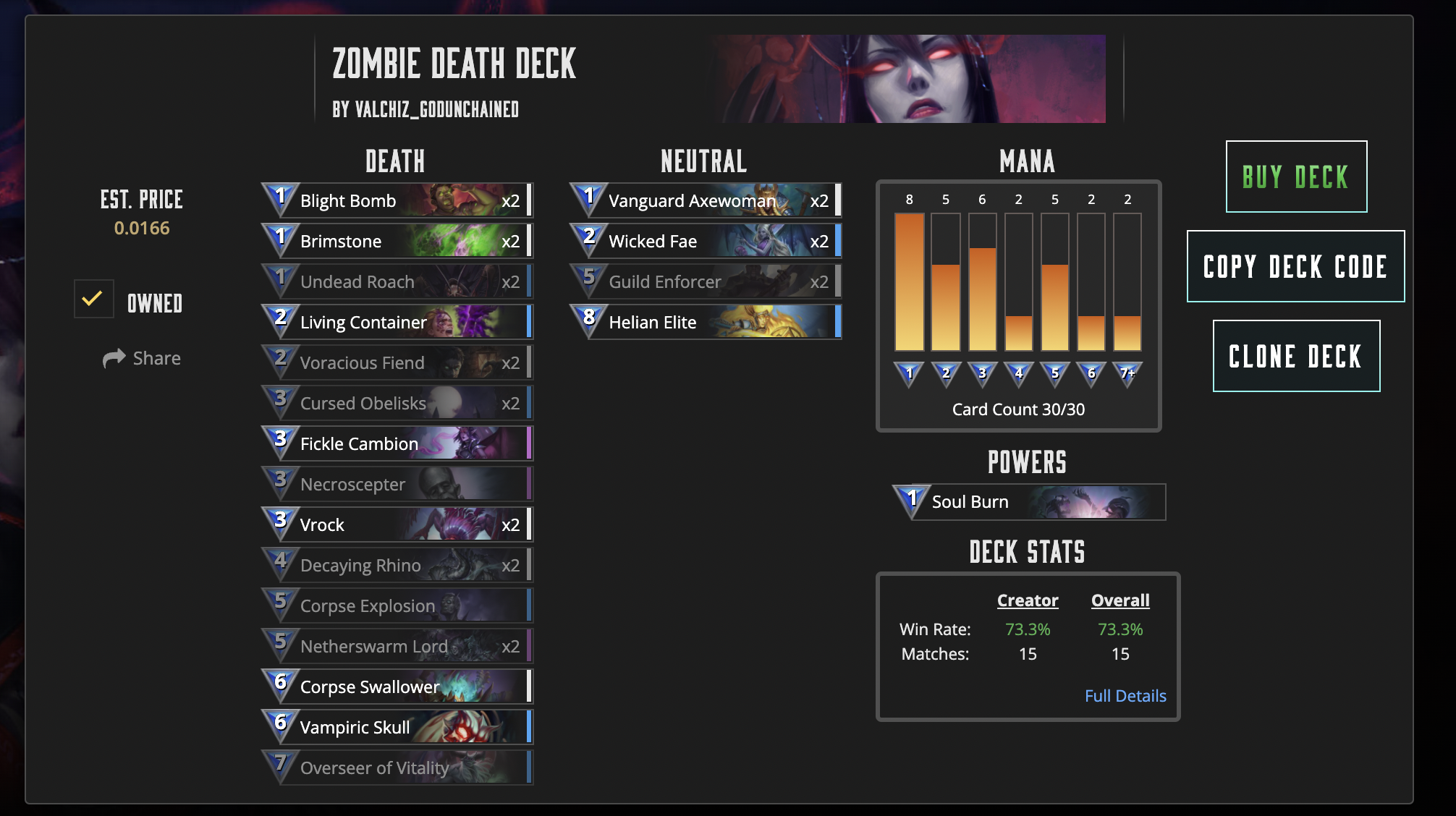 In an attempt to have a good strong deck to play with after making use of my God war deck for a while, i was able to come across this deck after watching @copperpitch recent Zombie deck video and how he was able to utilize the card properly, I was wowed because i have faced something like this before where an opponent destoryed my deck with this zombie leeching cards which keep coming up every round. It was really an eye opener, tried to purchase the cards with my Gods token but it wasnt enough and i forgot about it.
when I came across this yesterday, and imported the deck code, I only need to add just extra 5 cards which i dont have. Decided to get Necroscepter and twerk the remaining by adding few extra cards. and I was amazed by the outcome.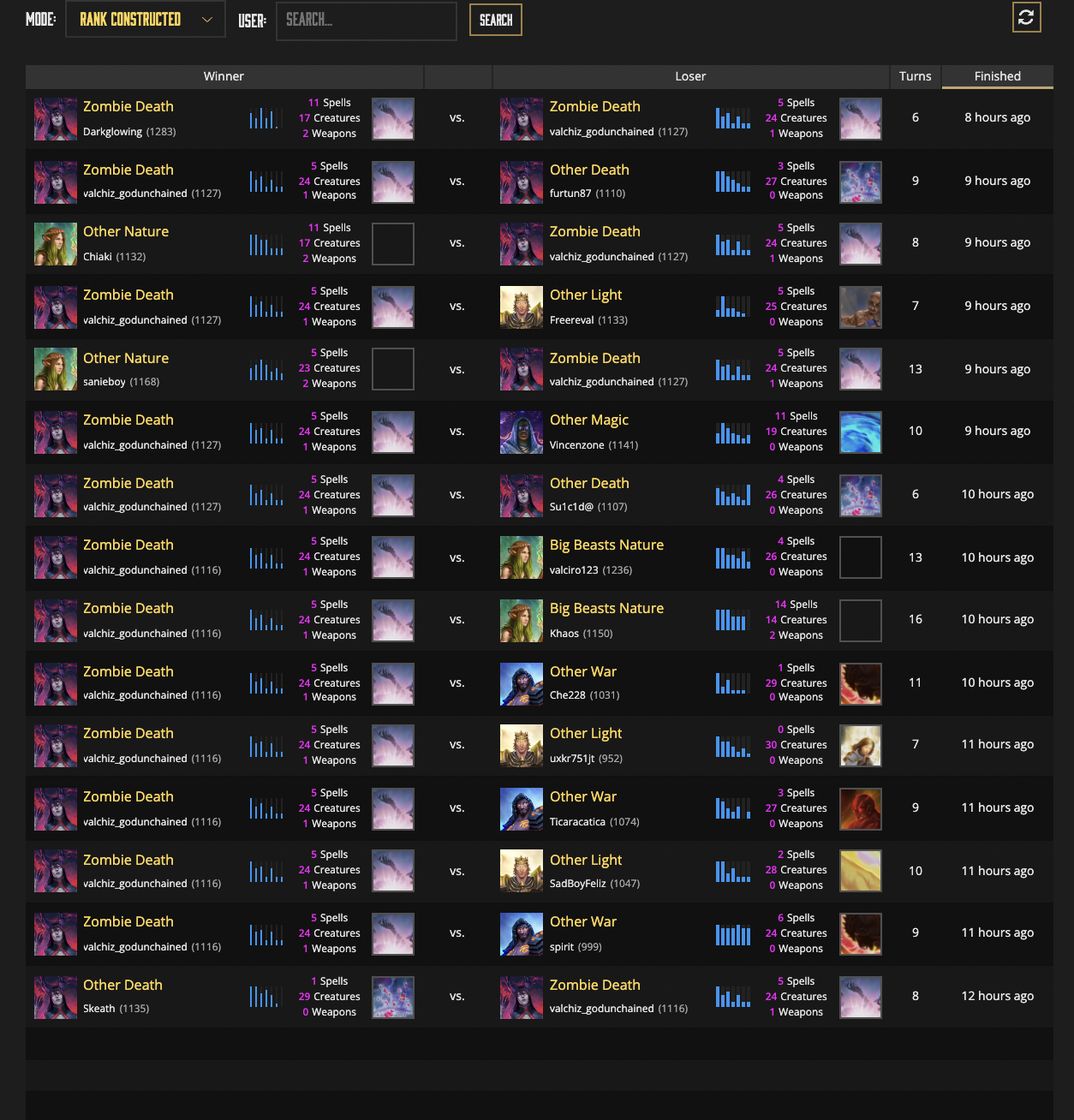 out of 15 battles, i was able to win 11 flawlessly and at some point some opponent add to quit the match after seeing my god healing every round ( really hard to beat).
My Favourite Zombie Cards
The Leech Lord

What make this deck more interesting is having this leech producing cards on board, Necroscepter which give zombie with leech after each turn and give it extra +1/+1 when frenzied and also Cursed Obelisks which is a backline that also produce zombie with leech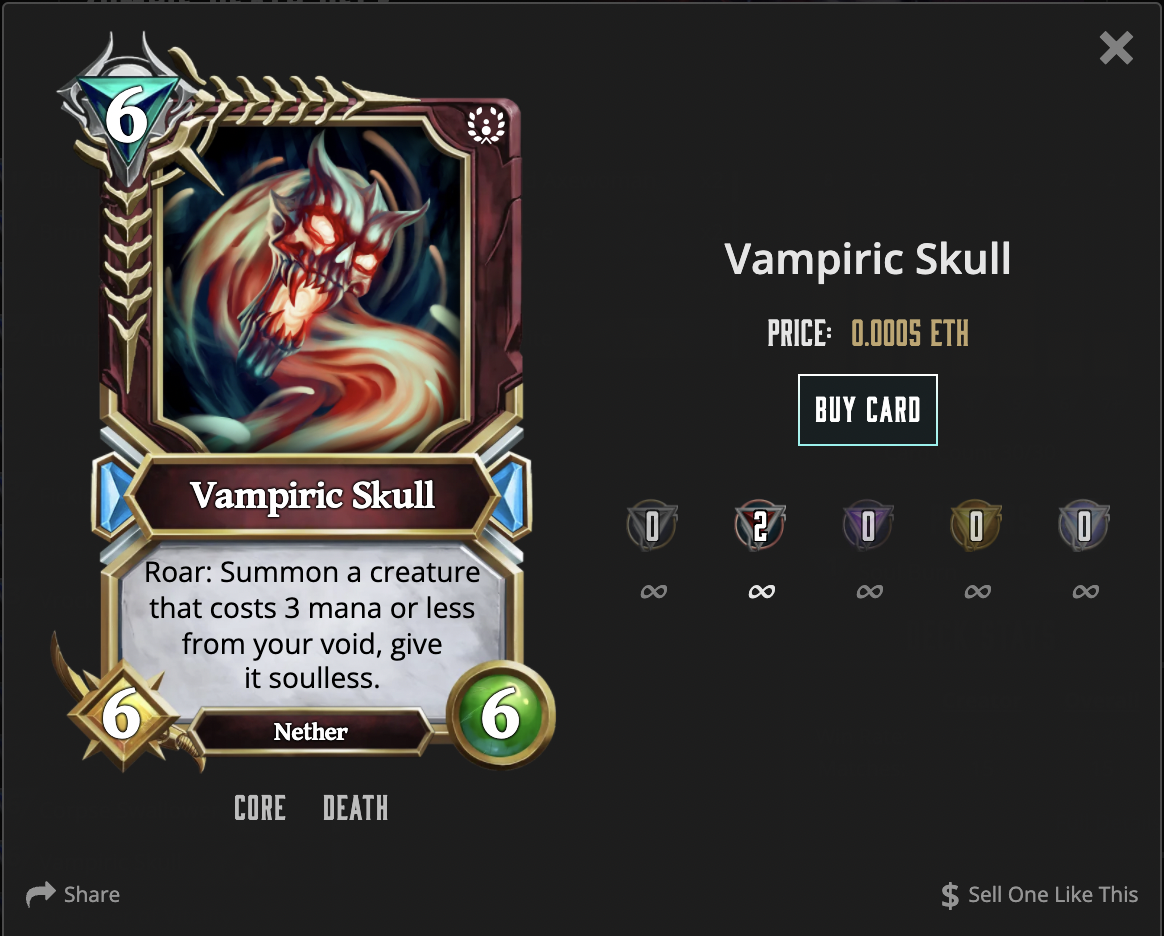 this is also one card that is very useful especially when you lost your cursed obelisks, you can use this to revived it back on board, when i do this, my opponent do find it hard to really destroy the revived card since it is a backline.
Deck Code
GU_1_1_CCcCCcCCbCCbIABIABHAFHAFCEtIBZIBZCDSCDSIADIADCEaIAJCDTCDTIACIACIAFICHICHIAKIAKHBECAgIBPCBj
God power
I do make use of Soul Burn as my god power which only use 1 mana cap and easily give you frenzied when it hit your opponent god health. it make things more easier for you. your leech cards can easily replenish your health.
You will love to check out this deck to see how wonderful it is and this can easily build up your rating. What is your take on this deck