This post is only about the RULES & OBJECTIVES for Playing Hive LOTTO.
As the next post will simply be a post that everyone can participate in for the game. So it's good to be certain that all participants understand the RULES before we start.
Every contest has to have some rules for clarity!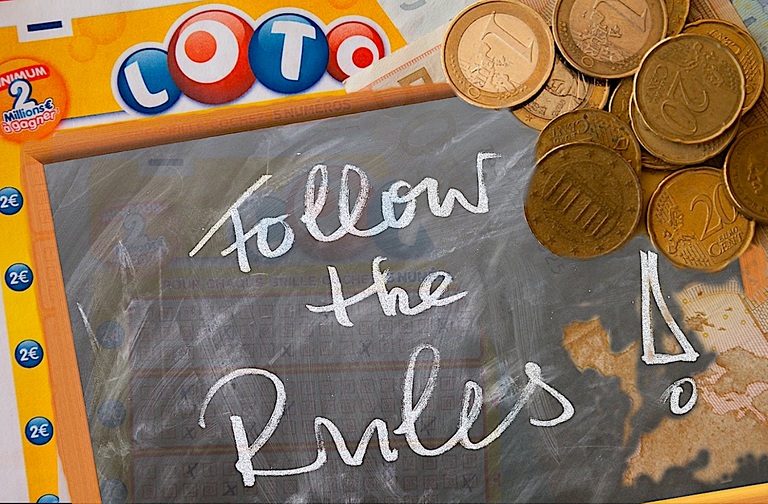 Original Image Source: [here]
Also Edited by me from: [here]
Objectives & Rules:
There are 2 draws per day, once at 2:00 PM and then again at 9:00 PM (UK time).
To participate you need to write in the comments section "6 numbers" 1-39 inclusive, only the first 6 numbers will be taken into consideration, (in case there are more).
only 1 comment per account will be accepted
Only your first comment will be taken into account.
Immediately after the publication of the results, a new draw will begin.
Acceptance of applications for participation in the current draw ends "5 minutes" before the winning Lottery numbers are announced.
The winning fund of the "Hive lottery" is formed from the "up-vote funds" received. The size of the winnings of each draw is 90% of the payout in HBD. At the same time, 80% is distributed to the current payout to all participants in the draw, and 10% goes to the super prize fund. The super prize is paid to the participants of the draw who guessed all 6 numbers. If no one guessed all 6 numbers in the current draw, the super prize is added to the super prize of the next draw. Thus, the size of the super prize grows with each draw,
Payment of all winnings is done automatically after receiving the payment.
1 point
36 points
648 points
7776 points
69984 points
503884 points + super prize
According to the results of the draw, the number of points of all participants in the lottery of this draw is calculated. The number of Hive Power of all participants (who might of voted) for the current draw is also calculated. The final payout for each participant linearly depends on (his or her) number of points that have been scored.
Okay, that's it ....
You can enter your "Lottery Number" guess on the very next post! Good luck everyone