En días pasados estuve leyendo sobre la composición asimétrica en la fotografía. Me llamó la atención su concepto, así que aprovechando que en días pasados estuve en la playa, lo puse en práctica. Espero que me hayan salido bien las fotos y haya entendido bien el concepto.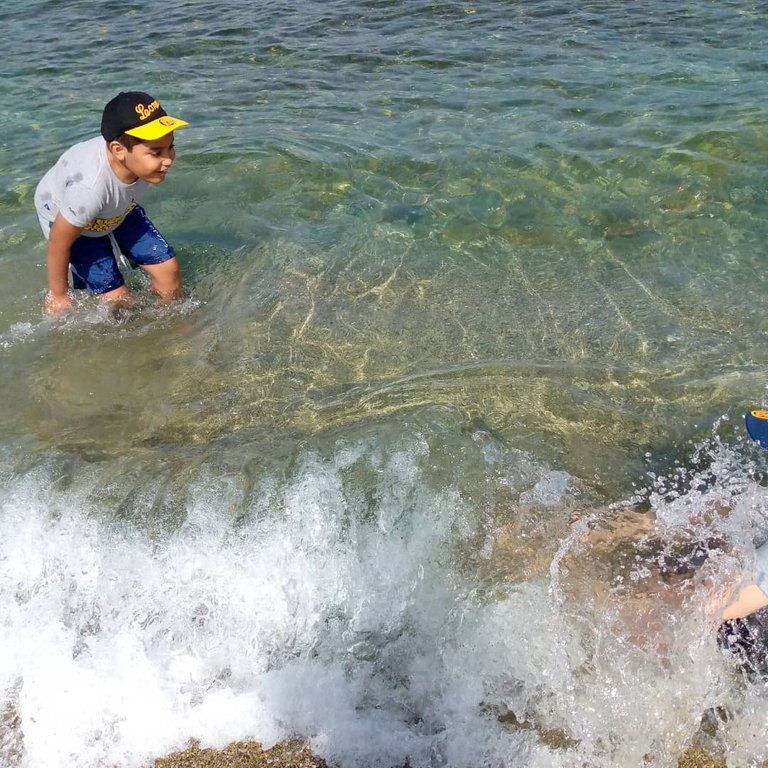 La composición es la forma en la que se encuadran y distribuyen los objetos en la fotografía, esta puede ser simétrica, donde todos los objetos tienen un equilibrio y da un toque de majestuosidad, es decir, los objetos están equilibrados en toda la fotografía, siendo los objetos del mismo volumen en todos los cuartos de la foto, considerando que la foto la he dividido en 4 partes iguales.
Por otra parte, en las fotos asimétricas, los objetos de mayor peso o volumen se pueden apreciar en una sola parte de la foto, quedando la otra parte sin volumen u objetos, es decir, el objeto no está centrado en la fotografía y en su lugar se deja un espacio "vacío", o con menos peso de objetos o volumen.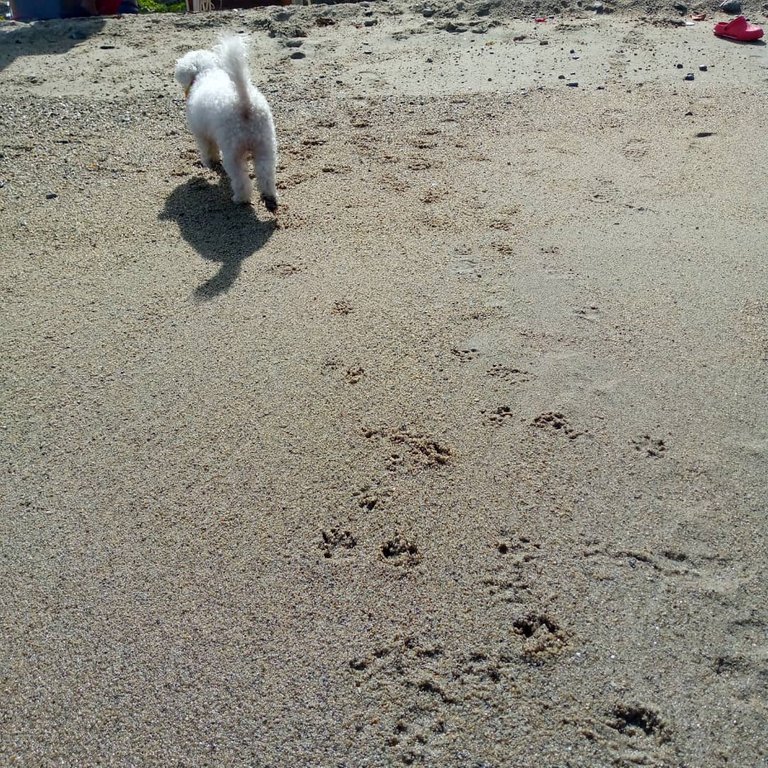 Poniendo en práctica lo que leí, procedí a tomar dos fotos, una de mi sobrino y la otra de mi mascota, ambos los ubique en el extremo superior izquierdo de la foto, dejando las tres cuartas partes de la foto solo con imagen de arena o mar.
Personalmente veo las fotos asimétricas encantadoras, un poco de caos, pero mucho espacio para el libre pensamiento u observar otros detalles como la ola al reventar en la orilla de la playa o las huellas que mi mascota dejó en su caminar.
Si llegaste hasta aquí muchas gracias por leerme. Realmente apreciaría tus observaciones sobre las fotos.
Fotos propias tomadas con mi celular Tecno Spark.
Fuente: Composición Fotográfica
---
---
NOW IN ENGLISH
In recent days I was reading about asymmetrical composition in photography. Its concept caught my attention, so taking advantage of the fact that I was at the beach in recent days, I put it into practice. I hope my photos turned out well and I understood the concept well.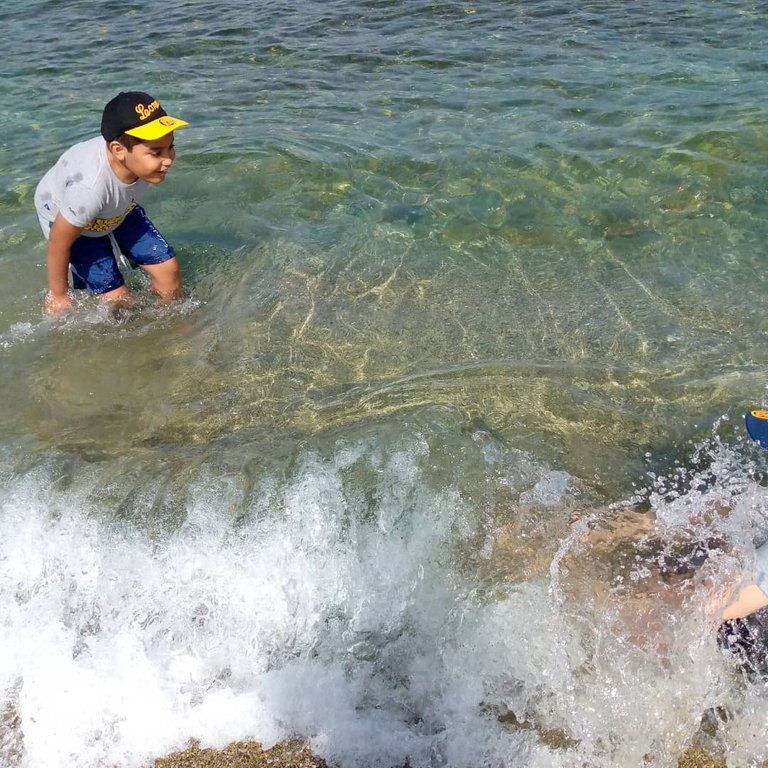 The composition is the way in which the objects are framed and distributed in the photograph, this can be symmetrical, where all objects have a balance and gives a touch of majesty, that is, the objects are balanced throughout the photograph, being the objects of the same volume in all rooms of the photo, considering that I have divided the photo into 4 equal parts.
On the other hand, in asymmetrical photos, the objects of greater weight or volume can be seen in only one part of the photo, leaving the other part without volume or objects, that is, the object is not centered in the photo and instead an "empty" space is left, or with less weight of objects or volume.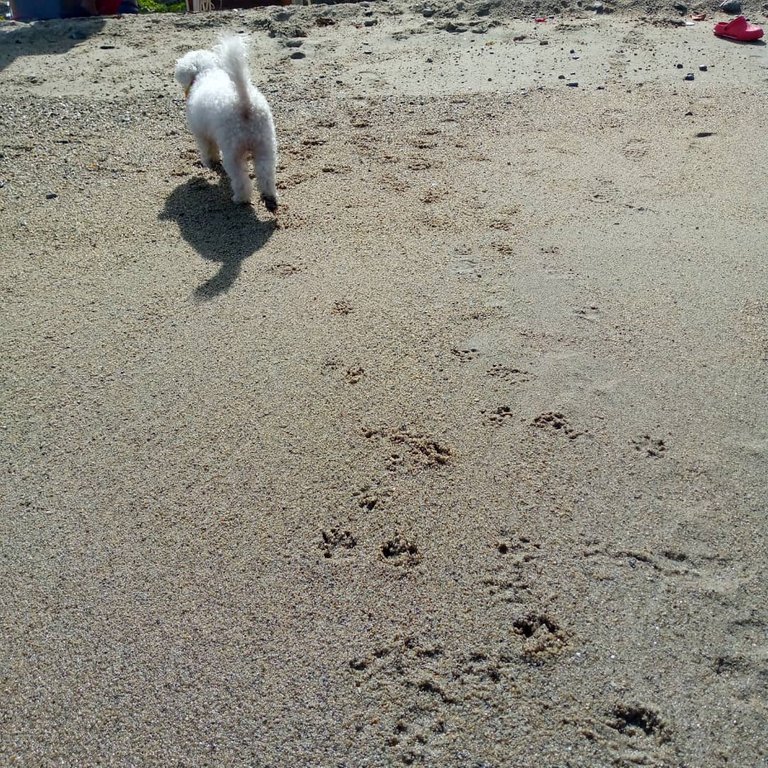 Putting into practice what I read, I proceeded to take two photos, one of my nephew and the other of my pet, both placed in the upper left corner of the photo, leaving three quarters of the photo only with sand or sea image.
Personally I find asymmetrical photos charming, a bit of chaos, but a lot of space for free thinking or observing other details like the wave crashing on the shore of the beach or the footprints my pet left on his walk.
If you made it this far thank you so much for reading me. I would really appreciate your comments on the photos.
Photos taken with my Tecno Spark cell phone //
Translated with www.DeepL.com/Translator (free version)
Source: Photo Composition