Life is so much fun when you love to paint yourself in whatever way and wherever you want. This year I have been very much interested in clicking some self portrait shots and using them for different studies.
This was another beautiful shot of mine by my friend @varunpinto right outside an art cafe. The one before this is titled "Koh Larn" which I also uploaded two days before. Spending nearly a day on this painting was totally worth it today because this is the longest I have painted leaves and flowers. This one has a wide range of colors and I don't think any color was left out!
Let's connect on Instagram!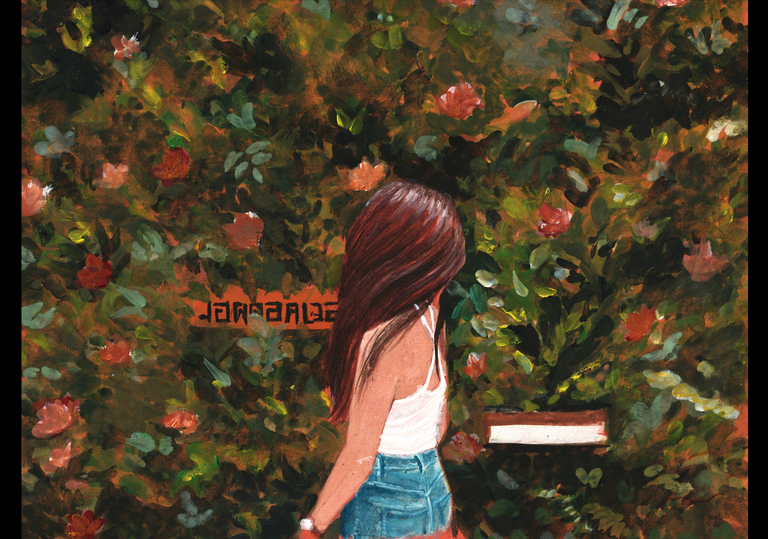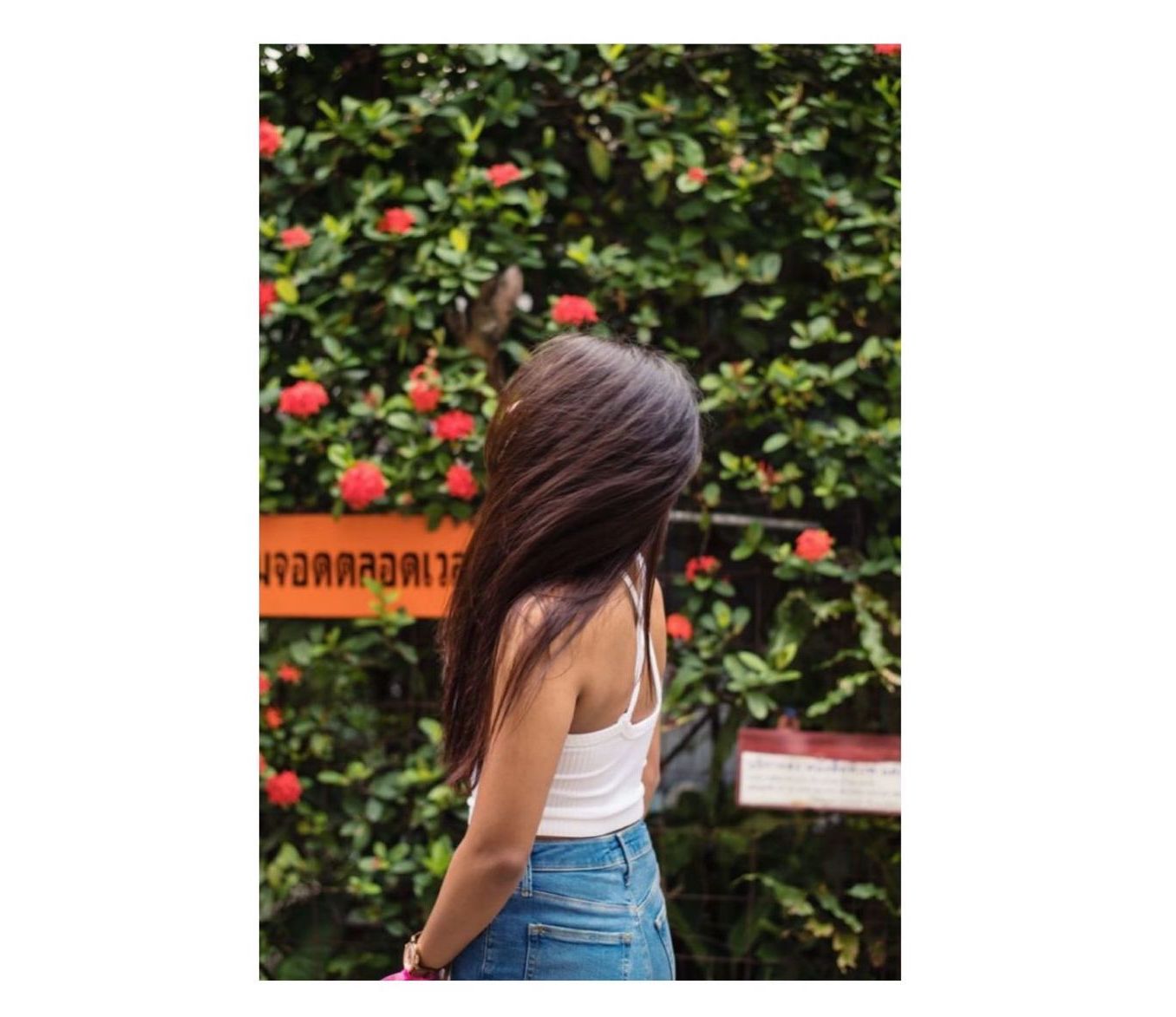 Thanks for this cool picture of mine @varunpinto :D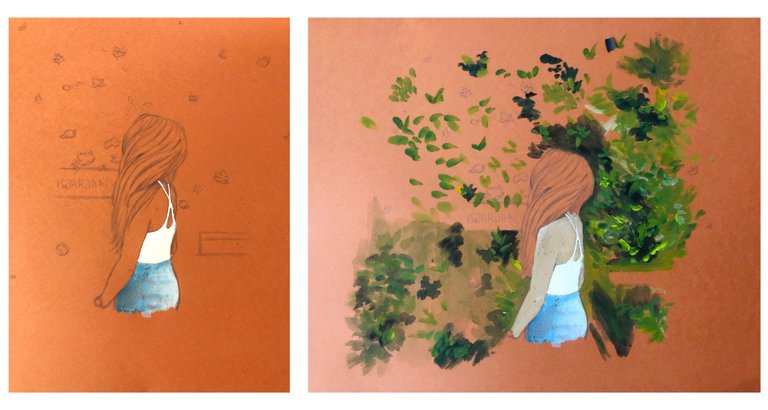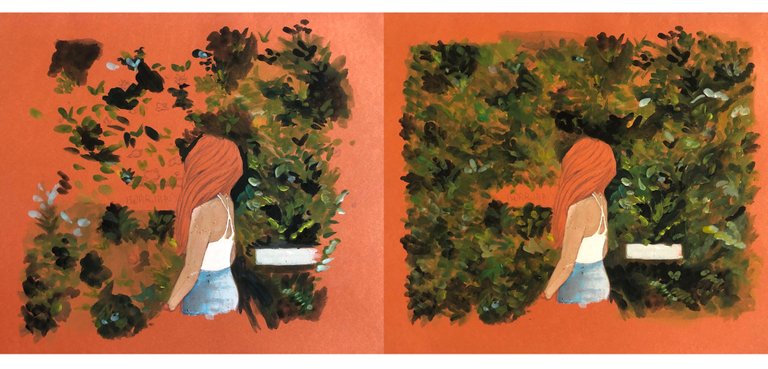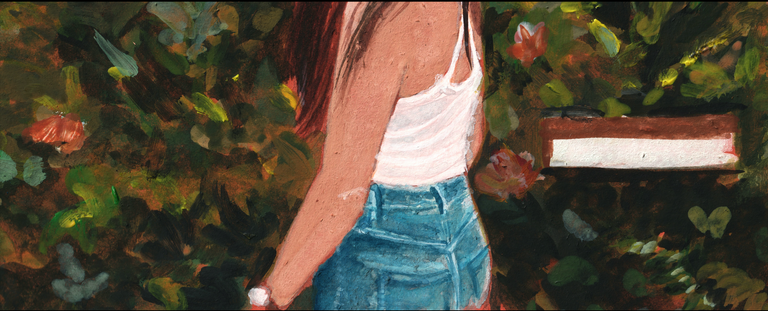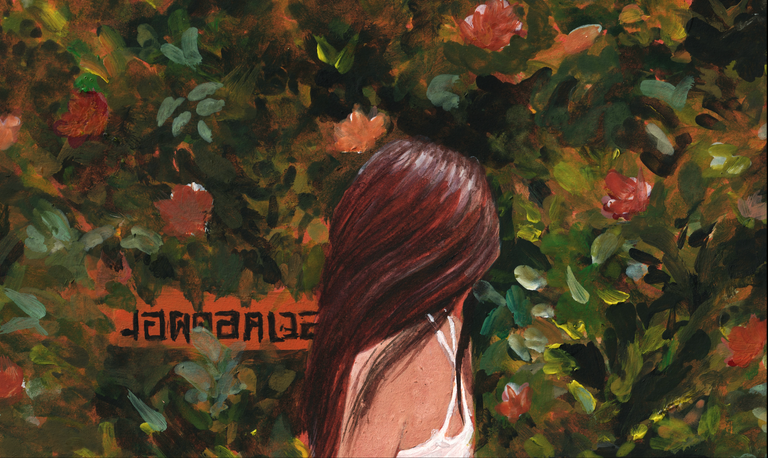 In fact I had to introduce more colors other than the 12 in the set. If you look closely at the details I am sure you will find plenty of greens, yellow, ochre, blue-green combinations. This is one of the most fun parts of gouache that you can always go back to a layer and restart things. Plus the building of colors and layers is unlike any other!
The picture that was clicked had the perfect background and I just absolutely love it so much. And I felt that were was so much fun that could be done with the greenery behind. By adding a few colors of my own here and there.
It feels like a moment frozen in time where I am no more in control.. I sway freely.. Like when you are hearing that perfect piece of music and the matters of the world do not concern you anymore. I am reminded of one of my favorite lines from the movie Dr. Strange where the ancient one talks about gaining control by surrendering to the current of the river.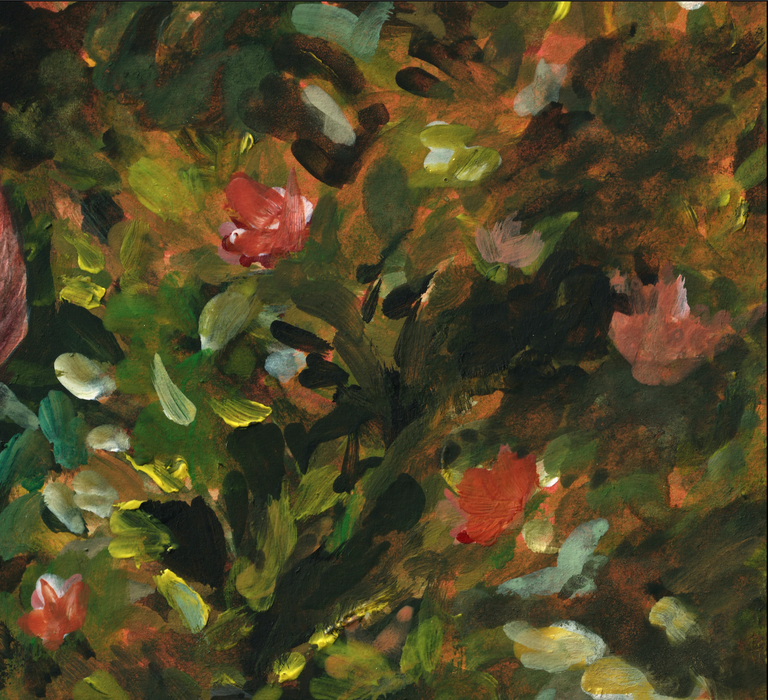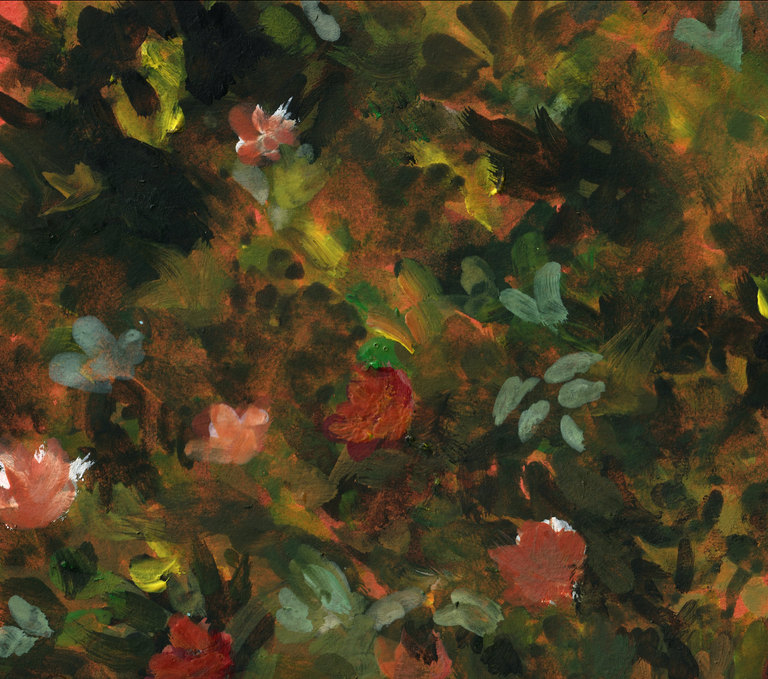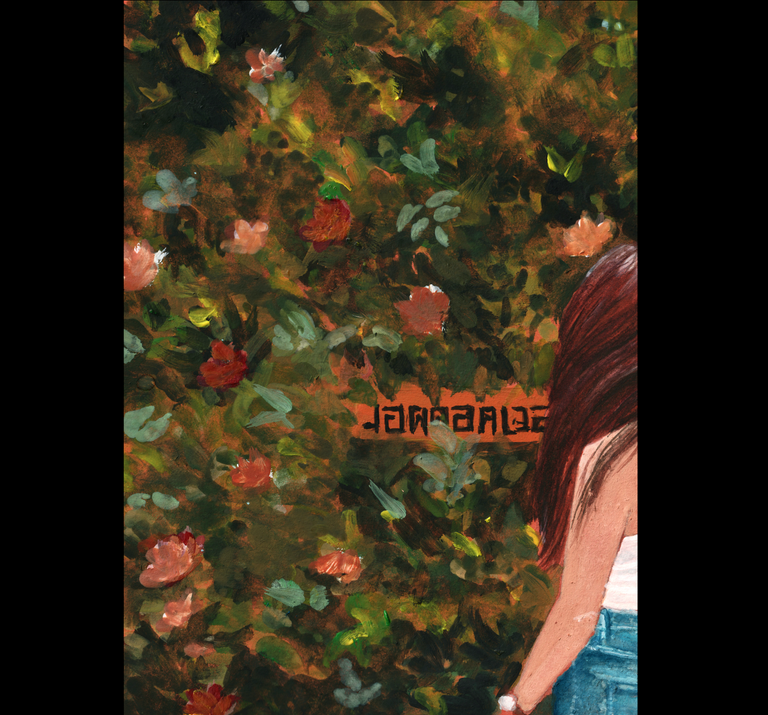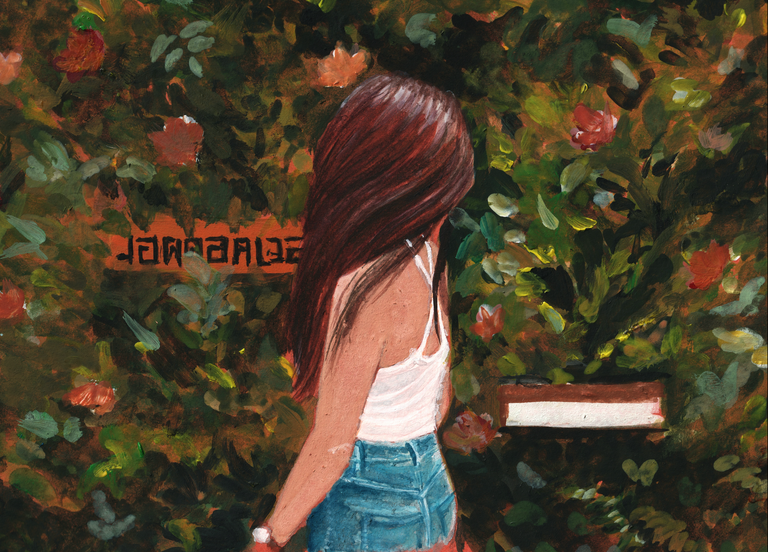 I chose two brushes for the entire painting as I generally like to work with less number of brushes. It was fun exploring the number of ways you can twist the angle and motion of your brush to create a different leaf each time. The only improvement I want here is the vibrancy and luminescence of the flowers. Maybe a flower study in gouache next then? :D
One interesting thing I did was to convert the painting into a silvertone filter just for fun (at the ed of the post) and man I am in love with how it looks! One of my friends who designs beachwear eventually asked me if I could do such illustrations for her brand as she liked this style. I am not sure if I am into fashion illustrations tho hahah!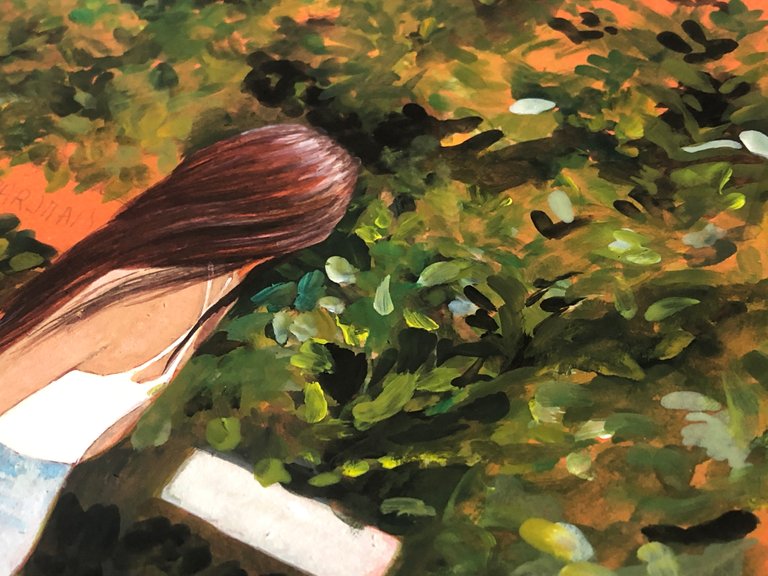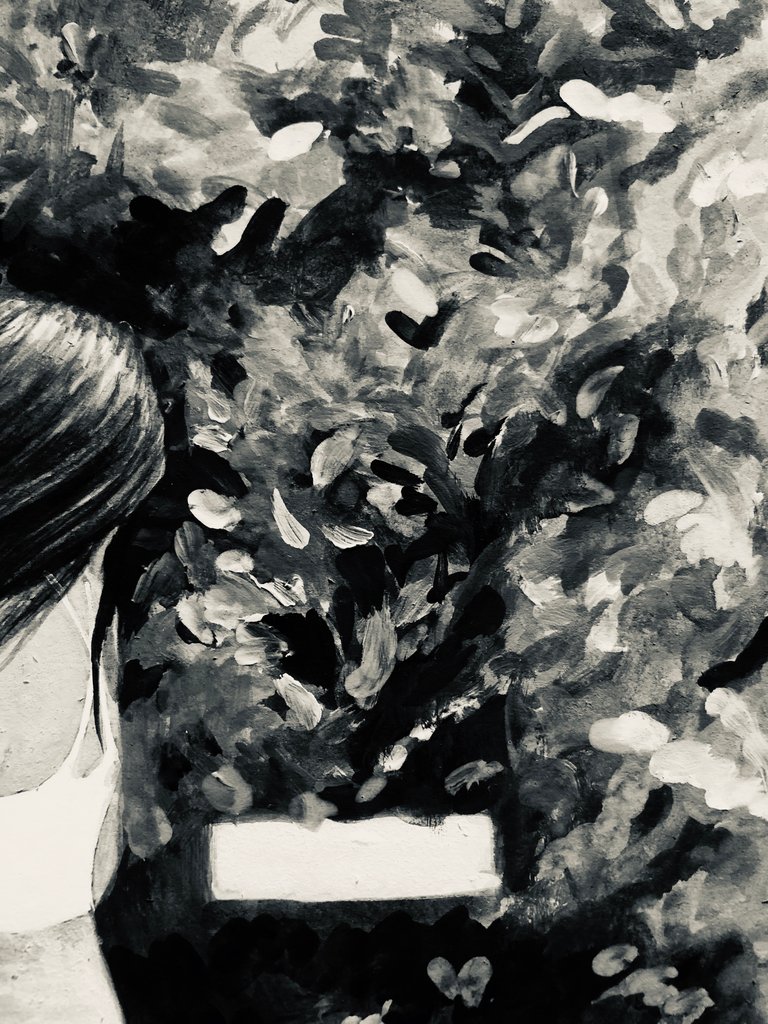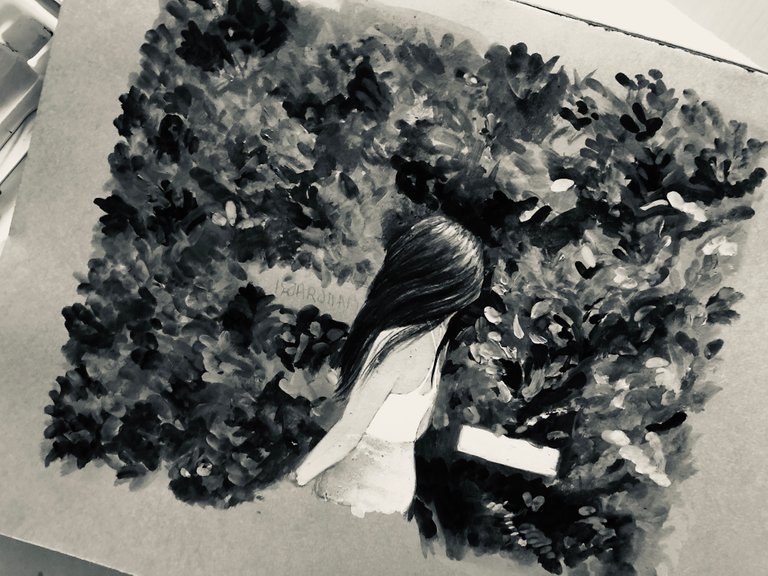 Let me know what you guys think. I love to hear from you! 🧡
---
Keep Creating
Lots Of Love <3