¡Hey!
Hoy vengo a compartirles nuevamente un paso a paso del dibujo que hice recientemente.
Me siento muy feliz porque he estado dibujando más seguido y dibujar es algo que me hace sentir muy viva.
Debo confesarles que siempre le he dado poco valor a mis obras. Soy una persona muy insegura y mientras estuve estudiando artes no podía evitar compararme y minimizarme con mis demás compañeros.
Pero hoy en día he decidido dejarme llevar, sin presiones y me gustan los resultados que he obtenido. Espero que el dibujo de hoy sea, también, de su agrado.
Today I come to share with you again a step by step drawing I did recently.
I feel very happy because I have been drawing more often and drawing is something that makes me feel very alive.
I must confess that I have always given little value to my work. I am a very insecure person and while I was studying arts I couldn't help comparing and minimizing myself with my classmates.
But today I have decided to let myself go, without pressure and I like the results I have obtained. I hope that today's drawing is also to your liking.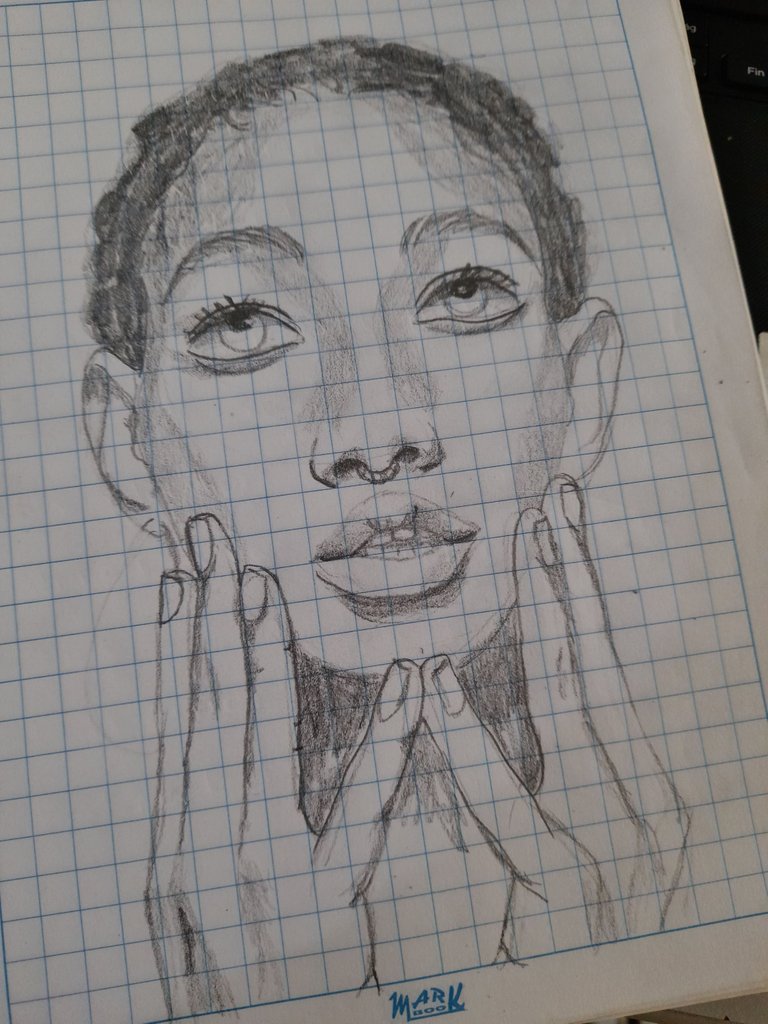 Paso a paso.
Step by step.
Los únicos materiales que usé fueron:
Lápiz 2B.
El papel que tenía a mi alcance.
The only materials I used were:
2B pencil.
The paper I had at my fingertips.
1.- Como siempre empecé haciendo un boceto de lo que sería el rostro que quería dibujar.
1.- As always, I started by making a sketch of what would be the face I wanted to draw.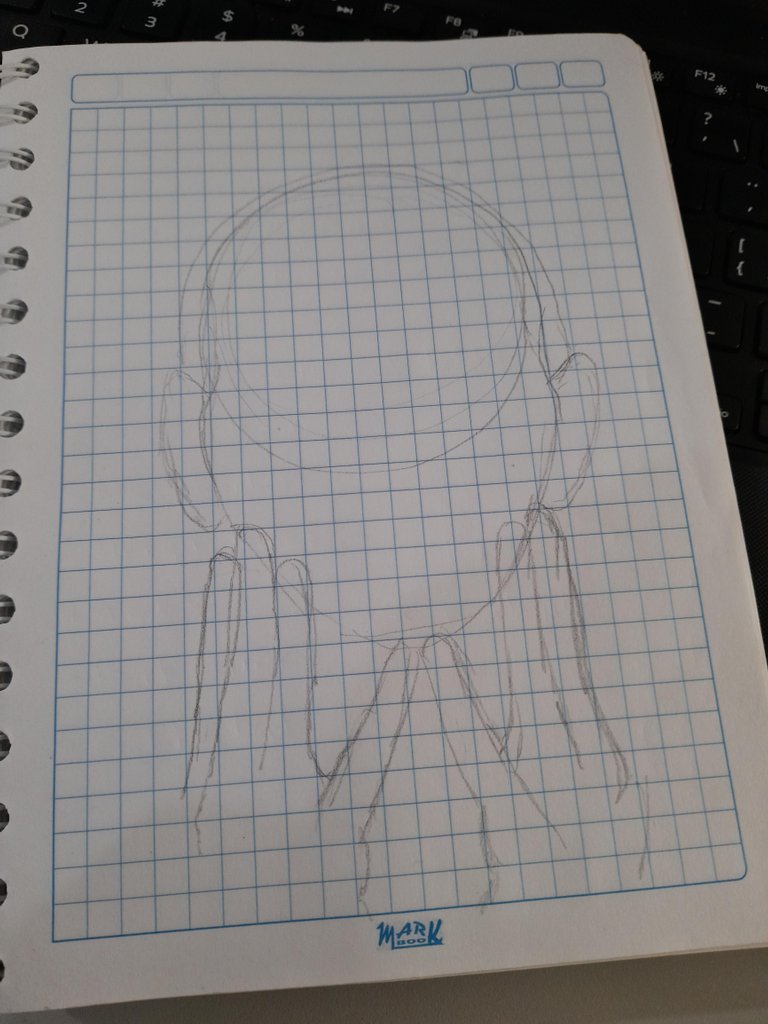 2.- Luego ubiqué el lugar de los ojos, la nariz y la boca.
2-. Then I located the location of the eyes, nose and mouth.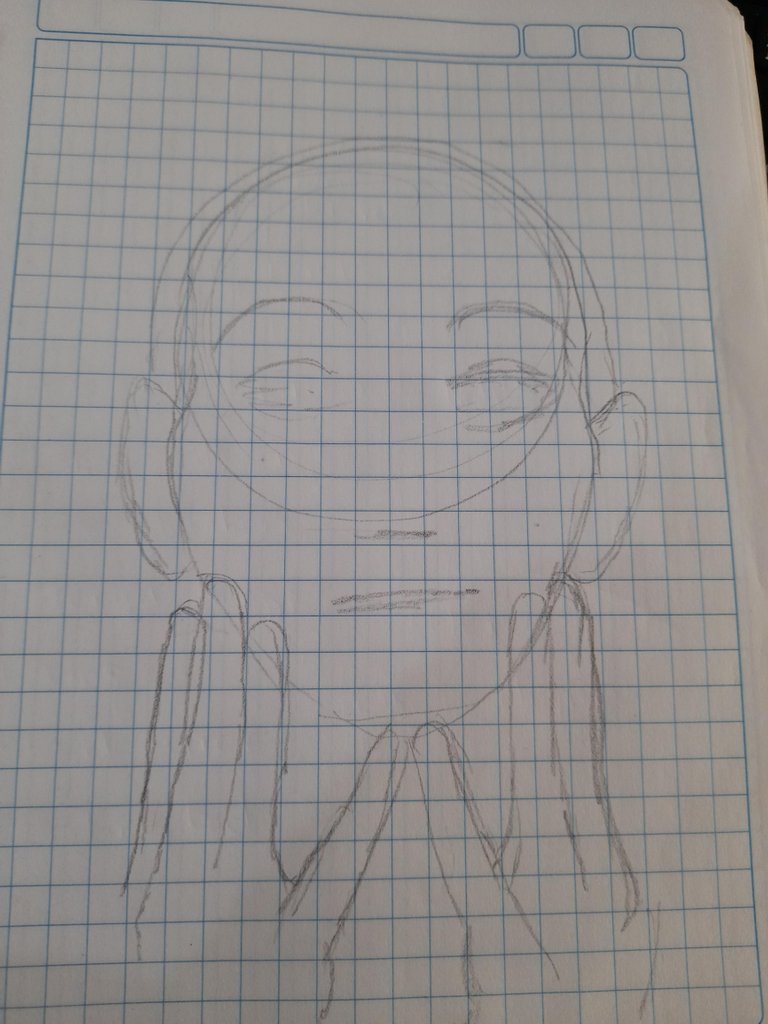 3.- Empecé a dar más detalle a los ojos, la nariz y la boca.
3.- I started to give more detail to the eyes, nose and mouth.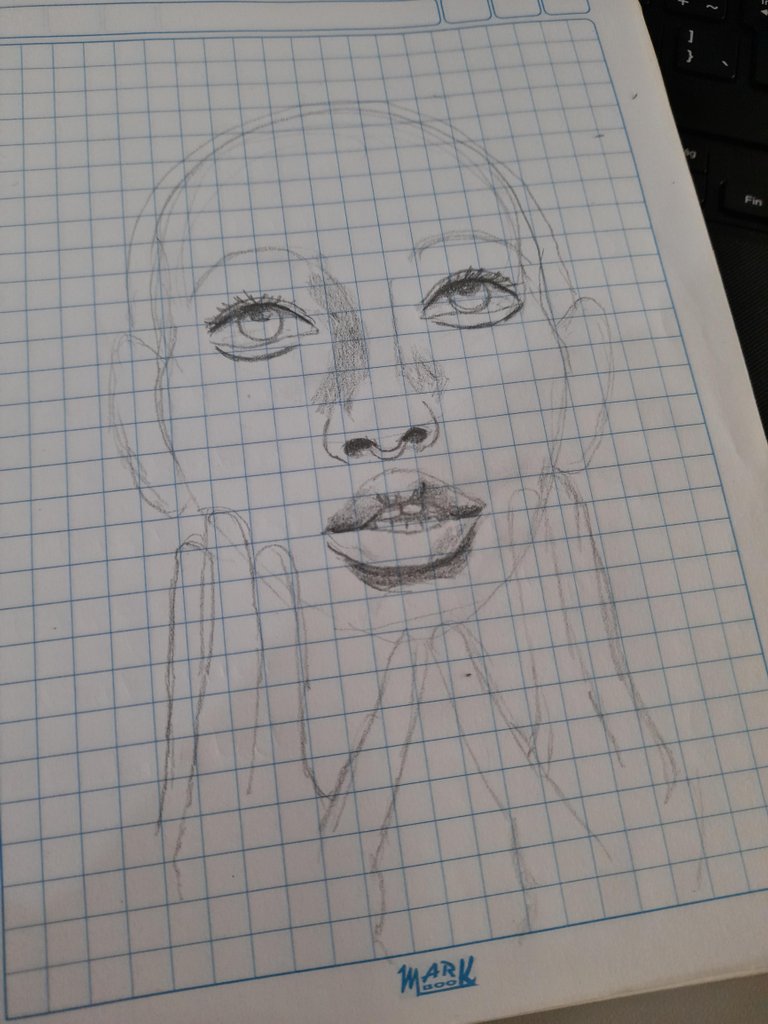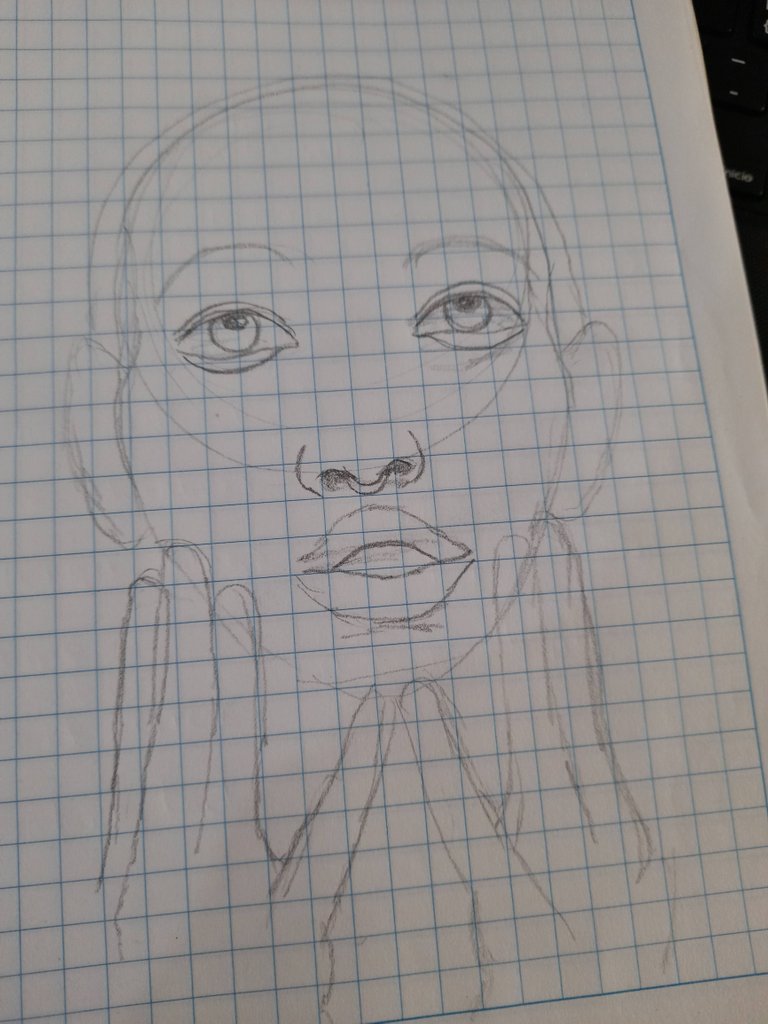 4.- Después decidí agregar algunas sombras y terminar algunos detalles como los dientes y las cejas.
4.- Then I decided to add some shadows and to finish some details like teeth and eyebrows.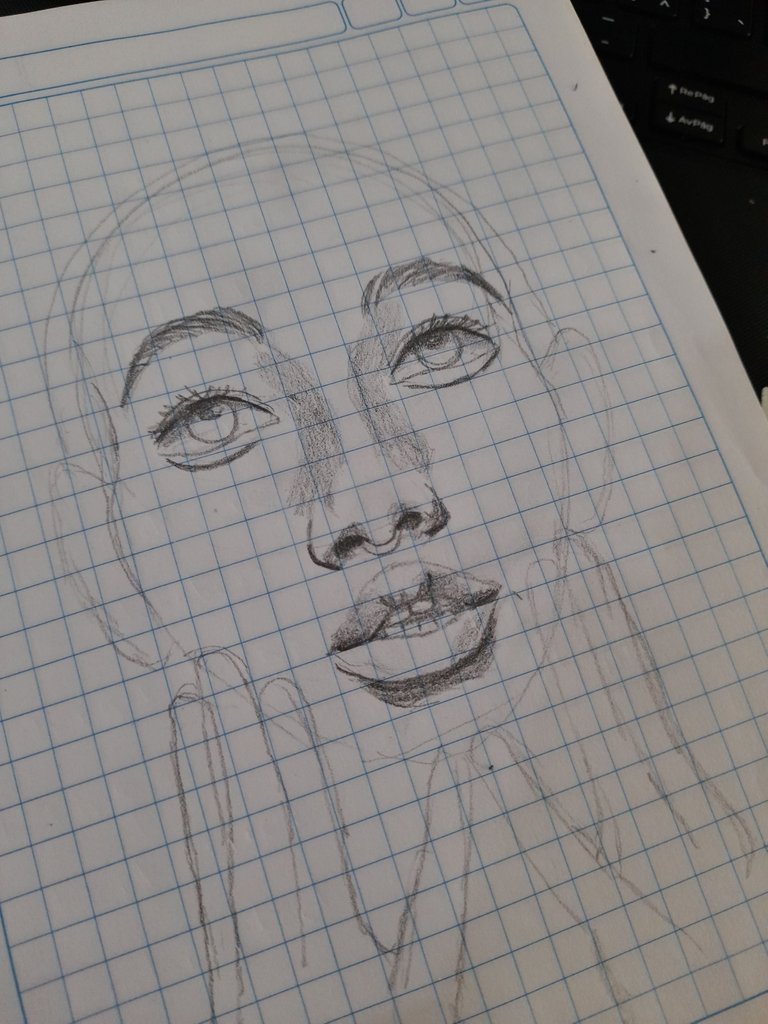 5.- Seguí con el cabello y las sombras de las orejas.
5.- I followed with the hair and ear shadows.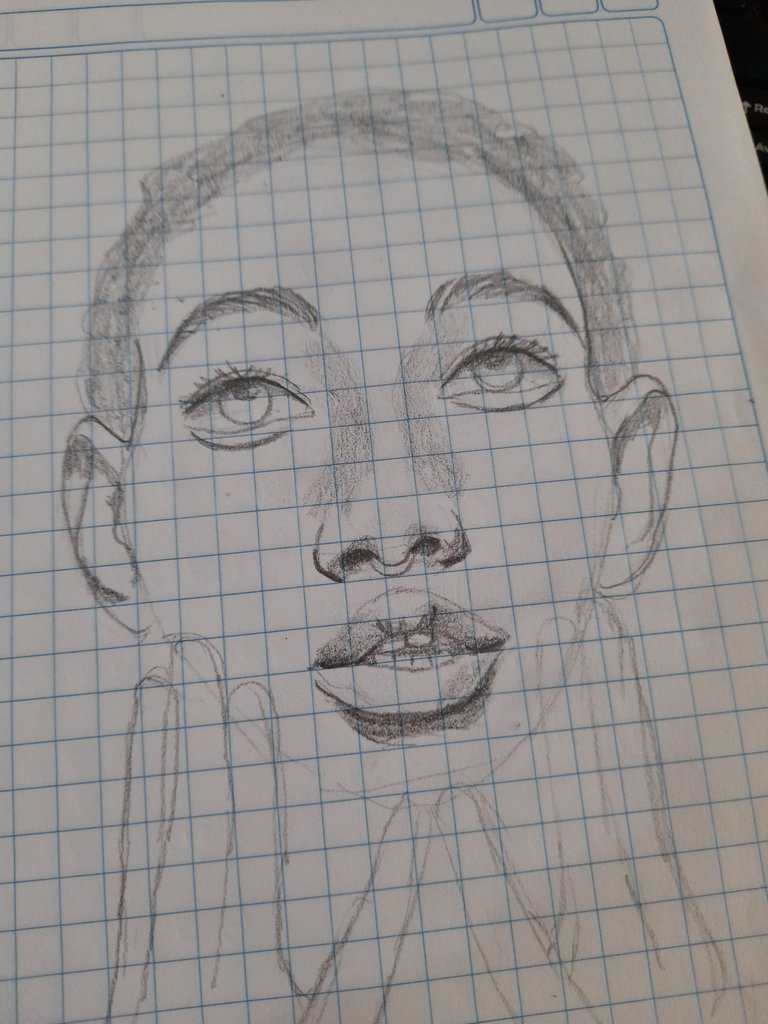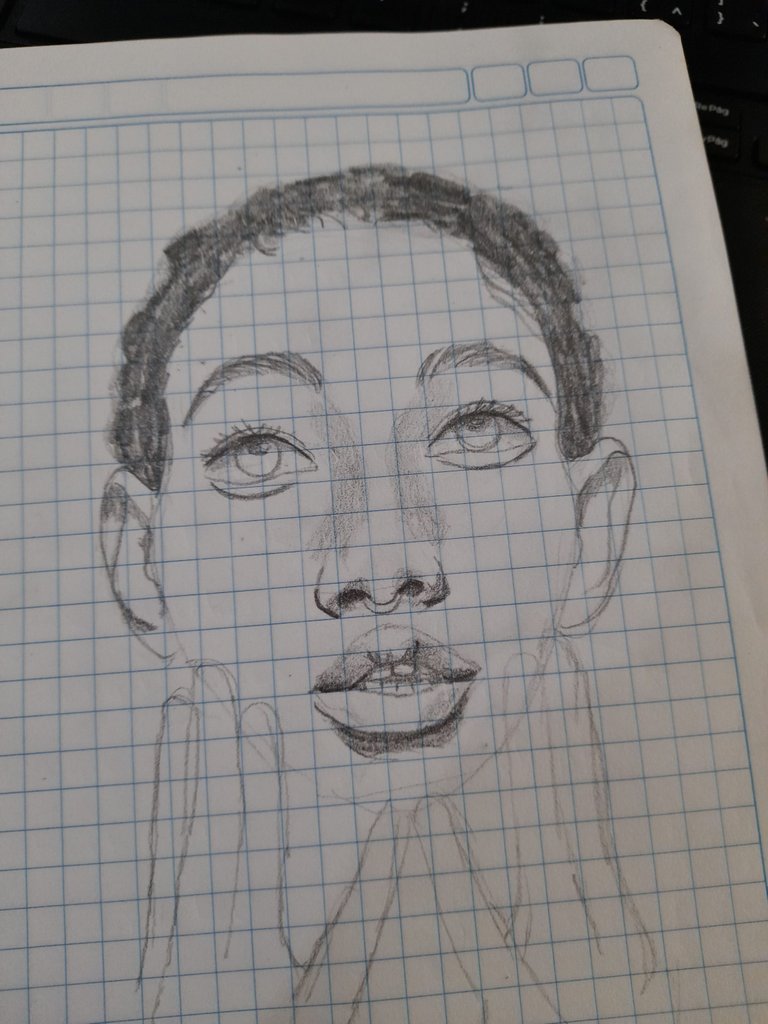 6.- Agregué más sombras para definir un poco más el rostro.
6.- I added more shadows to define the face a little more.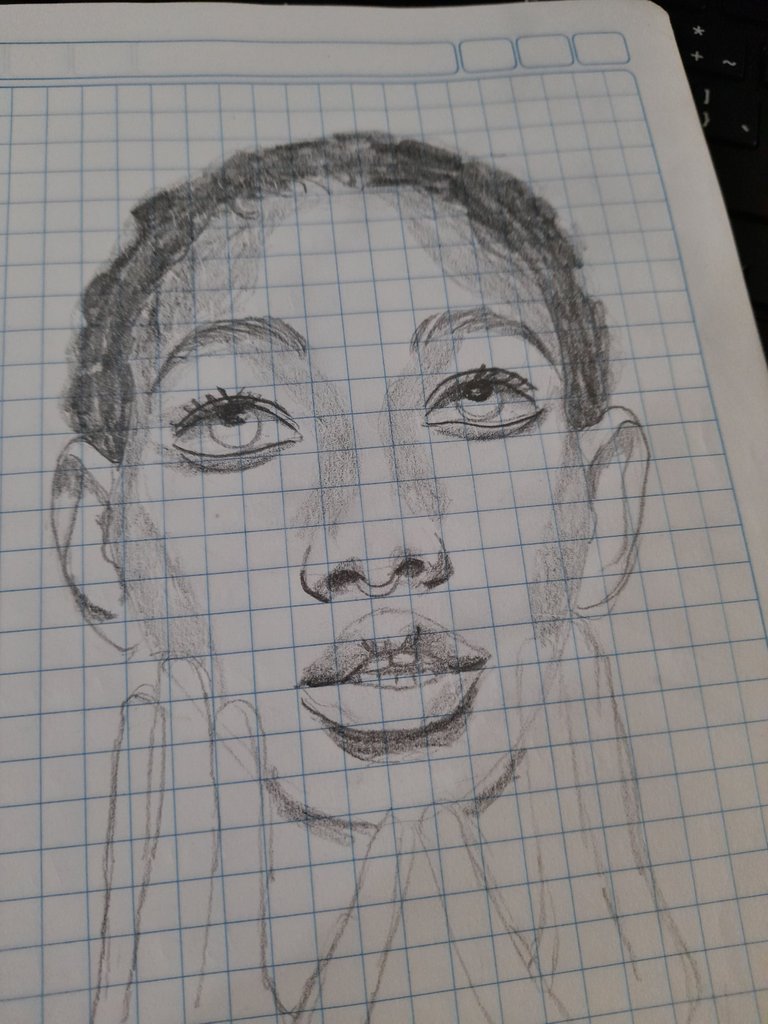 7.- Dejé para el final las manos, que definitivamente no son mi fuerte, pero hice lo que se pudo.
7.- I saved my hands for last, which are definitely not my forte, but I did what I could.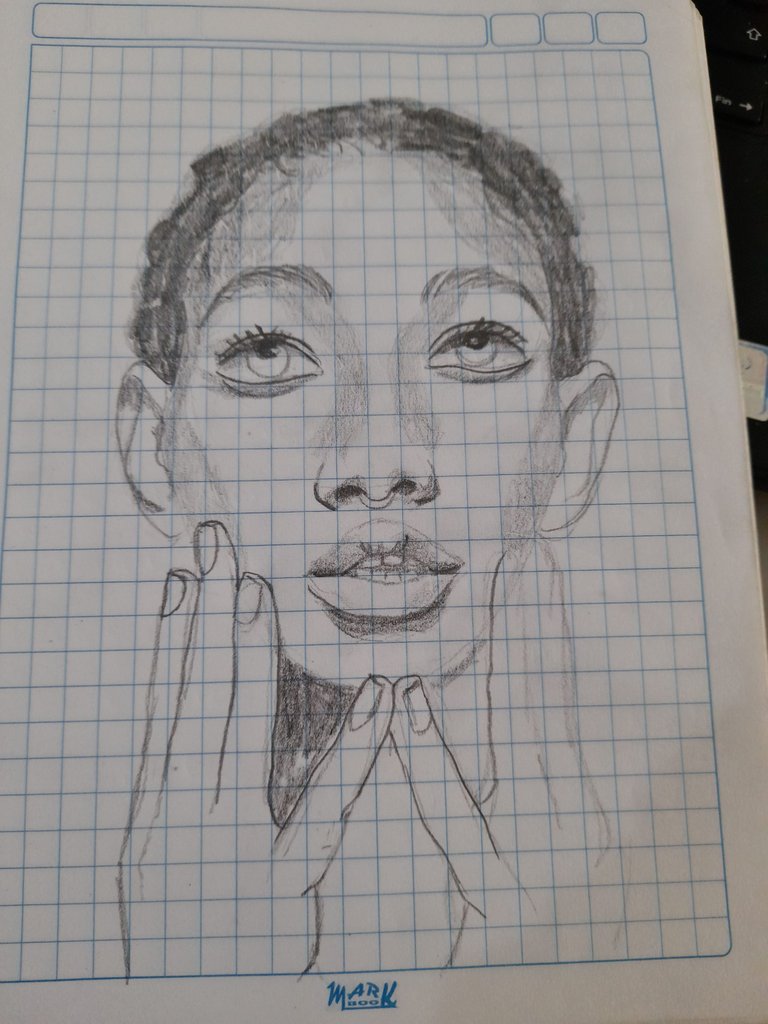 8.- Agregué sombras a las manos y di por terminada mi sesión de dibujo.
8.- I added shadows to the hands and ended my drawing session.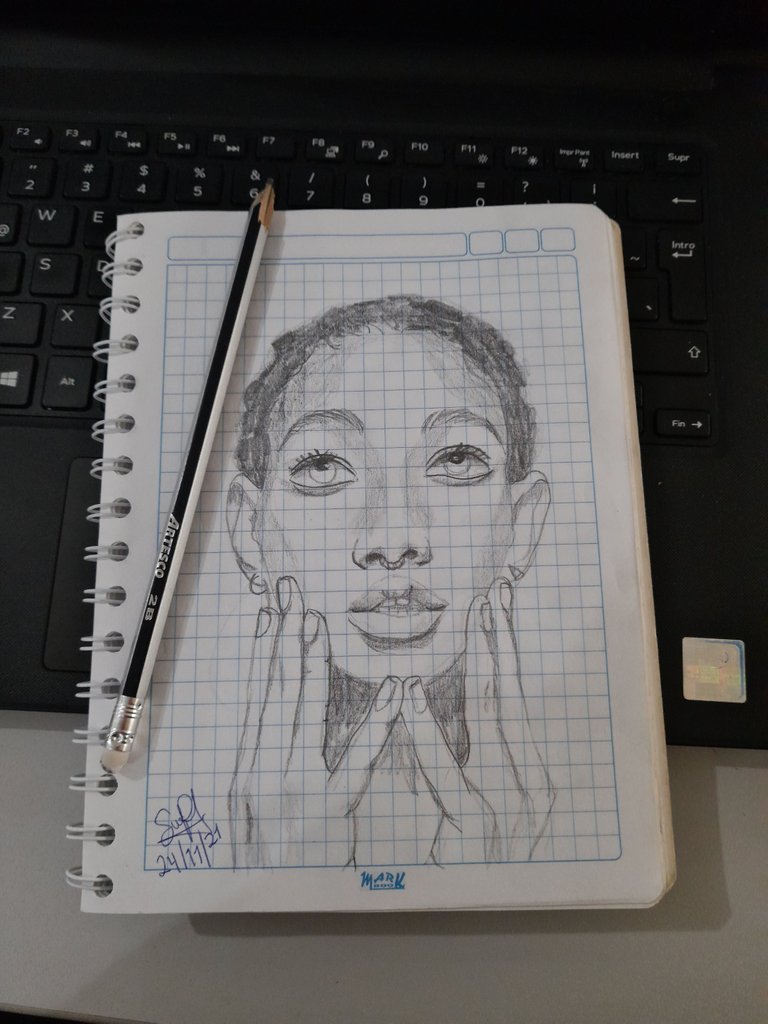 Eso fue todo. Quiero aclarar que solo tuve escasos 25 minutos para realizar el dibujo ya que lo empecé un poco antes de entrar a mi turno del trabajo. Muchas gracias por llegar hasta aquí.
That was all. I want to clarify that I only had 25 minutes to make the drawing since I started it a little before my shift at work. Thank you very much for making it this far.
¡Hasta el próximo dibujo! See you soon.