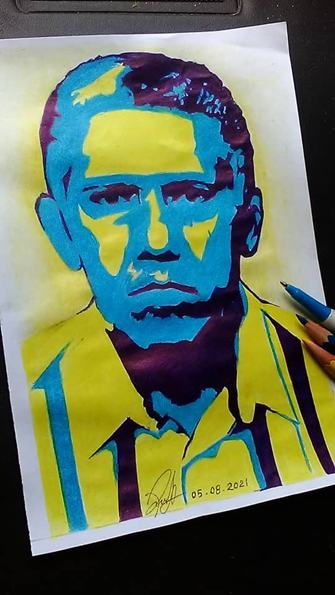 Hi all ! I hope everyone is well. Here is a new Post about my drawing process. Again a relative and in this case it is my grandfather on my father's side.
With the same theme as Pop Art, a play of colors, I will express my work to you. I know little about my grandfather, but what I know! It has served me as a force for life, it was and will continue to be a great example to follow in each of the hearts of
my family. Love your grandparents very much and make the most of every moment of your life. I recommend them from my heart. Hope you like.