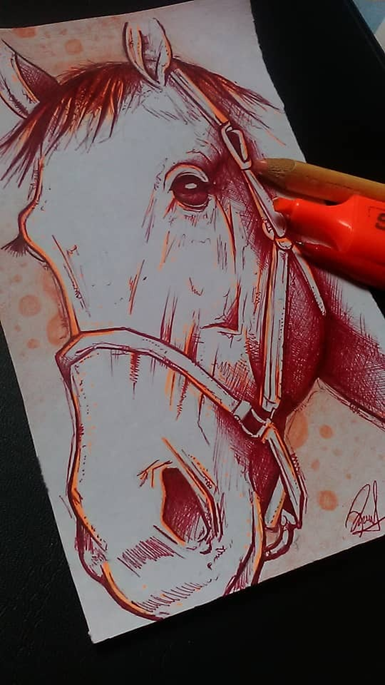 Third post about horses, in this case the part of the animal's face. I focused on this angle since I wanted to express simpler details, which I could do with red ink and other tones as in the first drawing.
Then I will be showing you the process that I have always been doing throughout my beginning in hive.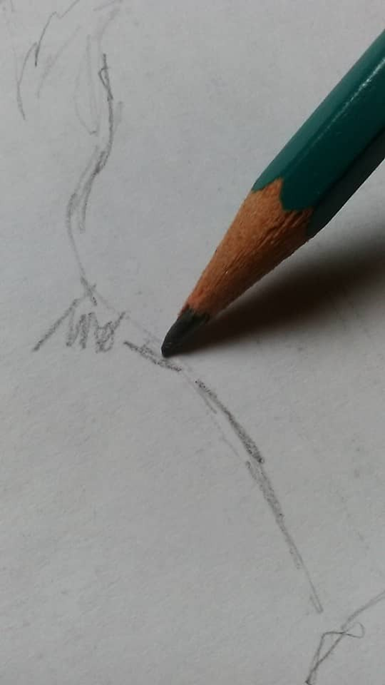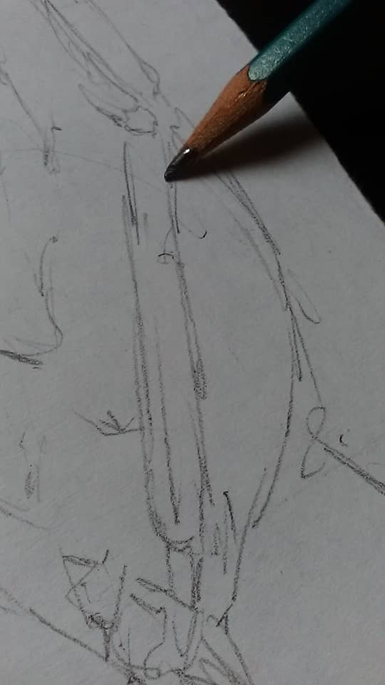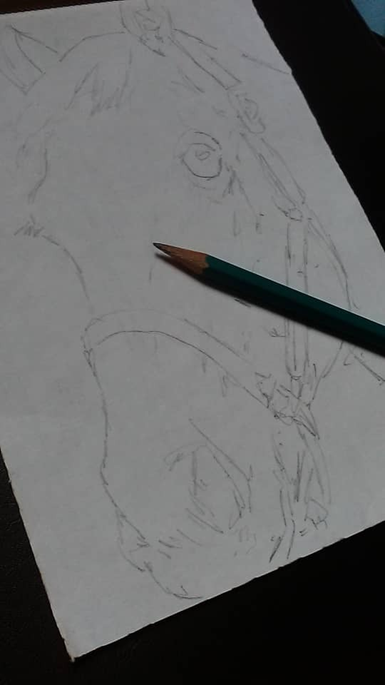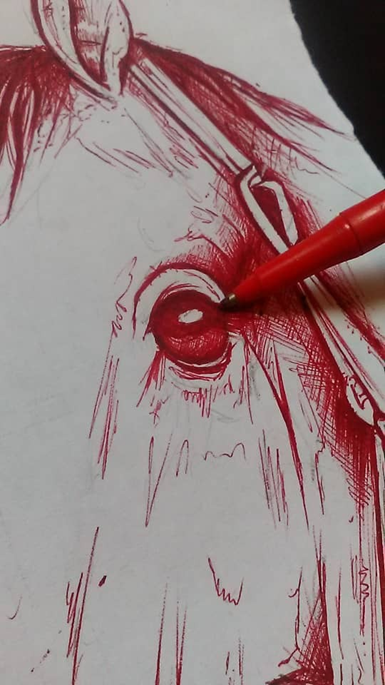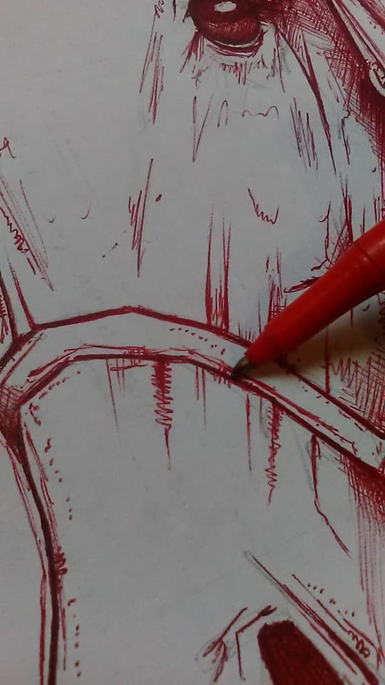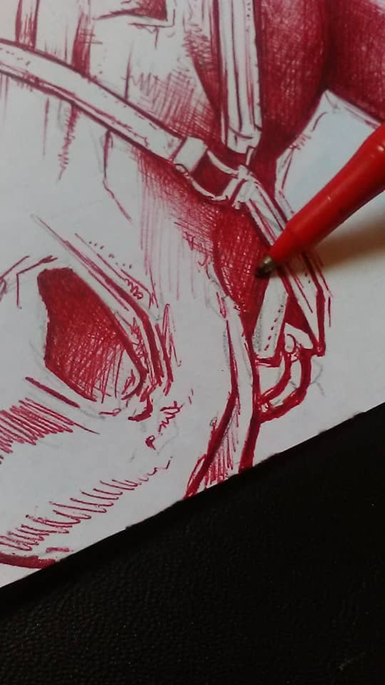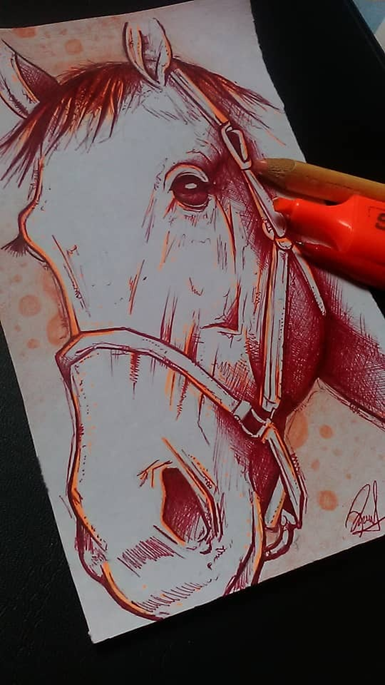 Due to faults in some images, I will explain one of the steps to complete my work. After finishing with the ink stroke, we go to a fluorescent marker for the gloss touches and finally the background, which in this case I usually color it when it comes to these tones, with skin color, which gives it a soft and smooth tone. which relates to the design of the horse. It's all I hope you like it.