---
The idea of ​​starting to paint this albatross began in mid-April, when I went out to paint with some friends on the beach after a few months or so without painting.
I have inquired a little about this seabird, which are large, extending through the Antarctic Ocean, the Pacific Ocean and the South Atlantic Ocean, it is classified as one of the largest flying birds.
---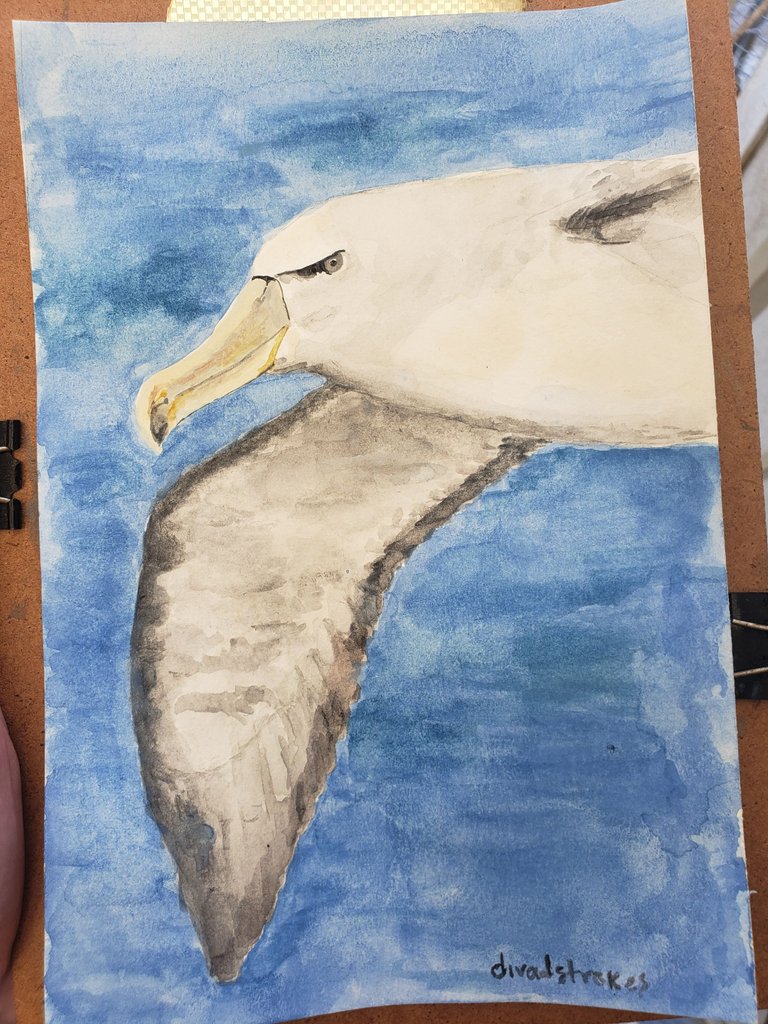 Albatrosses move very efficiently in the air and, using dynamic gliding, cover great distances with little effort. They feed on squid, fish, and krill, either by picking up dead animals or by capturing live food from the surface of the water or by diving.
I am glad to know that you continue to like my publications, I hope to be able to publish more often as before, I also wish you a pleasant time.
---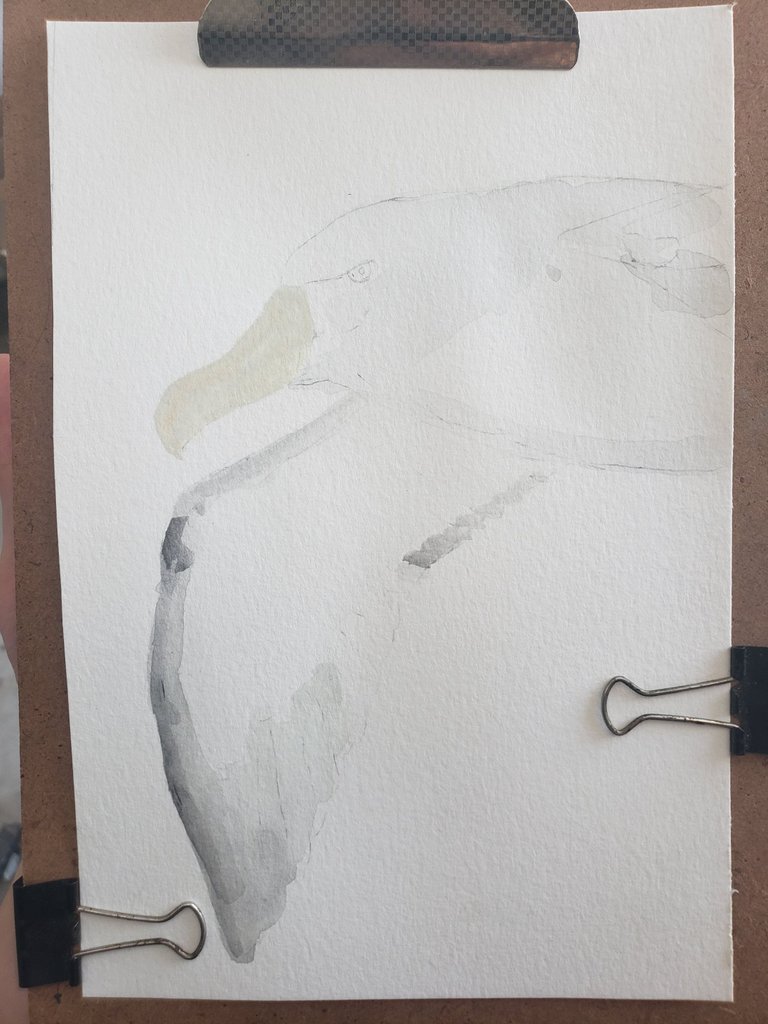 La idea de empezar a pintar este albatros empezó a mediados de abril, cuando salí a pintar con unos amigos a la playa luego de ya unos meses aproximadamente sin pintar.
He indagado un poco sobre esta ave marina las cuales son de grandes dimensiones extendiéndose por el océano antártico, océano pacífico y océano atlántico sur, se cataloga como una de las aves voladoras de mayor dimensión.
---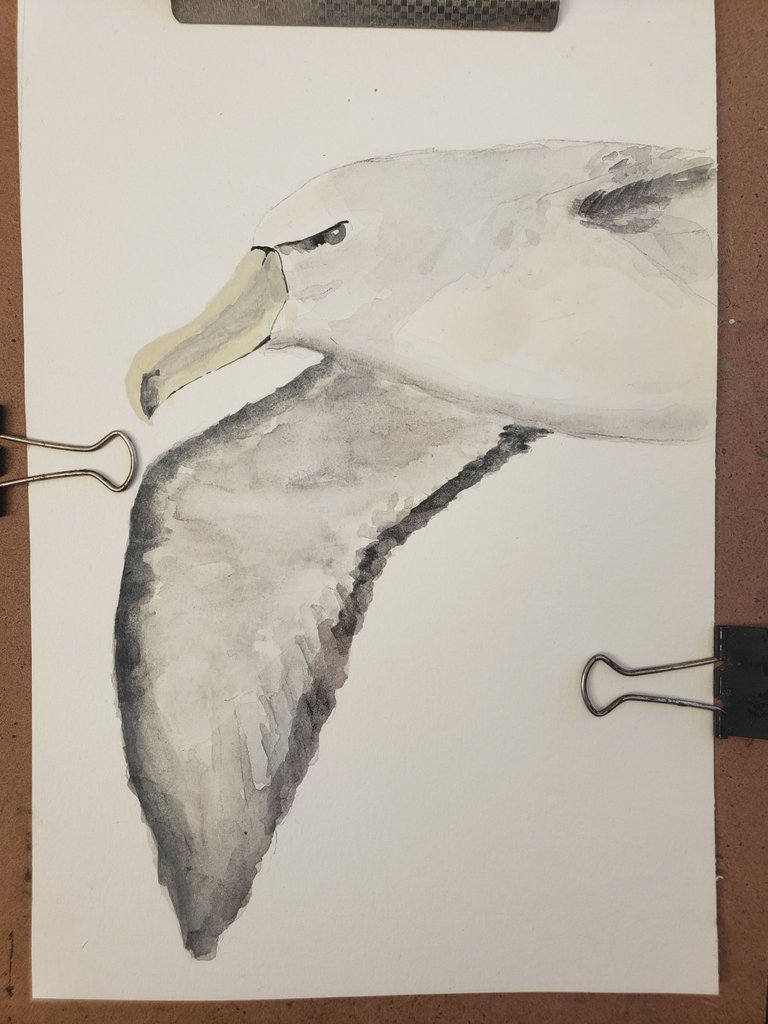 Los albatros se mueven de forma muy eficiente en el aire y, utilizando el planeo dinámico, cubren grandes distancias con poco esfuerzo. Se alimentan de calamares, peces y kril, bien recogiendo animales muertos o capturando su alimento vivo en la superficie del agua o buceando.
Me da gusto el saber que les siguen gustando mis publicaciones, espero poder publicar más seguido como antes, igualmente le deseo estén pasando un rato agradable.
-D