---
Today, Saturday, spend a busy afternoon, meet a friend to prepare some brownies; I dedicated myself to painting for a while while she arrived. When she arrived, we realized that we were missing some ingredients and while she went to the supermarket, I continued advancing on my painting, and then we dedicated ourselves fully to the preparation.
---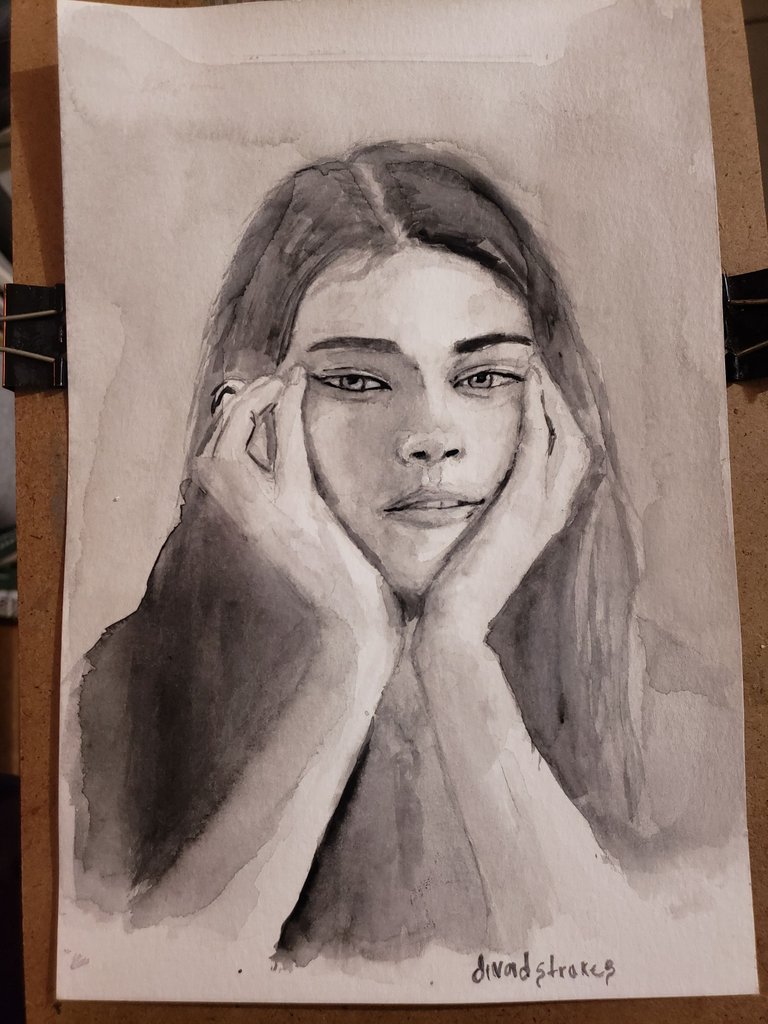 I have to say that we prepared two brownies varying the ingredients for both, one being traditional and the other vegan. In the vegan we replace the egg and wheat flour with flaxseed and ground oats.
But well, going back to the topic, after a while she had to go pick up another person and when she came back I continued painting; for after they left to finish the portrait.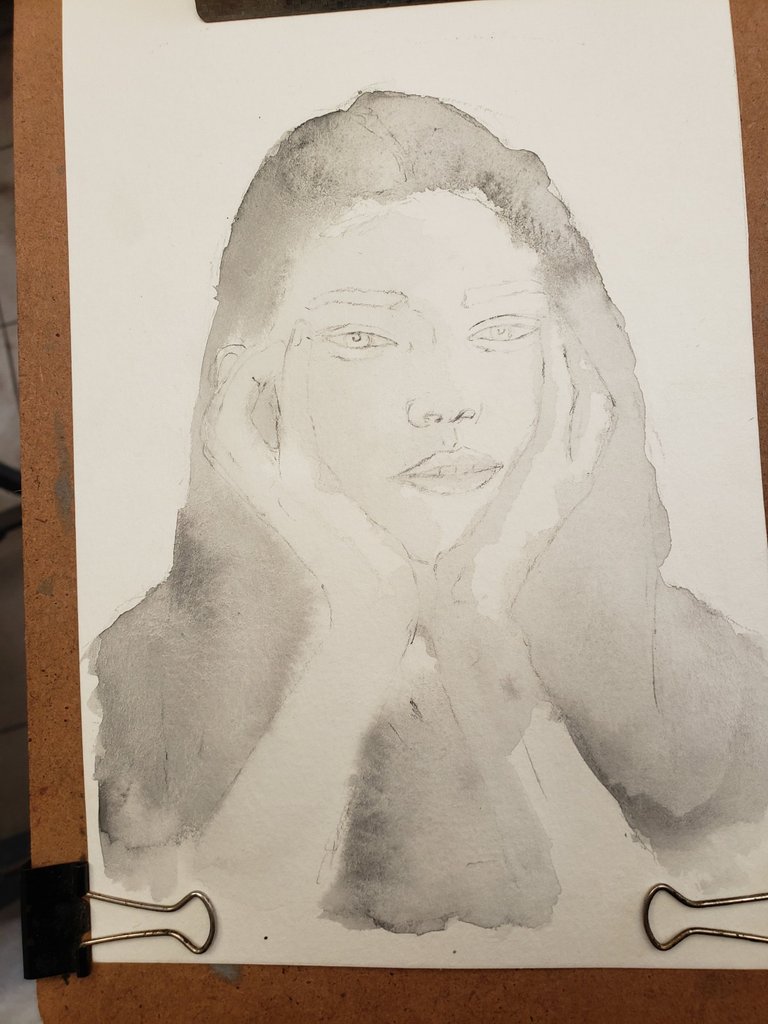 This time, by only using black and white watercolor, it was more didactic for me to give it the different grayish colors. That in the end, I ended up liking it a lot, I have to say that this portrait has become one of the funniest I've done.


Hoy sábado pase una tarde movida, quede con una amiga para preparar unos brownies; me dedique a pintar un rato en lo que ella llegaba. Al llegar ella nos dimos cuenta de que nos faltaban unos ingredientes y en lo que ella pasó al supermercado yo seguí avanzando en mi pintura, para luego dedicarnos de lleno a la preparación.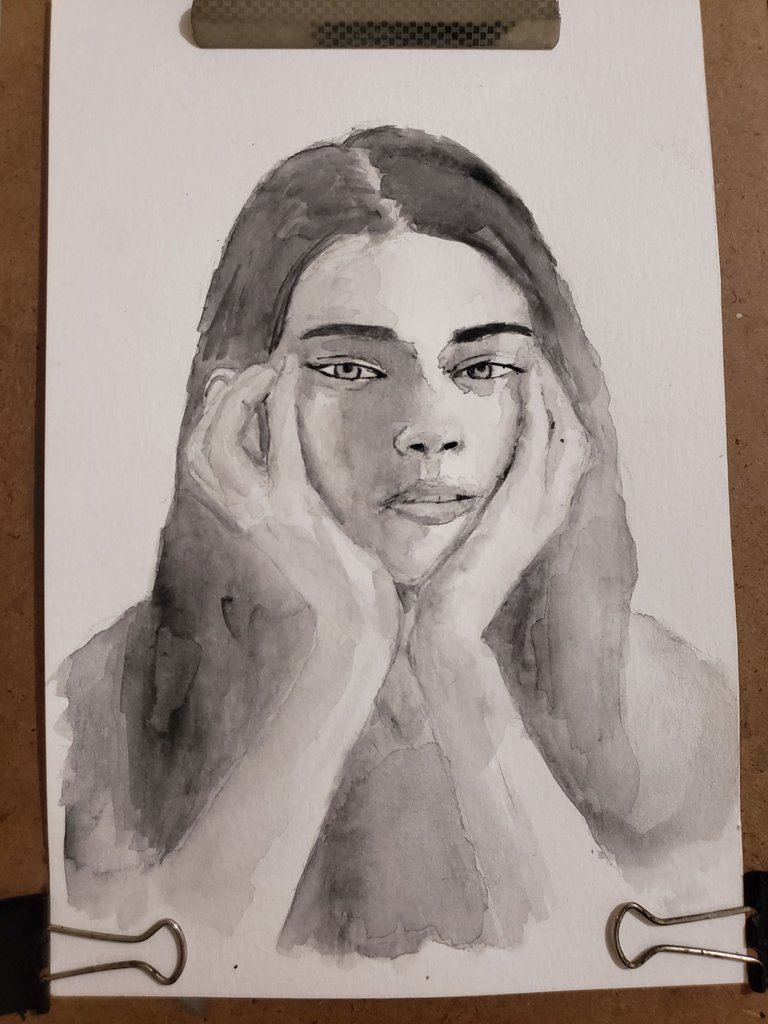 He de decir que preparamos dos brownies variándole los ingredientes a ambos, siendo uno tradicional y el otro vegano. En el vegano sustituimos el huevo y la harina de trigo por linaza y avena molida.
Pero bueno, volviendo al tema, ella luego de un rato tuvo que ir a recoger a otra persona y en lo que volvía seguí pintando; para luego de que ellas se fueran terminar el retrato.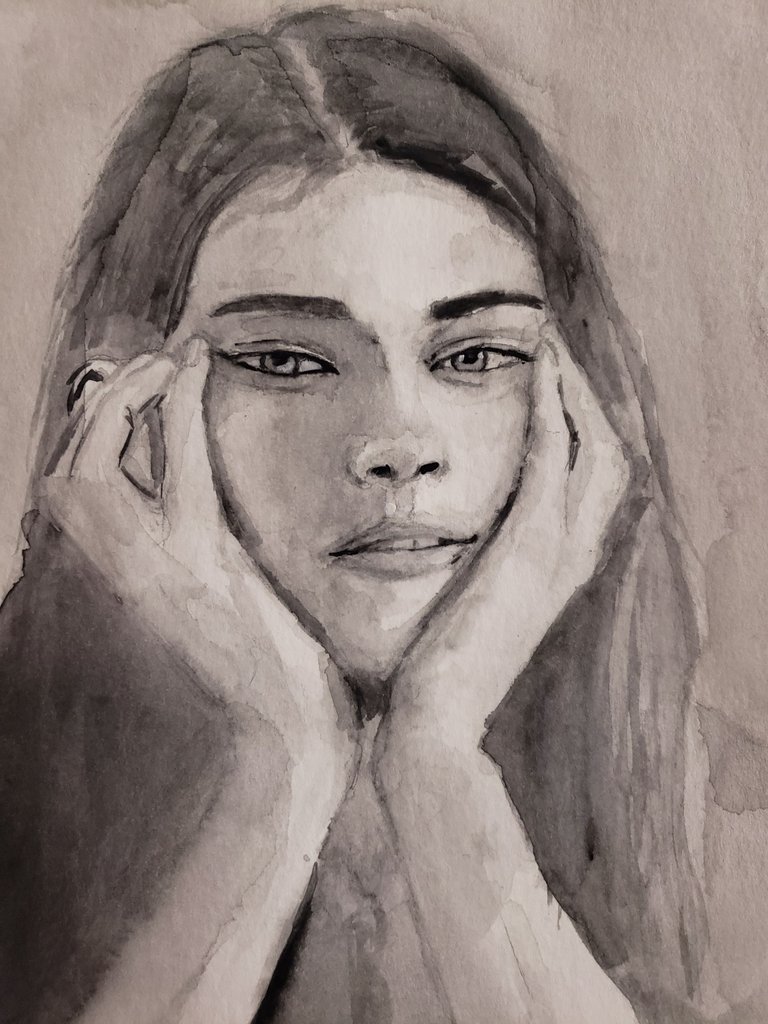 Esta vez al solo utilizar acuarela negra y blanca me fue más didáctico el darle los diferentes colores grisáceos. Que al final me terminaron gustando mucho, he de decir que este retrato se ha vuelto uno de los más divertidos que he hecho.
-D