---
Yesterday and part of today I spent time painting the portrait of this young woman. Mainly, something that I quite liked is the color of her hair and in the same way the contrast that the blue background gives.
---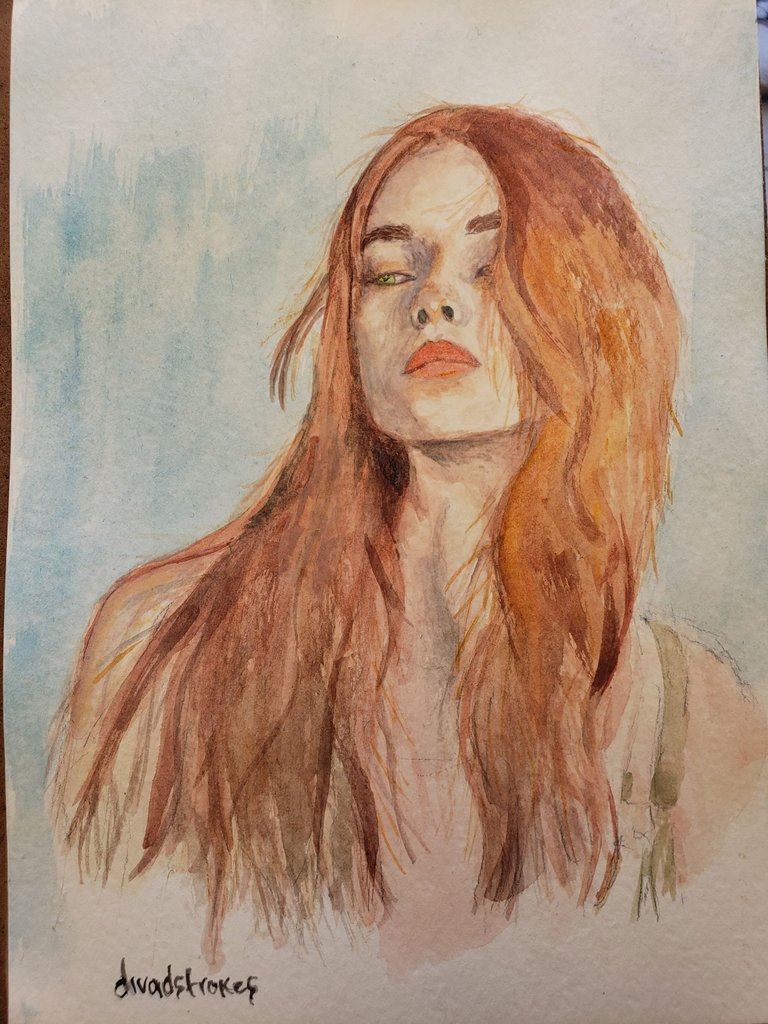 I would also like to take advantage and comment that some time ago I bought a watercolor paper, since I had run out; Well, I was testing it and I realized instantly that you couldn't use a lot of water in the brush because the watercolor ends up coming out of the lines in the sketch. It so happens that that day I bought two blogs of different grain and the one I am using in this portrait is the one that has best suited me.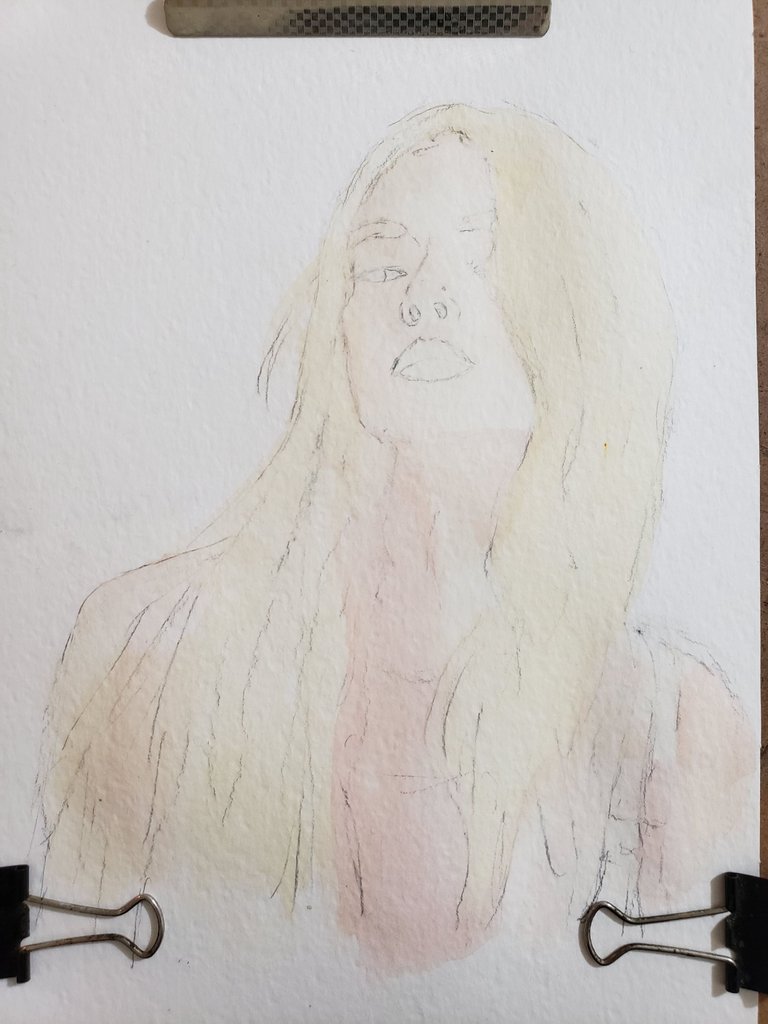 El día de ayer y parte del de hoy le dedique tiempo a pintar el retrato de esta joven. Principalmente, algo que me ha gustado bastante es el color de su cabello y de igual forma el contraste que da el fondo azul.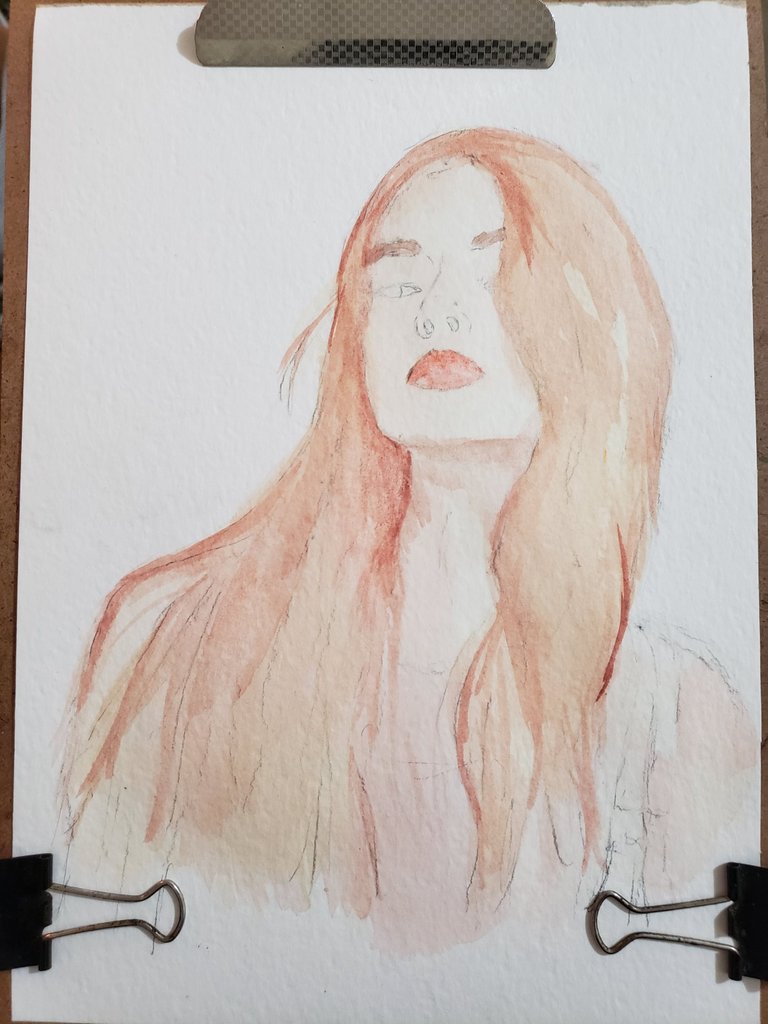 También me gustaría aprovechar y comentar que ya hace un tiempo compre un papel de acuarela, ya que se me había acabado; pues estuve probándolo y me di cuenta al instante que no se podía usar mucha agua en el pincel porque se termina saliendo la acuarela de las líneas en el sketch. Da la casualidad que ese día compré dos blogs de diferente grano y el que estoy utilizando en este retrato es el que mejor se me ha acomodado.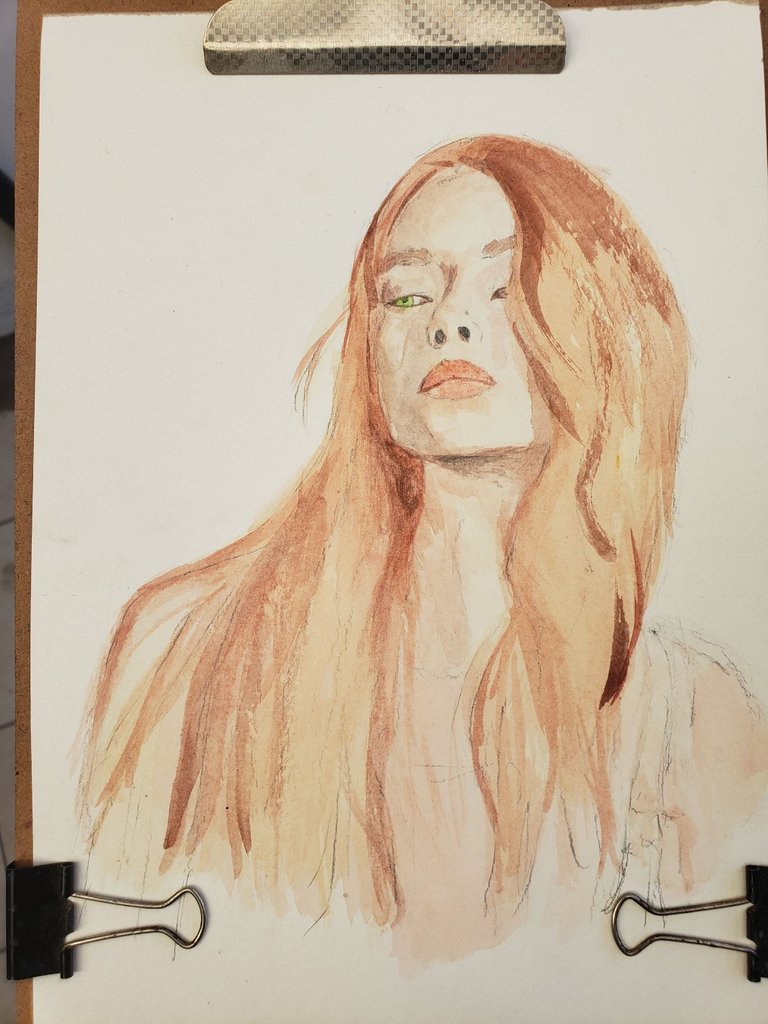 ---