---
This morning I dedicated myself to painting a little and the truth is that I have really enjoyed painting with daylight. I used to paint with the light of my lamp and although it gave some warm tones, sometimes it didn't make me hit the colors I would like to have chosen; and I realized that light is very important in this aspect. For sample you can see my previous paintings that chose more yellow colors.
---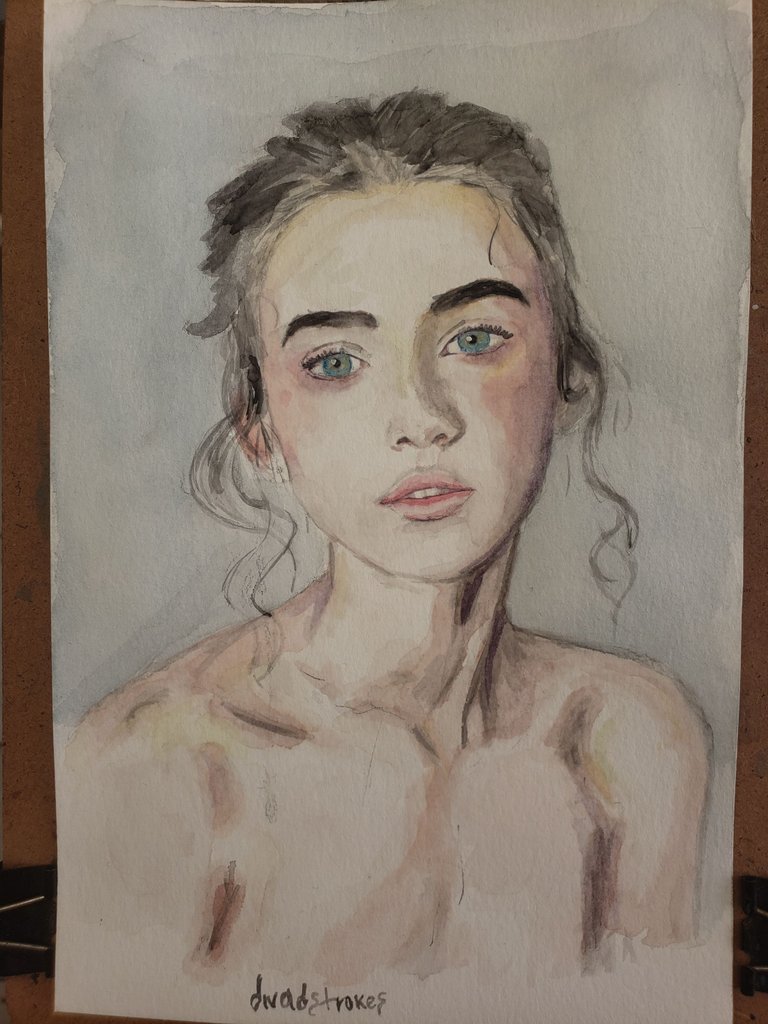 Something that I realized now while editing the publication is in the woman's nose, it seems that the septum was crooked due to the shadow that was a little wide; but it's just that I didn't pay attention to the direction of his nose when I finished painting it.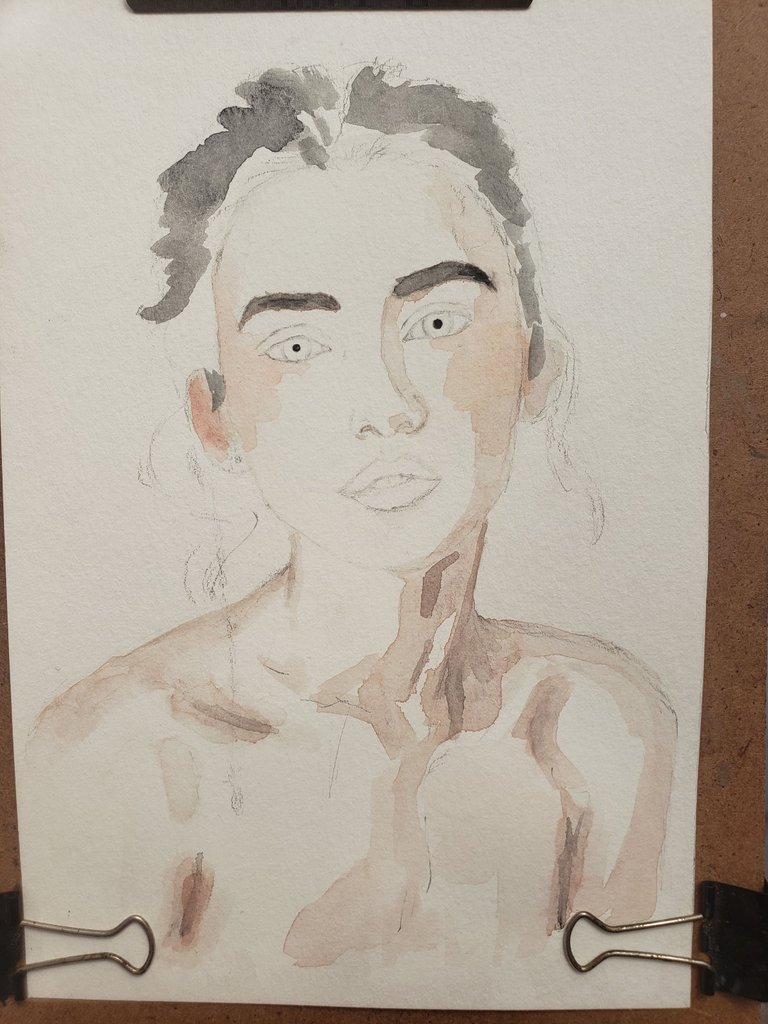 En la mañana de hoy me dedique a pintar un poco y la verdad es que he disfrutado mucho el pintar con la luz de día. Antes pintaba con la luz de mi lámpara y aunque daba unos tonos cálidos, a veces no me hacía acertar en los colores que me gustaría haber elegido; y me di cuenta de que la luz es muy impórtate en este aspecto. Para muestra se puede ver mis pinturas anteriores que elegía unos colores más amarillos.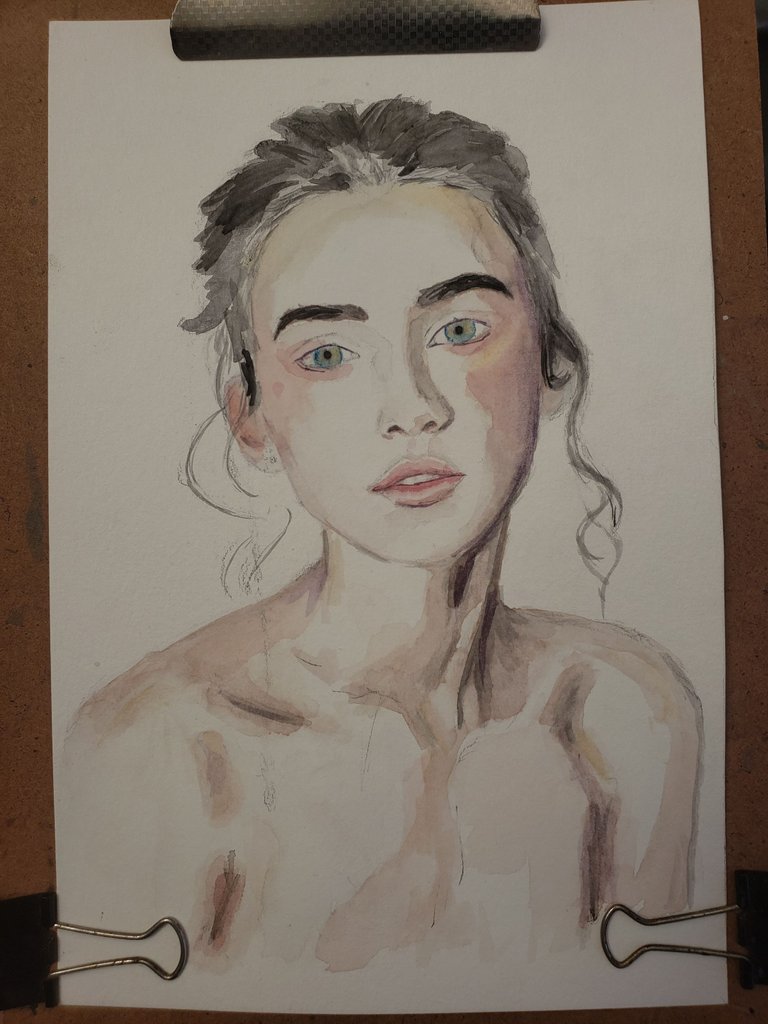 Algo que me di cuenta ahora mientras editaba la publicación es en la nariz de la mujer, parece que estuviera torcido el tabique por la sombra que se me fue un poco de ancho; pero simplemente es eso no me fije bien en la dirección de su nariz al acabar de pintarla.