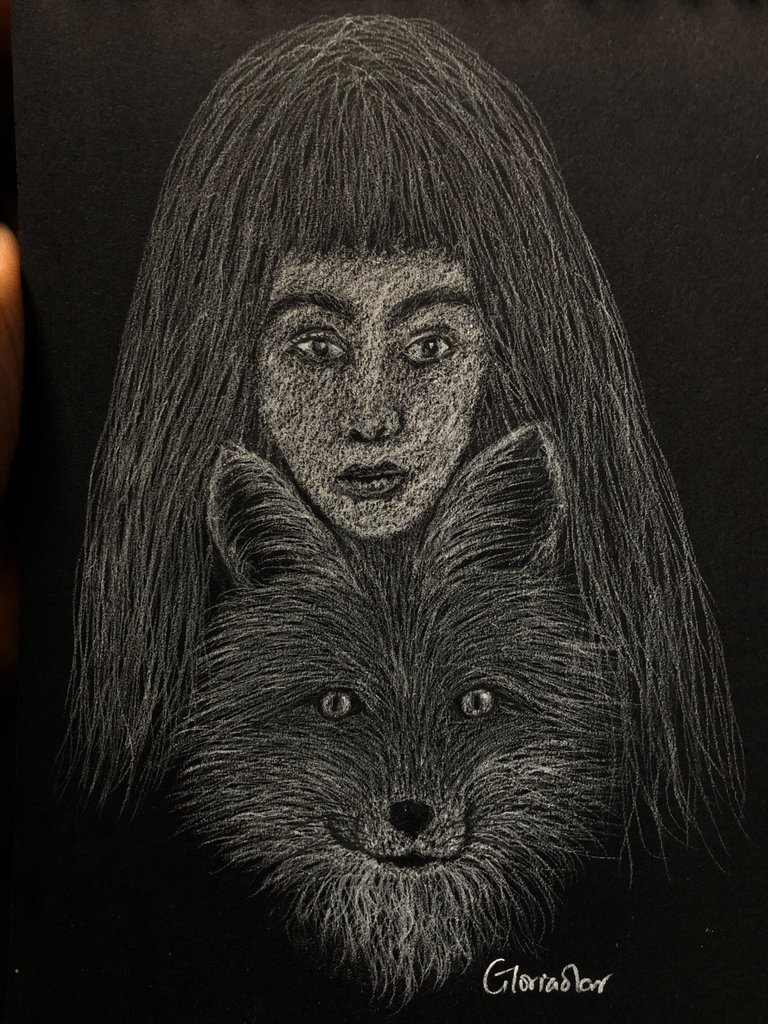 Good morning everyone,
I wish you all a happy new month. Here is my recent drawing with the title "The girl and the fox". The drawing shows a girl with a long flowing hair and beneath her face is a fox with a very sharp eyes. The position of the fox with the girl represents the fox to be her friend or pet. Logically, fox can't be domesticated as they are difficult to tame but I wonder how it will be like if they could. Initially I wanted to draw a dog with the girl but then I change my mind to something different and probably not possible. My drawing was inspired by a photo found here .
The material I used was white charcoal pencil on black sketchbook.
PROCESS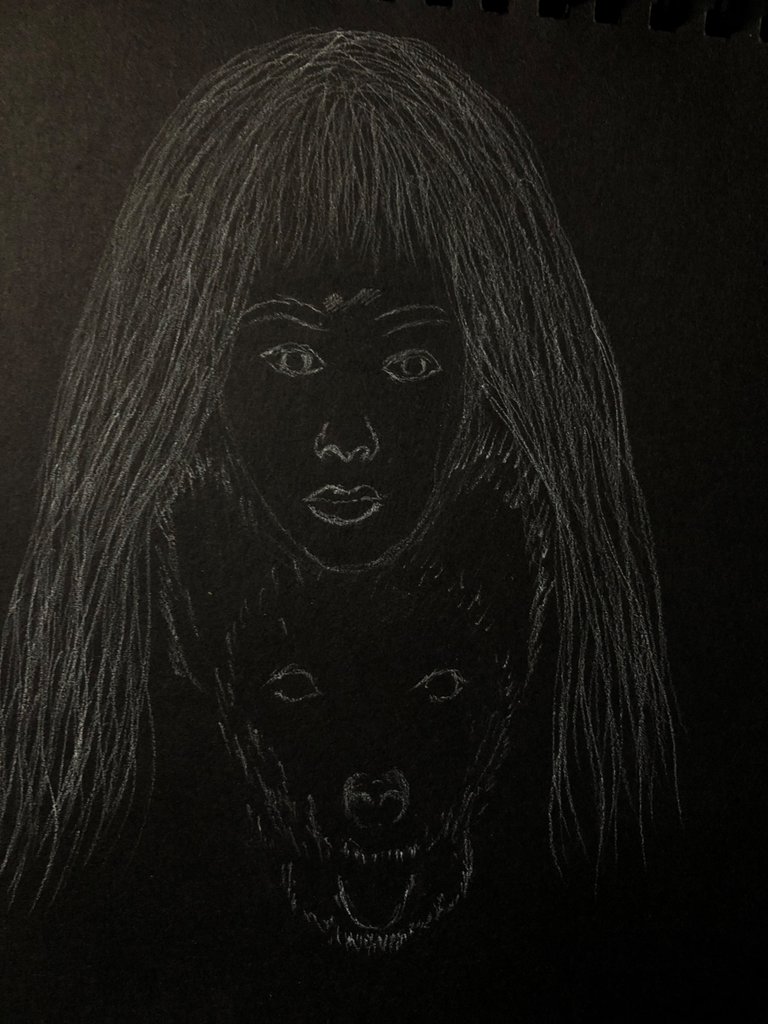 ---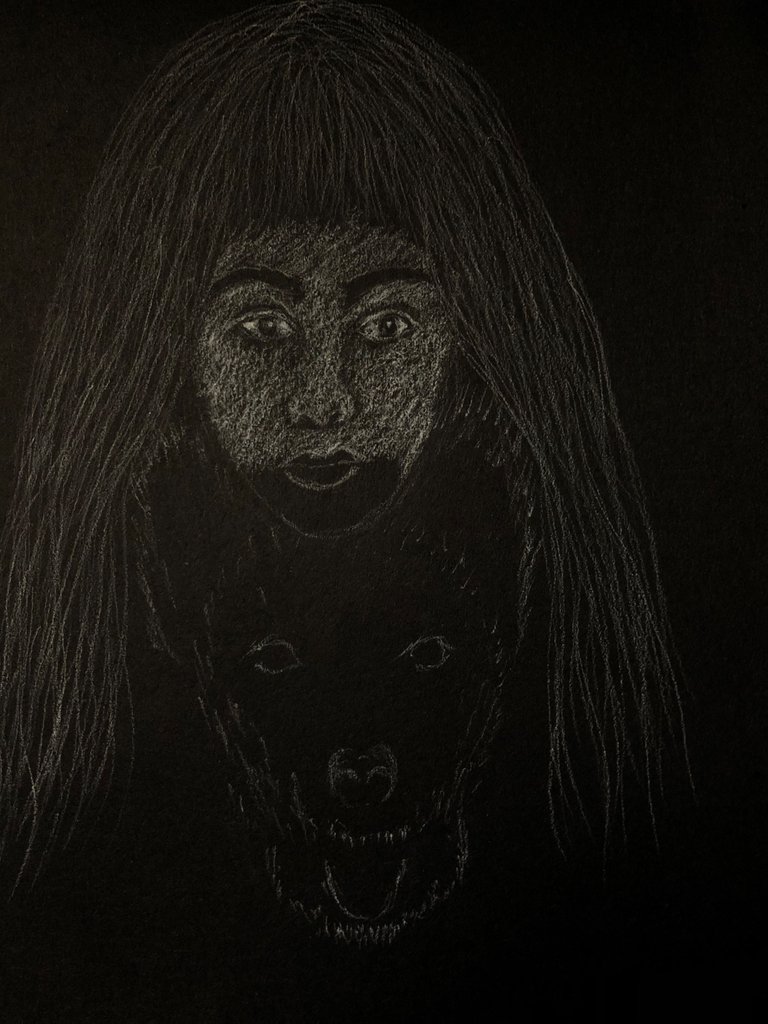 ---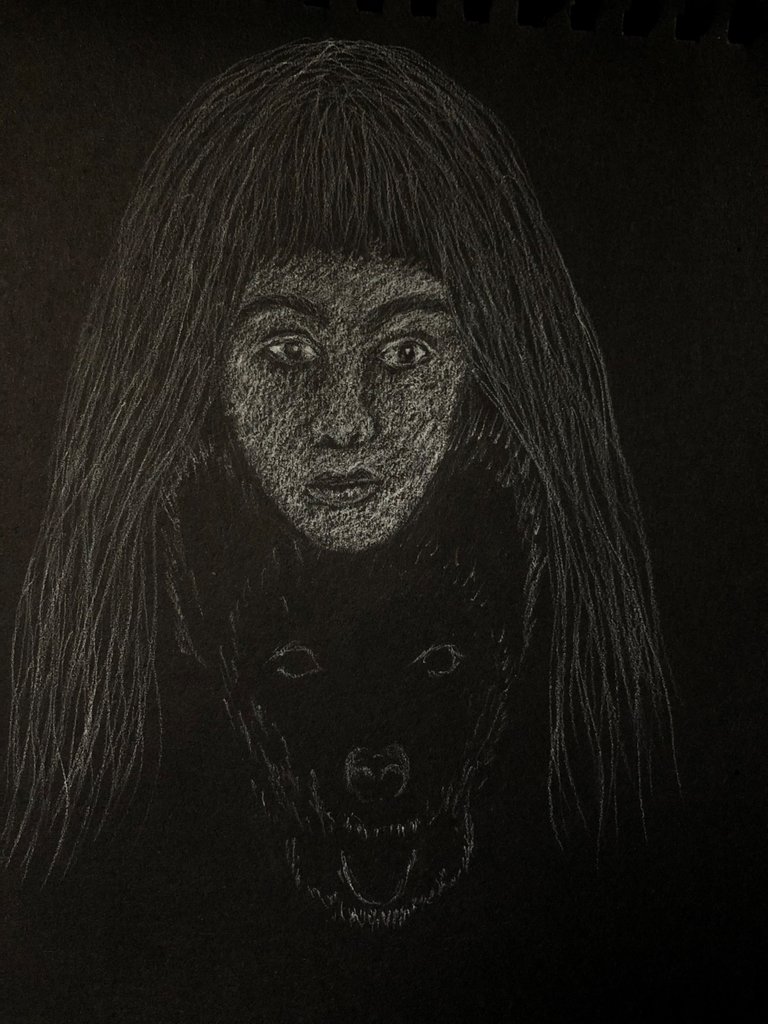 ---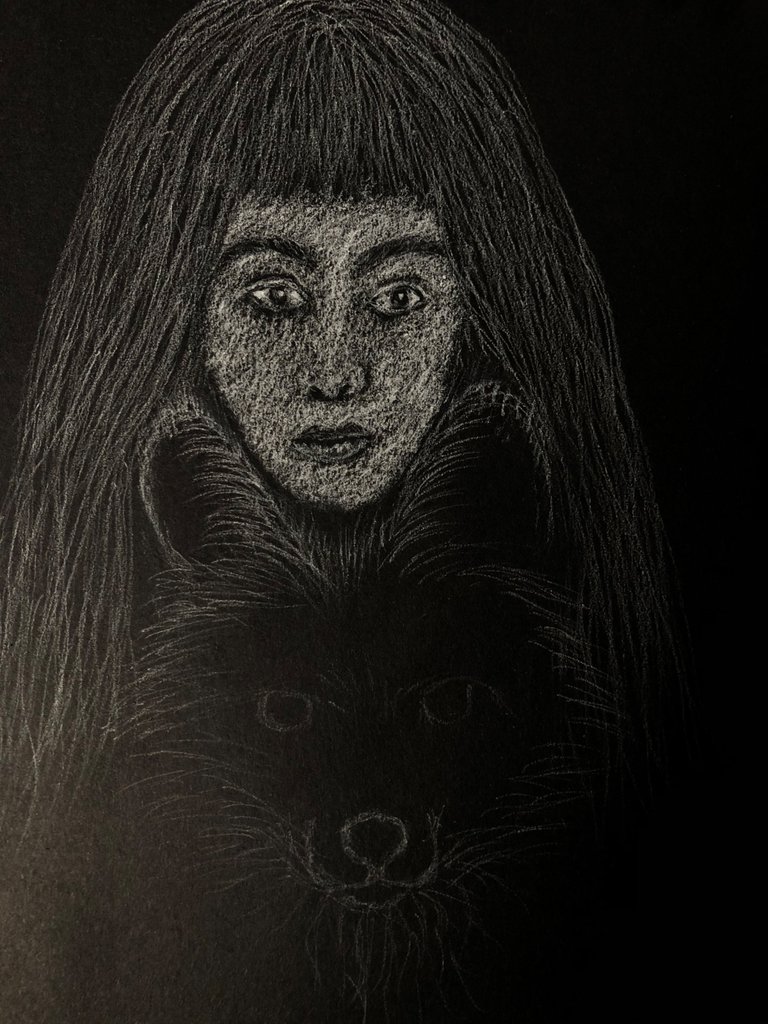 ---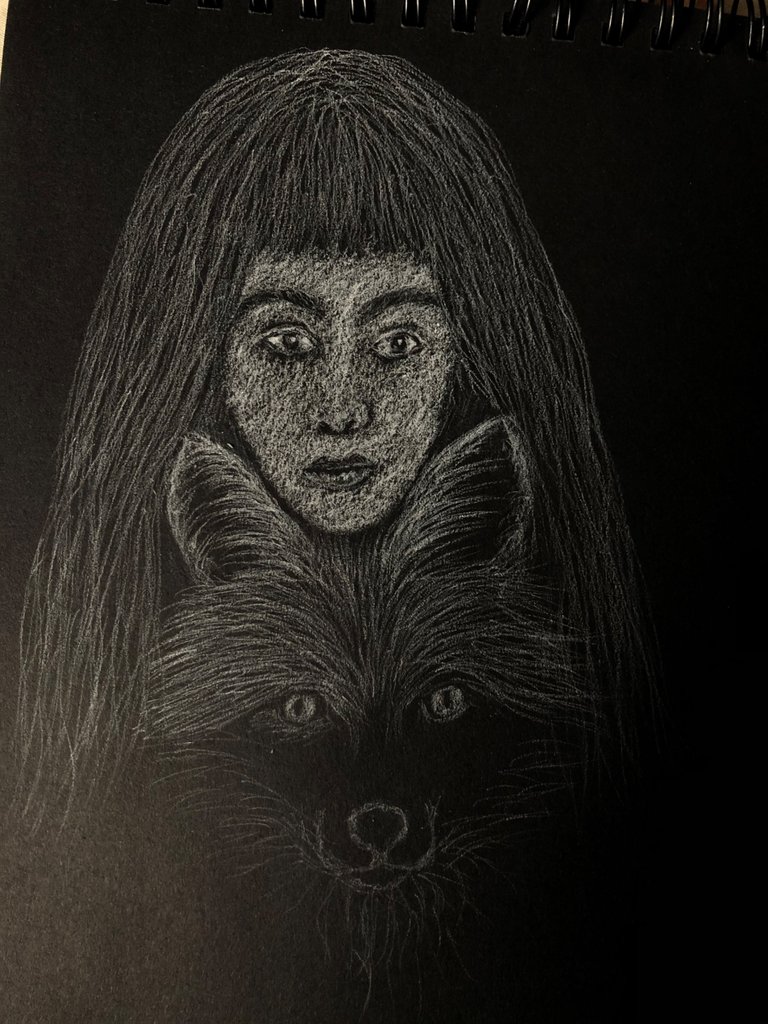 ---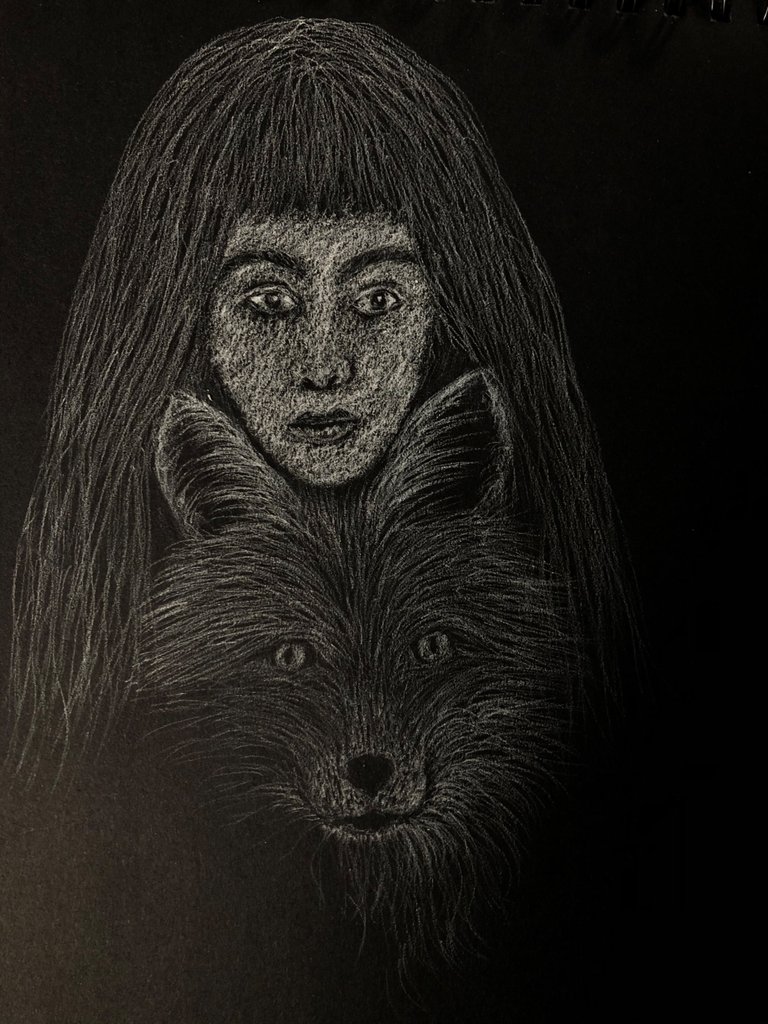 ---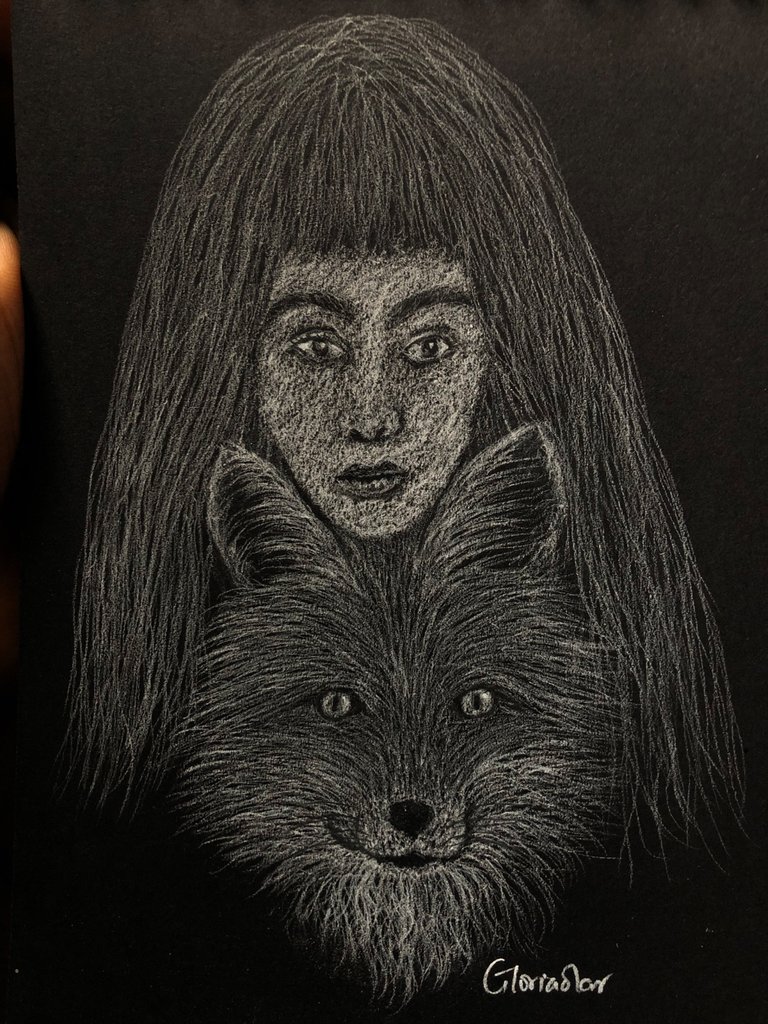 ---
THANK YOU FOR VIEWING MY BLOG AND HAVE A FULFILLING MONTH.