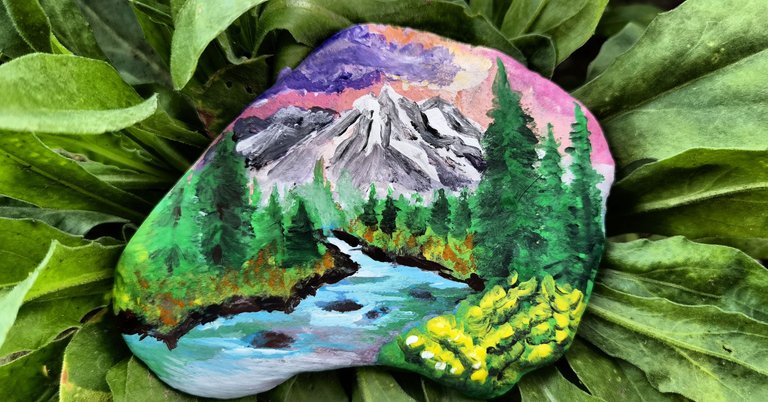 A stone in which I have described my spiritual essence .. The essence of the soul and the imagination because without imagination we will not be able to dive as deep as now in the consolation of colors .. An artist who in solitude finds himself and expresses his freedom of imagination through what he creates .. A work that describes each of its features, whether bad or good. For me, art is like writing, you create a masterpiece by swinging the brush with ease and smooth tenderness. You write your story slowly and completely calmly, without tension you reveal yourself and this does not bother you because you know that you will be appreciated with dignity.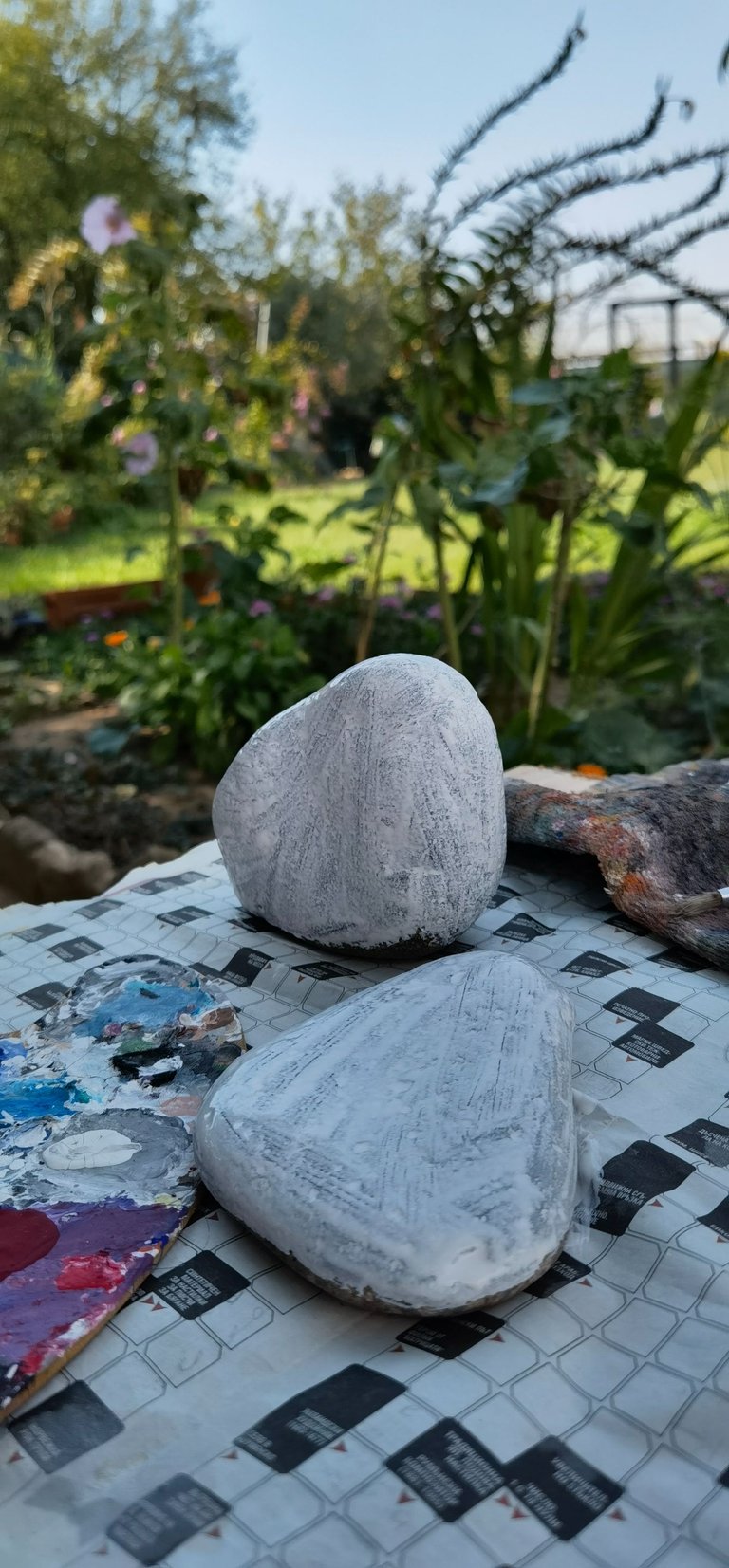 How it all started .. One day in my village named Generlovo while resting in the yard I was inspired by all this beautiful nature around me to create things for myself from the heart and soul things a little and modestly but with love one hundred percent. I chose a small stone in my grandmother's yard and decided to paint it and show my dear grandmother what I see in the village, how and where I feel, what is the peace that inspires and satisfies me to create this creation, that my love for nature is simply endless.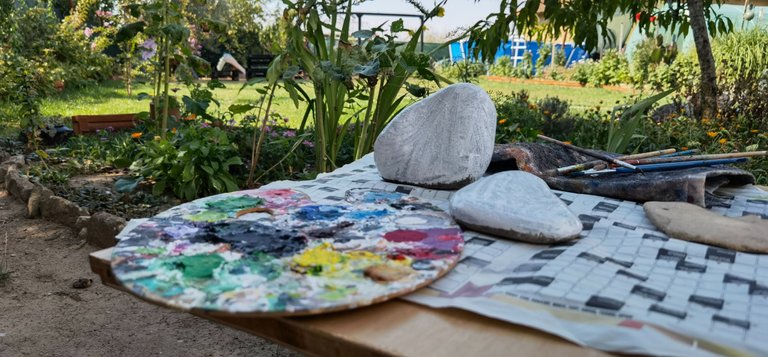 The first stage in which I thought well about what describes happiness well, what had made me happy to see my eyes. And I decided to be something colorful, something rich but nuances and life .. Life in the picture..How does it sound to you?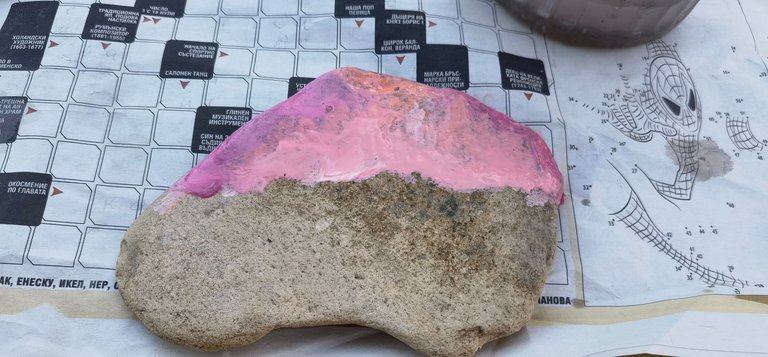 Let's start with the sky .. And what do you imagine when you look up at the sky .. I dream I love to dream and achieve .. Life is an art that we create with the brush we hold in our hand and it depends on us what its nuances will be. The sky .. So beautiful so beautiful so inspiring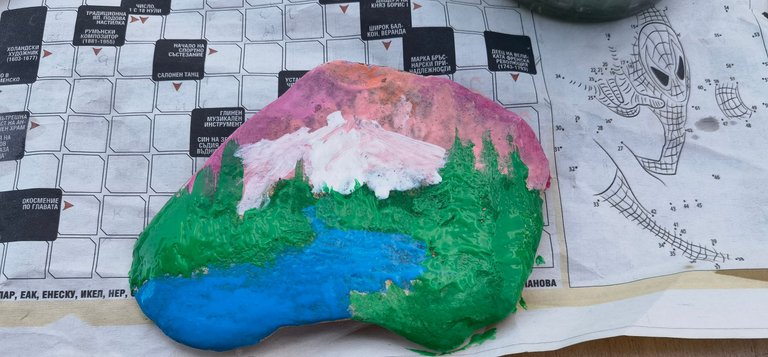 And a mountain. A forest description of what I feel like home. This endless universe of colors and colored palettes. And do you like painting in nature?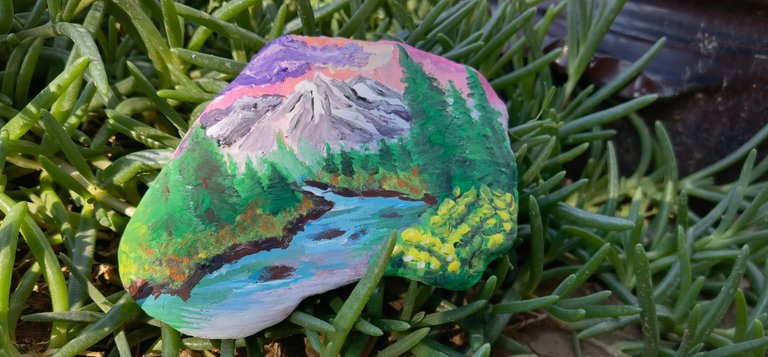 Voila .. A few colors and the whole me .. An artist connected with nature in a magical way. Expressing her beauty on canvas may not always be worthy of respect for something more than yesterday. When we do something from the heart then we are really happy and that is the secret of happiness.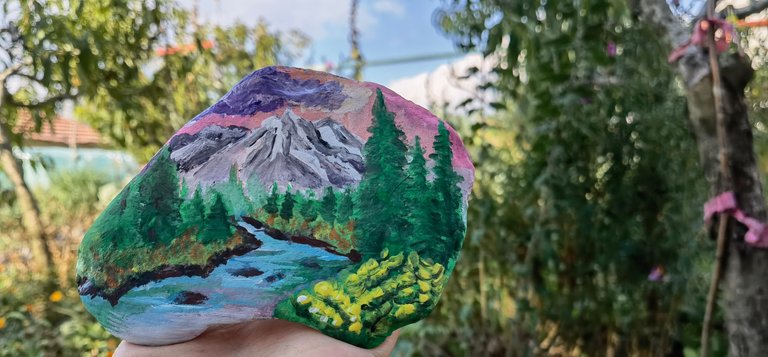 I wish you endless creativity in which to express yourself with ease and to fill you with inner beauty. thanks