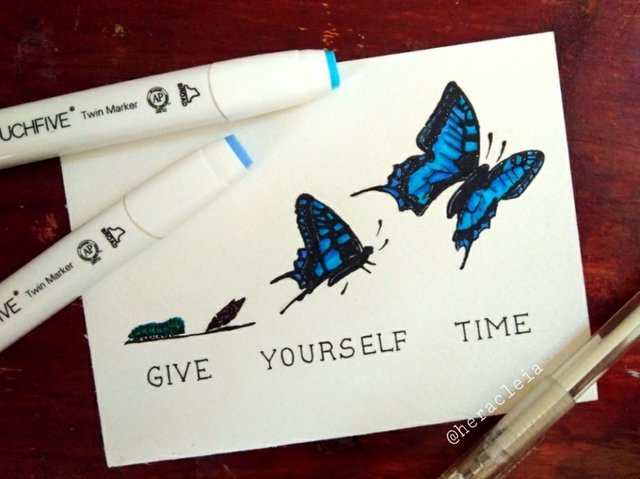 A life has stages, but not everyone has the same situations of the life cycle. However, the idea of being alive is art. Why? Because for some reasons, as a human, we can be reflected as a butterfly. A small creature which has undergone in a long process in order to become a developed butterfly. Give yourself time because time of yours will come. You'll succeed soon, be patient.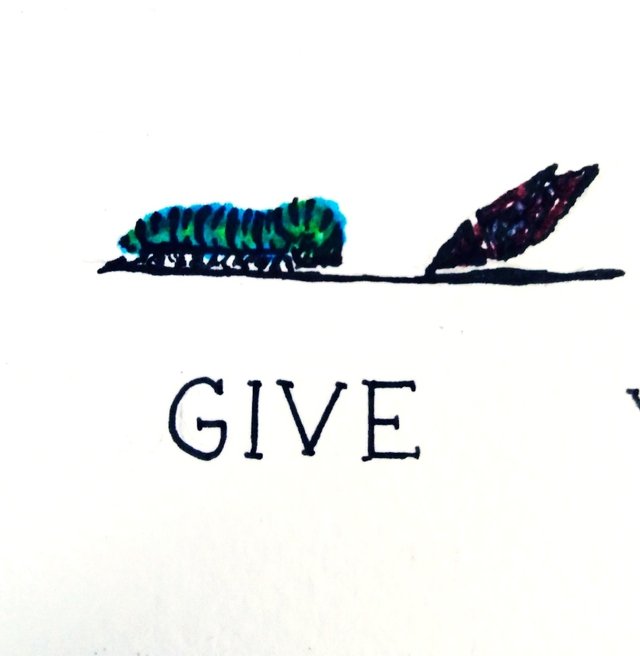 Everyone started being nothing. Everyone started as a failure. And being compared to a caterpillar, which only knows how to crawl slowly and calmly each and every day, anyone, who wants to reach success in the near future, has to learn how to crawl first in order to learn how to walk a little farther than before. As a human, we were born little, innocent and unexperienced, but time will come that you will be skillful enough one day -- a step towards mastery.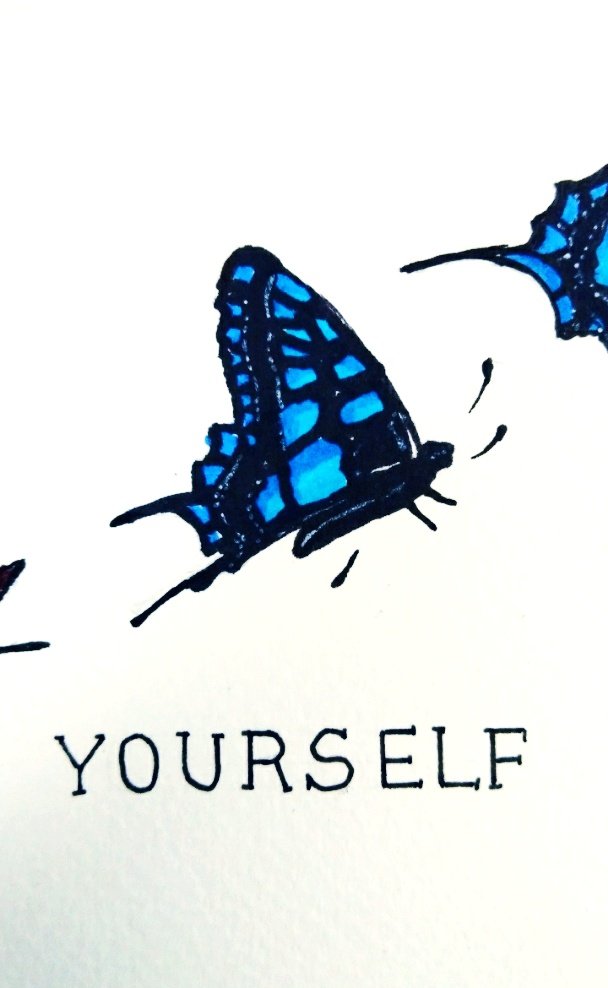 The second stage reflects yourself now. Reflection of yourself at the moment you are starting to adapt new things, new environment. The moment where you are accepting the challenges which life has been provoking you from the very beginning. The moment where you are ready to take off the anxiety and starting to improve oneself. This is where you have to accept negative feedbacks for you to learn and receive positive support for you to continue. This is the exciting stage of life -- knowing all your imperfections toward perfection.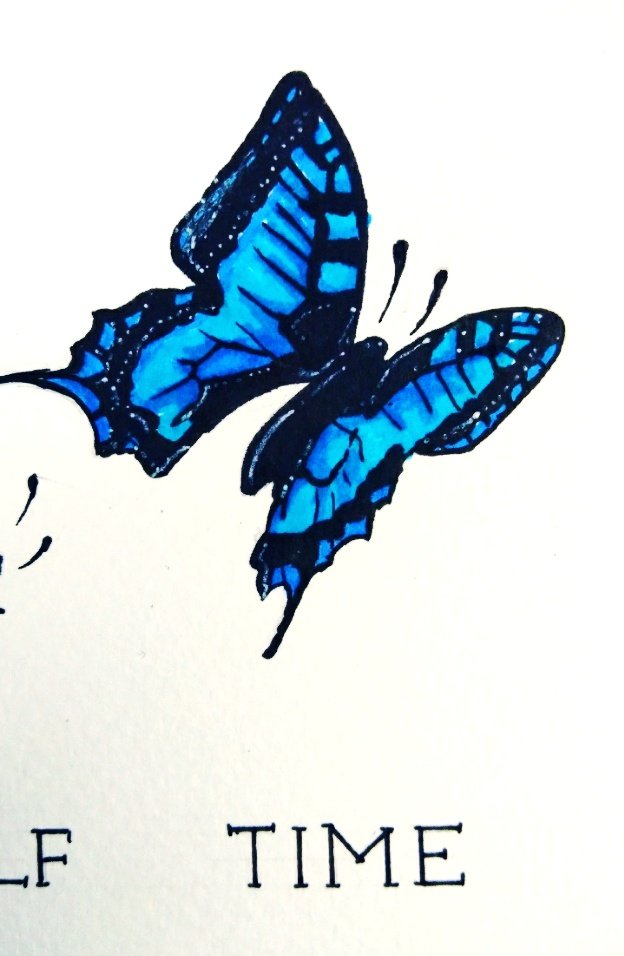 Life is hard, however do not escape from it. After receiving negative comments and positive supports at the same time, you would probably be confused to move forward. This is ain't the last stage but as a butterfly which has finally discovered the world after being locked up in a cruel process, you could only see yourself a worthy one. Flying isn't about escaping from the past, but it is about proving that through the process, you are now able to reach improvement. Your wings reflect your hardships and determination and these will take you to your next destination -- the flower's nectar is your dream goals.
You are still on a process. A butterfly doesn't know they have beautiful wings, but definitely someday, you could reflect yourself on a water surface and you would be amazed of how gorgeous you still are despite of the numerous struggles life has thrown at you. Be determined and do not lose hope, GIVE YOURSELF TIME.
---
Materials:
Touchfive Markers
Unipins
White pen
Canson Watercolor Paper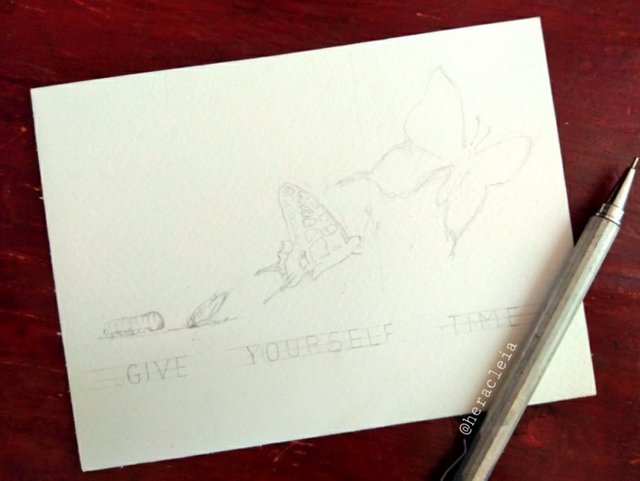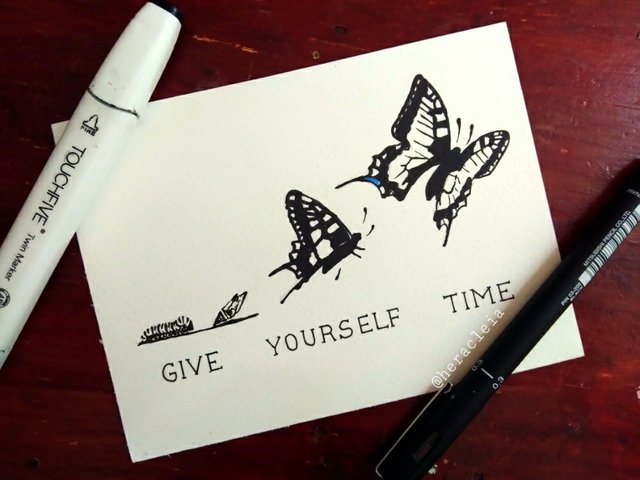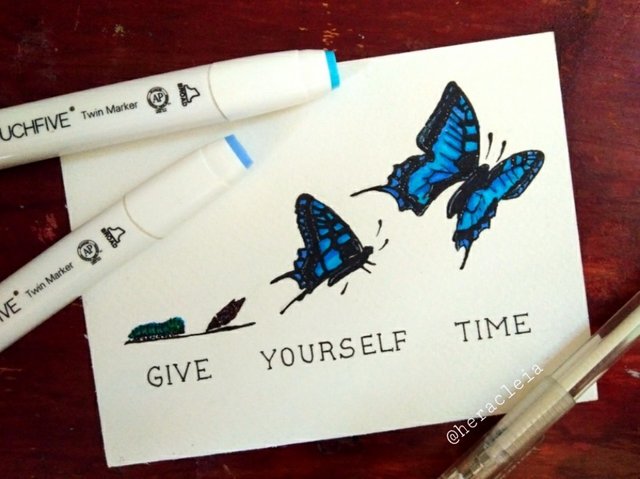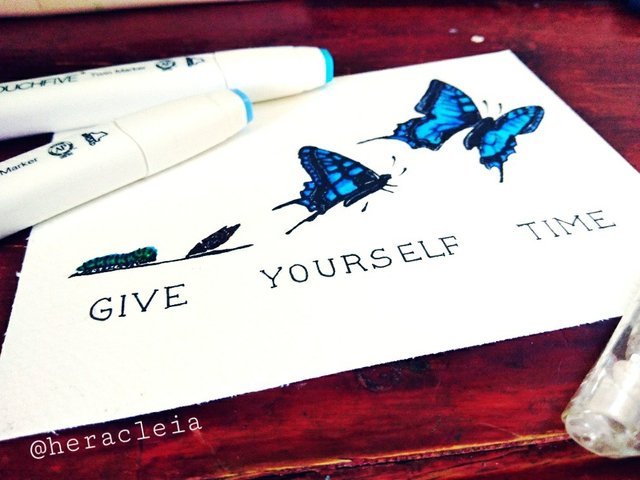 ---
I hope you like it! Leave comments, I would definitely be glad to read them.
Thank You! :))