Today, I decided to venture to the famous Splinterlands Art contest! I may not be a player but I figured that I can be a part of it by simply contributing something for the community. I got into it while browsing the #art tag and also found posts talking about their re-creation or contribution for Splinterlands characters.
For my first entry, I've decided to re-create one of the characters which is called the Crustacean King. I have no exact reasons why I chose it, I just simply picked one that interests me the most. In this entry, I made two versions:
Black & White version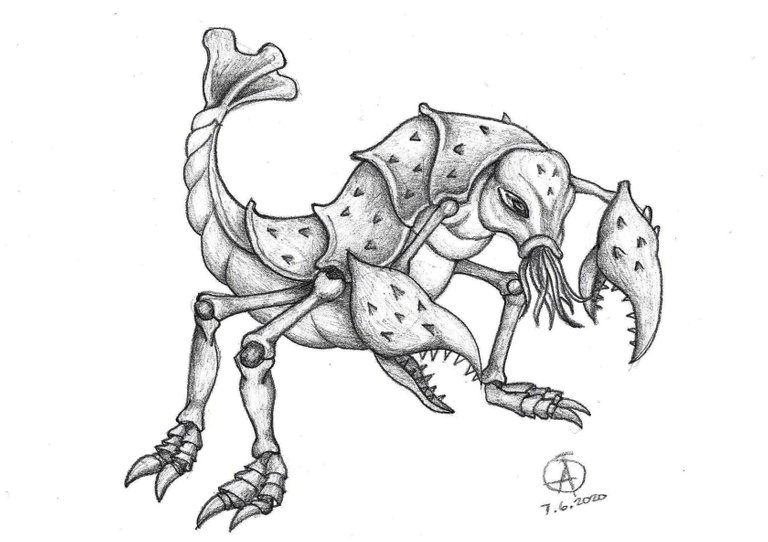 Colored version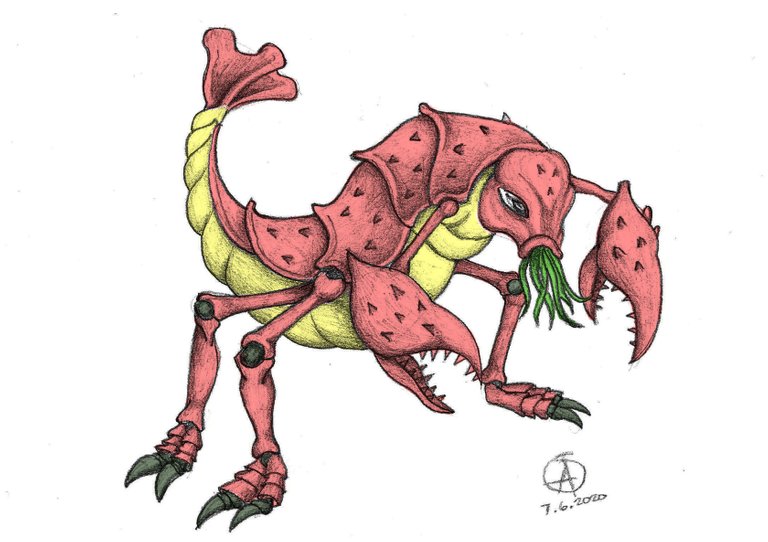 Here's the process of my sketch: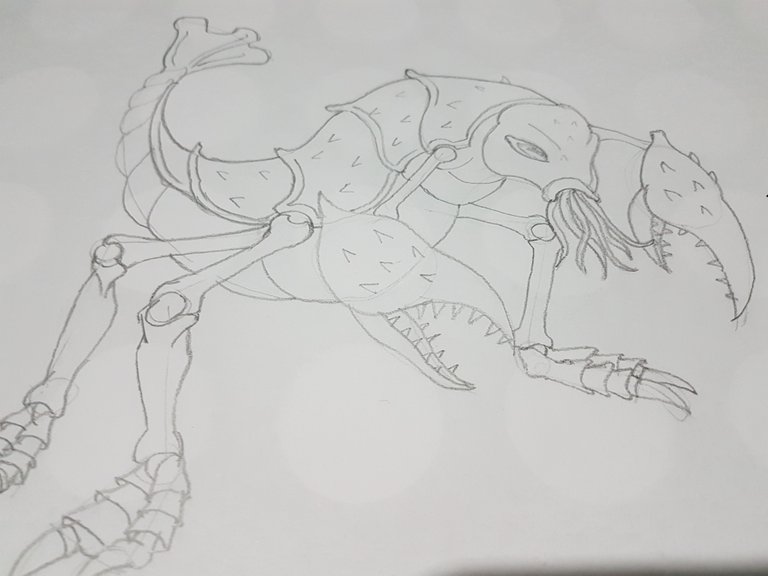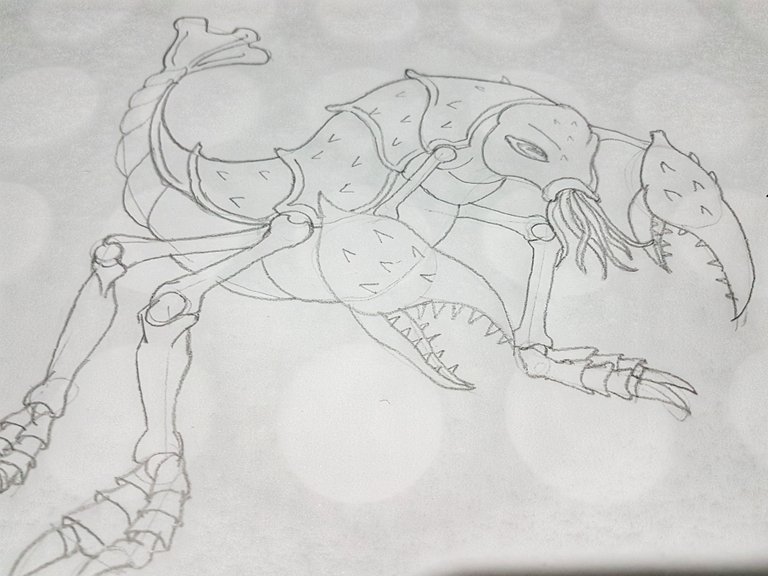 Here's the process in which I added contrast & colors: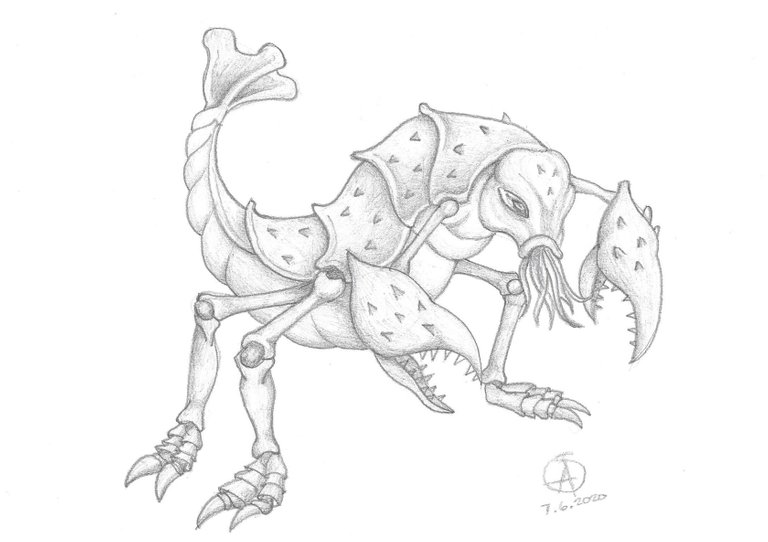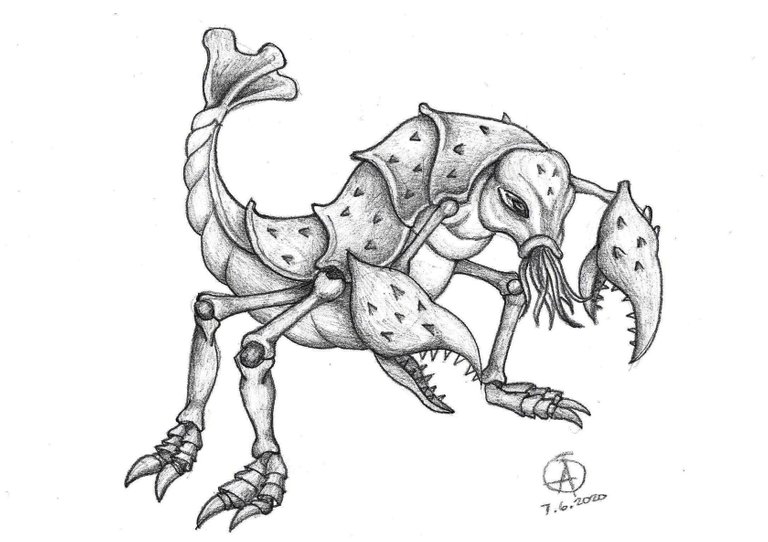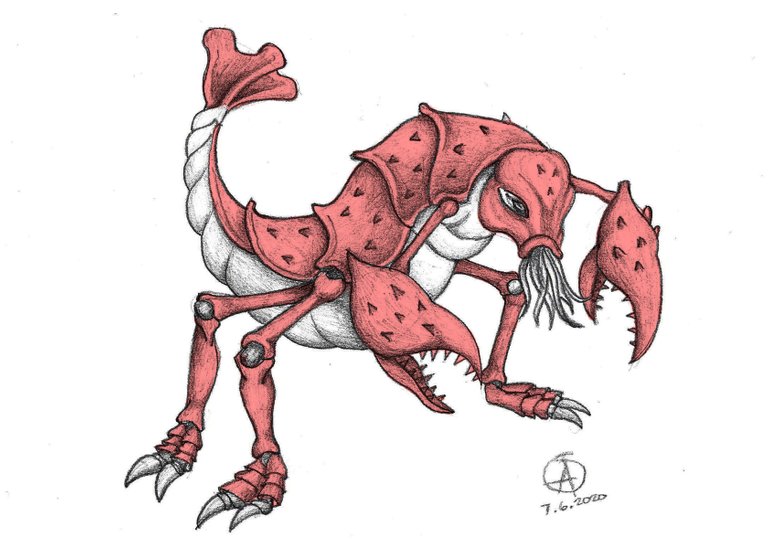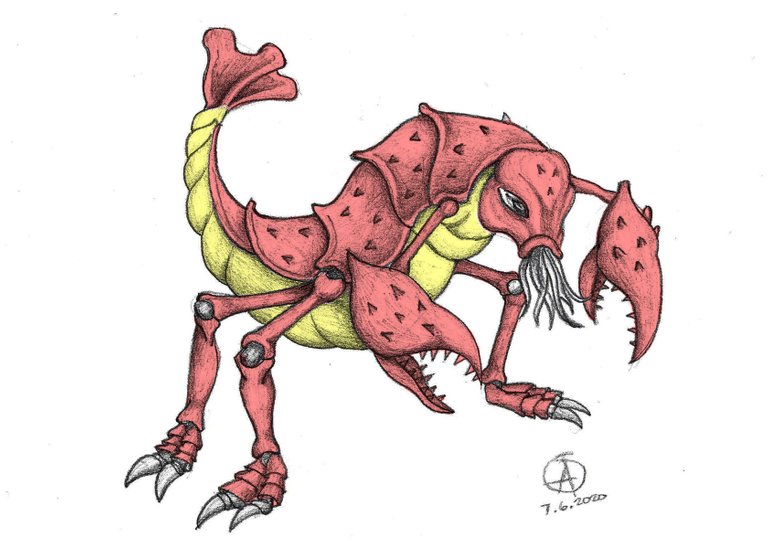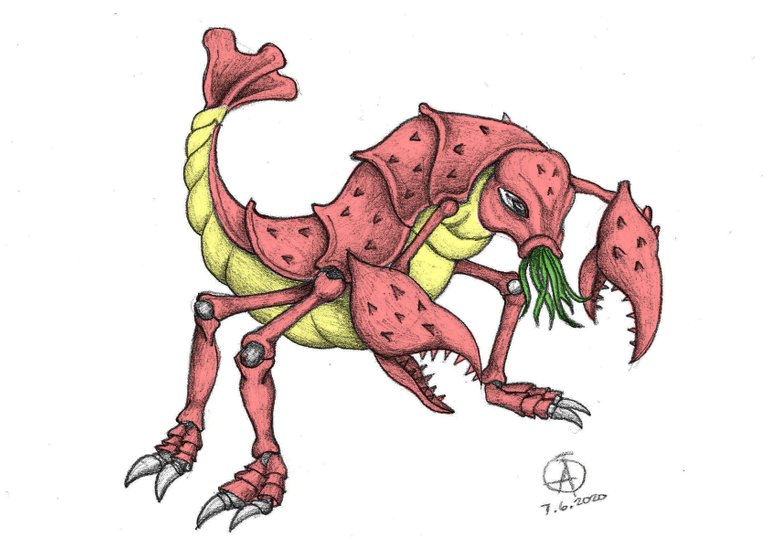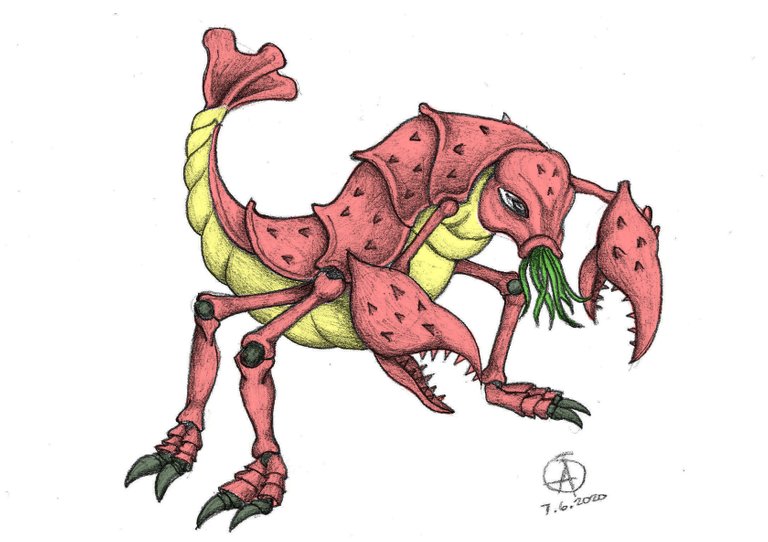 I hope you enjoyed viewing my re-creation of Splinterlands' Crustacean King!
Ciao!