Hola, les envió un cordial saludo a toda la comunidad HIVE, hoy quiero presentarles un retrato en escala de grises, usando de modelo a mi cuñada con su pareja.
Hello, I send a cordial greeting to all the HIVE community, today I want to present you a portrait in grayscale, using as a model my sister-in-law with her boyfriend.
---
RETRATO DE ENAMORADOS FINALIZADO||PORTRAIT OF LOVERS FINALIZED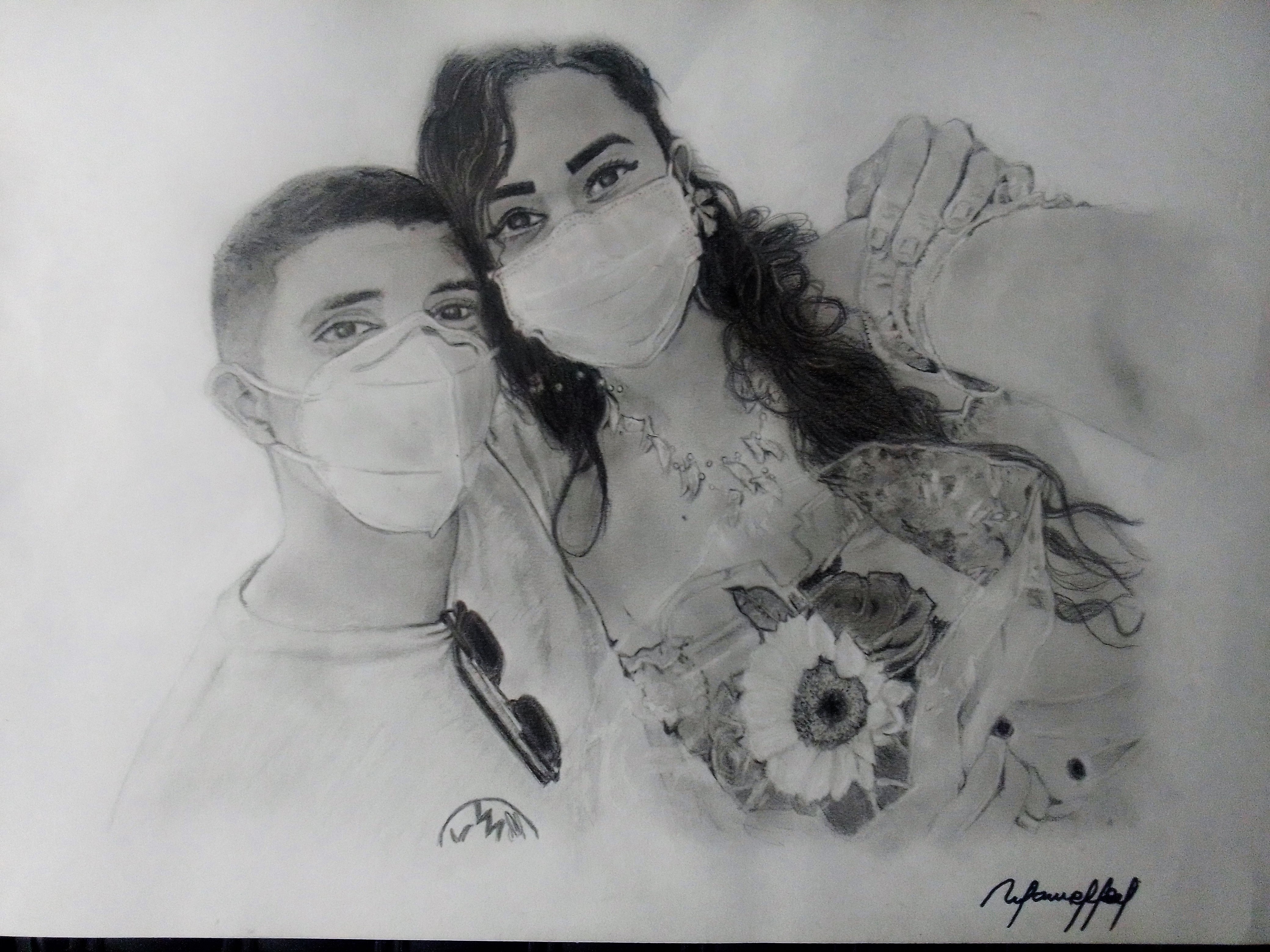 ---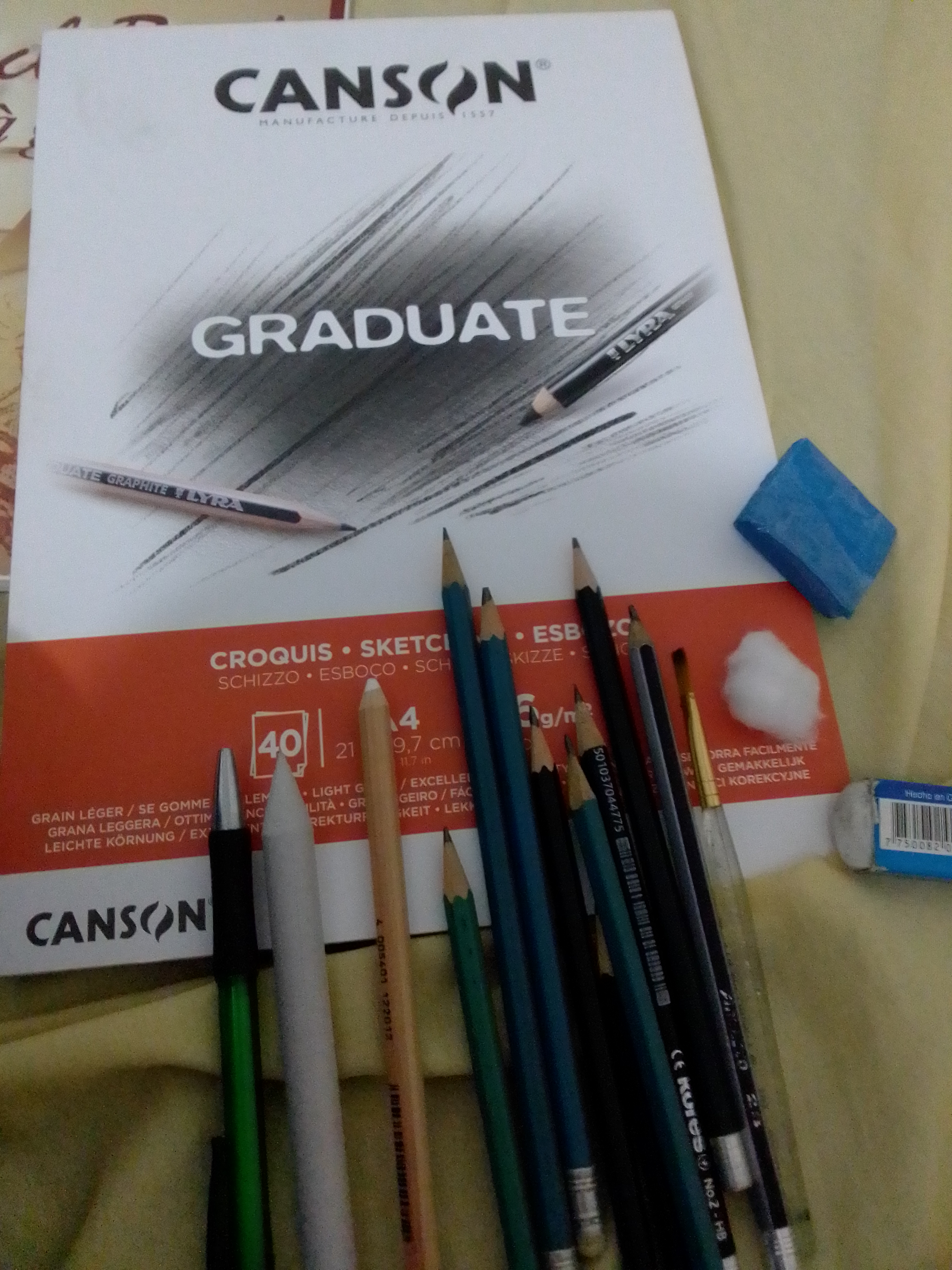 materiales y herramientas utilizadas en el dibujo- retrato||materials and tools used in portrait drawing
---
Desde mi llegada a Perú en enero del 2018 no había tenido la oportunidad de realizar un retrato, un poco más de 3 años, mucho tiempo sin hacer lo que más me gustaba en Venezuela, era lo que consideraba mi fuerte, realismo en grafito.
Since my arrival in Peru in January 2018 I had not had the opportunity to make a portrait, a little more than 3 years, a long time without doing what I liked the most in Venezuela, it was what I considered my forte, realism in graphite.
---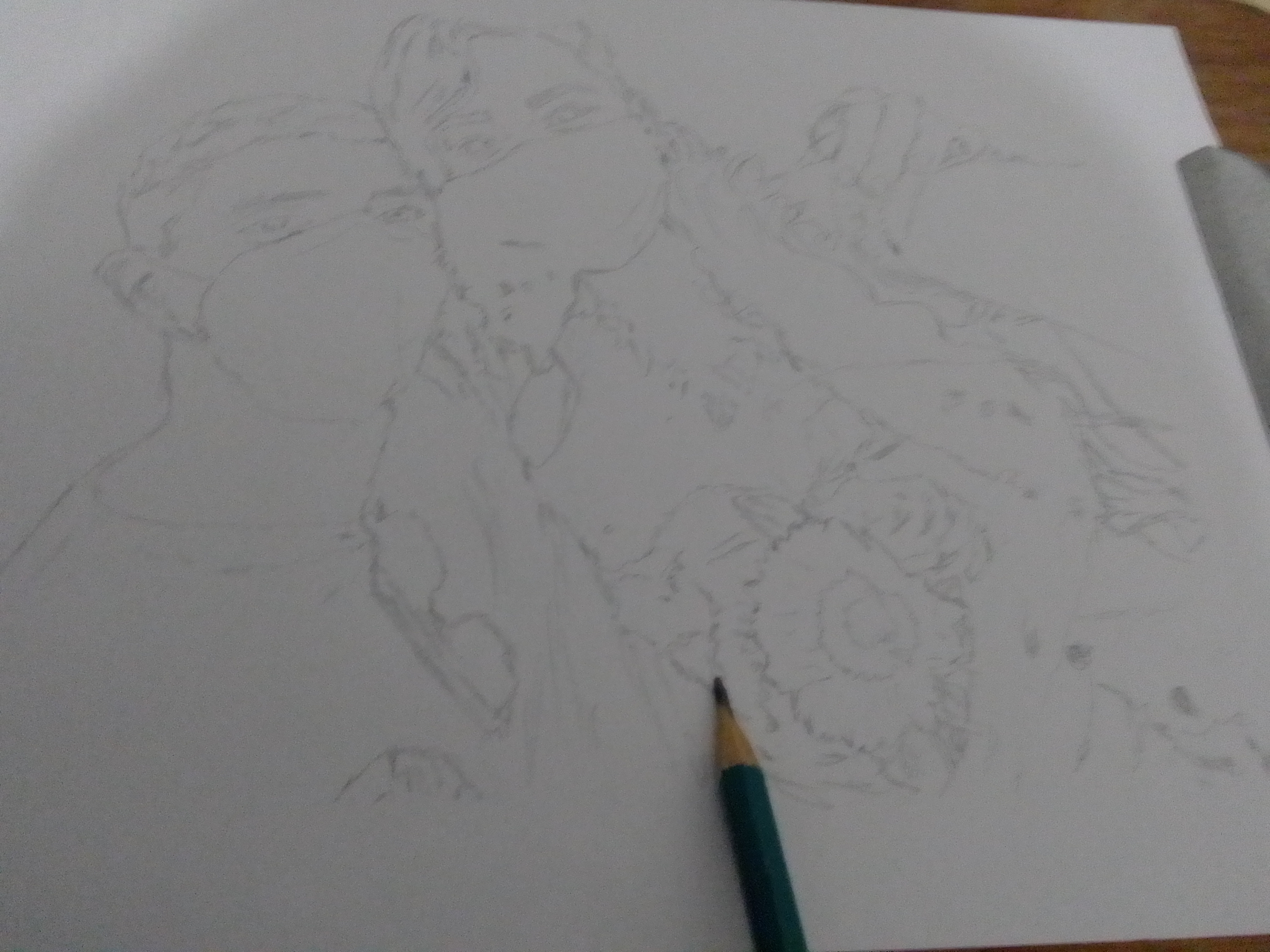 realización de boceto||sketch realization
---
¿Los motivos? ocupar mucho tiempo en mi trabajo, pero desde que conocí HIVE he despertado nuevamente esa inspiración, incluso las personas han empezado a pedirme que les haga un retrato o que les dibuje a sus mascotas.
The reasons? I take up a lot of time in my work, but since I met HIVE I have reawakened that inspiration, even people have started to ask me to make a portrait or to draw their pets.
---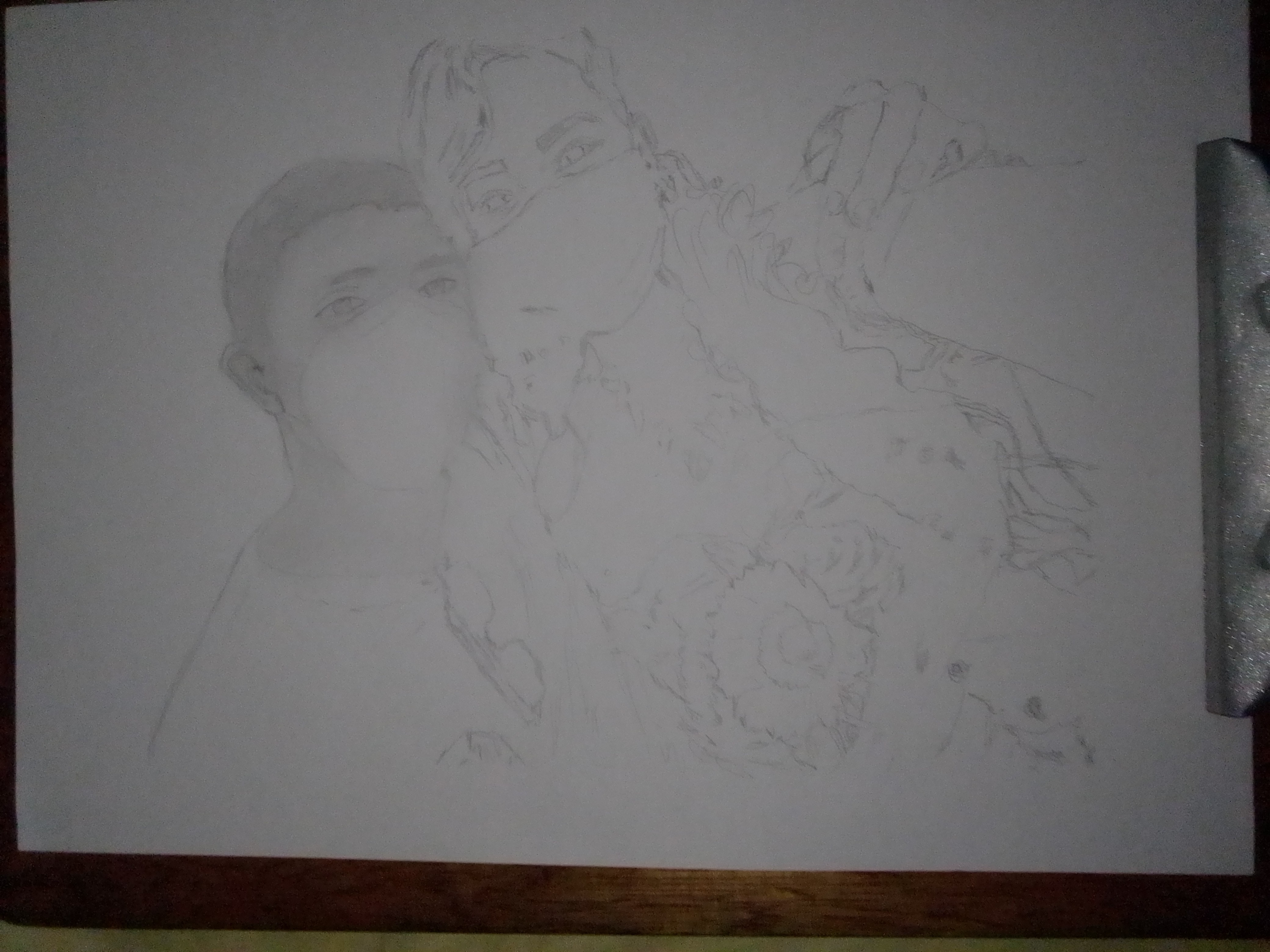 inicio de sombreado||shading start
---
He empezado a alternar mi tiempo entre el trabajo y mis dibujos, he considerado vivir del arte o al menos tener un segundo ingreso haciendo lo que más me gusta, poder monetizar con mis trazos, líneas y sombras.
I have started to alternate my time between work and my drawings, I have considered making a living from art or at least having a second income doing what I like the most, being able to monetize with my strokes, lines and shadows.
---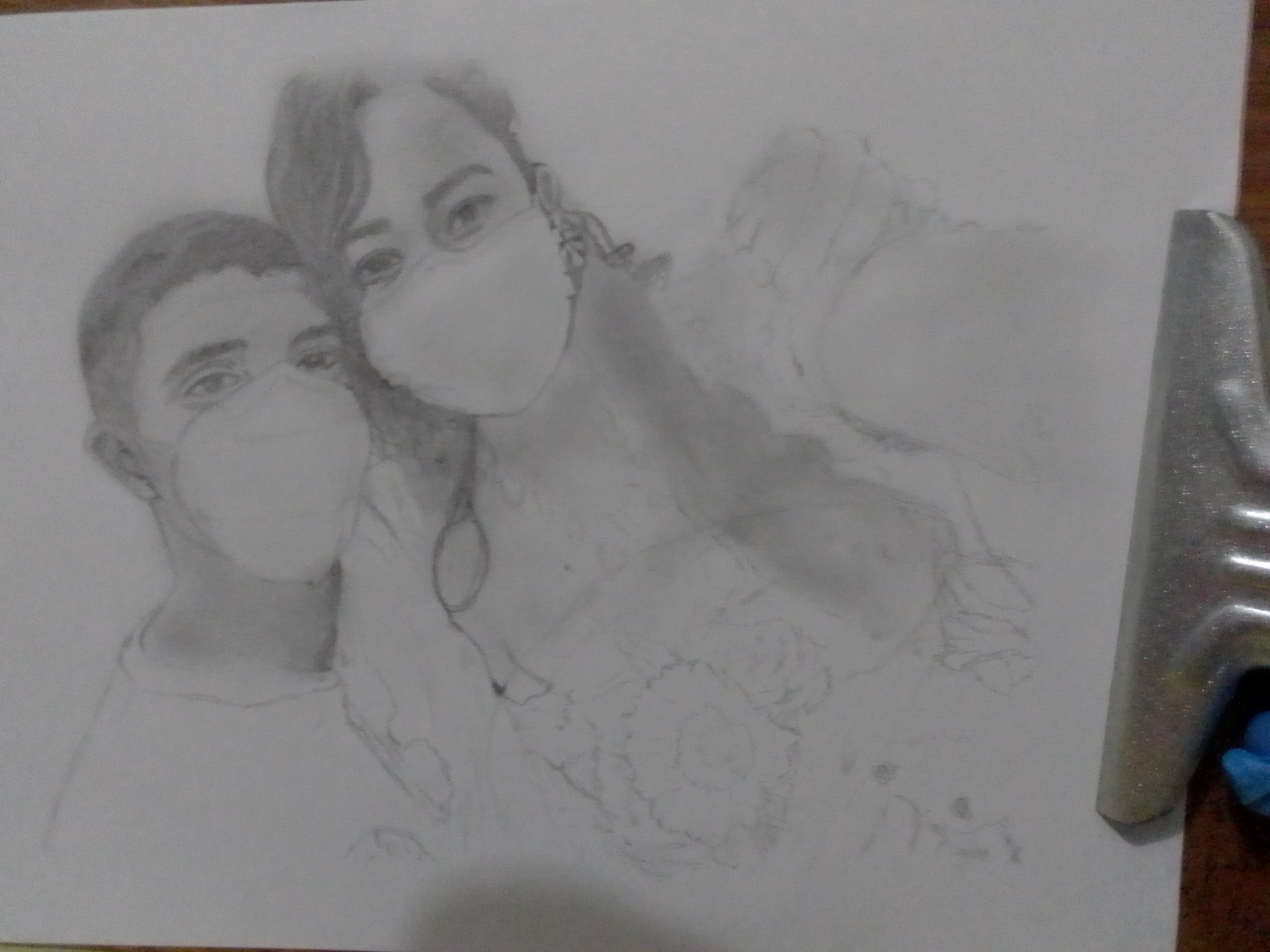 sombreado de ambos rostros||shading of both faces
---
Me di una pequeña motivación, Salí con mi novia a comprar algunas cosas para dibujar, así ya teniendo las herramientas nuevas en la mano no iba a buscar excusas para no realizar el dibujo. Pase un rato en el área de arte viendo accesorios y comparando precios, como mi cuñada quería un retrato y mi fuerte es el grafito, entonces ya sabía específicamente las cosas que quería comprar. Desde Venezuela ya había traído mis lápices de diferentes escalas y otras herramientas, entonces solo compre minas 2B, un lápiz 9B, goma moldeable, lápiz blanco pitt pastel medio, difuminador y un block canson de 96 gramos A4.
I gave myself a little motivation, I went out with my girlfriend to buy some things to draw, so having the new tools in hand I would not look for excuses for not doing the drawing. I spent some time in the art area looking at accessories and comparing prices, as my sister-in-law wanted a portrait and my forte is graphite, then I knew specifically the things I wanted to buy. From Venezuela I had already brought my pencils of different scales and other tools, so I only bought 2B mines, a 9B pencil, a moldable eraser, a medium white pitt pastel pencil, a blender and a 96 grams A4 canson block.
---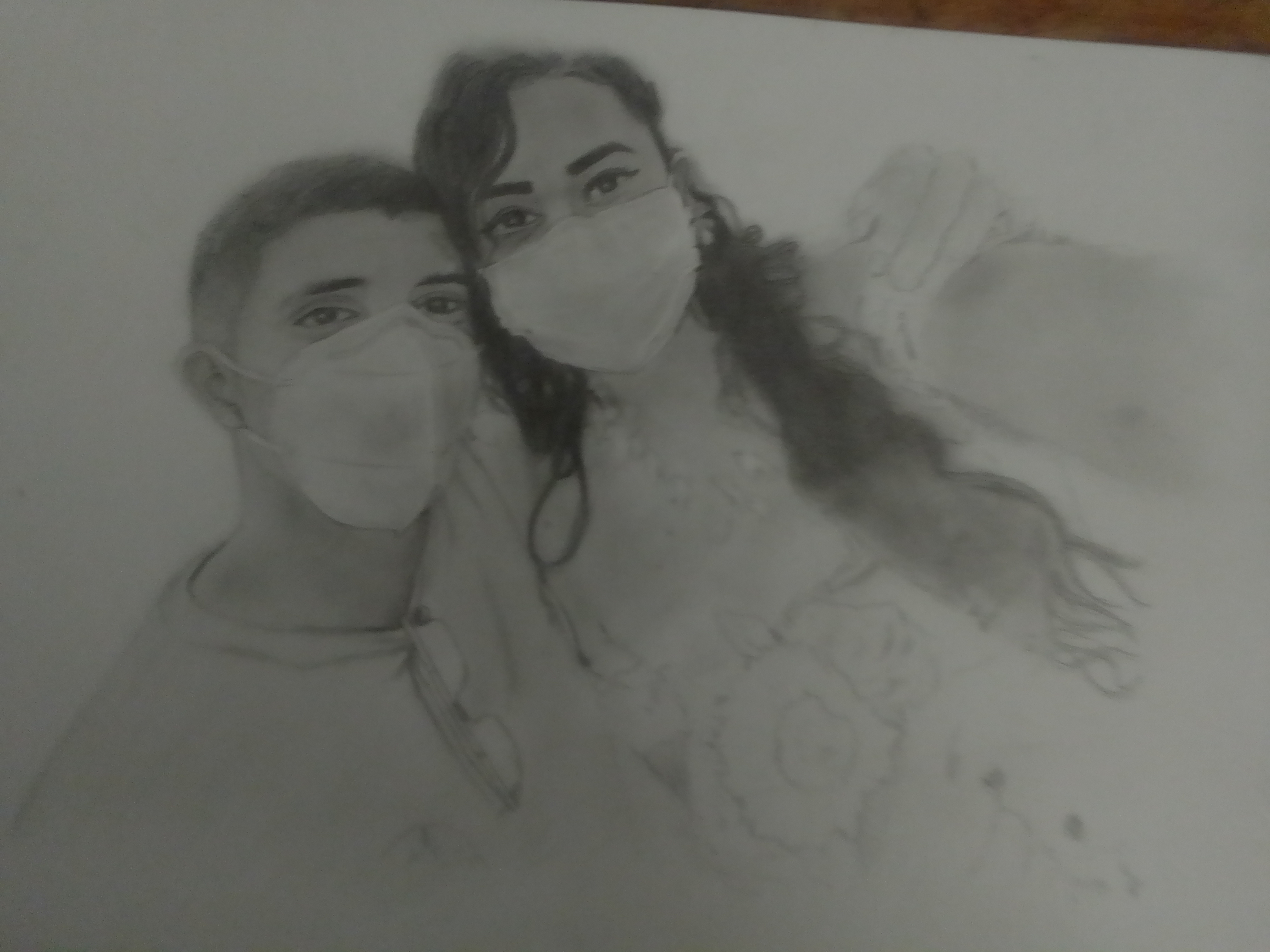 difuminado en diferentes areas||blurring in different areas
---
El block no termino de convencerme. Ya que era para bocetos, las ventajas: su superficie de grano suave permite un bonito y fácil difuminado, buen precio para la cantidad de hojas (40); la desventaja es que al ser de 96g/m2 el grosor es muy poco y la dureza de la hoja es débil. Ya la compra está realizada y aun me quedan 39 hojas, lo seguiré utilizando para mis grafitos hasta terminar y luego probare con otro gramaje o tal vez otra marca para comparar.
The block did not convince me. Since it was for sketches, the advantages: its smooth grain surface allows a nice and easy blurring, good price for the number of sheets (40); the disadvantage is that being 96g/m2 the thickness is very little and the hardness of the sheet is weak. The purchase is done and I still have 39 sheets left, I will continue to use it for my graphites until I finish and then I will try another weight or maybe another brand to compare.
---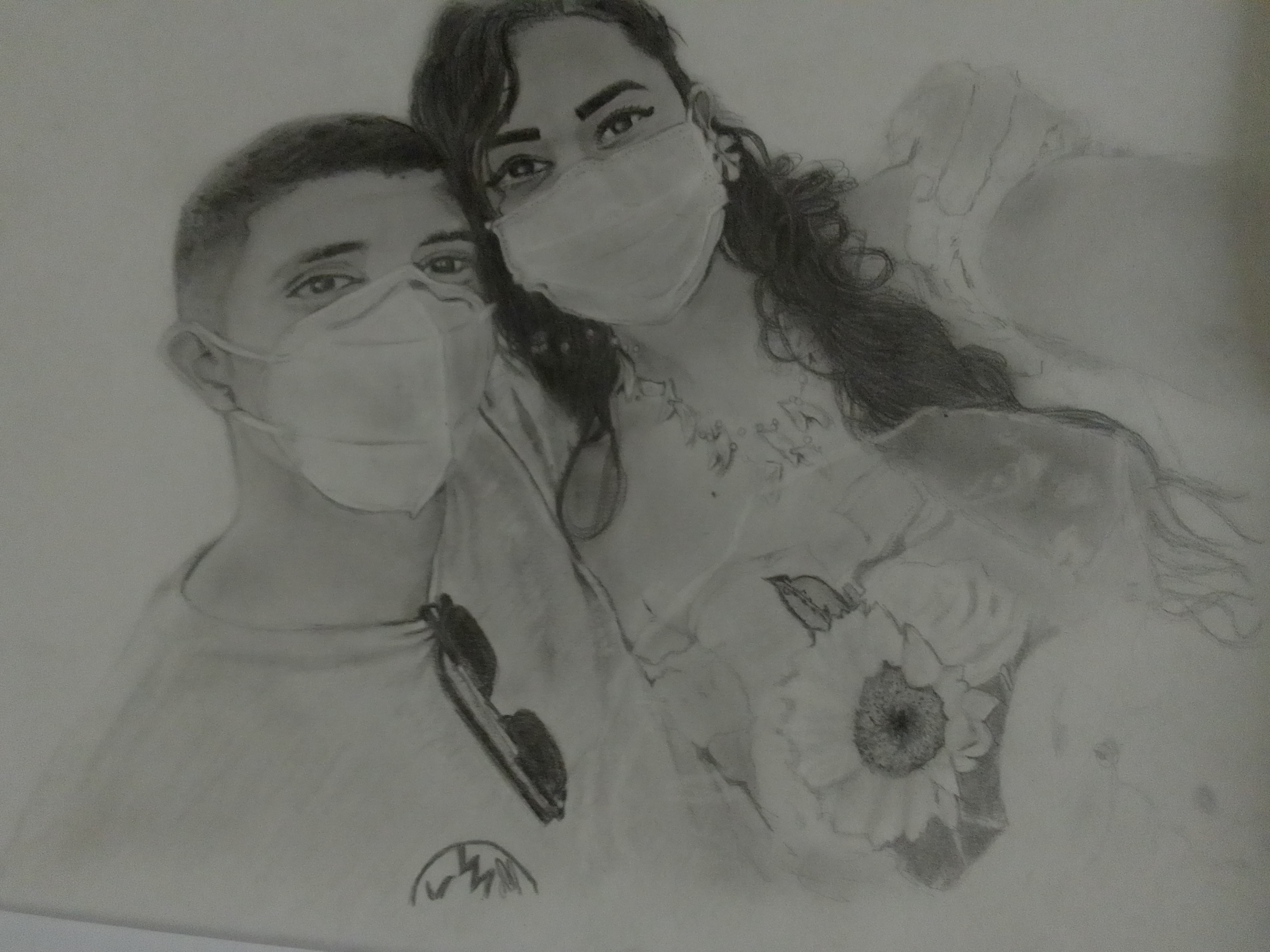 resaltado en áreas mas oscuras con lápiz 9B e inicio de sombreado de flores||highlighting in darker areas with 9B pencil and beginning of flower shading
---
Lo más importante es que desempolve mis lápices y volví a realizar un trabajo artístico, mientras realizaba el boceto recordaba todos los retratos que había hecho hace unos 4 años atrás, también note que la falta de practica me haca dudar de ciertos trazos, algo de dificultad para sombrear sin temer a arruinar el trabajo, que las luces y sombras de la ropa no me quedara con efectos de volumen y texturas que fácilmente lograba en aquel entonces. Por eso es que estoy convencido que les presentare muchos trabajo mas en grafito, porque necesito regresar a mi nivel, y llegar a mejorar mucho más, aprender nuevas técnicas, utilizar mis nuevas herramientas de trabajo.
The most important thing is that I dusted off my pencils and I returned to make an artistic work, while I was making the sketch I remembered all the portraits I had done about 4 years ago, I also noticed that the lack of practice made me doubt certain strokes, some difficulty to shade without fear of ruining the work, that the lights and shadows of the clothes were not left with volume effects and textures that I easily achieved at that time. That is why I am convinced that I will present you many more works in graphite, because I need to return to my level, and get to improve much more, learn new techniques, use my new working tools.
---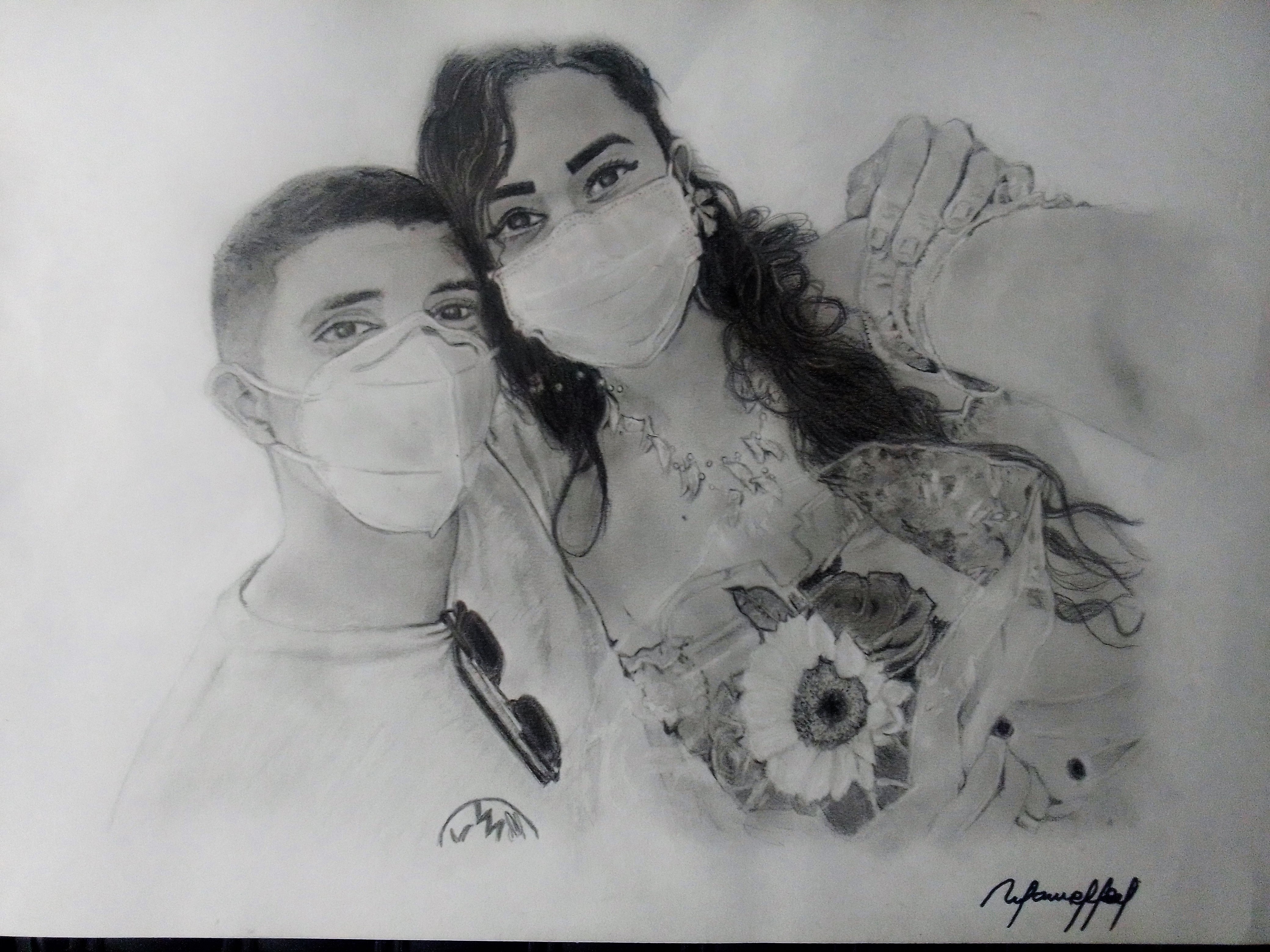 resultado final||final result
---
Me despido en esta ocasión pidiéndoles de corazón que me dejen las críticas en los comentarios, me ayudaría mucho saber dónde puedo mejorar y poder mostrar evolución en mis próximos trabajos
I would like to say goodbye and ask you to leave me your criticisms in the comments, it would help me a lot to know where I can improve and show evolution in my next works.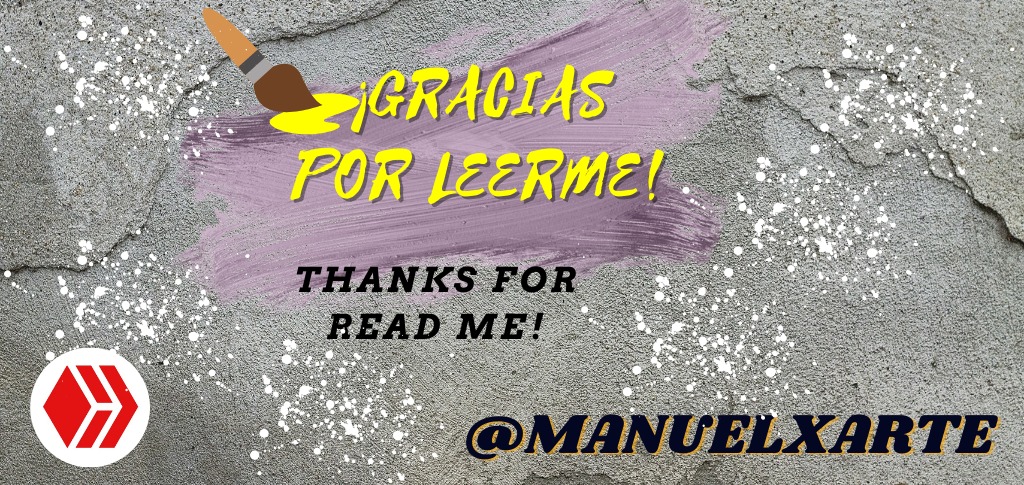 Para la traduccion al ingles utilice||Translated with
www.DeepL.com/Translator (free version)