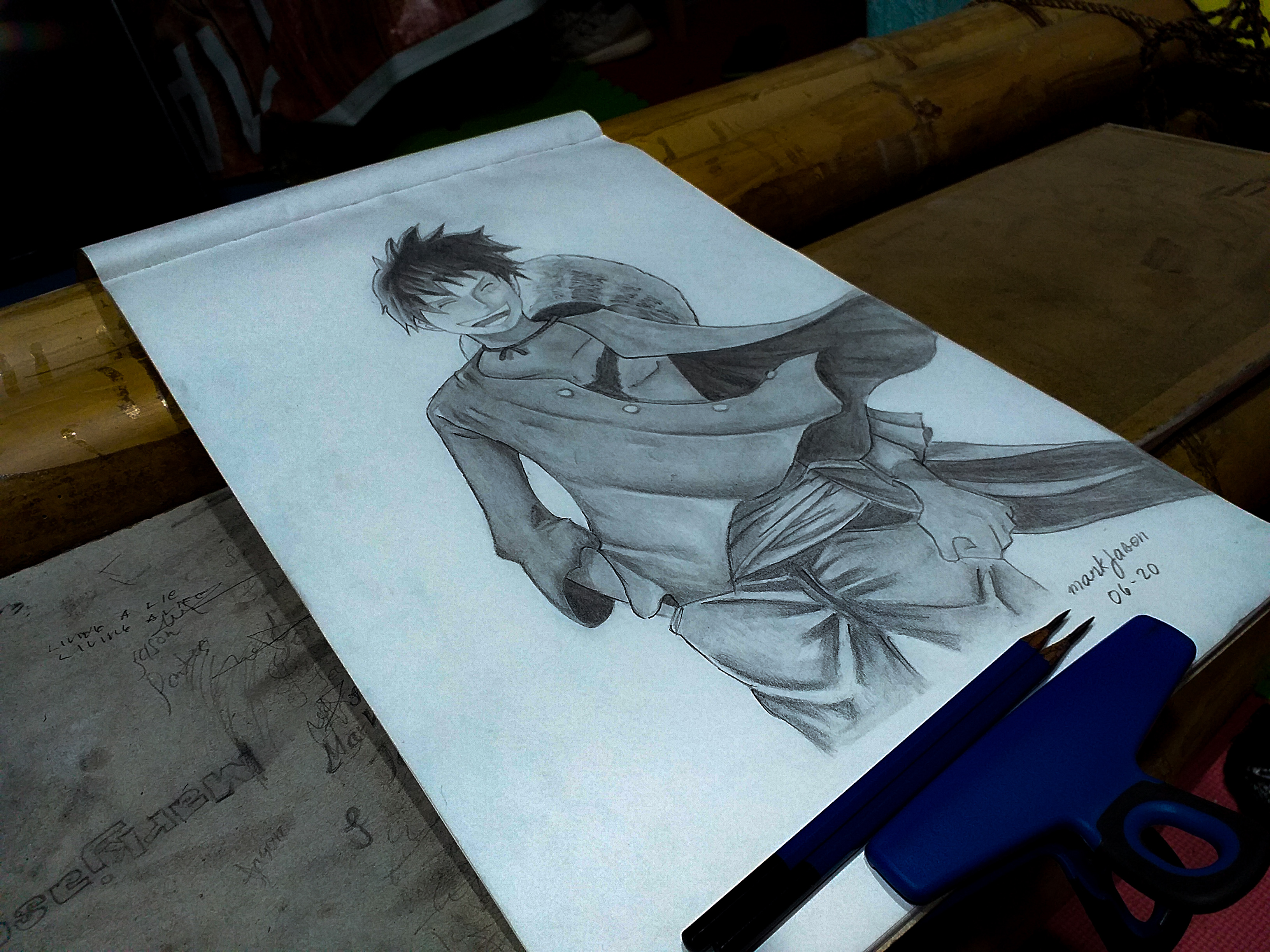 Hello everyone! I want to share to you the latest artwork I just completed today, this is a pencil sketch of a very popular anime character "Monkey D. Luffy from the anime "One Piece"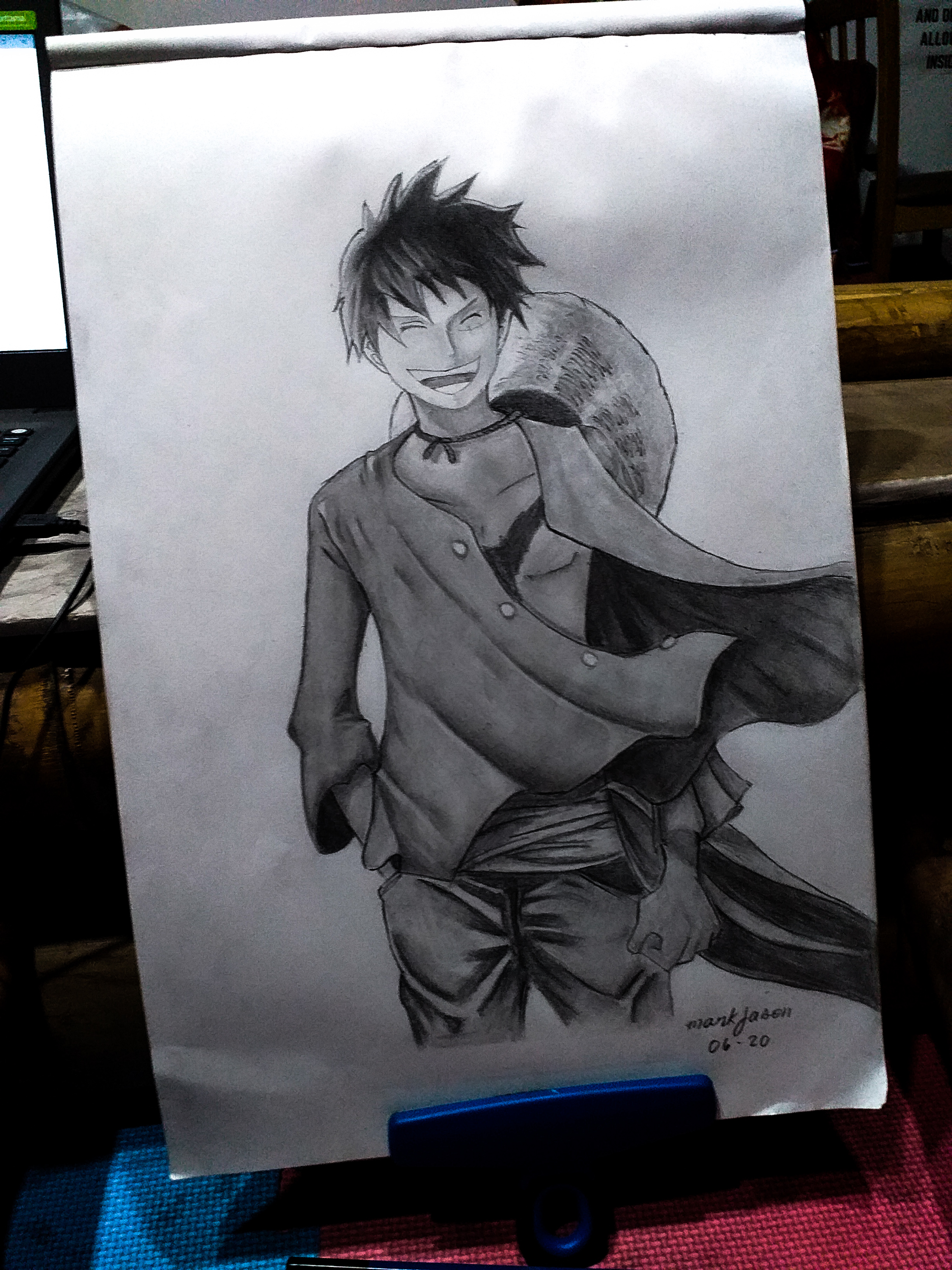 I'm sure many people here especially the anime lover like me knows many things about this character, that's why I think I don't need to tell you who or what kind of anime character is Monkey D. Luffy, so let's move on to the drawing process and materials that I used in this drawing Lol..
---
---
Materials:
Graphite pencils 2B, 4B and 8B

blending stump

pencil and rubber eraser

sketchpad 12×18
---
---
Drawing Process: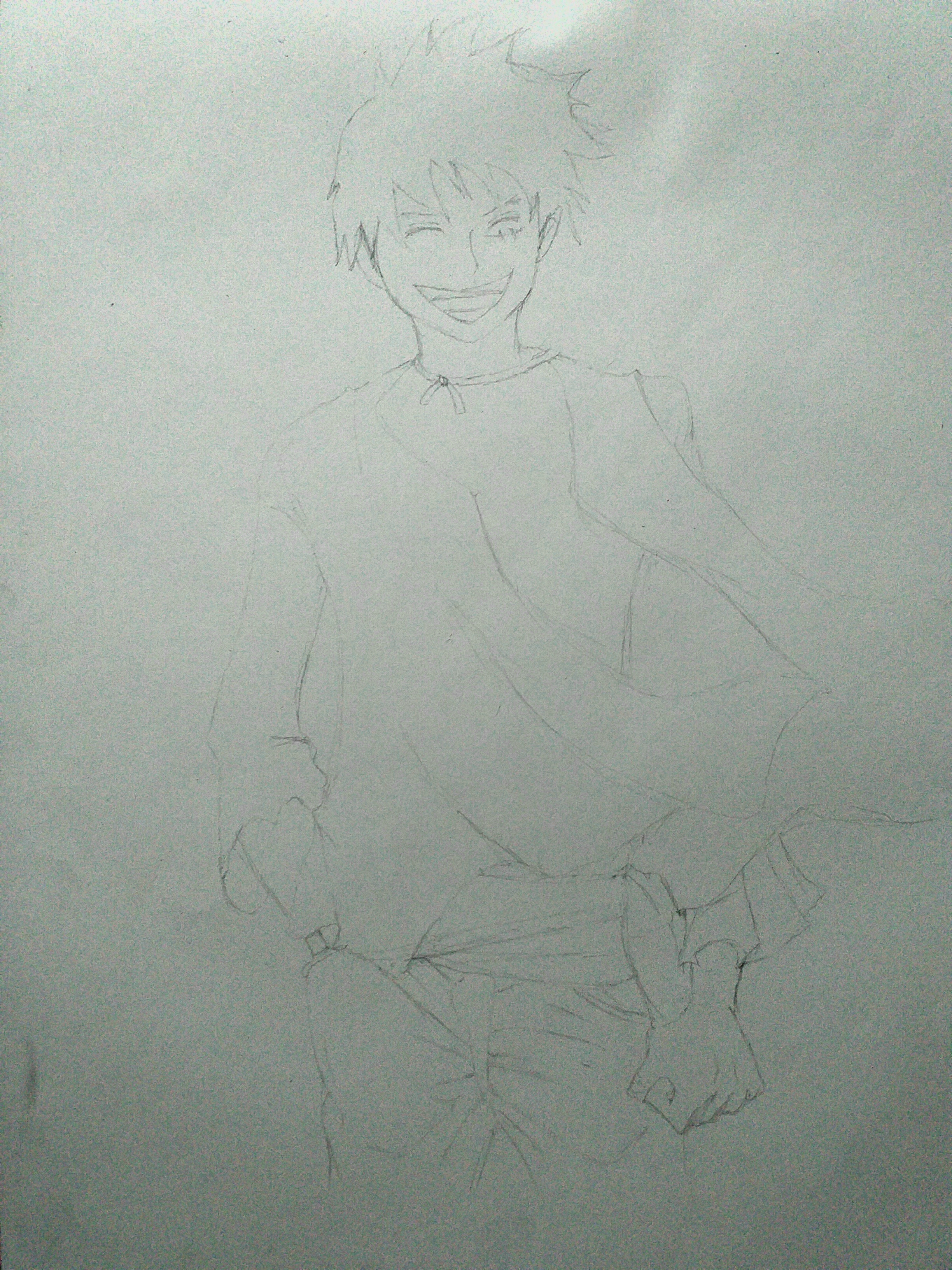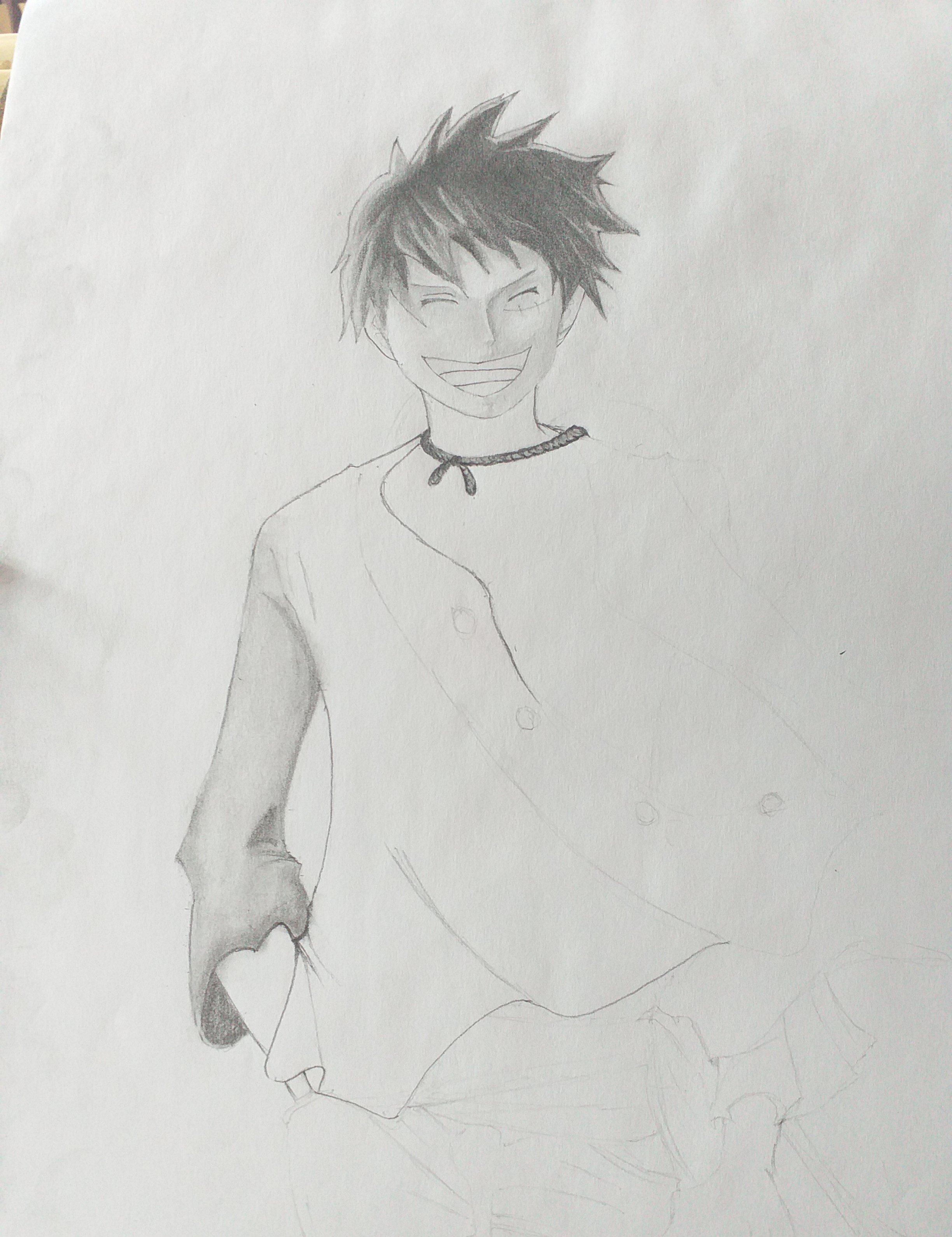 ---
As usual I started on sketching the outline of the character using 2B graphite pencil then after that I started on shading the upper part of the character.
---
---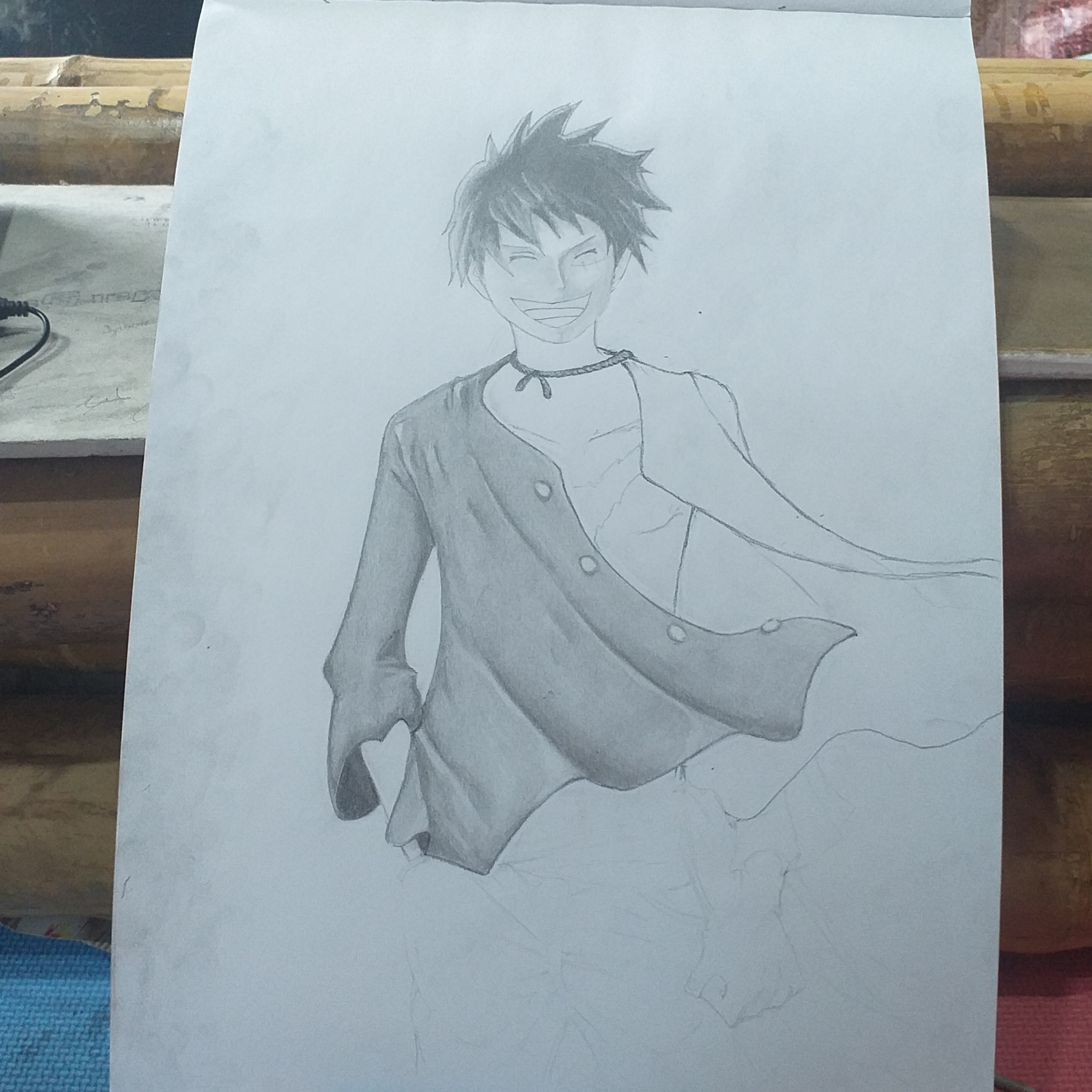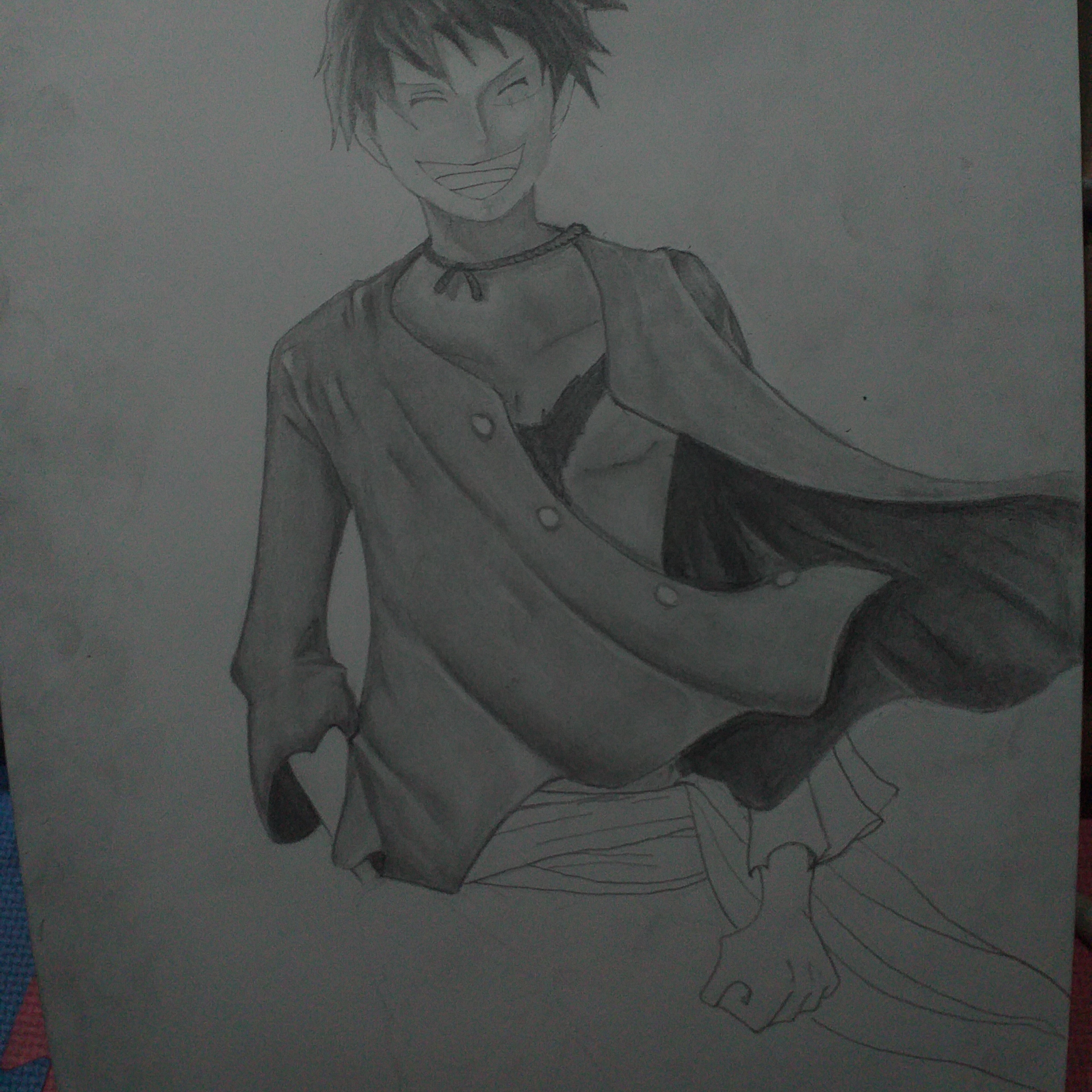 ---
Then I proceed on shading the body using 4B graphite pencil and 8B graphite pencil for the shadows and darker areas, I also use bending stump to create smooth blending effect.
---
---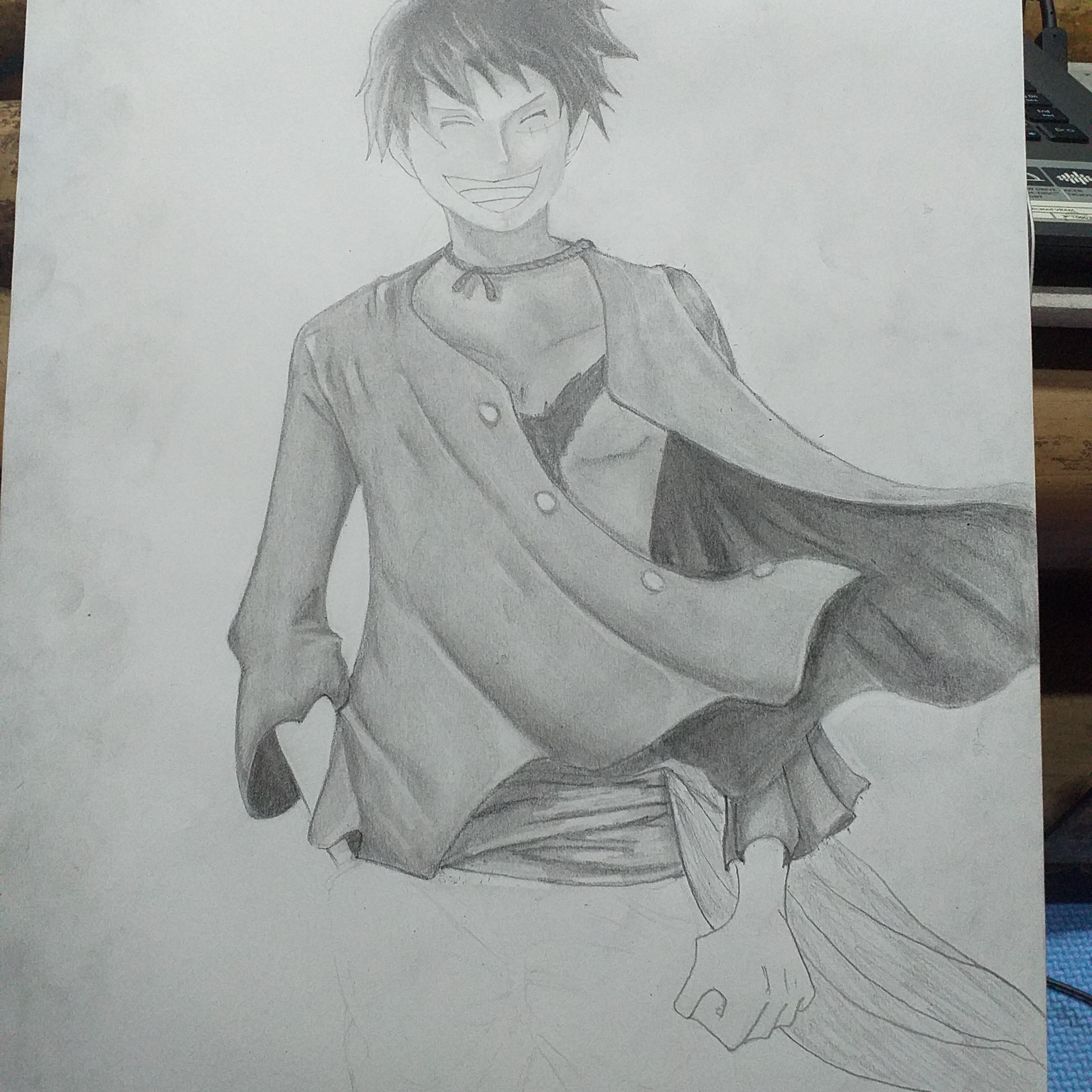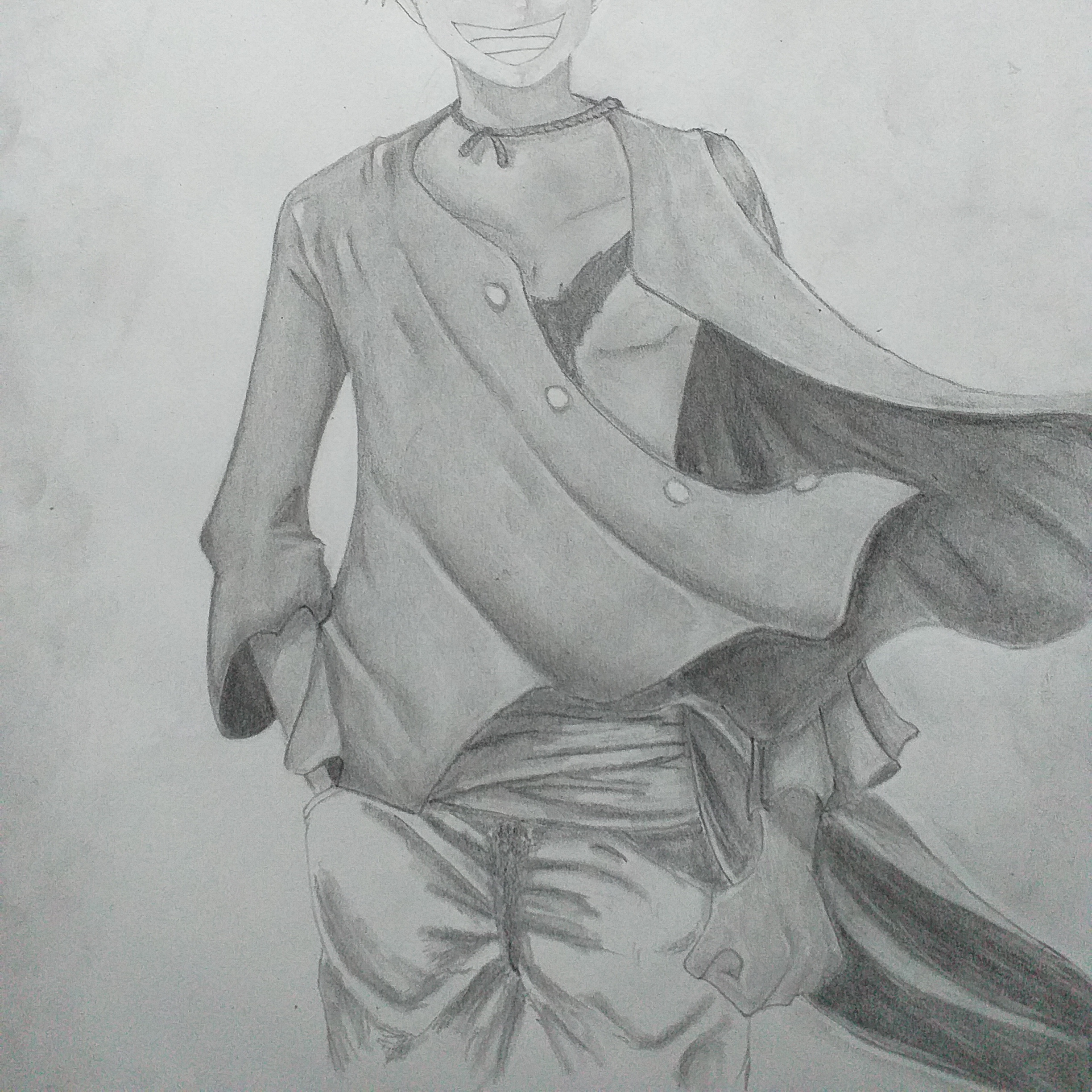 Then lastly for the final touch I add more details and shadows using 8B graphite pencil with blending stump for soft shaded and pencil eraser for creating highlights..
---
---

At last! after couple of hours I completed this drawing today, hope you like and you enjoy the process of this drawing.
That's all and thank you for dropping by...