Hello everyone! Greetings to you all.
Today, I present to you my new artwork for the daily drawing challenge day 20 with the theme "Wizard."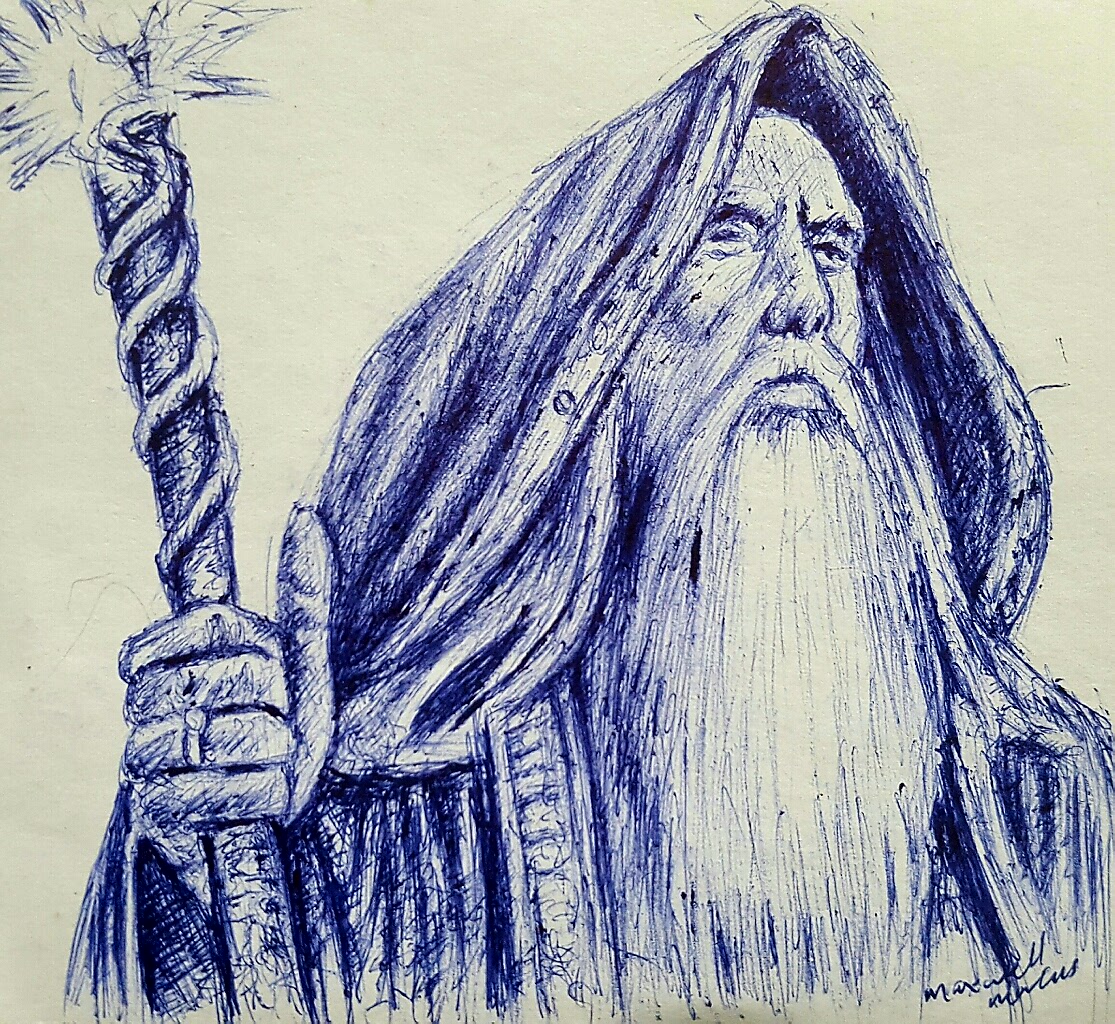 Wizards are men believed to have magical powers which they derived from supernatural/occult sources. It always look pretty cool and seems traditional for them to hold their staffs which contain overflowing powers.
Here, I drew a wizard holding his staff with his right hand and looking up. He must be thinking about another magic to spell.
Reference photo source
The work was done with a blue ballpoint pen on a cardboard paper. I used cross hatching technique to create this piece.
Here are my steps: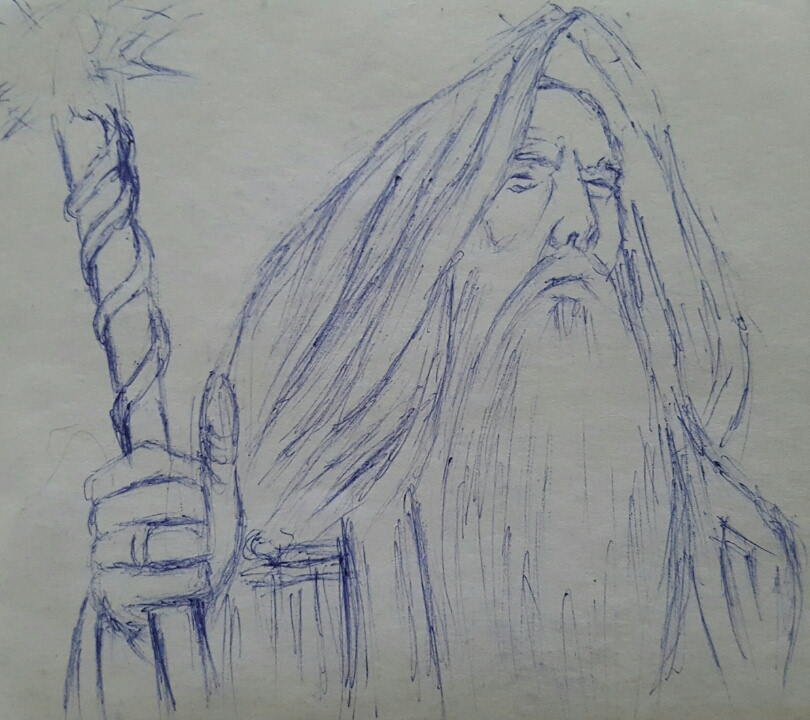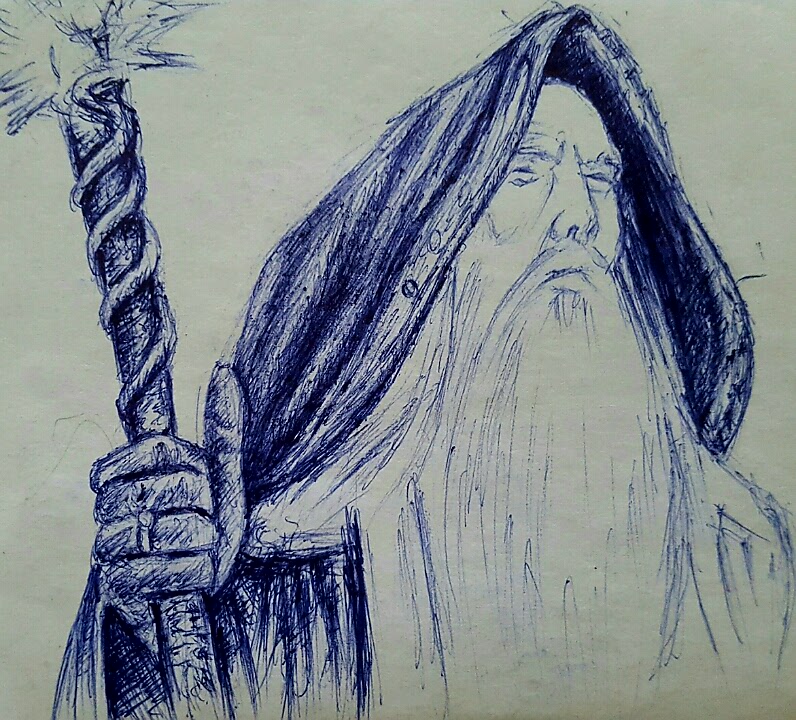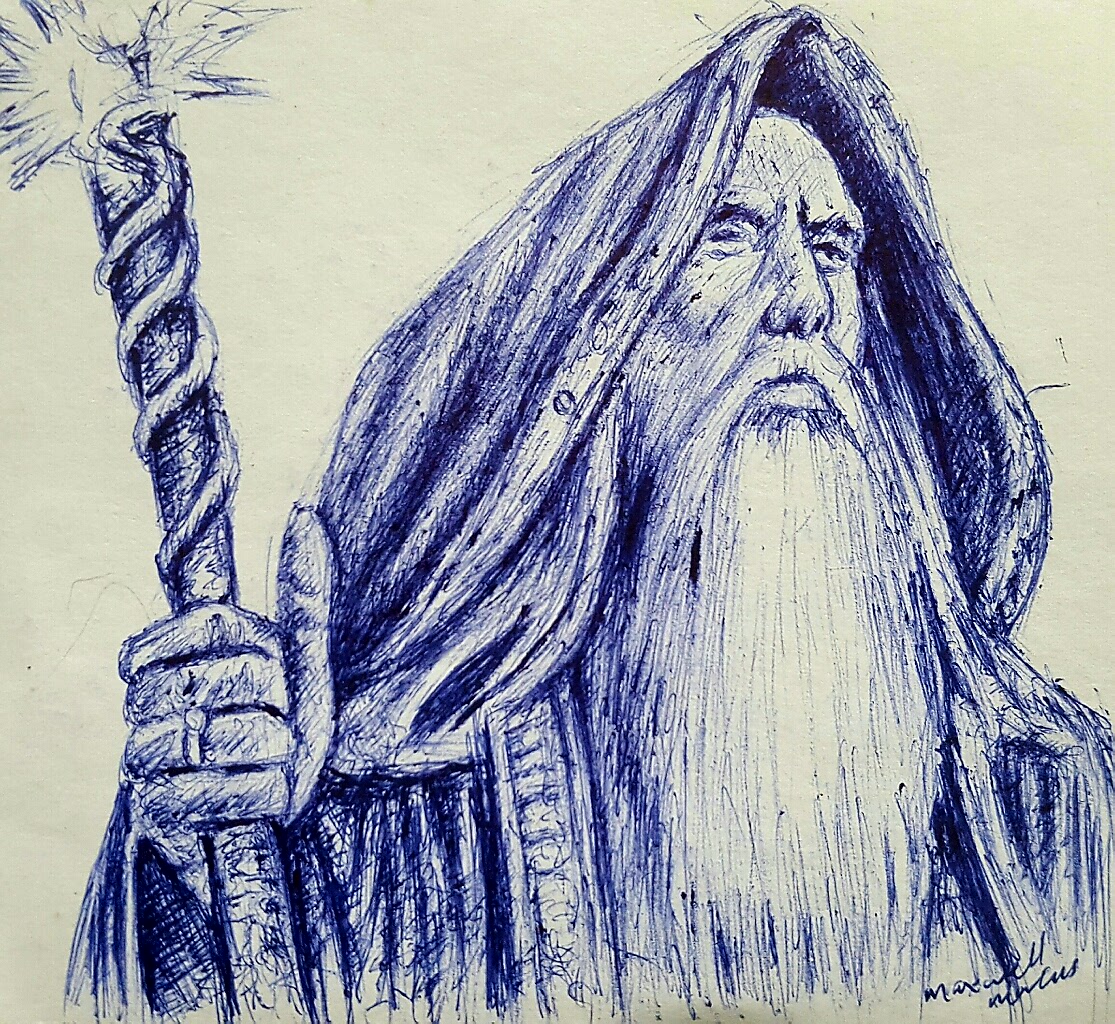 #DDC is a 30-day drawing challenge that was brought up to enable us enhance our creativity, have daily goals, improve our engagement and get to link up with our fellow artist.
If you are an artist and you want to strengthen your skills, do well to join our dailydrawingchallenge challenge. The prompt has been made so that one wouldn't find it difficult to think of what to draw. You can join us any day that suits you.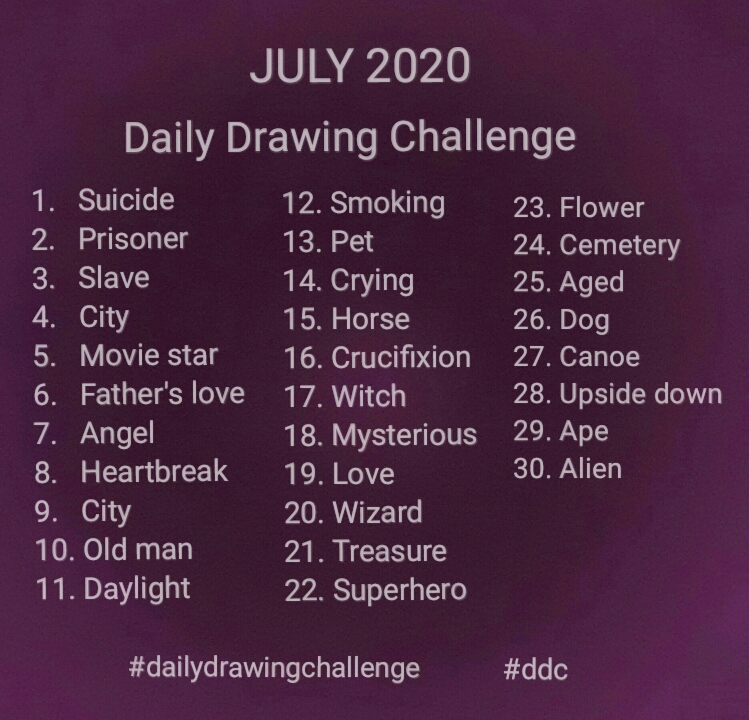 prompt for the challenge
The Simple Rules
Use the tag #dailydrawingchallenge.
Post on any community of your choice.
You could follow the prompt or sketch your heart out daily.
Use any medium of your choice.
Take time & ejoy your drawing; don't rush it.
Thank you.