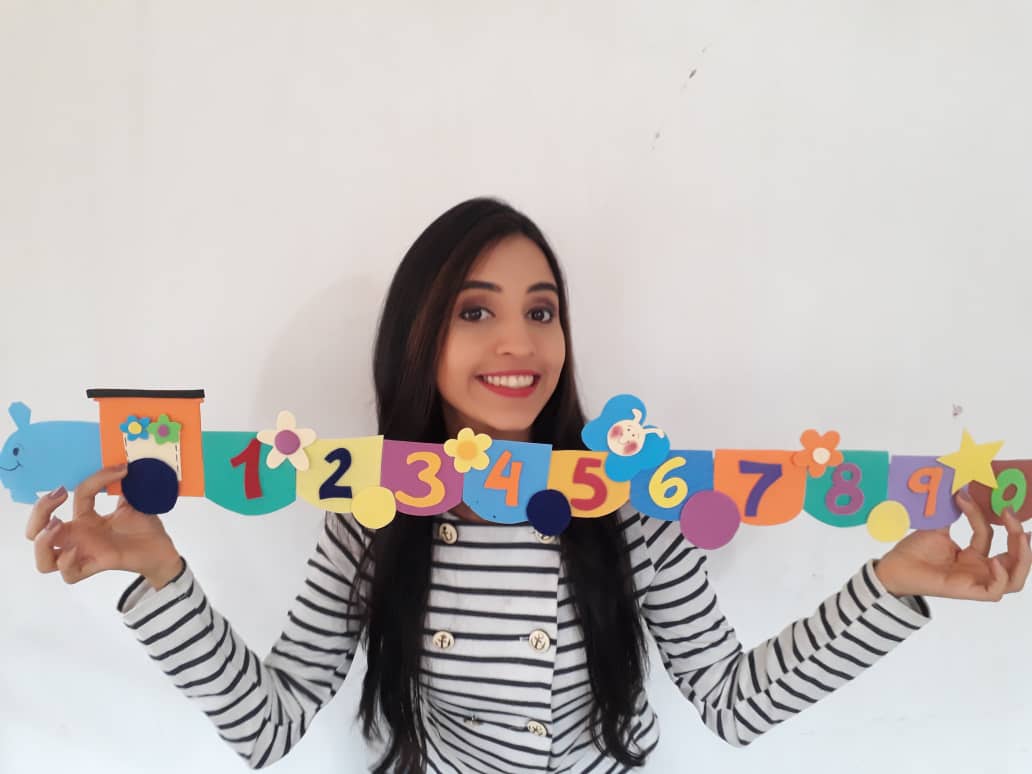 Español
Hola querida familia de HIVE 💋 El día de hoy les traigo un nuevo y divertido tutorial en donde les mostrare como realizar este hermoso tren de los números, perfecto para estimular la educación matemática de nuestros pequeños, además es muy útil a la hora decorar sus habitaciones, y, lo mejor de todo es que, está hecho de foami y otros materiales muy fáciles de conseguir. Esta es una idea muy económica para que para decorar nuestras paredes y que nuestros pequeños puedan aprenderse los números viendo este tren a cada rato. Así que, los invito a disfrutar de este divertido momento, ideal y perfecto para el desarrollo de la creatividad tanto de niños como adultos. Además es una idea perfecta para pasar un rato agradable con nuestros pequeños en casa e incentivarlos, ya que, pueden ir, de a poco, desarrollando su ingenio y acercándose un poco más al trabajo artístico.
English
Hello, dear family HIVE 👄 Today I bring you a new and fun tutorial where I will show you how to make this beautiful train of numbers, perfect to stimulate the mathematical education of our little ones, it is also very useful when decorating their rooms, and, the best of everything is that it is made of foamy and other materials very easy to get. This is a very economical idea so that to decorate our walls and that our little ones can learn the numbers by watching this train from time to time. So, I invite you to enjoy this fun moment, ideal, and perfect for the development of creativity for both children and adults. It is also a perfect idea to spend a pleasant time with our little ones at home and encourage them, since they can go, little by little, developing their ingenuity and getting a little closer to artistic work.
---
¿Qué están esperando?

Gracias a esta técnica podemos crear este lindo y creativo material educativo sin gastar mucho dinero, además, es perfecto de darle un toque de alegría a las habitaciones de nuestros niños. Antes de comenzar no olvidemos lavarnos nuestras manos.
What are they waiting for?

Thanks to this technique we can create this cute and creative educational material without spending a lot of money, also, it is perfect to give a touch of joy to our children's rooms. Before we start, let's not forget to wash our hands.
---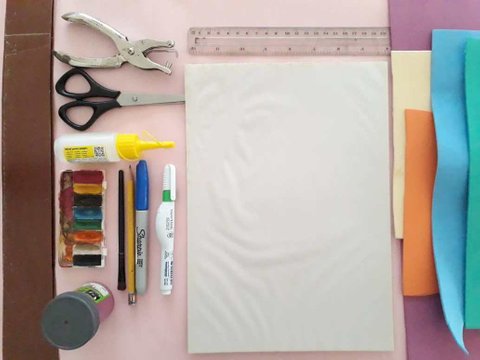 [Materiales | Materials]
Para hacer este hermoso tren necesitaremos:
Moldes.
Foami o goma eva.
Papel vegetal o calco.
Lamina de cartón.
Lápiz.
Tijera.
Regla.
Pegamento.
To make this beautiful train we will need:
Molds.
Foamy or eva foam.
Vegetable paper or tracing.
Cardboard sheet.
Pencil.
Scissors.
Rule.
Glue.
---
Procedimiento (paso a paso)
Process (step by step)
---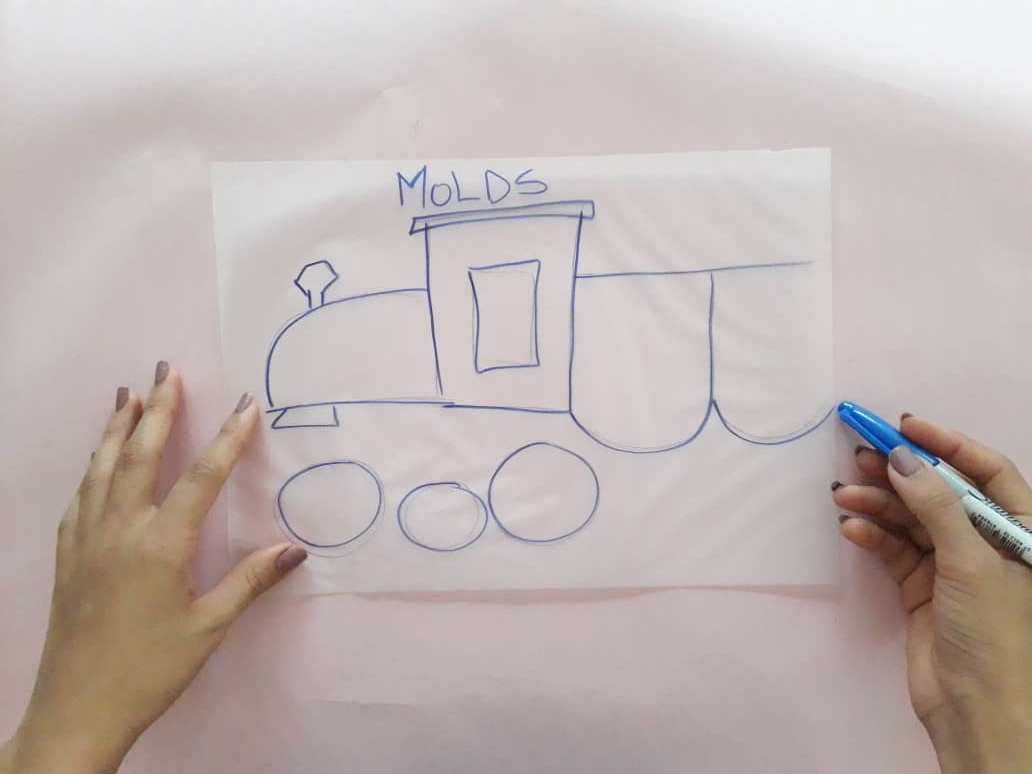 Primero, dibujamos la figura del tren y números en papel vegetal o de calco, o cualquier otro papel de dibujo que encontremos. Para este paso podemos utilizar un lápiz común de grafito o cualquier otro con el que se sientan más cómodos.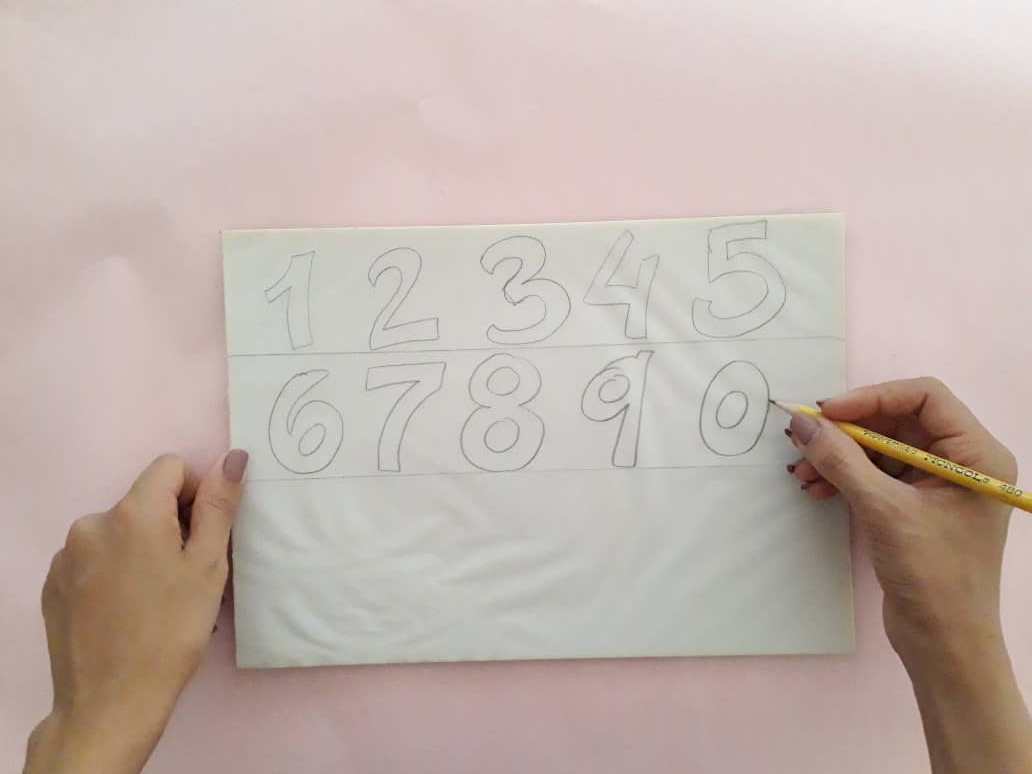 First, we draw the train figure and numbers on tracing paper or tracing paper, or any other drawing paper we find. For this step, we can use a common graphite pencil or any other with which they feel more comfortable.
---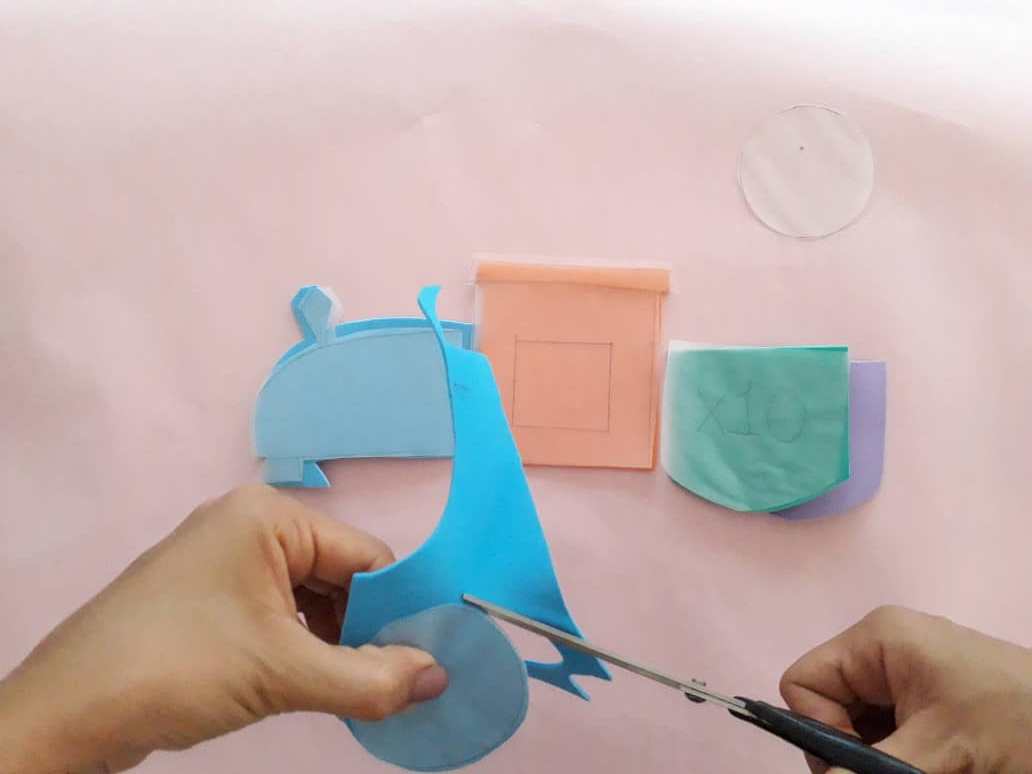 Ahora, recortamos los moldes obtenidos (tren y números) y los transferimos al foami. Debemos tener mucho cuidado para mantener las medidas intactas y evitar accidentes al utilizar la tijera.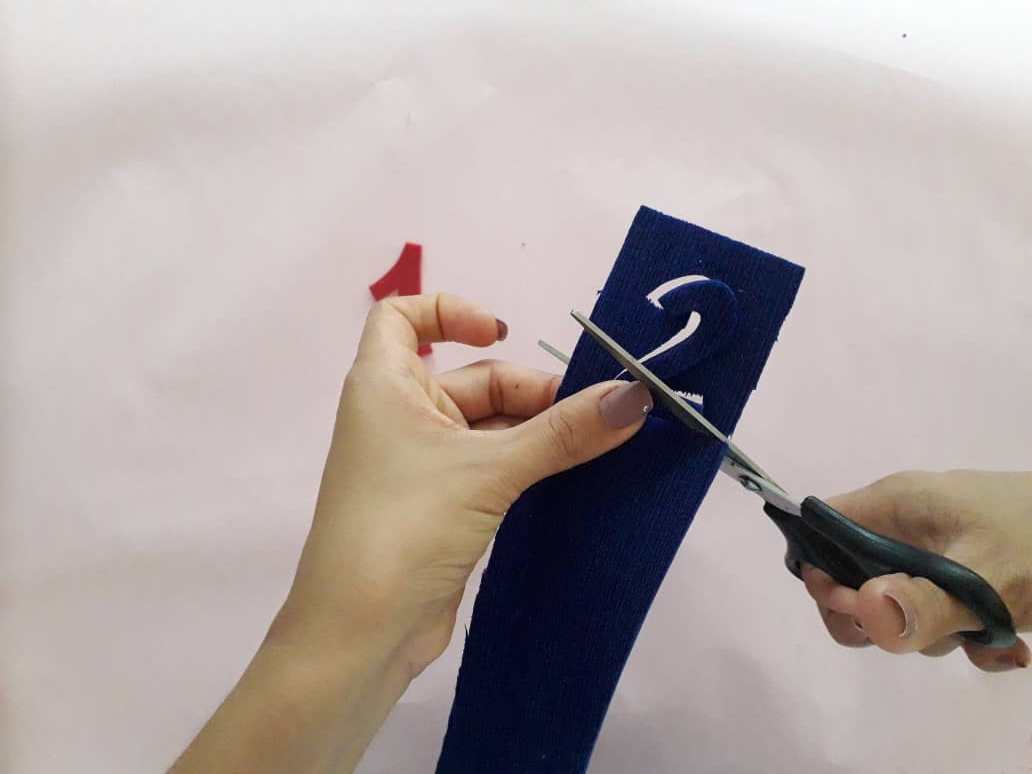 Now, we cut out the molds obtained (train and numbers) and transfer them to the foamy. We must be very careful to keep the measurements intact and avoid accidents when using scissors.
---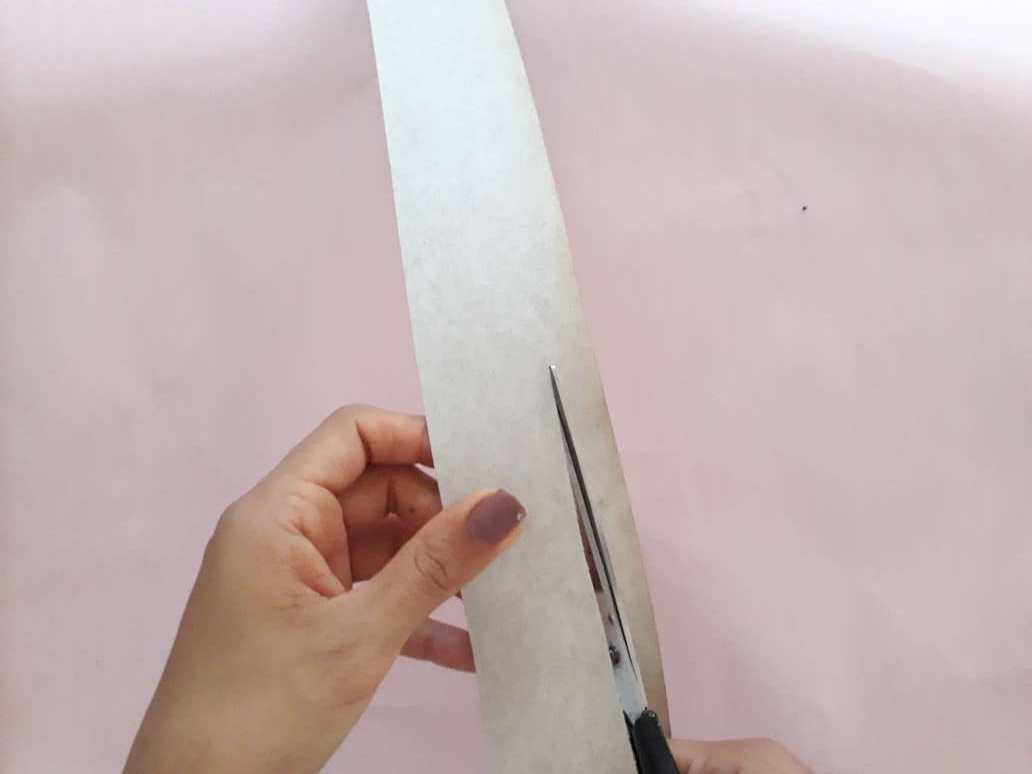 Con la ayuda de la tijera fabricamos un tira rectangular de cartón para que sea la base de nuestro tren y números. La medida de la tira debe ser la indicada para que entren el tren y los números.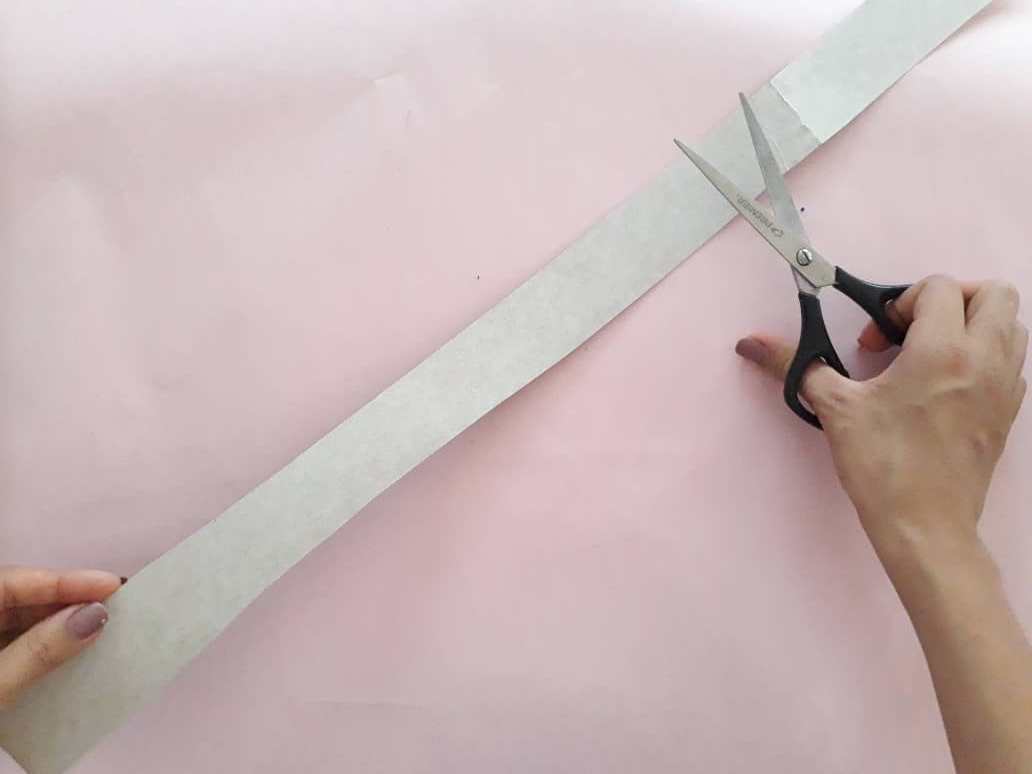 With the help of the scissors, we make a rectangular cardboard strip to be the base of our train and numbers. The measurement of the strip must be the one indicated for the train and the numbers to enter.
---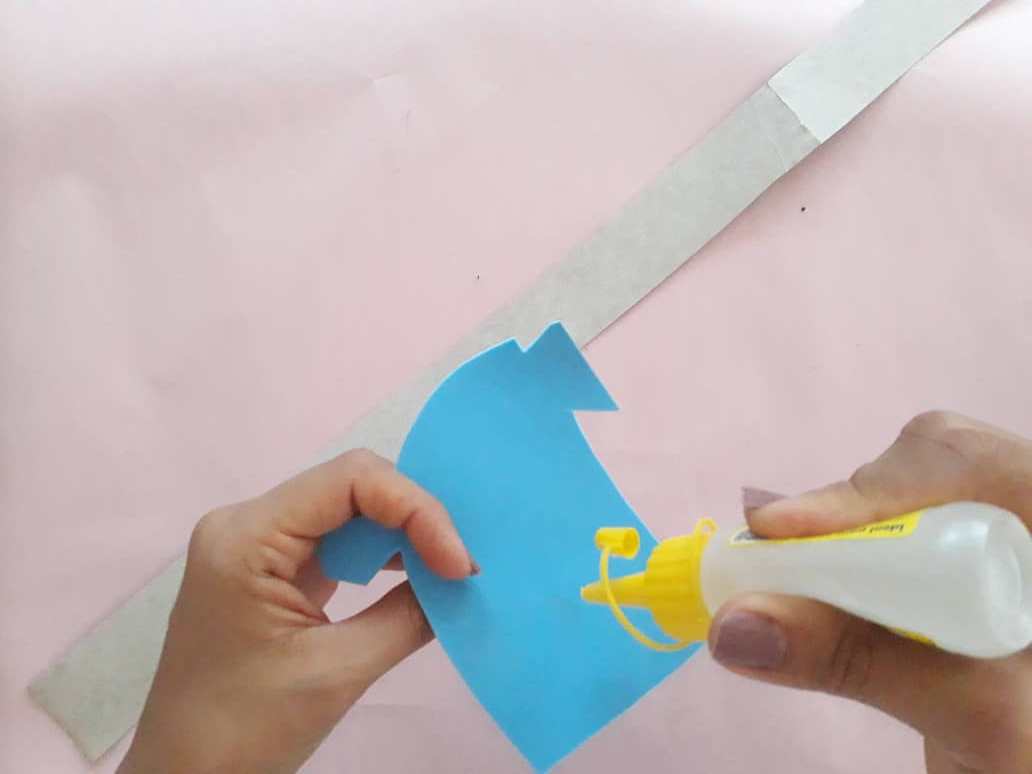 Luego pegamos el tren y sus vagones a la tira de cartón. La cantidad de vagones serán las necesarias para todos los números. Es decir en cada vagón estará un número reposando.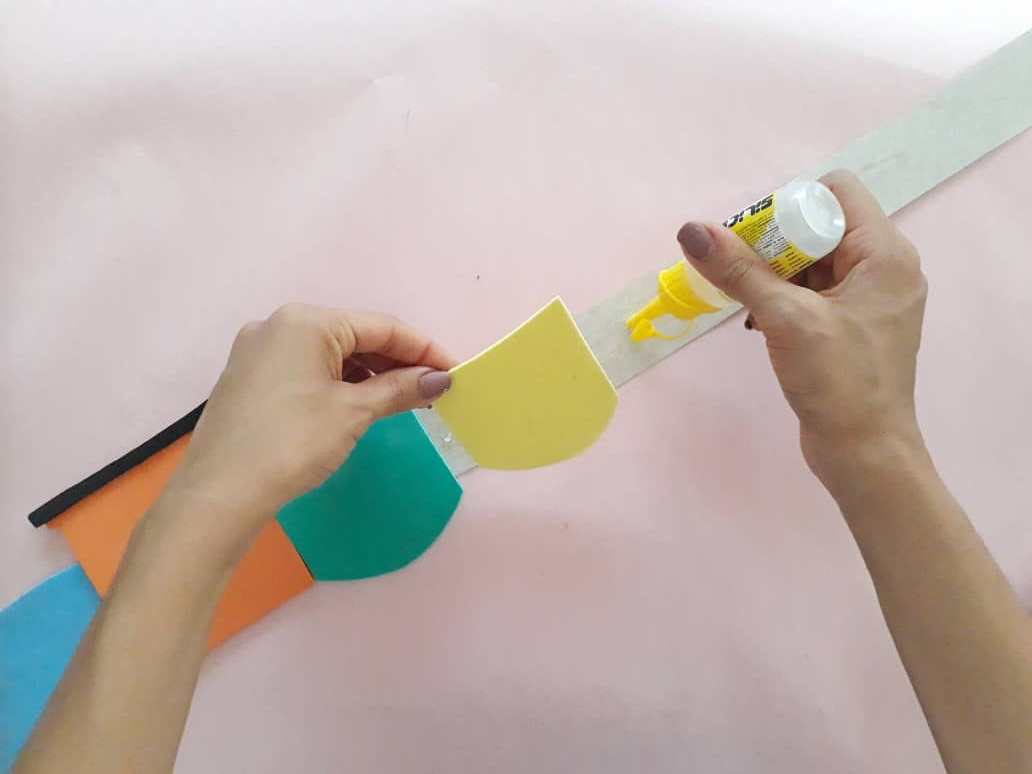 Then we glue the train and its wagons to the cardboard strip. The number of wagons will be necessary for all numbers. In other words, in each wagon, there will be a number resting.
---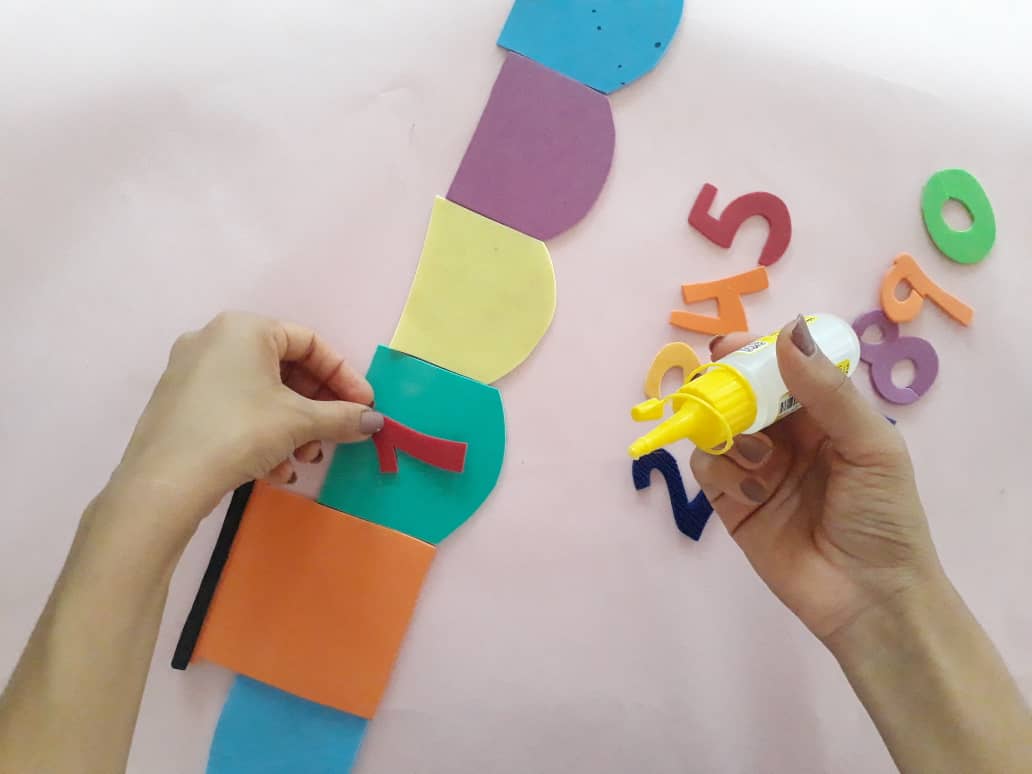 Ahora, pegamos los números en cada vagón en orden consecutiva, 1, 2, 3, 4, etc. Debemos hacer un poco de presión para asegurarnos que queden bien pegados.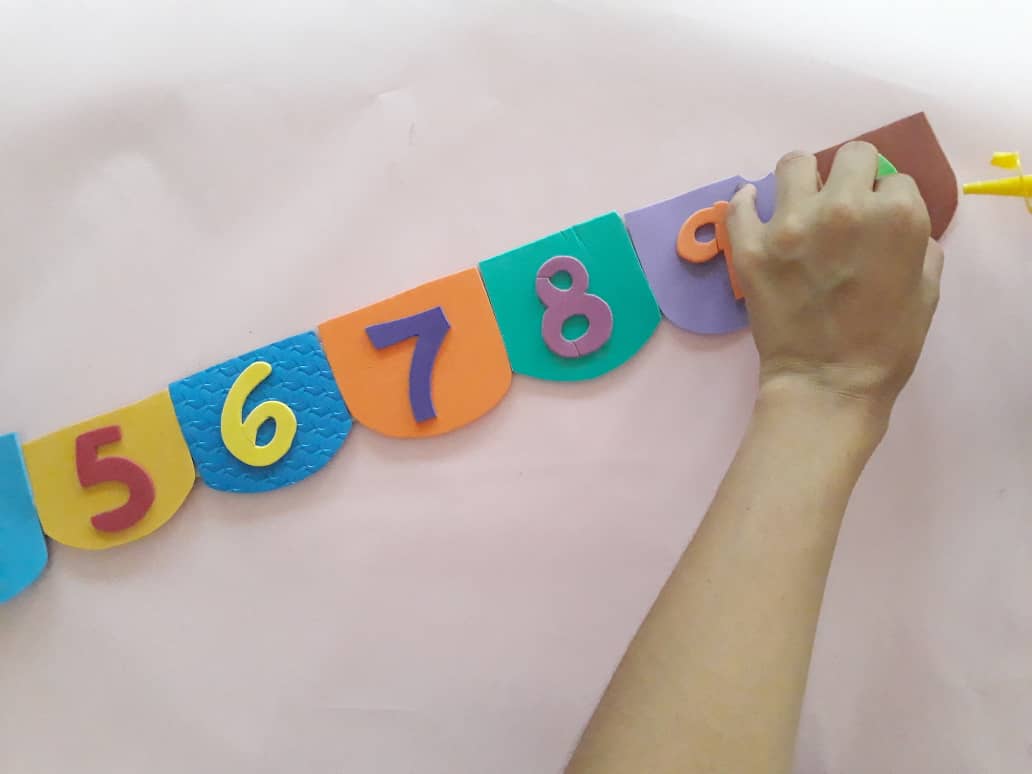 Now, we paste the numbers on each wagon in consecutive order, 1, 2, 3, 4, etc. We need to do a little bit of pressure to make sure they stick together.
---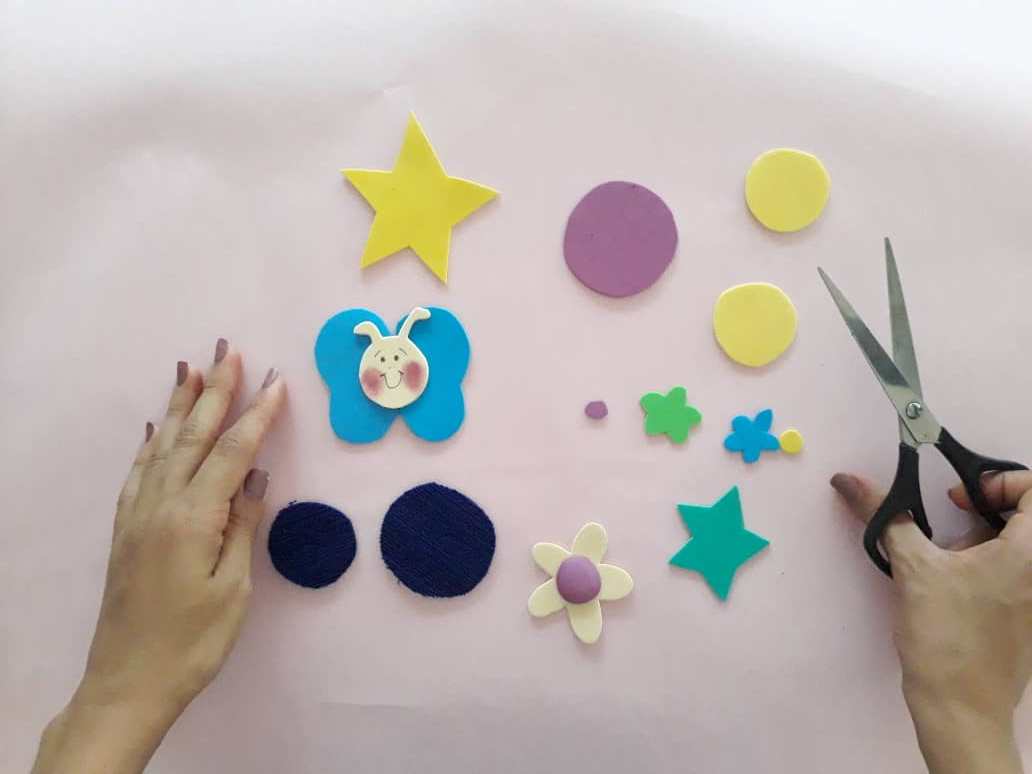 Finalmente, decoramos este bello tren dejando volar nuestra imaginación. En este caso yo opte por fabricar diferentes figuras en foami.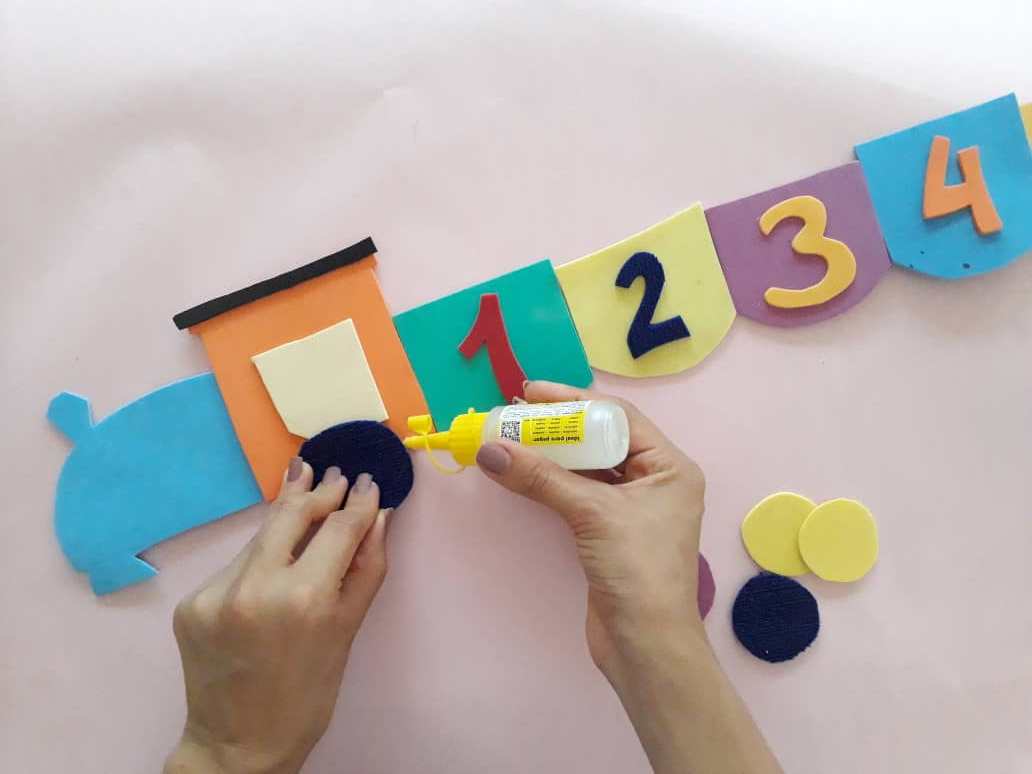 Finally, we decorate this beautiful train, letting our imagination run wild. In this case, I chose to make different figures in foamy.



Gracias una vez más por acompañarme en este divertidísimo paso a paso perfecto para el desarrollo de la creatividad tanto de niños como adultos, además, podemos darle un uso educativo o decorativo a este tren, o simplemente podemos obsequiarlo a cualquier niño o niña en un día especial. También pueden utilizar este tutorial como material de emprendimiento, y así, reproducir muchísimos trenes de números para generar un poco de ingreso extra. Recuerden que esta es una actividad maravillosa y perfecta para compartir con nuestros en estos tiempos de cuarentena que necesitamos distraer nuestra mente en algo divertido.
Thanks once again for joining me in this hilarious step by step perfect for the development of creativity for both children and adults, in addition, we can give an educational or decorative use to this train, or we can simply give it to any boy or girl in one-day special. They can also use this tutorial as entrepreneurship material, and thus, reproduce lots of number trains to generate a little extra income. Remember that this is a wonderful activity and perfect to share with us in these times of quarantine that we need to distract our minds into something fun.
---
Gracias por acompañarme y espero que lo hayan disfrutado. ❤️
Thanks for joining and I hope you enjoyed it.❤️
---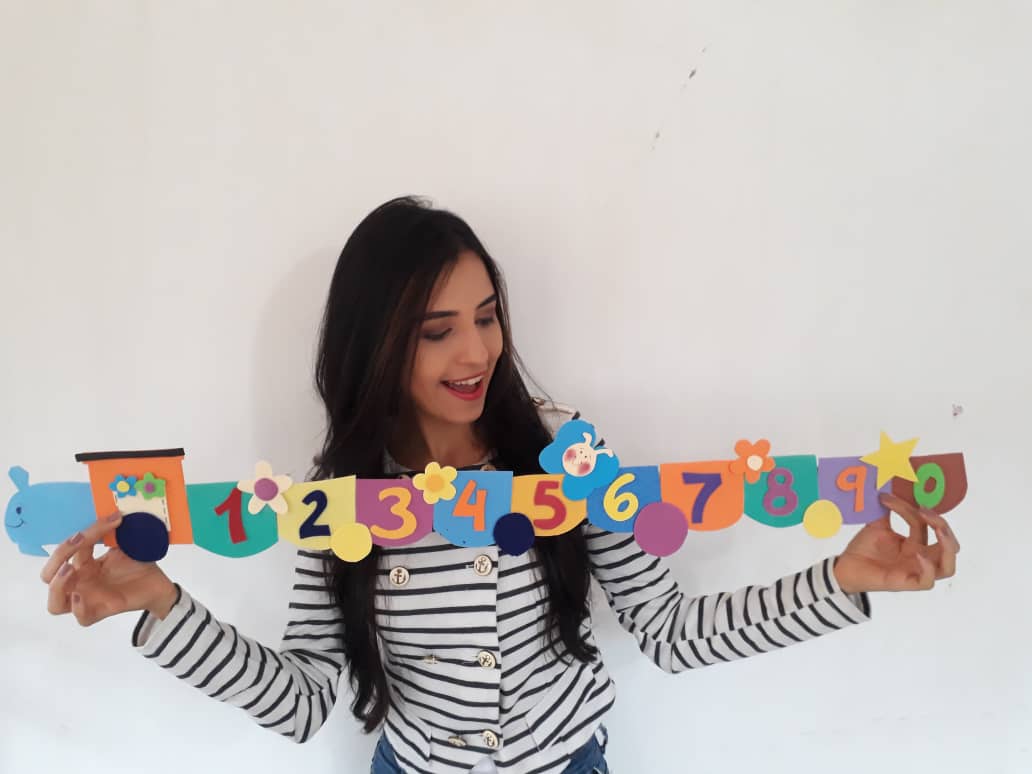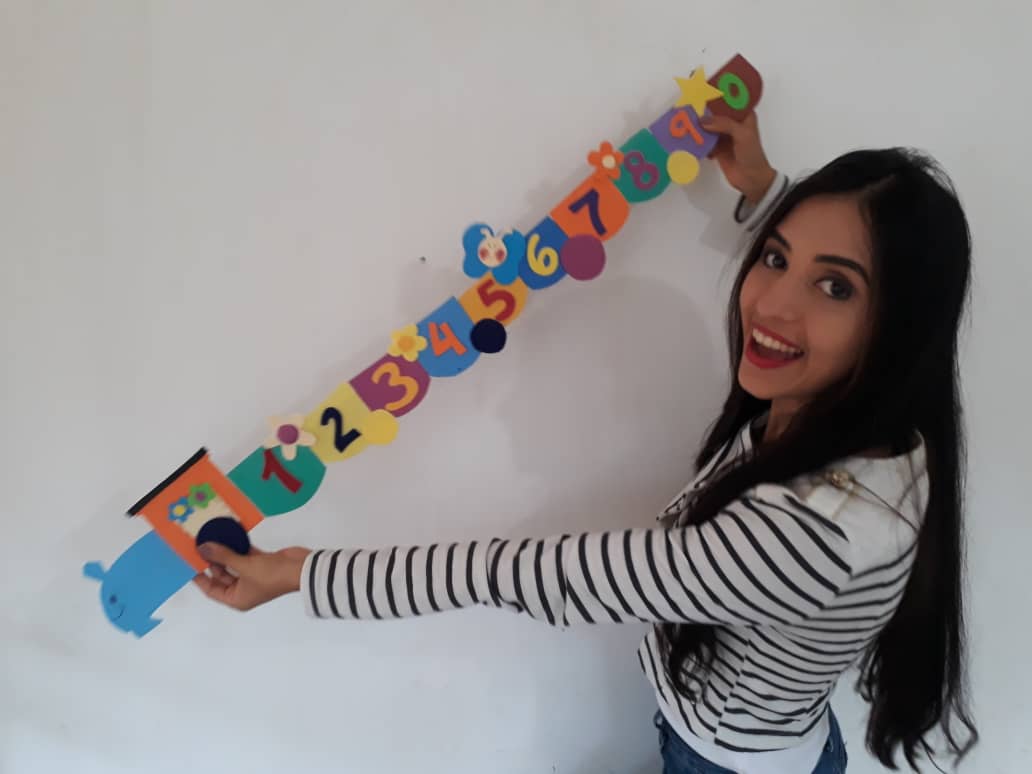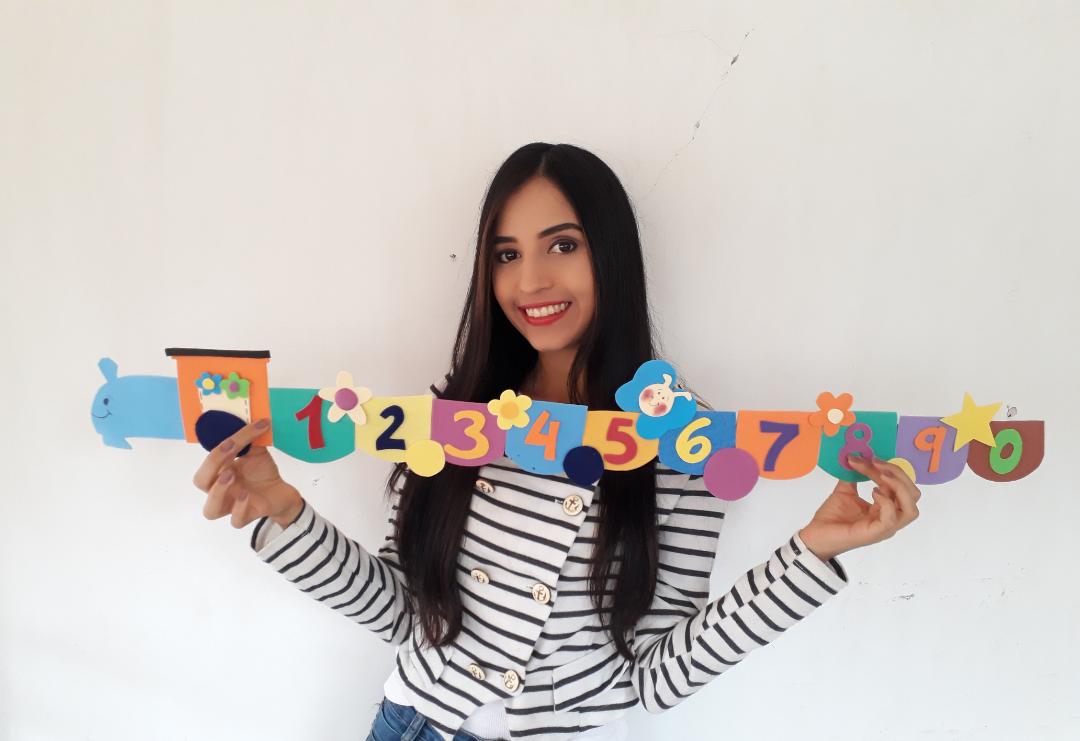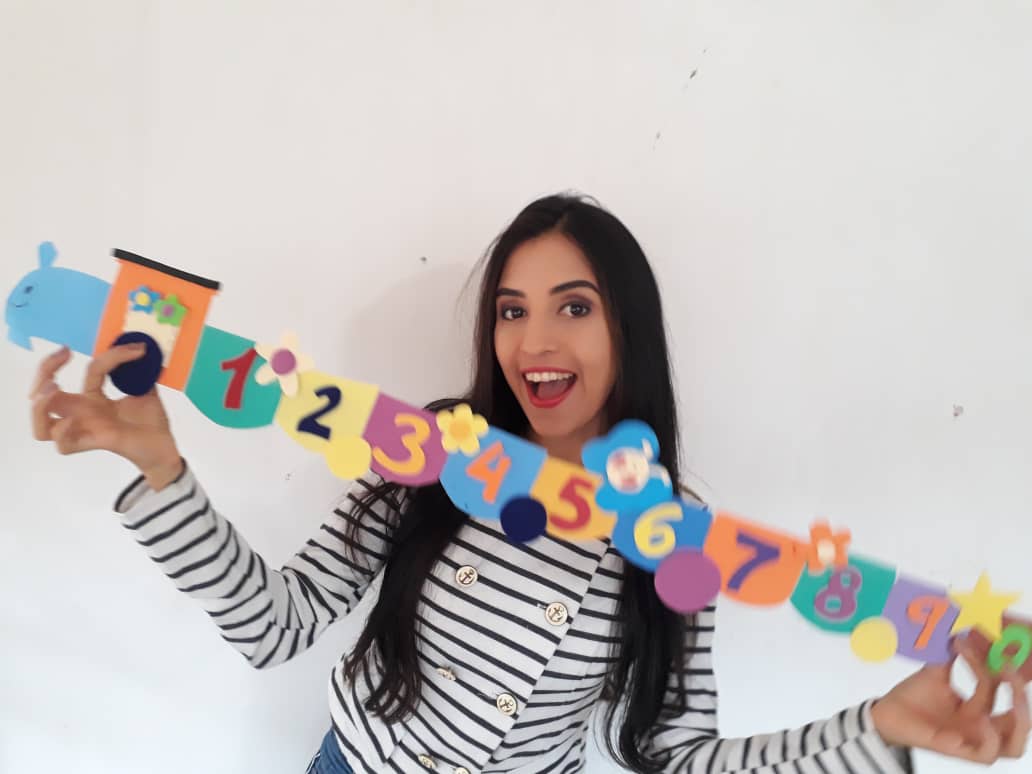 ---
---
---
---