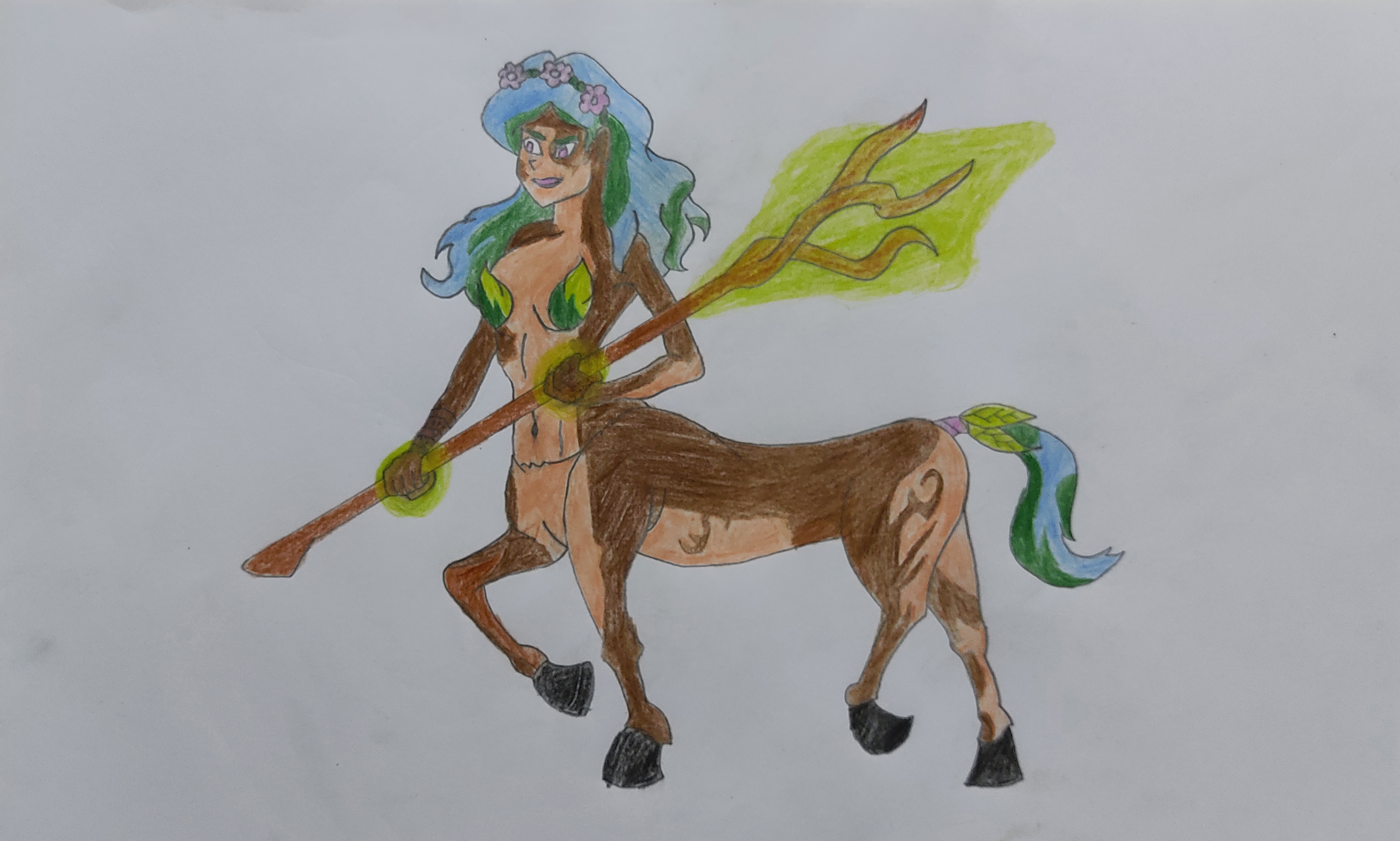 Here I presented you my drawing of "Centauri Mage".
I'm joining again another week of splinterlands art contest with this art post.
Splinterlands Art Contest! // Week 136.
First, I followed the official image from here and then I drew it and then I colored it with pencil color.
---
Process
I drew the entire sketch at first with a pencil where there's the half lady and half horse with a magical stick.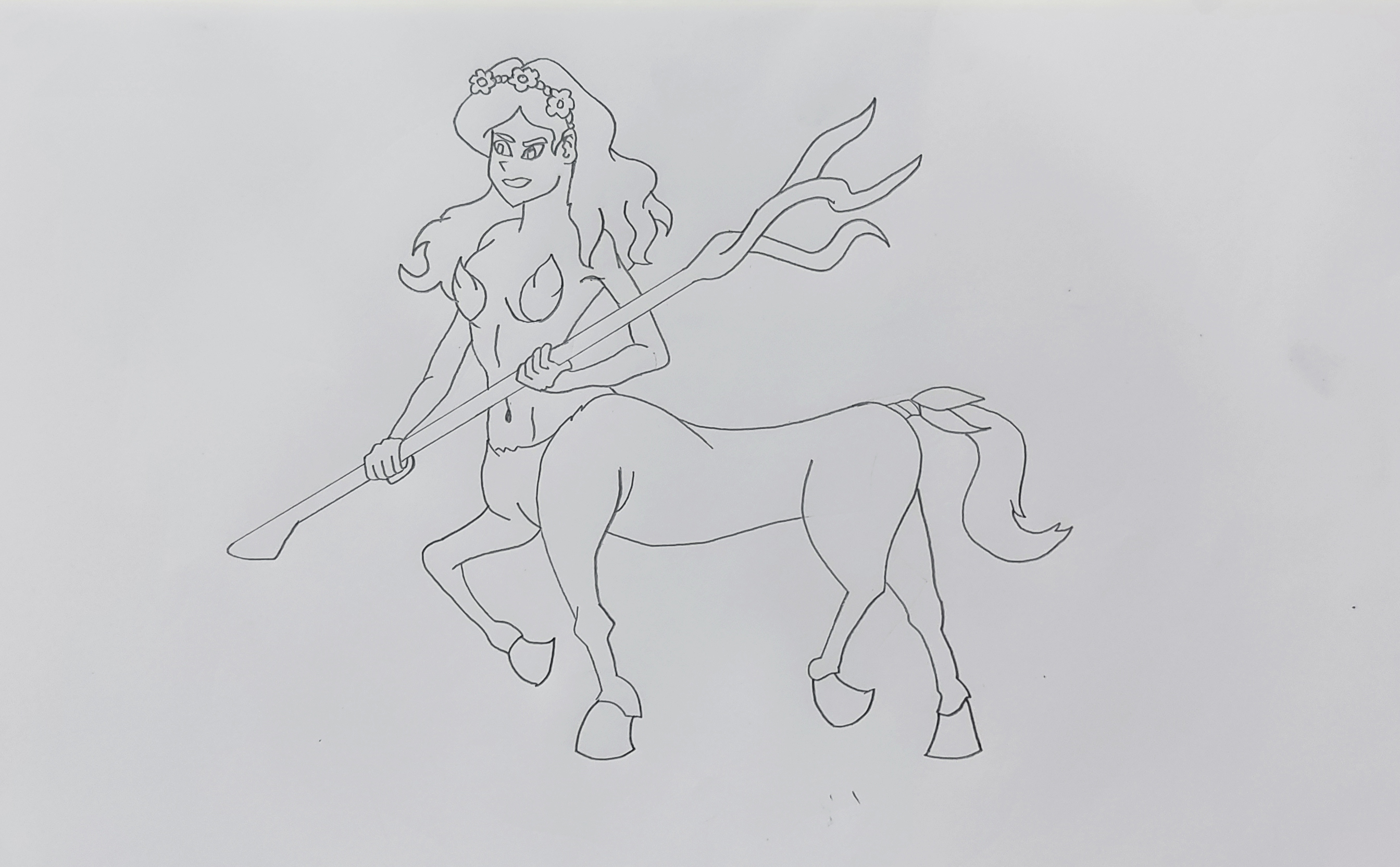 Then I started coloring it with my pencil color. I felt good drawing with the pencil color after a long time, it feels like back to the basics. At first I chose the colors and then I sharpened them with the sharpener. Then I used the orange color at first. I tried to finish the orange color at once. There I tried to leave the designs also that's in the original monster picture.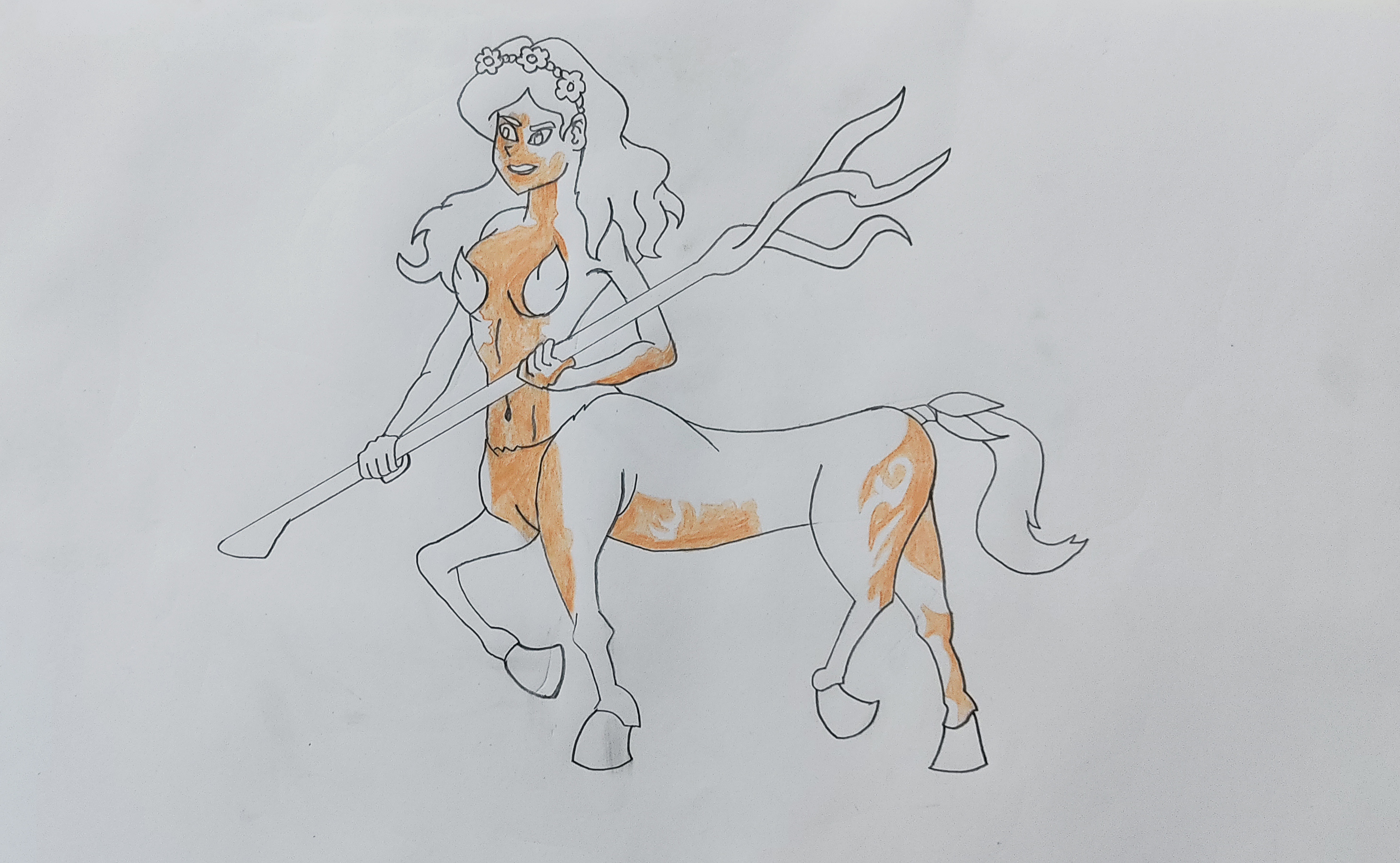 Then I used another color and almost finished coloring the body and the face part except the leave that was on the chest.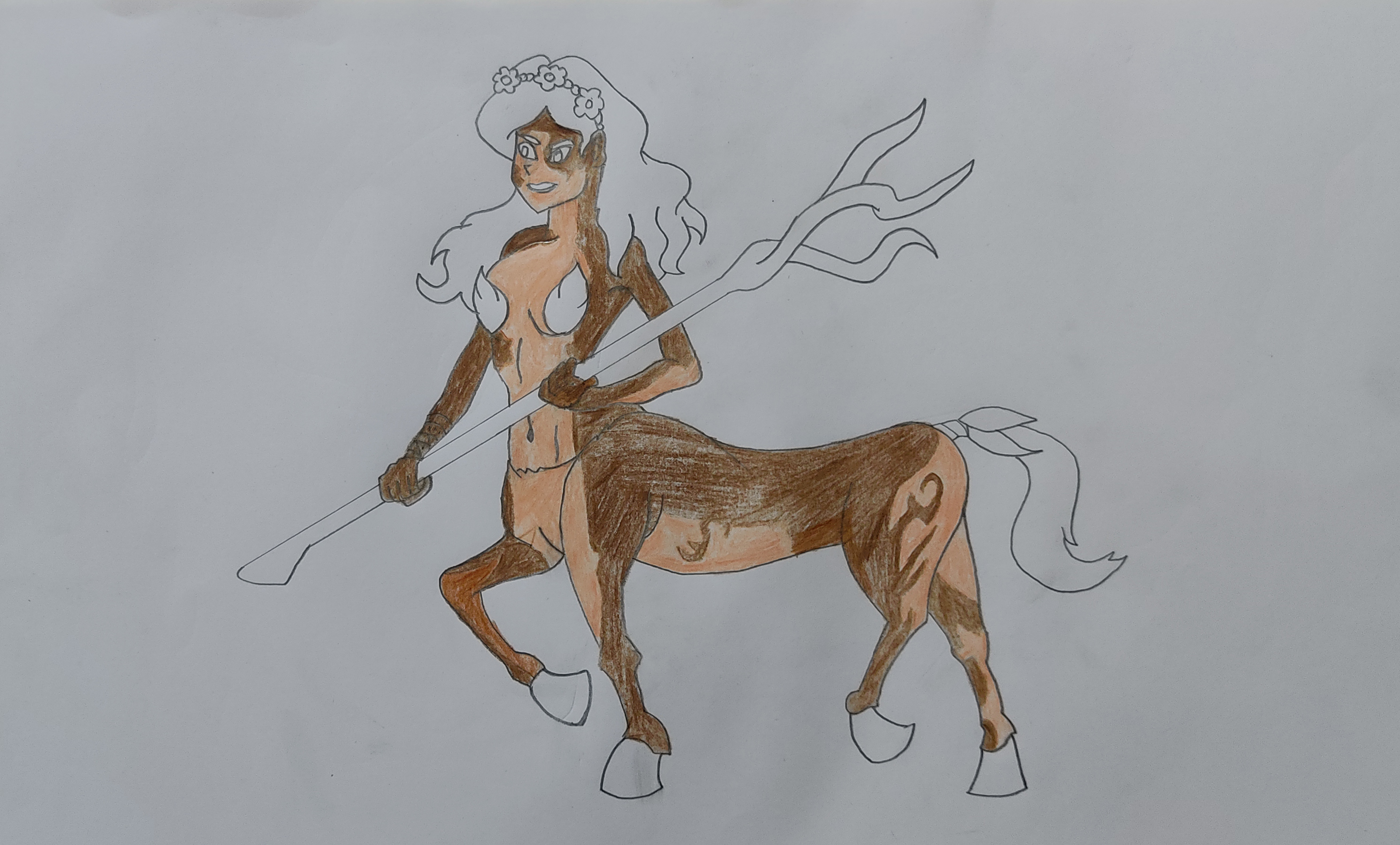 Then I colored the leaves with two colors, the hair with two colors and the band on the hair. Then I colored the tail and the stick and the lower part of the legs with black color. Then when I was capturing the final picture, the color on the body seemed a little off so I colored those parts again.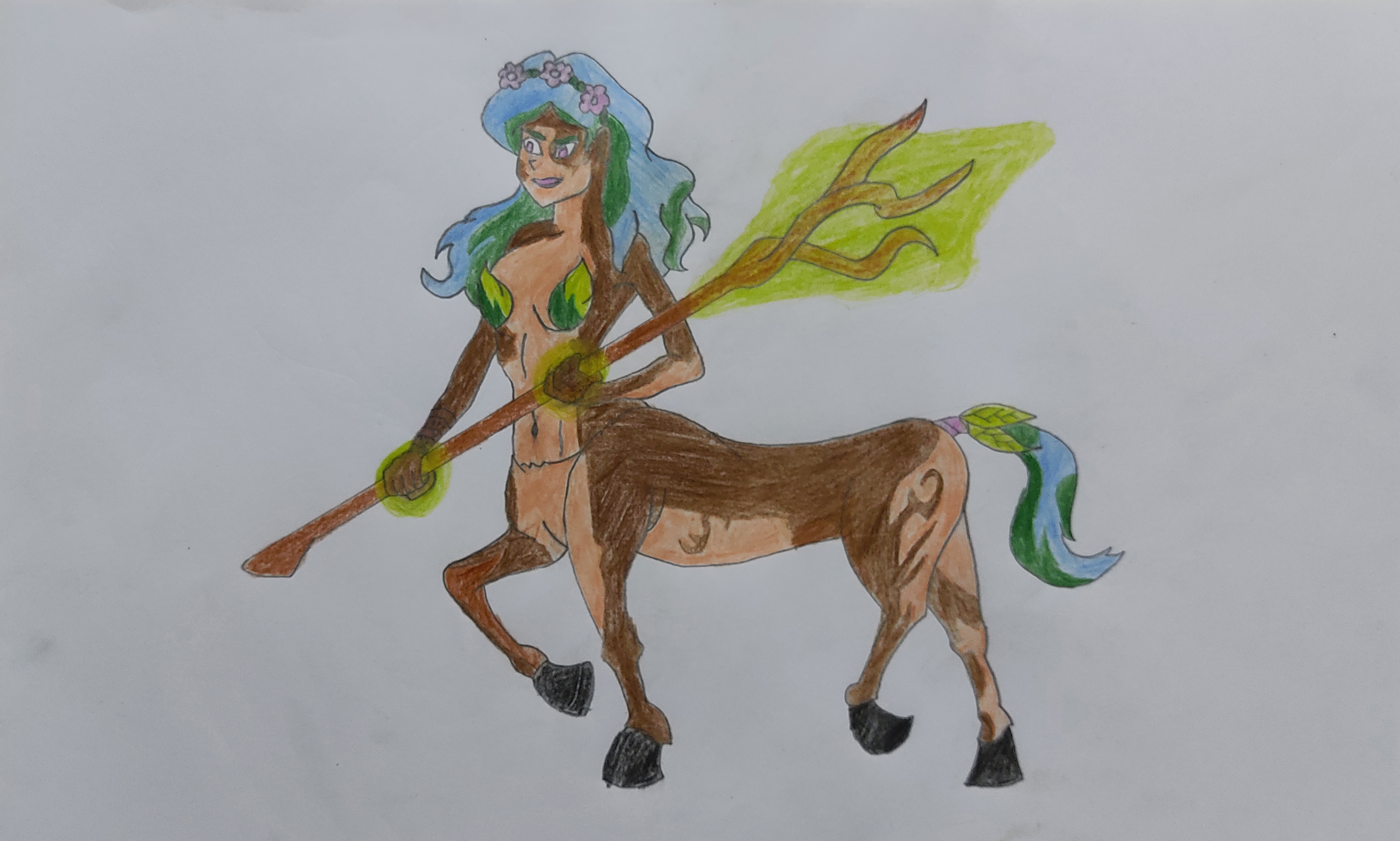 After the finishing touch, it gave the final look and I captured this last picture with all the things that I used in this painting.
That's it.
I'm still learning and trying to do better with my drawing.
So please don't think otherwise and keep supporting me.
My referral link of splinterlands:
https://steemmonsters.com?ref=sharminmim
---
I want to say goodbye now.
I'm hoping that this post will get some nice view and I'll be trying to do better next time.
Stay safe & stay home for corona epidemic.
Thanks.
Sharmin.
---