Pixel Art: Brook from One Piece laughing in an Animation.
Arte en Pixeles: Brook de One Piece riendo en una Animación.

Greetings my dear reader friends and art lovers, today I bring to you with joy and with much amazement a Pixel Art of Brook the cheerful character from the anime One piece which does not stop laughing with his peculiar "Yohohohoho!"
Saludos mis queridos amigos lectores y amantes del arte, el día de hoy traigo para ustedes con alegría y con mucho asombro un Arte en Pixeles de Brook el alegre personaje del anime One piece el cual no para de reír con su peculiar "Yohohoho!"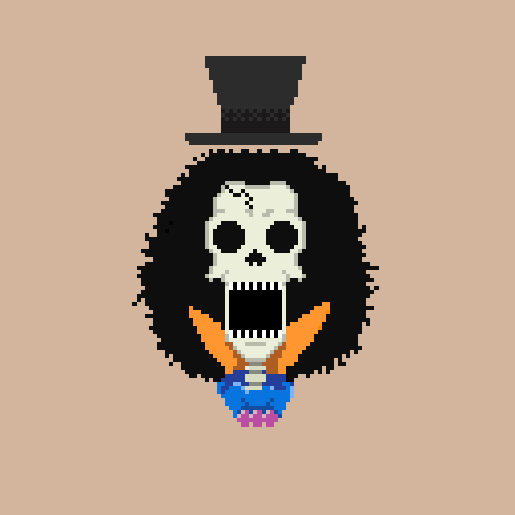 Personally I had never tried to make a pixel art, I think I overestimated the art and the work it takes to make one of these figures so simple in appearance but by its very simplicity bring a level of complexity that one hundred percent has taken me out of my comfort zone.
Personalmente jamás había intentado hacer un pixel art, creo que sobrevalore el arte y el trabajo que lleva hacer una de estas figuras tan simples en apariencia pero que por su misma sencillez traen un nivel de complejidad que al cien por ciento me ha sacado de mi zona de confortable.

Those who have seen me here on hive know that I like to try to make my drawings as realistic and full of detail as my clumsy hands will let me, but when I tried to bring this practice to pixel art, it was a reset to the information in my brain, I literally spent more than 2 hours just trying to make Brook's head recognizable with so few details.
Los que me han visto acá en hive saben que me gusta mucho intentar que los dibujos que hago sean lo más realista y llenos de detalle como mis torpes manos me dejen, pero al momento de intentar llevar esta práctica al pixel art, fue todo un reseteo a la información en mi cerebro, literalmente dure más de 2 horas solo intentando que la cabeza de Brook fuera reconocible con tan pocos detalles.
The process of creating the animation was somewhat simpler, perhaps because I had some previous experience with other works I've done but still, working directly on the frames is quite complicated, because when trying to make a slight change in the structure of the face I totally lost the shape and had to look for a way that was recognizable and matched the character.
El proceso de crear la animación fue algo más sencillo, quizás porque tenía algo de experiencia previa con otros trabajos que he realizado pero igual, trabajar directamente sobre los fotogramas es bastante complicado, ya que al intentar hacer un leve cambio en la estructura de la cara perdía totalmente la forma y tocaba buscar poco a poco la manera que fuera reconocible y compaginara con el personaje.

All in all this was not an easy task and although it took me completely out of my comfort zone the smallest details and the colorful and lively result made me love it so much! As you know I always post a step by step to show the creation process, but this time I got so immersed in making the head recognizable that I literally forgot to show it, but I still have some images where you can see how I was doing it and how I was making the Gif, I hope you enjoy.
En definitiva esta no fue una tarea sencilla y aunque me saco completamente de mi zona de confort los mínimos detalles y el resultado tan animado y colorido ¡me ha encantado muchísimo! Como saben siempre les coloco un paso a paso para mostrar el proceso de creación, pero esta vez me sumergí tanto en que la cabeza fuera reconocible que literalmente olvide mostrarlo, pero igual tengo algunas imágenes donde pueden ver como estaba haciéndolo y como estaba haciendo el Gif, espero lo disfruten.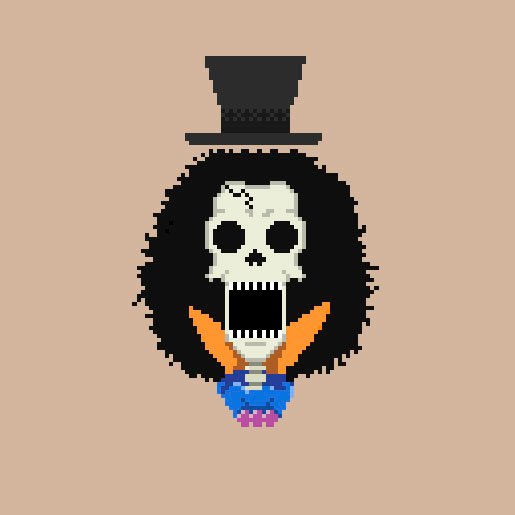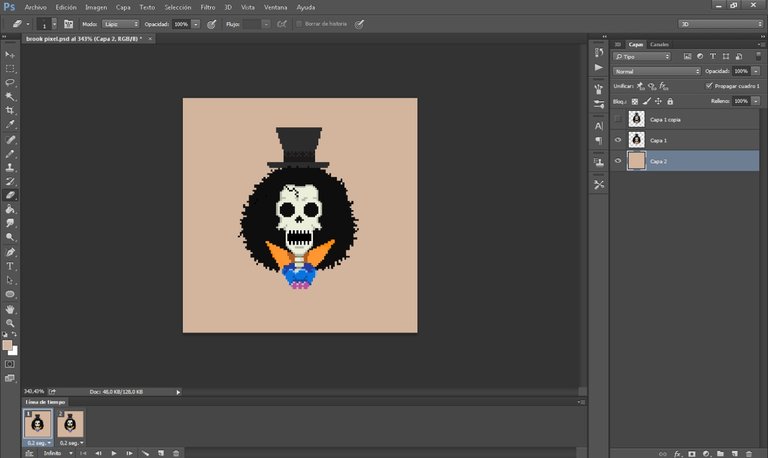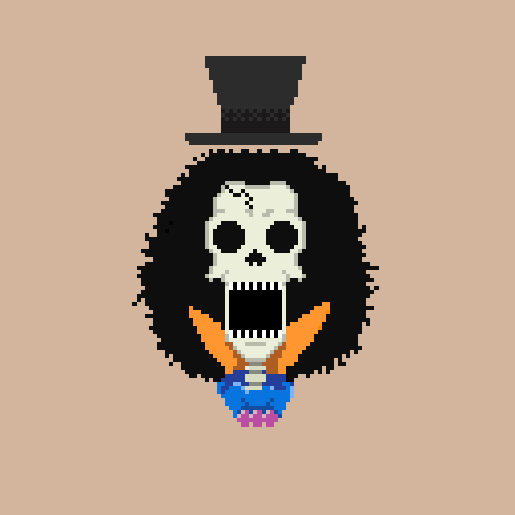 Something interesting and funny (I think it's the only way to see it) about these images is that being a pixel art and being my first time doing it, I forgot that the resolution was 32 by 32 pixels and when I saved the images to show them I didn't realize that obviously they would be very small! Later I realized this mistake and I had to resize the image in Photoshop to 515 by 515 although the pixel work was maintained and appreciated despite the growth of the image.
Algo interesante y divertido (creo que es la única forma de verlo) sobre estas imágenes es que al ser un arte en pixeles y ser mi primera vez haciéndolo, olvide que la resolución era de 32 por 32 pixeles y al momento de guardar las imágenes para mostrárselas no me di cuenta que obviamente quedarían pequeñísimas! Ya luego me di cuenta de ese error y tuve que modificar el tamaño de la imagen en Photoshop a 515 por 515 aunque igual el trabajo en los pixeles se mantuvo y se apreciaba a pesar del crecimiento de la imagen.


Thanks for reading to the end, I hope you enjoyed this simple and extraordinarily complex little pixel art I share with you, love you @shirahoshi and I look forward to seeing you in an upcoming post.
Gracias por leer hasta el final, espero que disfrutaran de este pequeño simple y extraordinariamente complejo pixel art que comparto con ustedes, los quiere @shirahoshi y los espero en un próximo post.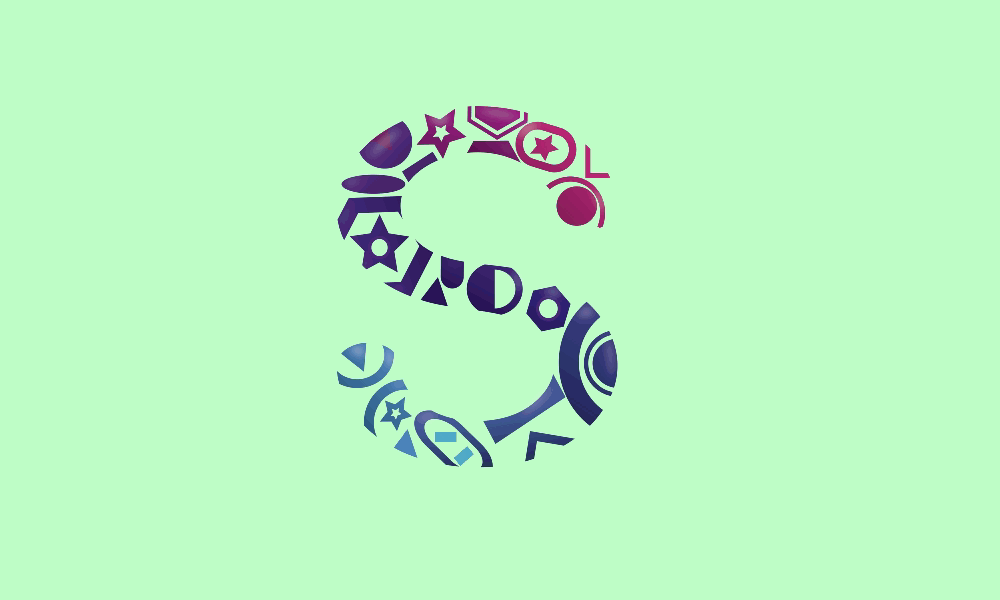 The Step by Step Gif was made by me in AdobePhotoshop CC2014.

The logo was designed by me in Adobe Illustrator CC 2015 and its animated version was made in After Effects CC 2017.

Language corrector used Deepl.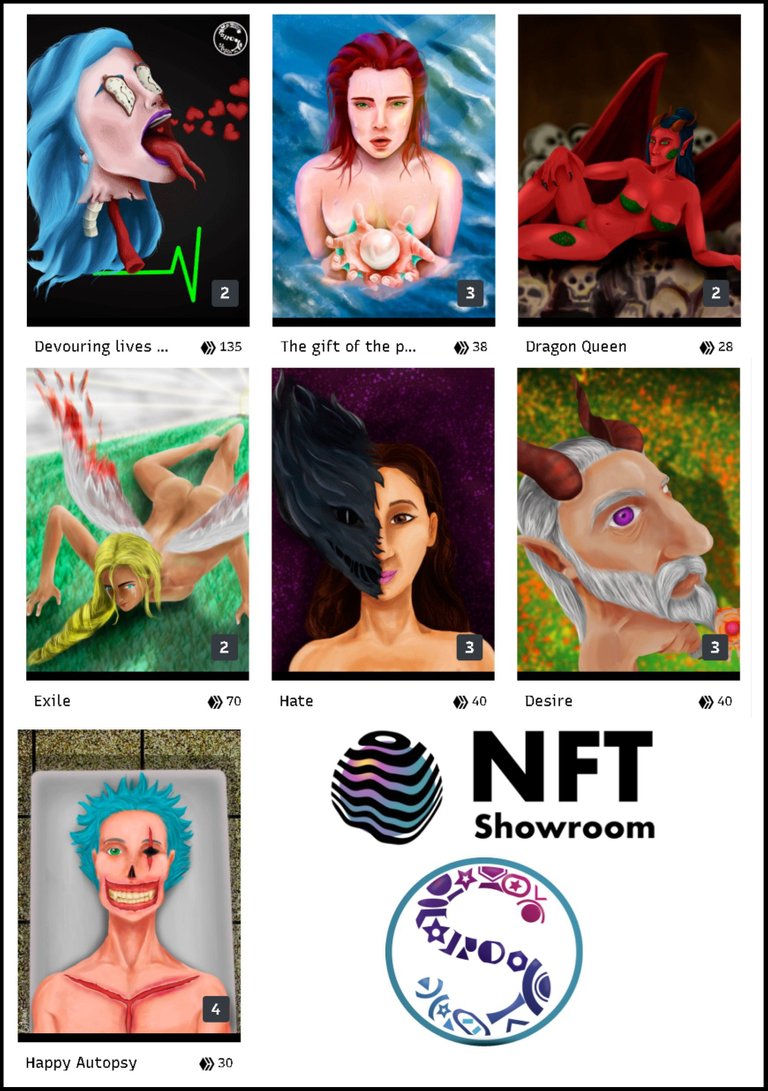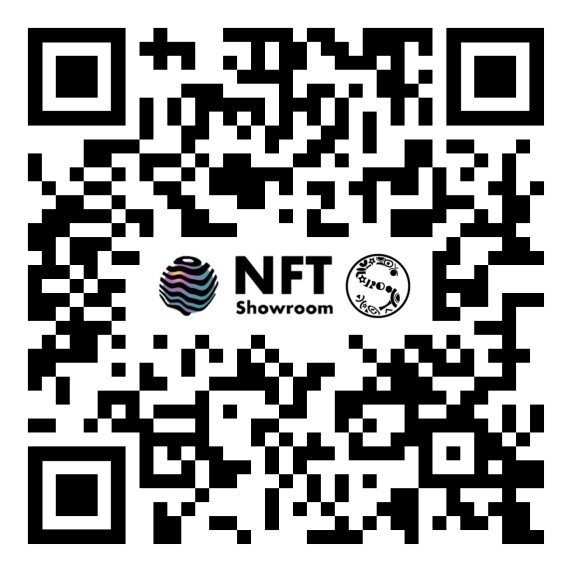 Remember that you can purchase these beautiful pieces of art made and tokenized by me at Nftshowroom at an excellent price. Link to the gallery here