Portrait of a beautiful androgynous person.
Retrato de una hermosa persona andrógina.

Greetings my dear friends readers and art lovers, after a long time without touching a brush or any tools to make art, I wanted to start again with something in which I feel a little more comfortable ... portraits and watercolor ....
Saludos mis queridos amigos lectores y amantes del arte, luego de mucho tiempo sin tocar un pincel o cualquier herramientas para hacer arte, quise empezar nuevamente con algo en lo que me siento un poco más cómoda… retratos y acuarela…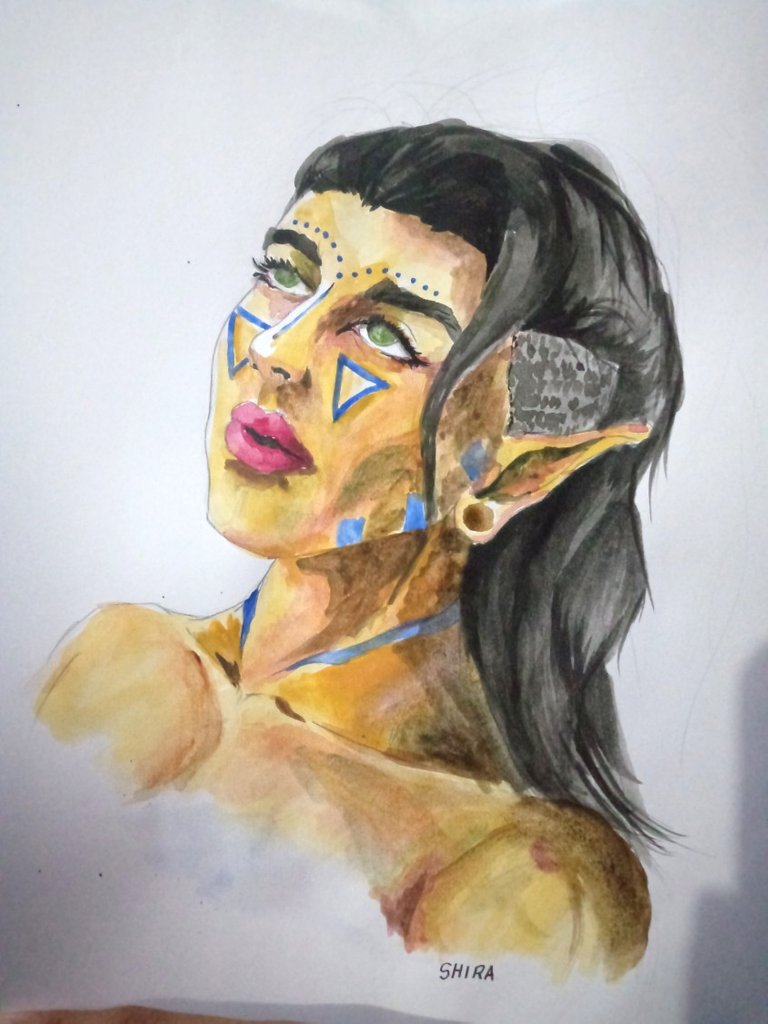 Starting after two months was complicated... I really had a love hate relationship with art but I tried to remember how relaxing painting can be for myself. I set to work to follow the path I have been on for some time.
Empezar luego de dos meses fue complicado… realmente tenía una relación amor odio con el arte pero trate de recordar lo relajante que puede ser pintar para mí misma. Me puse manos a la obra para seguir el camino que llevo algún tiempo recorriendo.

This portrait has no model or guide, it was done completely using my imagination for the details and the overall look. At first I tried to make a man but her lips were too sexy, so I changed other details to make her feminine but her features already had masculine features... as I didn't want to stress I will just define her as an androgynous person who has some nice and simple tattoos on her face that highlight her beauty even more.
Este retrato no tiene un modelo ni una guía, fue realizado completamente usando mi imaginación para los detalles y el aspecto en general. En un principio intente hacer un hombre pero sus labios fueron muy sexis, así que cambie otros detalles para hacerla femenina pero ya sus facciones tenían rasgos masculinos… como no quería estresarme solo lo definiré como una persona andrógina que tiene unos lindos y simples tatuajes en el rostro que destacan más su belleza.
The step by step was equally a love-hate relationship I started loving the simplicity of the design but when I included the features I hated it... then when I defined it and highlighted it with 2b pencil and I loved it, but when I added the first layer of color I hated it again because of how flat it looked... then I just added more and more layers with some additional details until at the end I loved it so much that I share it with everyone here.
El paso a paso fue igualmente una relación amor-odio comencé amando la sencillez del diseño pero cuando incluí los rasgos lo odie… luego cuando lo definí y remarque con lápiz 2b y me encanto, pero al agregar la primera capa de color volví a odiarlo por lo plano que se veía… ya luego solo agregue más y más capas con algunos detalle adicionales hasta que al final lo ame tanto que se los comparto a todos por acá.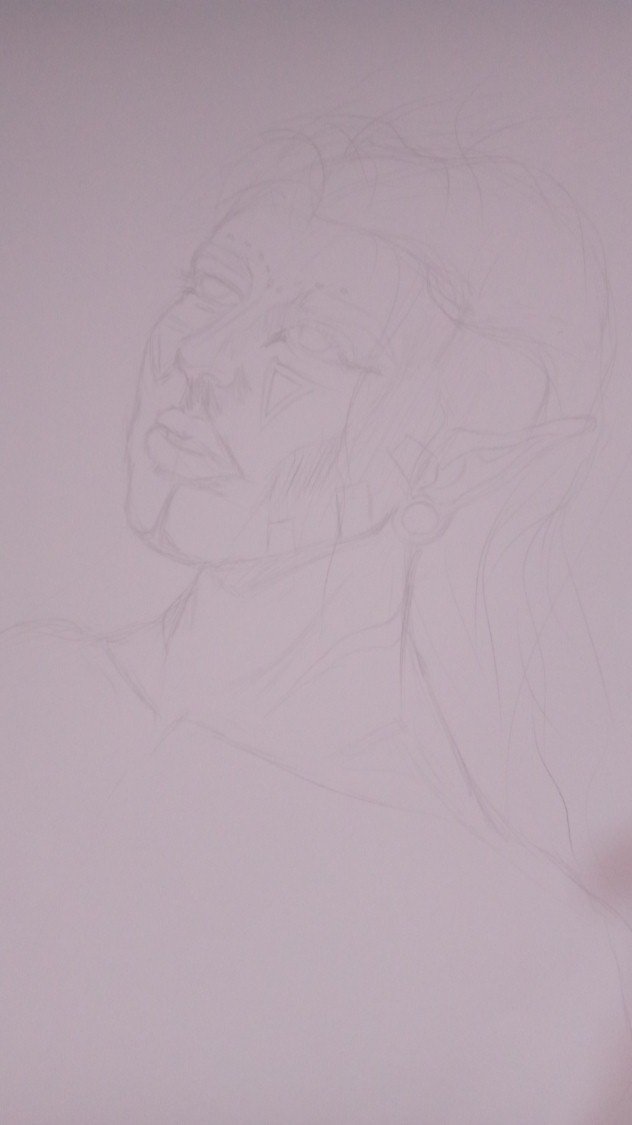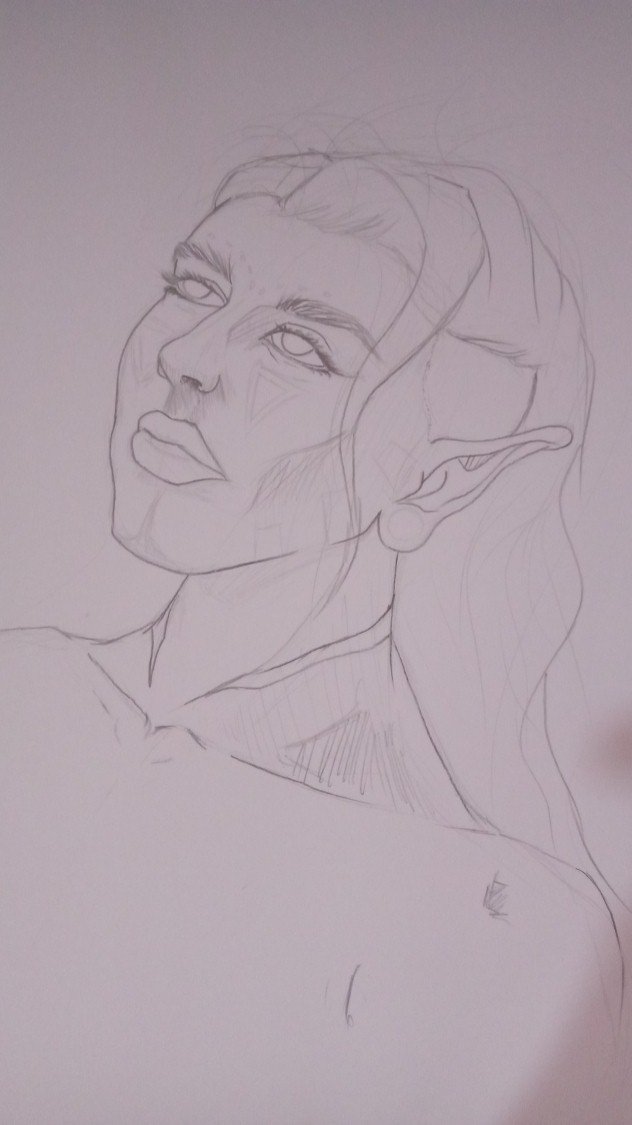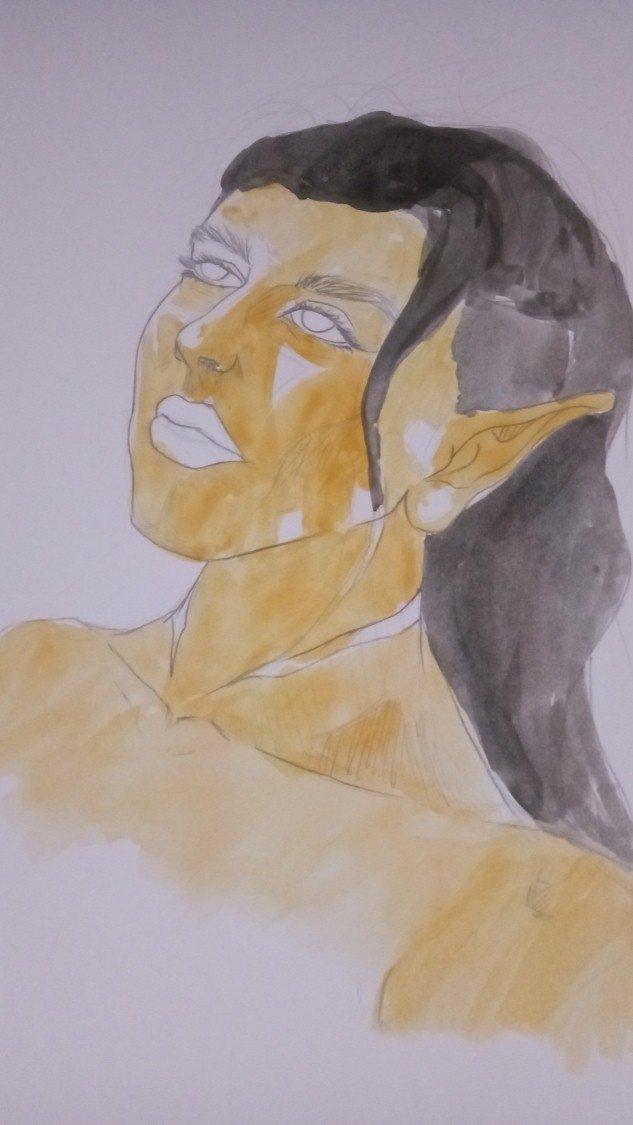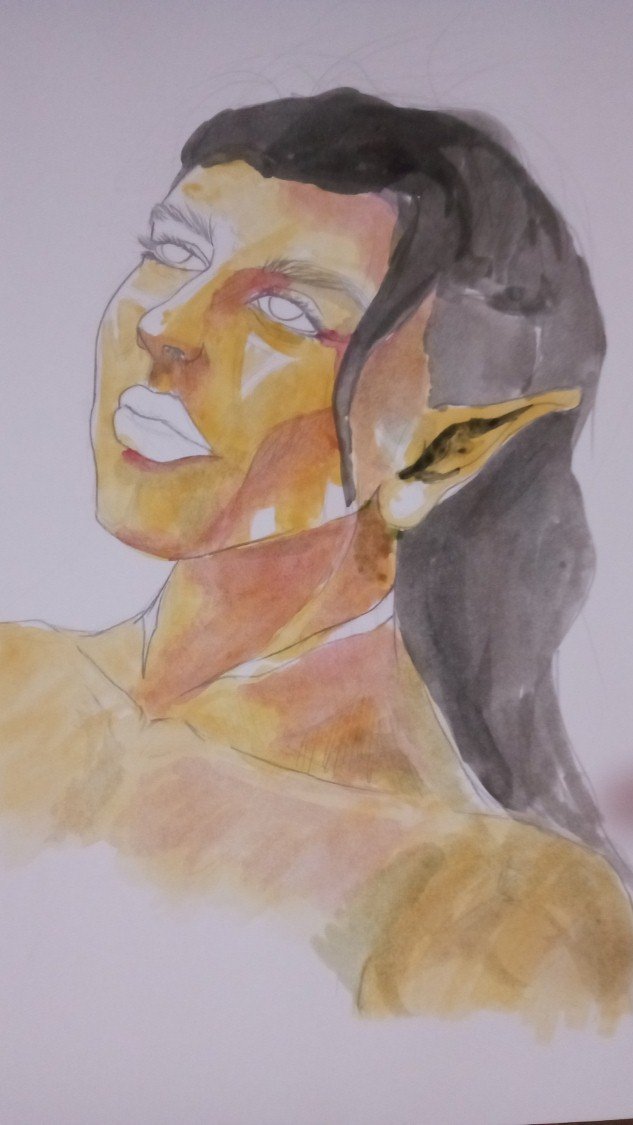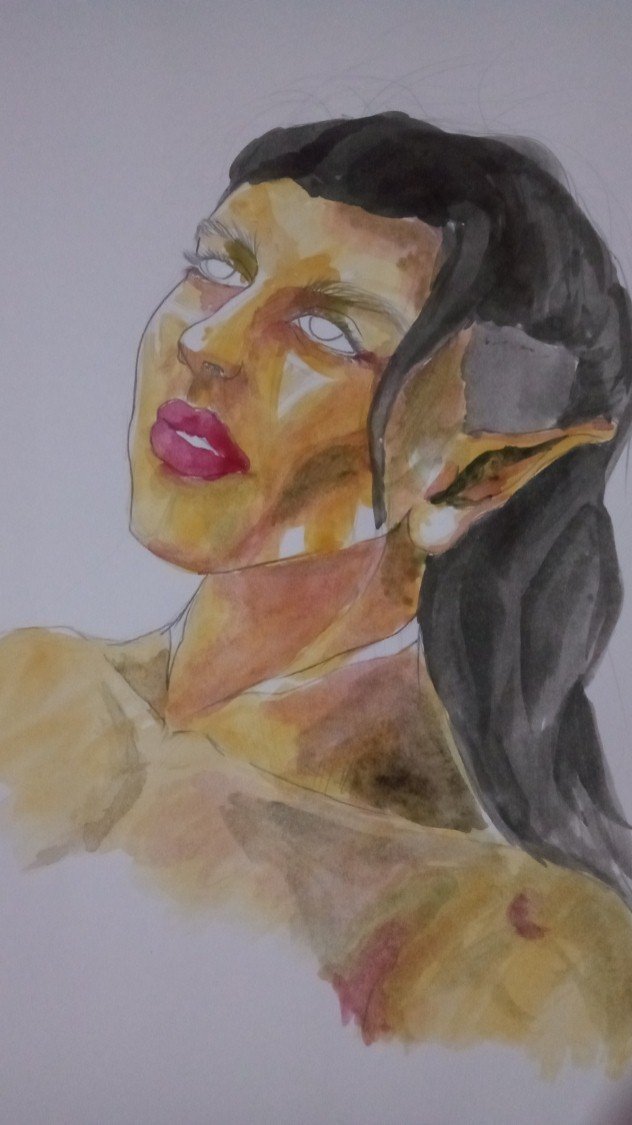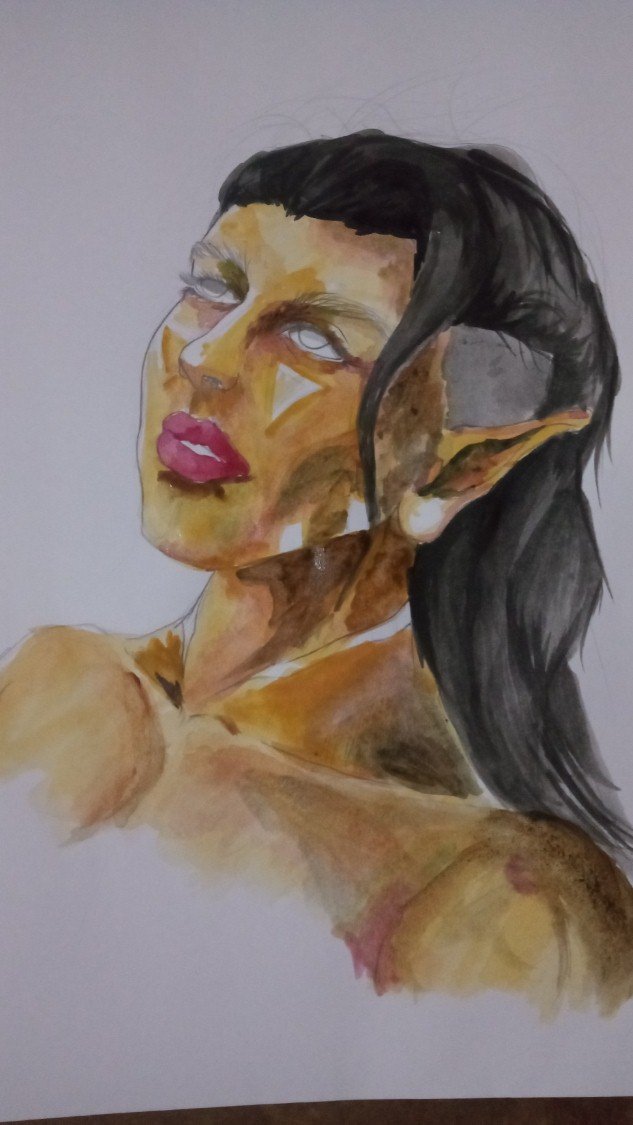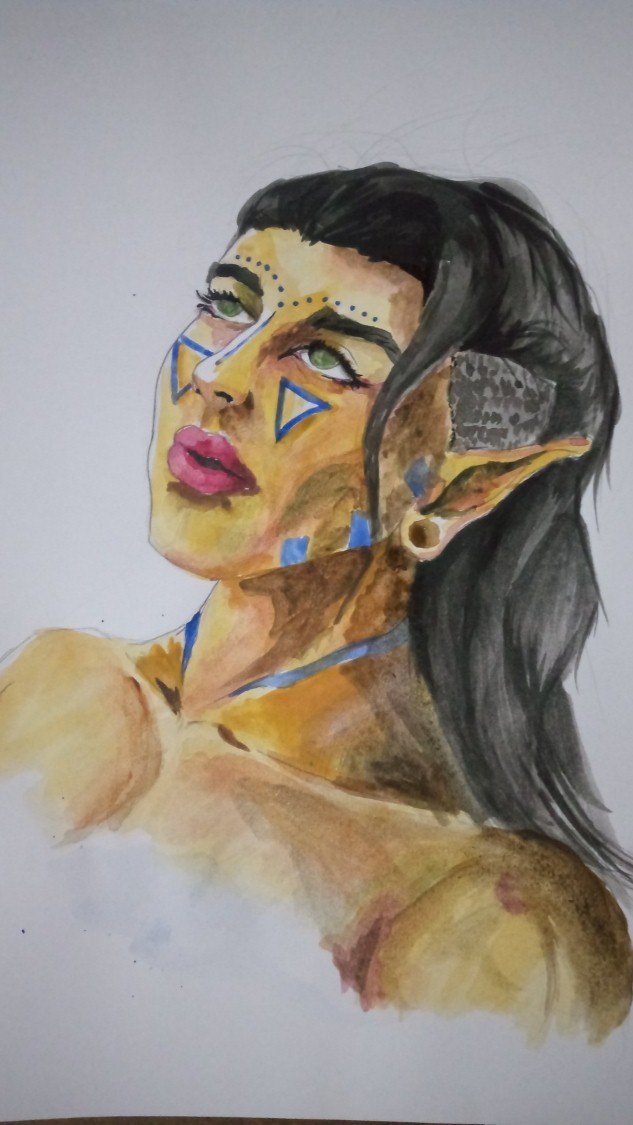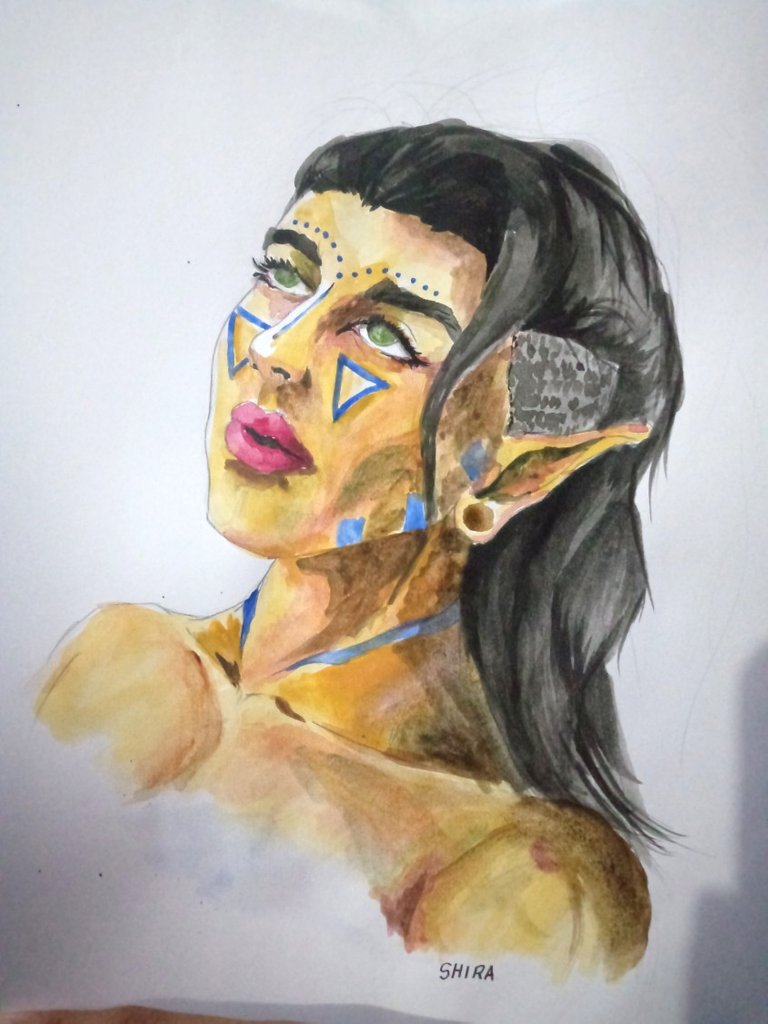 I hope you like it as much as I do... although this painting doesn't really have an ultimate purpose, I'd like to know what it transmits to you (if it transmits to you) and what you thought of it. Thanks for reading to the end, love you @shirahoshi and I look forward to seeing you in an upcoming post.
Espero que les guste tanto como a mí… aunque realmente no tiene un fin último esta pintura, me gustaría saber que te trasmite (si te trasmite) y que te pareció. Gracias por leer hasta el final, los quiere @shirahoshi y los espero en un próximo post.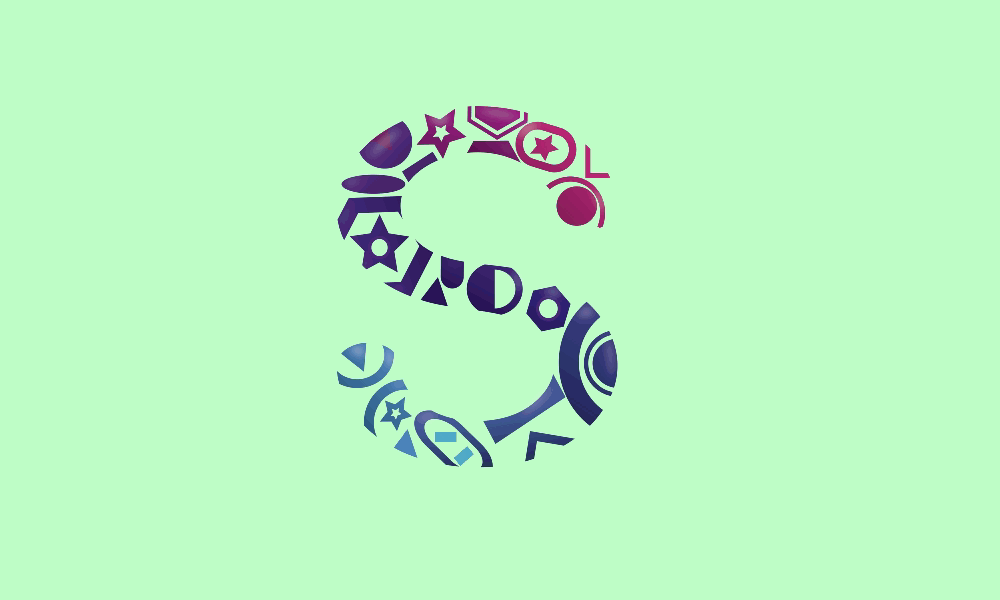 The photographs are my own and were taken by me with a Redmi 9 and were edited in powerpoint.

The Step by Step Gif was made by me in AdobePhotoshop CC2014.

The logo was designed by me in Adobe Illustrator CC 2015 and its animated version was made in After Effects CC 2017.

Language corrector used Deepl.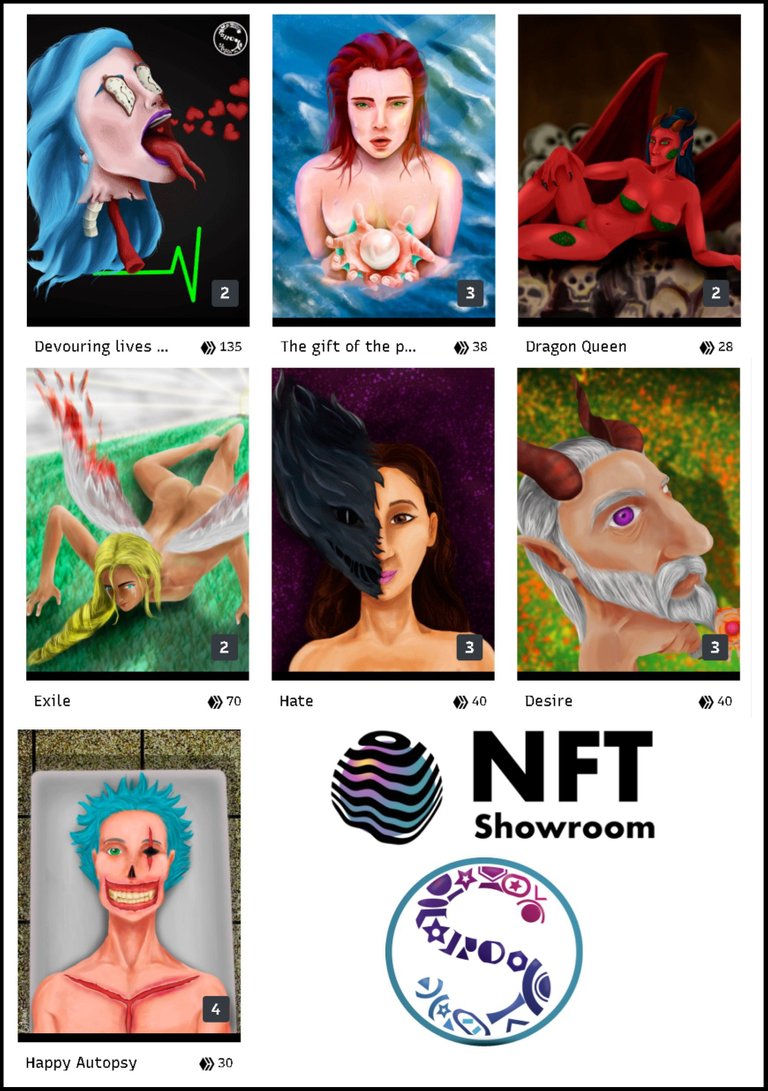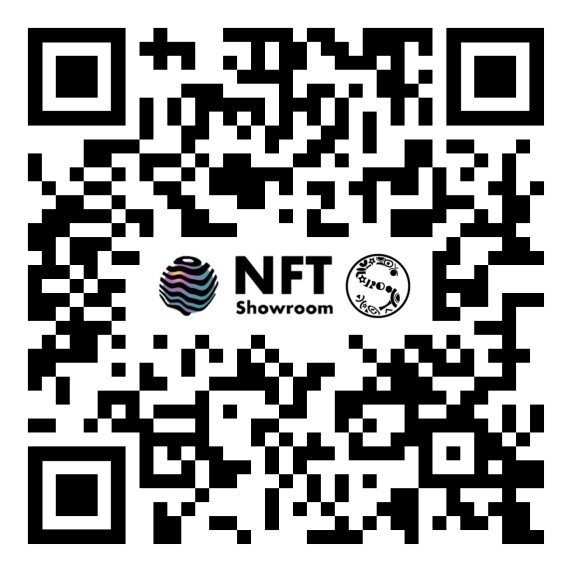 Remember that you can purchase these beautiful pieces of art made and tokenized by me at Nftshowroom at an excellent price. Link to the gallery here