The Ektonator
layer practice and ellipse scribbling
 ____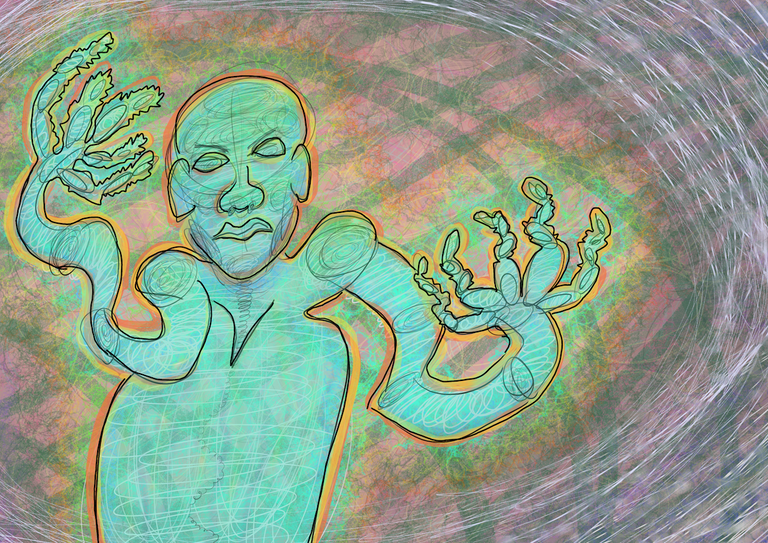 ---
Hi everyone, I am @sketching. Today I wanted to practice using tons of layers and different kinds of brushes on this quite jankity sketch here. He looked a like pretty ghastly dude so I named him The Ektonator. This drawing started out as just a practice for scribbling ellipses in different proportions and from different directions. I'm not going to show all the steps today because there are about 25 layers and it would take a long time to explain.
However, I exported some variations of the painting with some layers removed... all of the below are "stripped" versions where you can see some of the background textures a little better. Basically, there are 5 layers of different colored ellipses, a couple of layers for the chaotic looking green and blue paint streaks in the background, a couple layers for a vignette and the white scribbled lines around the right side, and then tons of layers for the actual Ektonator.
This was fun, but made me remember why I am mainly sticking to drawing only faces or busts, since there are so many variables trying to do a whole torso. I will probably go back to drawing a bunch of faces tomorrow and see if I can study the proportions of the skull. Anyway, thank you for looking at and supporting my work!
---
Some "stripped" versions
with layers removed
---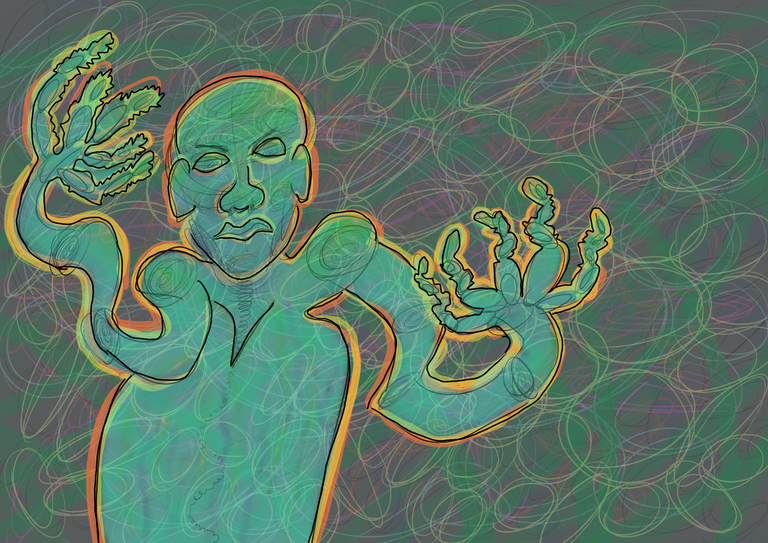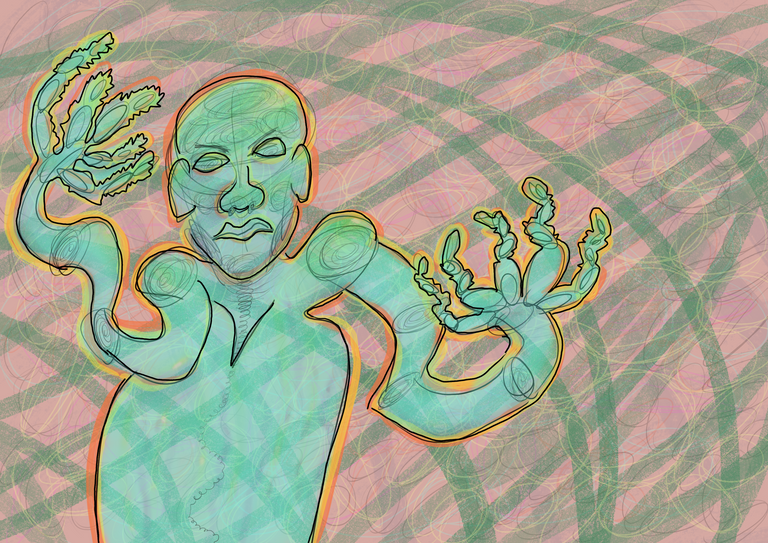 ---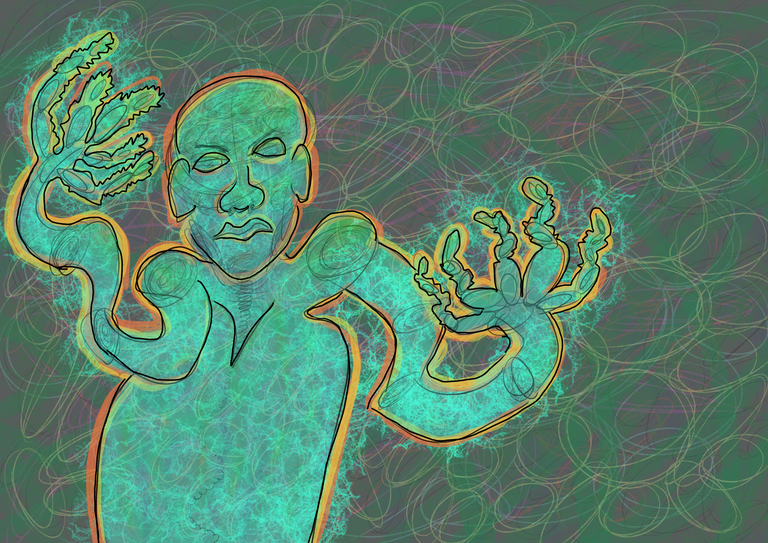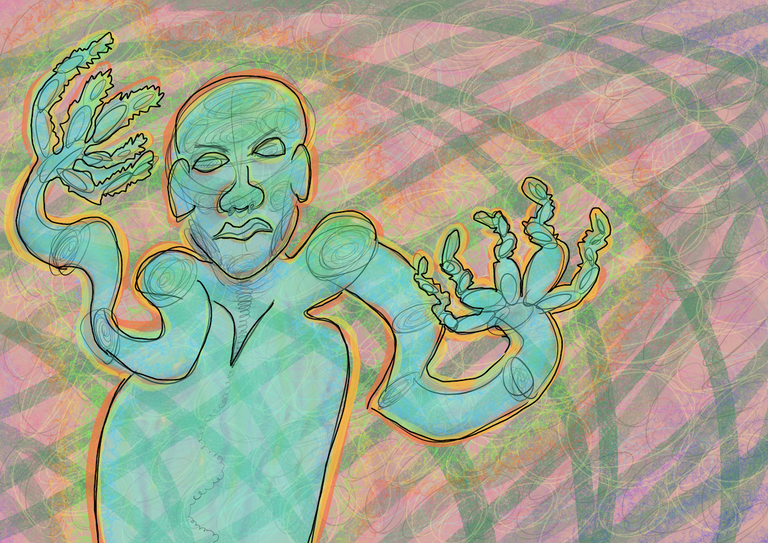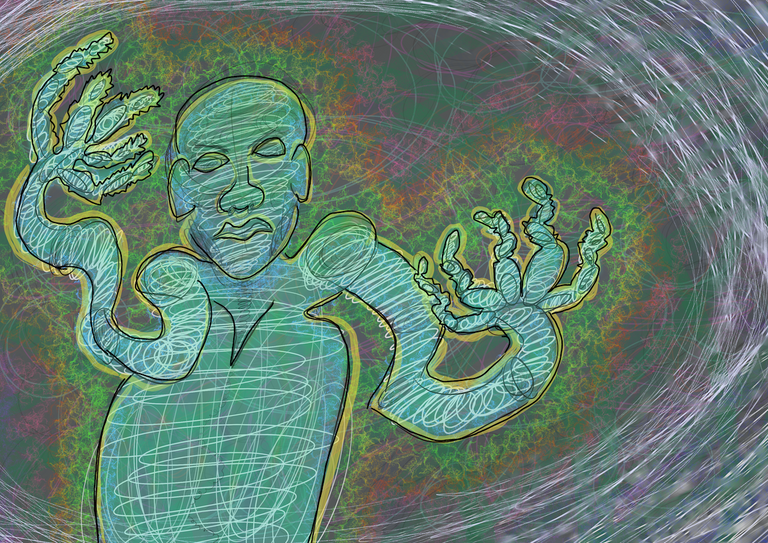 ---
This is my original @sketching for Hive
made on May 12, 2020...
I appreciate your visit! Keep drawing...
---