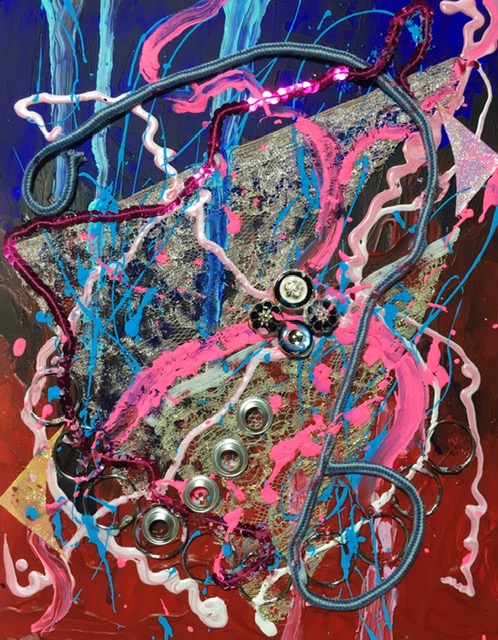 (ENG)
This is my original artwork.
"Heart Rate"
Mixed Media,31.8x41cm,2020
The mechanic's heart is shining and my heart is beating fast.
The heart rate increases, and the heart works more and more, pumping blood.
The joy subsides, the heart rate calms, and I calm down.
Then I put my hand on my chest and listen to my heart.
(JPN)
これは私のオリジナル作品です。
"心拍数"
ミクストメディア、31.8x41cm、2020
メカニックな心臓が光り輝き、胸が高鳴る。
心拍数は上がり、ますます心臓は働き、血液を送り出す。
そんな喜びもひと息ついて、心拍数も落ち着き、私は穏やかになる。
そして胸に手を当てて、こころの音を聴く。