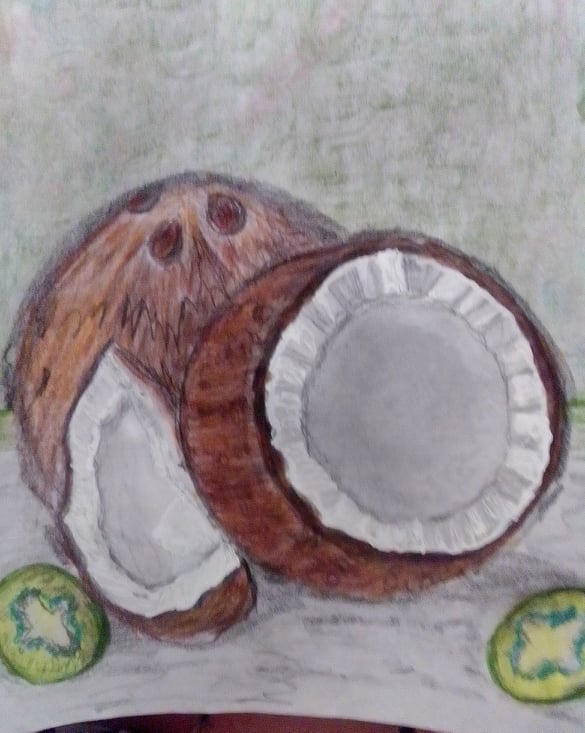 Good evening friends of this art community.
Today I wanted to draw coconuts and kiwi, using recycling sheet, H pencil, colors, liquid eraser and cream.
With an object in a cylindrical shape I shaped the fruit and with the pencil outlining and detailing so that it looked as close to the real fruit as possible.
The kiwi fruit made it easy for me to give the freehand shape and make the internal details.
With the colors I was applying and giving the expected tone and similar to the coconut, with its fringes so that it will simulate the resemblance well.
Inside the fruit that is open, place some blurred charcoal to shade.With its respective shade in its environment and at the base where the fruit rests.
Procedure. . .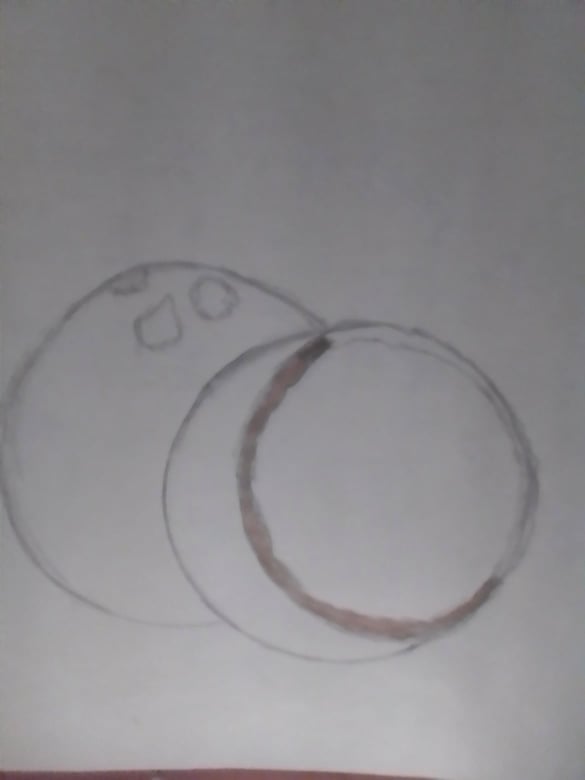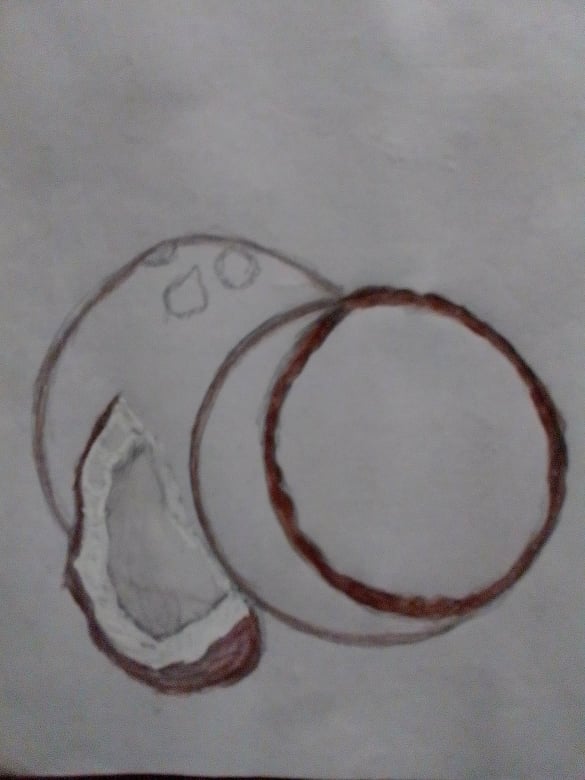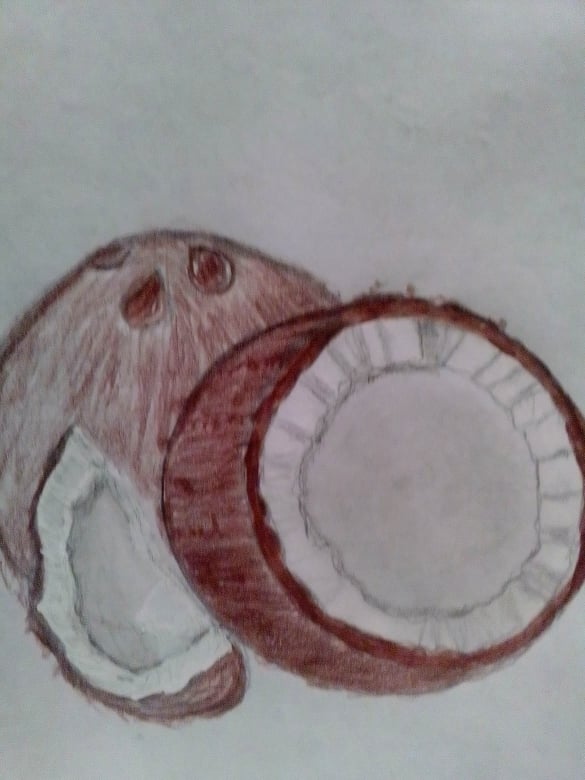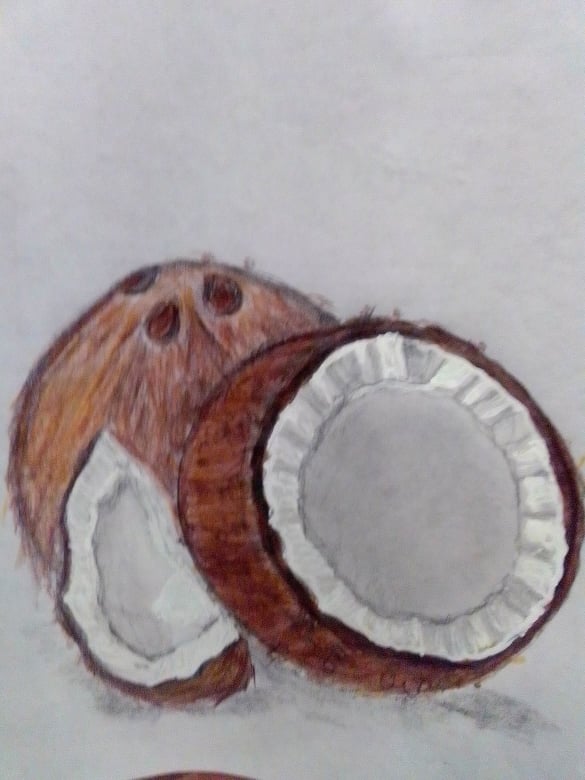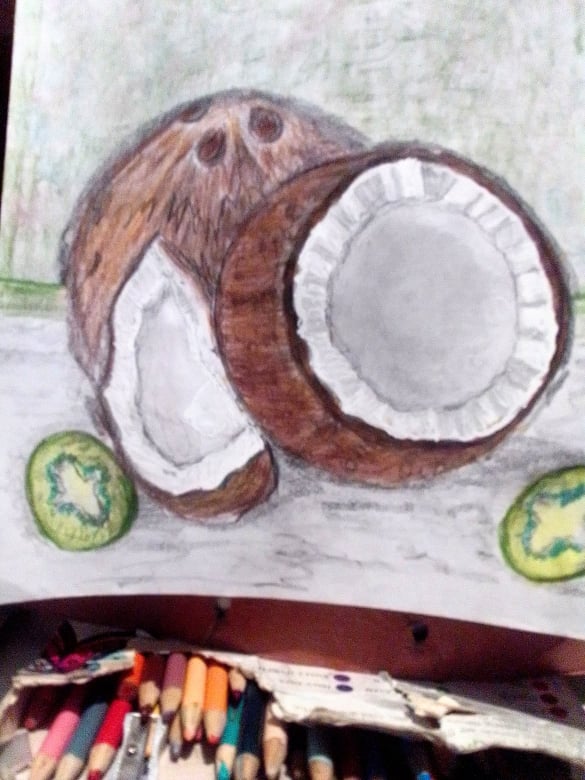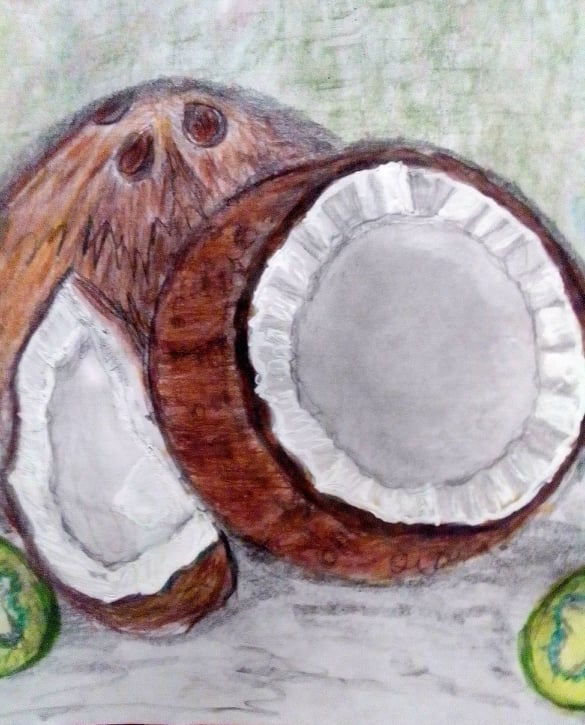 Coconut is a tropical fruit with high nutritional content, I love to eat it and drink its refreshing and revitalizing water.
The kiwi fruit is a berry native to China and its flavor is semi acid.
Hope you like this illustrated content.
Thanks for visiting and supporting my post.
See you soon.