WELCOME BACK TO MY HIVE BLOG
Hi my beloved hive friends : welcome back again with my post for today is about Friday prayers in congregation at the Masjid Islamic Center Lhokseumawe.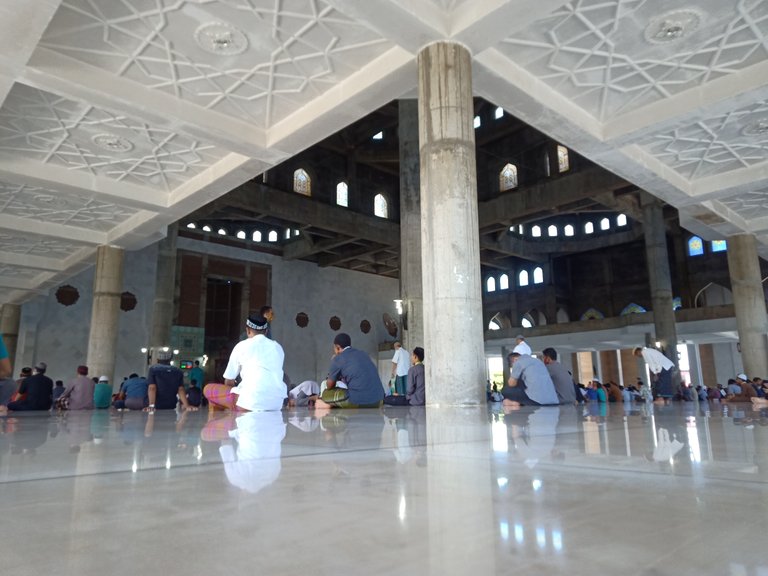 This is a Friday, and the time for Friday prayers together for all Muslims, this is the atmosphere in the Islamic center mosque who is listening to a religious lecture from a Friday sermon preacher at the Islamic Center Lhokseumawe mosque. Every Friday all Muslims in the world must go to the mosque and then pray in congregation there.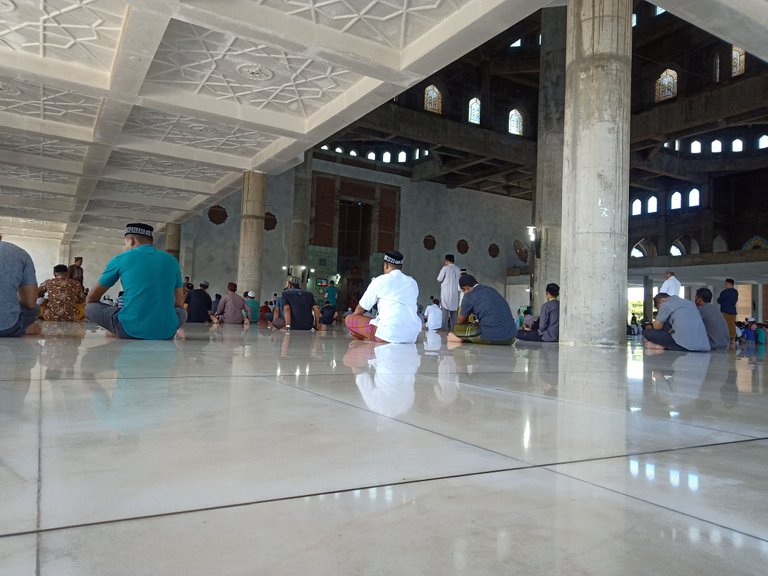 And I personally pray at the Islamic Center mosque, and the position I take this picture is from behind. These are all the photos I took before I finished the Friday prayer, and one that I took was the last one I took when I finished Friday prayer, and the congregation was allowed to return to their respective places and carry out their own activities.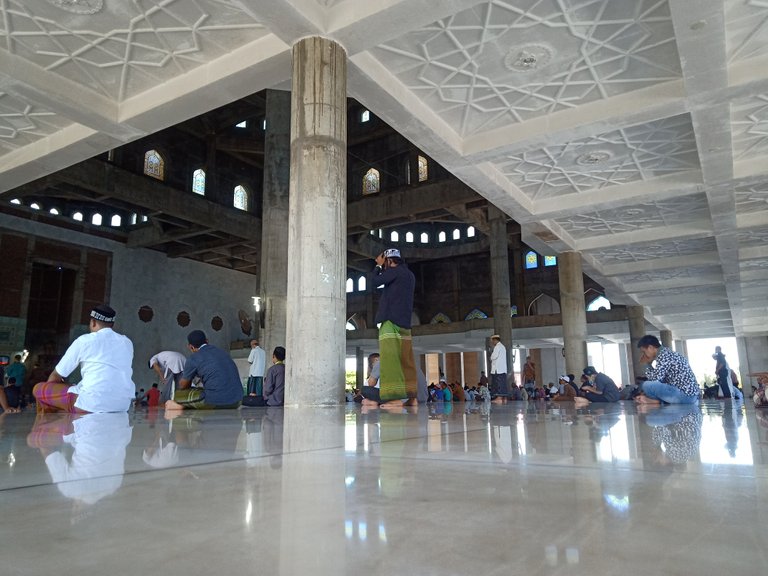 In an Islamic mosque, Friday prayers can be said to reach half of the congregation's mosque, if the office holidays are practically not too crowded like normal days, because the congregation is busy with office people praying.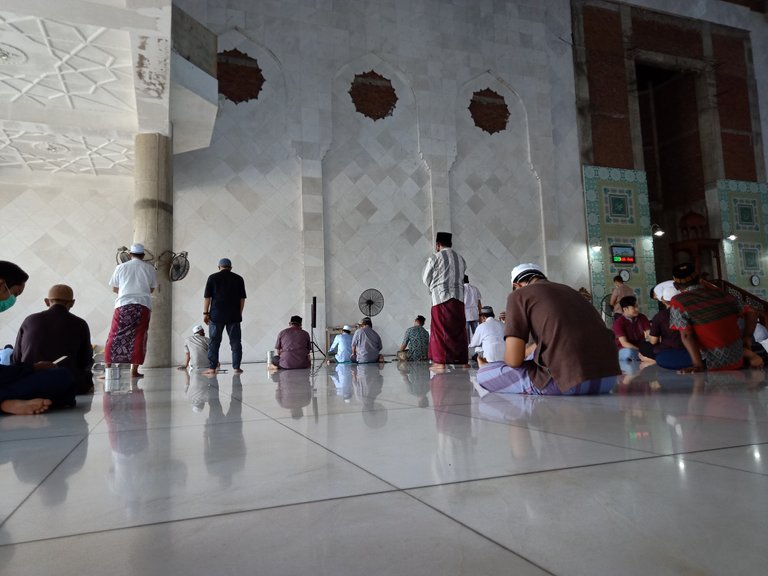 Hopefully this Friday will be a blessing Friday for all of us.
THANKS FOR VISITING MY BLOG