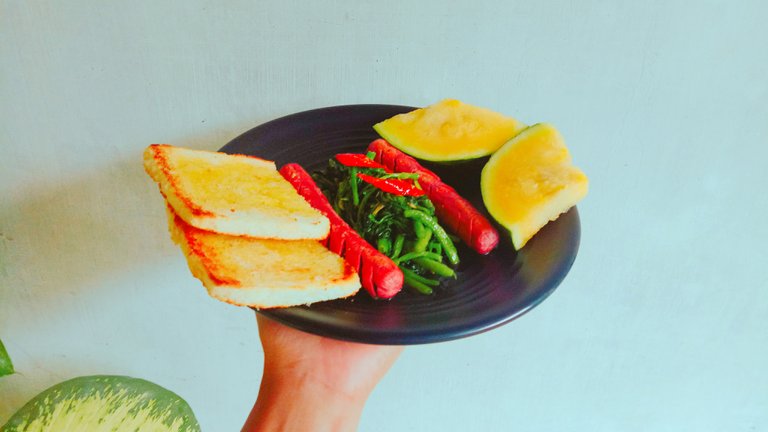 No matter what type of breakfast, the important thing is that it can make you happy and can meet your body's nutritional needs.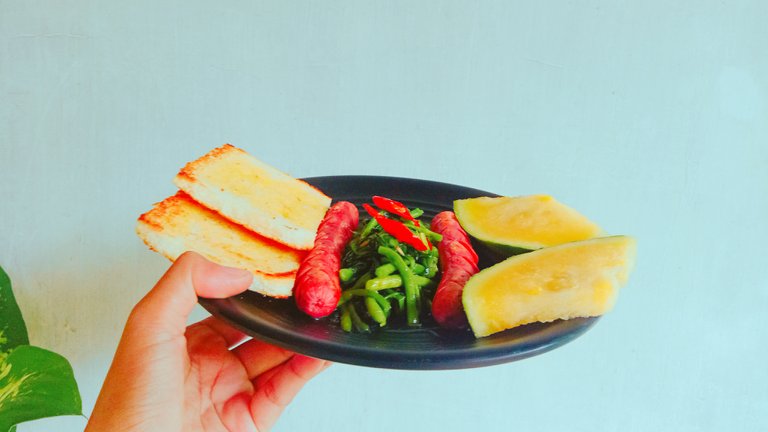 We can combine several types of food in one plate.
My breakfast this time is a simple thing but this I like and makes me excited.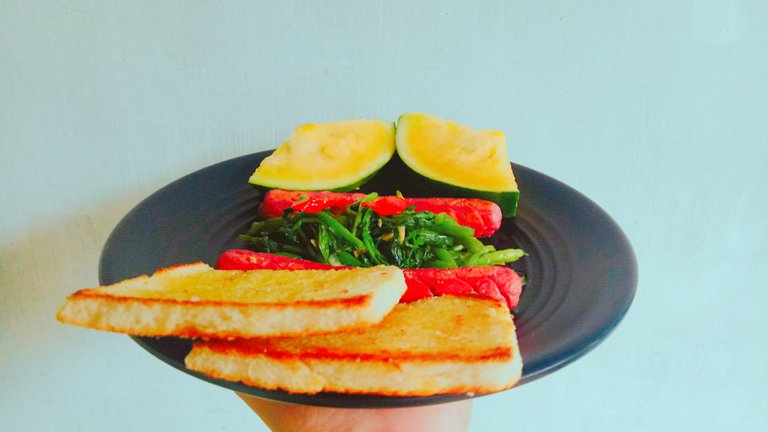 I combine toast, sausages, and stir-fried vegetables.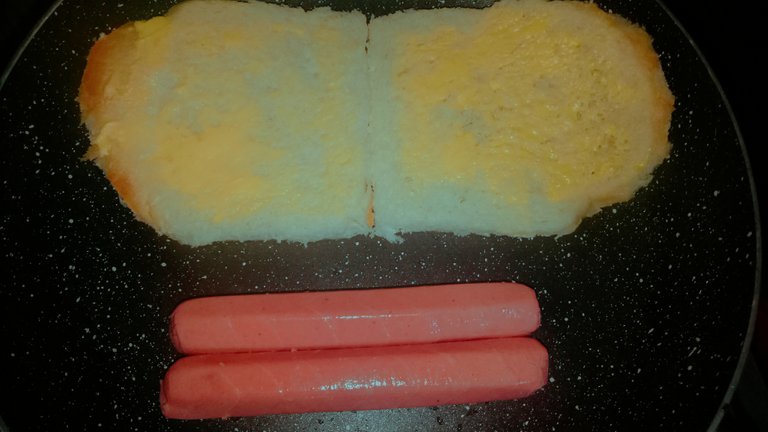 To save time, I cook sausages and bread in a pan at once.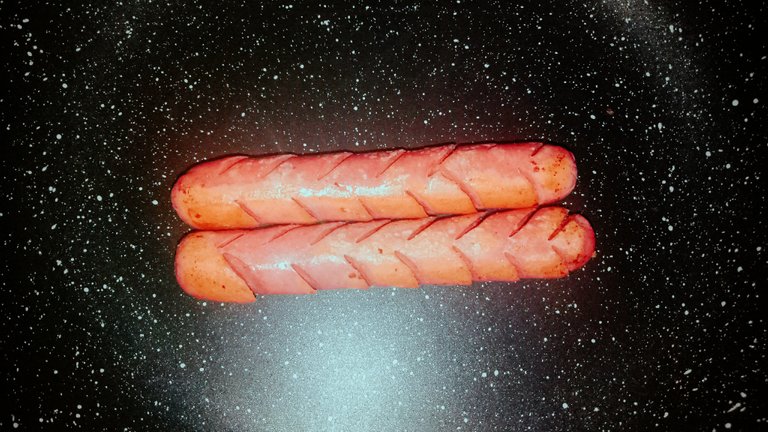 Remove the toast first, and let the sausages sit for a few more minutes.
---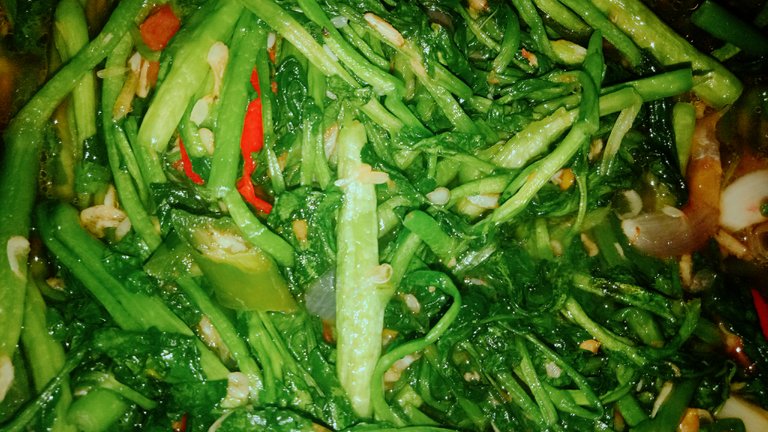 For vegetables, I saute watercress in a separate pan at the same time so that I can save time.
---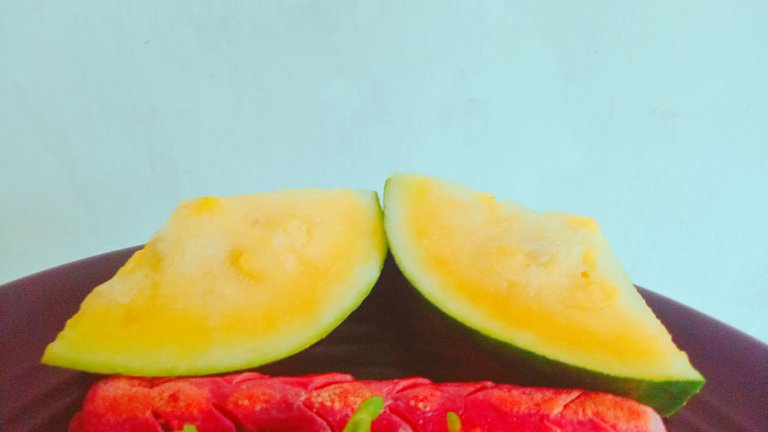 When on a serving plate, I add fresh yellow watermelon.
---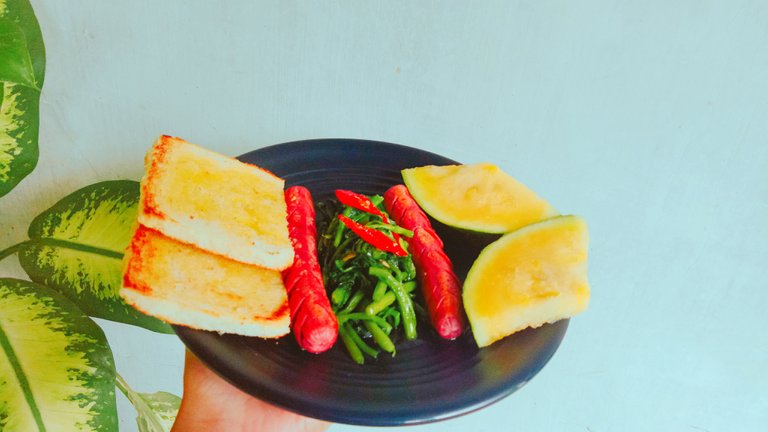 What a great breakfast! Simple but good enough to improve good mood in the morning.
Never skip your breakfast, because life goes by so hard and you need energy to start going through activities.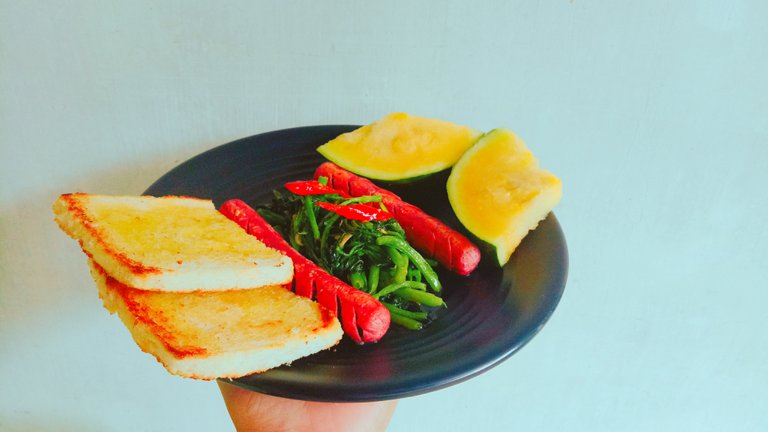 ---
Enjoy My Post and Have A Great Day!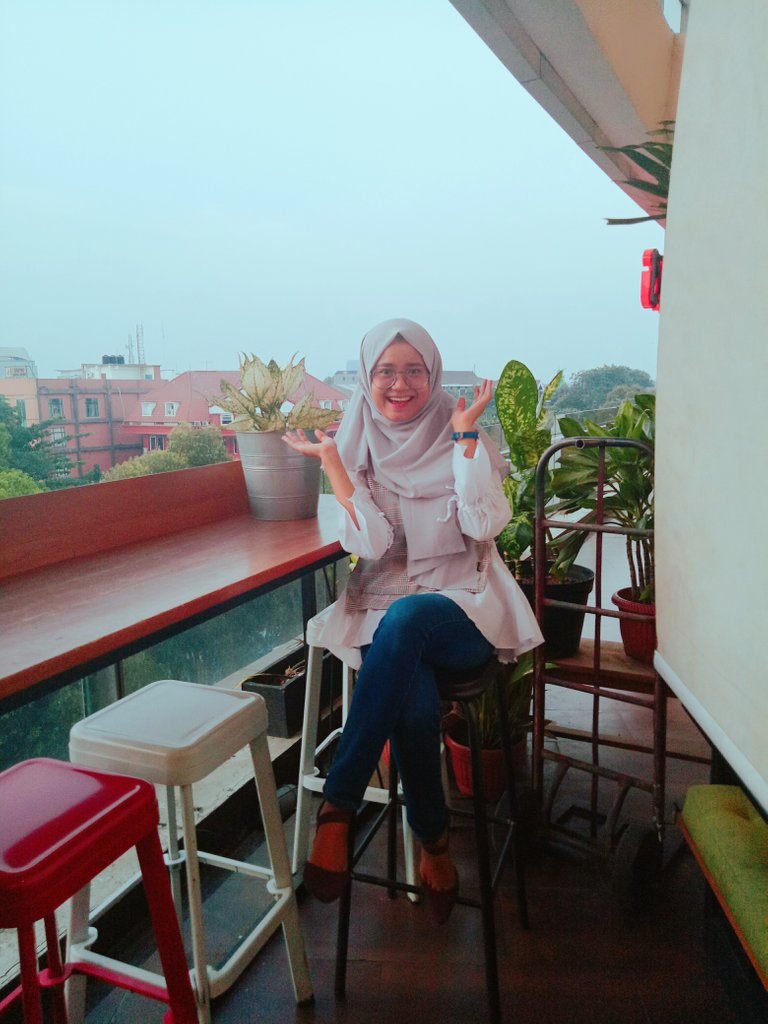 ---
---
---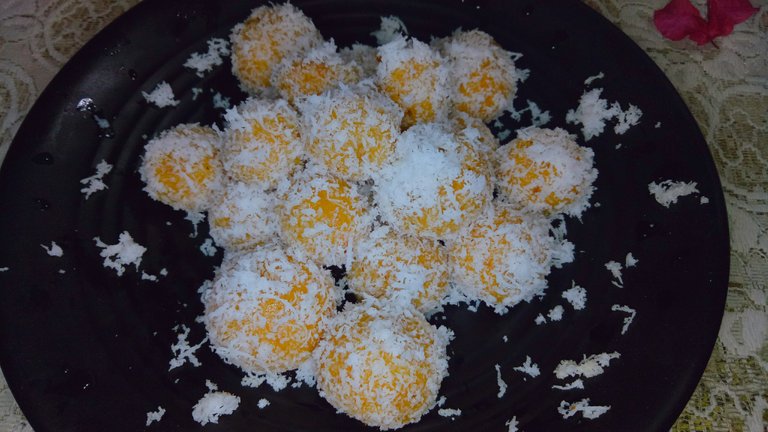 ---
---
Follow my other social media: