Never really thought that this platform would mean a lot to me and it's just been what a Month & 7 Days now and I find my self constantly reading peoples post here and getting to know them a bit more, I've met some really great folks here as well and we've had quite a bit of interaction too an more than being socially active on Instagram i'm active here LOL
I really love it when people interact with my post and make an effort and ask me questions regarding it as well also what i've noticed here is that almost everyone interacts with one another including the big shots on this platforms which is really nice and something that I really admire.
You also have @hivebuzz giving you Awards every now and then when you complete specific tasks and objectives which kinda feels nice you know. You have something called as Badges as well which you can earn on this platform but i'm really clueless on how to earn them. I've seen a few accounts having these badges displayed on their profile and it looks kinda cool being displayed out there in the open. It almost feels like your in the scouts back in the day where they'd give you these badges that you could pin up on your vest proudly. Yeah I really want to earn some of them for my profile soon.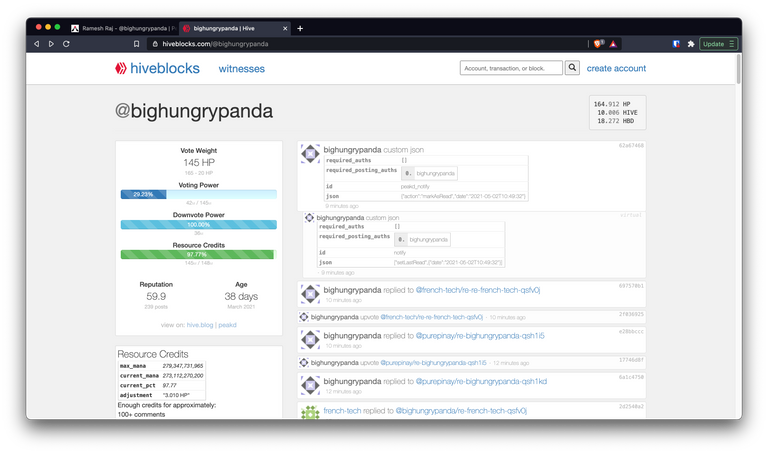 @firepower introduced me to this site called HIVE BLOCKS which gives you all the details of your HIVE account such as:
Date Created
Voting Power
Downvote Power
Resource Credits
All Of Your Wallet Details
Every Upvote Made
Every Downvote Made
Every Comment Made
and you have so much more information available here. You can go explore it for yourself.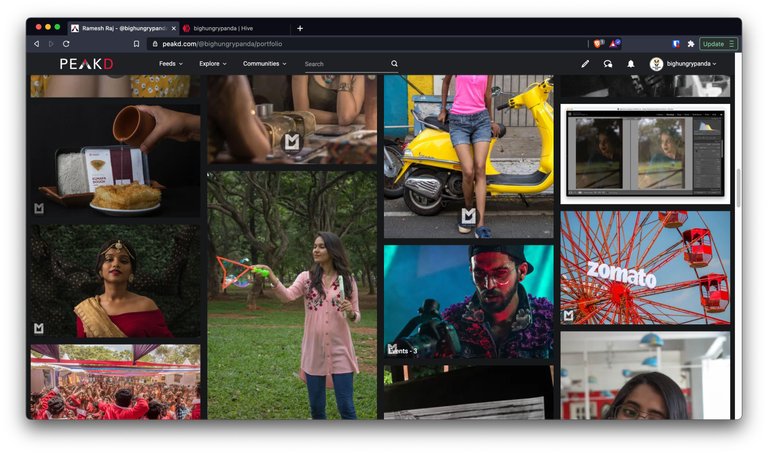 This one feature that I really love of PeakD is the Portfolio option (Needs To Be Manually Enabled In The Settings) Isn't my Portfolio amazing ?
Now if a client ask me to display my work I might just end up showing them this portfolio instead cause it looks way better than my current one LOL.
I've also joined a few discord servers, opened up a Twitter account as well just to keep my self updated about any important announcements (Mostly Because Y'all Aren't Available On Instagram For Us Millennials Haha)
HIVE pretty much was my stepping stone into the crypto world and i'm still in the learning phase and I plan on taking it slow and steady.
That's all for today fellow HIVERS see you tomorrow with yet another exciting content (Worries About Wtf Am I Gonna Put Up Tomorrow)
Questions About Photography Are Welcome!
Upvote, Comment, Repost And Follow If You Like My Work!
Have A Great Day!