Hi from Hive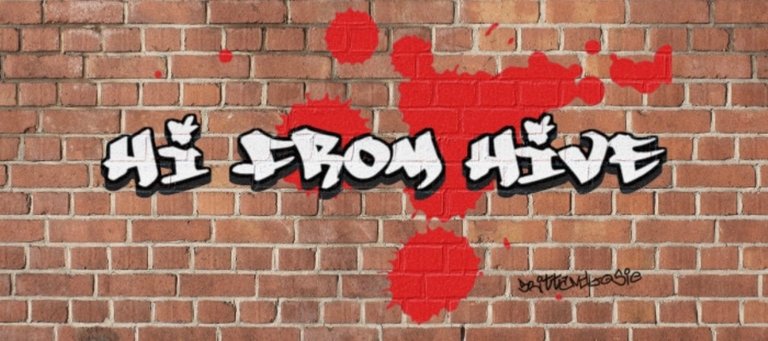 Yes You did it! You joined hive , the blogging platform. So Hi there , it's nice to meet you and I say welcome.
2022 is gonna be a great blogging year, not on the least because you decided to join!
The beginning can be daunting and the tech language sometimes is nervewrecking but believe me it is do able ! No it's not a free get rich quick sceam but you can earn if you are committed. It's a true movement and blockchain, and I love that you decided to join us here. You will have fun blogging and vlogging I promise.
But in the beginning it's hard and new and maybe you need help. We have amazing people here and a help discord if you need it. I love blogging, been here for three years already, still having fun. But always be carefull with all your passwords, Never give those up !! I speak from experience !
There are always scams so also here so you have been warned.
I use Peakd and Ecency to post both are a possibility. Ecency is a website, mobile and desktop application that improves your experience on Hive. If you are interested for Android download : https://android.ecency.com, for iOS: https://ios.ecency.com, for desktop: https://desktop.ecency.com apps that helps you to connect, and that's what we do here !
Or join their lovely Ecency discord https://discord.gg/9sn9Vans
And this " steps to take blog" :
https://ecency.com/hive-125125/@beeber/ecency-help-signup-process-for
You can also earn to promote and boost your content. Again If you are interested https://ecency.com just some extra information in this early start of your journey here! Last hive.blog is an option too.
Good luck with with hive experience and I Will See you around and may you find here what you are looking for. Just remember that all good things come in good time and never giving up is THE key to big succes on the Blockchain. Also you could join the the Terminal discord, as I said before we help there with problems or questions, for free don't worry. Or visit @heyhaveyamet for more new arrivals, all are in the same phase that might be helpful or reassuring. Newbie exposure in the beginning very important.
Let me know if this was helpfull or if you need more help, see you in Discord the Terminal. Here is the invite again its totally free,
https://discord.gg/XZGPGpz
Greeting from the Netherlands
@ Brittandjosie
Good luck to you as the new arrival, may hive become your new life !

Tip! https://peakd.com/hive-174578/@crosheille/so-whats-the-criteria-for-a-quality-post-how-curators-make-their-selections
Or watch this vlog
Or this blog https://peakd.com/hive-189306/@ryzeonline/hives-most-effective-but-controversial-marketing-video-so-far