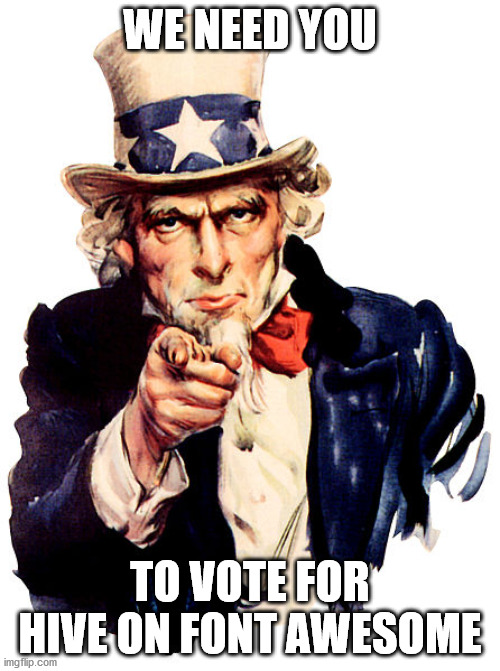 Hello Everyone,
I was about to propose adding the Hive Logo to font-awesome, when I discovered that somebody had already done it for us! If we can get it to the top of the leaderboard, there's a good chance that It'll be added to font-awesome, which will make it easier for developers to include a Hive Icon in their sites, hopefully bringing more eyes to us and making it easier to link to hive based sites.
How do we get it added?
Well, there's a leaderboard here which we haven't even entered yet, as there is not enough interest in the issue.
But I know this community has the power to get it done!
All you have to do to help, is go to this issue on GitHub by @guiltyparties, and upvote (thumbs up) and leave a comment saying about why you'd want this icon added, so as to boost us up the rankings and give us a fighting chance of being added in the near future!
LET'S GO TEAM!
~ CA