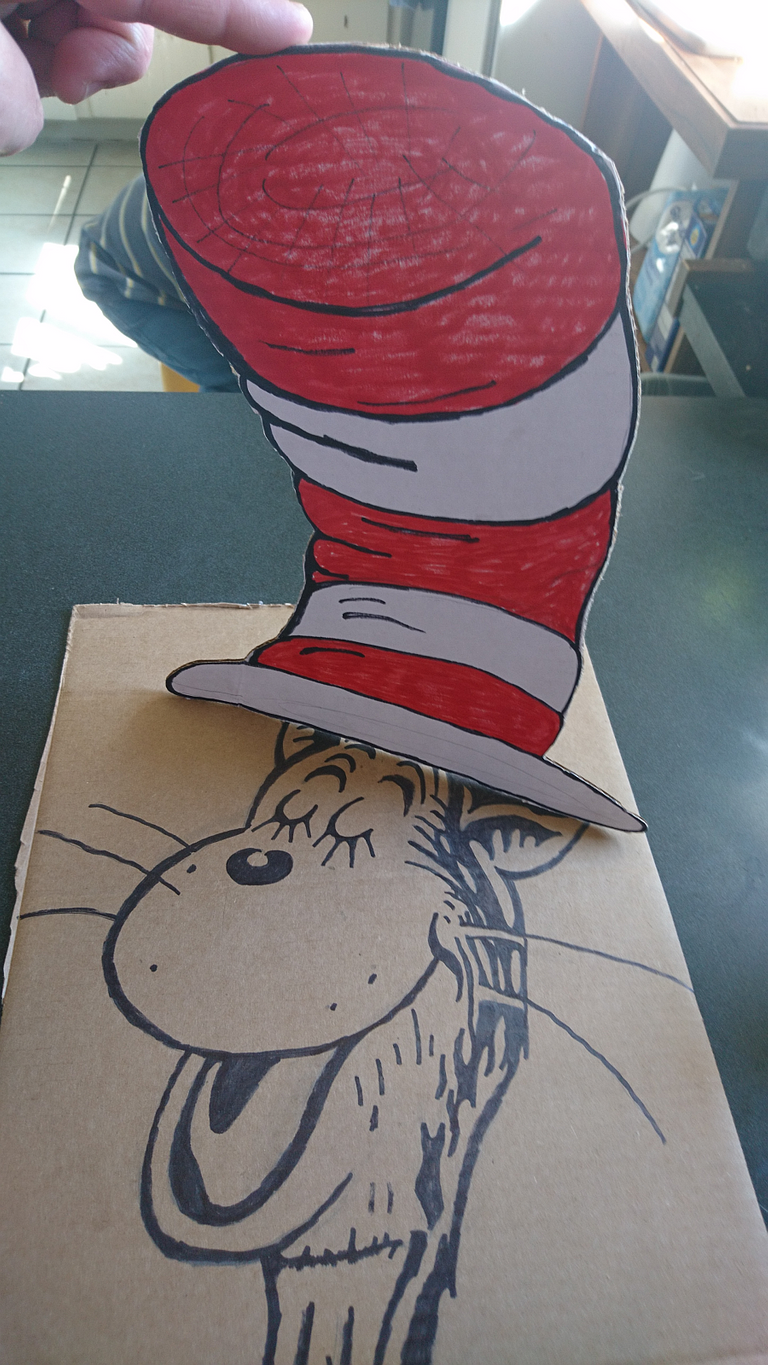 original art freehand pencil and ink on cardboard after the book reference
This Monday, March 2nd, was children's book author Dr. Seuss's birthday. I have been volunteering on a rotating basis to read books for the weekly Story Hour at the local library. This week of course we read Dr. Seuss books. Fun Dr. Seuss fact I found while preparing to be the reader for this week:
Theodore ("Ted") Seuss Geisel actually pronounced his middle name "Soice" to rhyme with "Voice". Yes you heard me right, Dr. Soice LOL
A friend of his wrote a short poem about the proper pronunciation:

You're wrong as the deuce
And you shouldn't rejoice
If you're calling him Seuss.
He pronounces it Soice.

Alexander Liang
---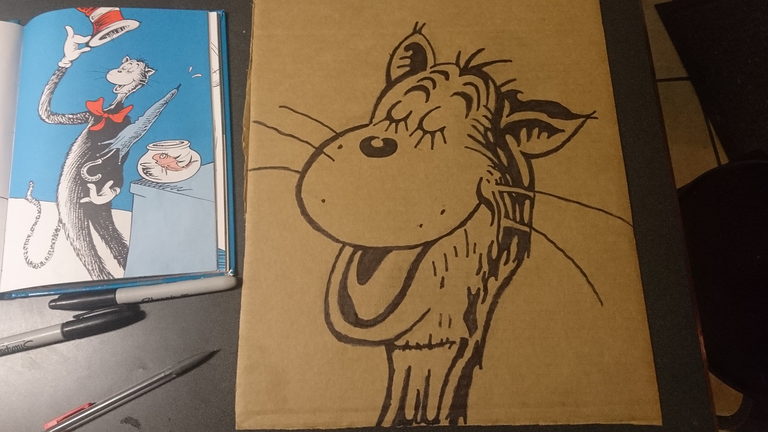 I drew the Cat (without hat) on cardboard.
I drew the hat on a separate piece of cardboard and cut it out so we could play "Pin the Hat on the Cat" with the kids after the story hour was over. It was a blast! There were about 15 kids there this week, some weeks there are more.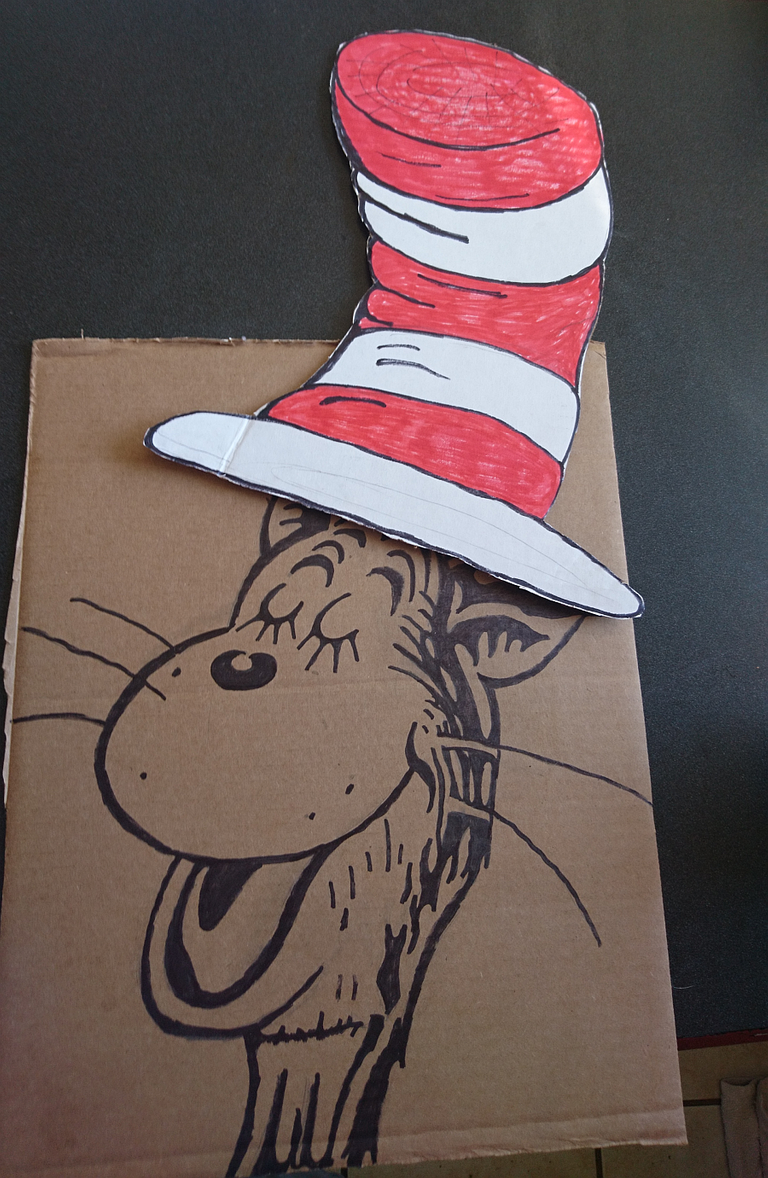 I also prepared a craft project for the kids, making truffula trees from pipe cleaners and cotton balls. @thingone and @thingtwo are super proud of their truffula trees. It is amazing how much the Lorax resonates with preschool age kids. They get it.
I am bummed that I didn't get a picture of my example truffula tree, it looked awesome! I teased the cotton ball out into tufts which I colored purple and pink, and it had a green and blue striped trunk (two pipe cleaners twisted).
---
I have been bringing my guitar to these story hours at the library and singing children's songs at the beginning while people are showing up. I realized these are actually my first musical performances in front of a live audience since I played the Southeast Alaska State Fair the summer of 2013!
---
Stay strong STEEM and remember to vote for community witnesses! Do not vote for any witness running version 22.5, these are puppet witnesses controlled by Justin Sun / Tron.