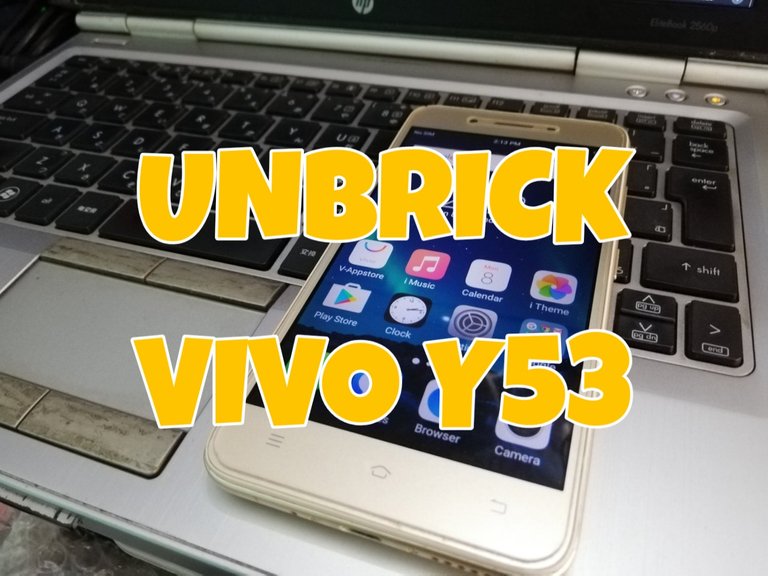 Problem
Hang on Logo
Update Error
Auto Restart
Arrive this morning on my shop, customer problem the phone is hang on logo only, i check it and talk to the customer to sit or walk for a while because it takes 15mins to 30mins to be done, this method can solve the following software problem only half soft brick, hang on logo, update error, auto restart, commonly solve thru flashing.
The Vivo y53 processor is a QUALCOMM CHIPSET cant be flash on ordinary usb connection, we have to open it and put it on to EDL mode (Emergency Download) it is a Qualcomm feature that can allow you to perform tasks like unbricking or flashing your devices. do not try this to any other model, Note: this procedure will work only to Vivo Y53.
Tools Needed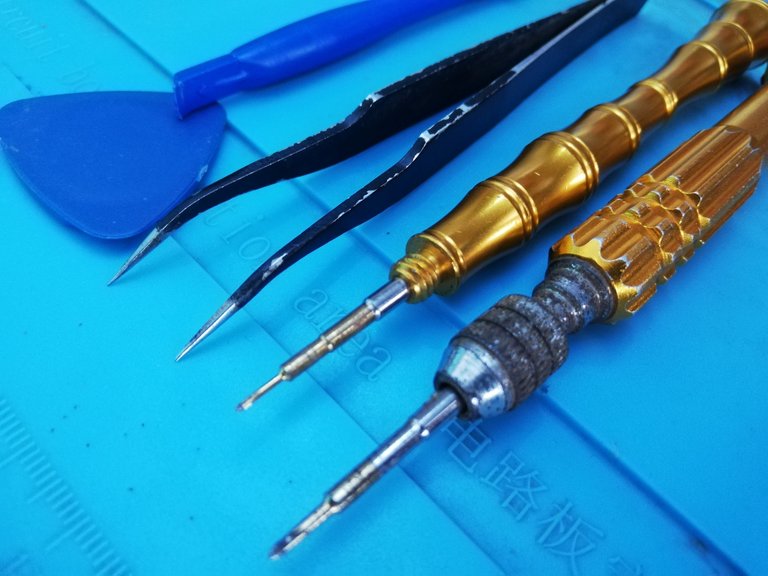 Tweezer
Screw ★ 0.8
Screw + 1.5
Plastic picks
Sim Card ejector
Usb Charging and Data Cable
Laptop
Qualcomm Flash Image Loader v2.0.0.2
Vivo Y53 Firmware
---
Procedure
1. Remove the sim tray by the sim card ejector tool, then fully turn off your phone.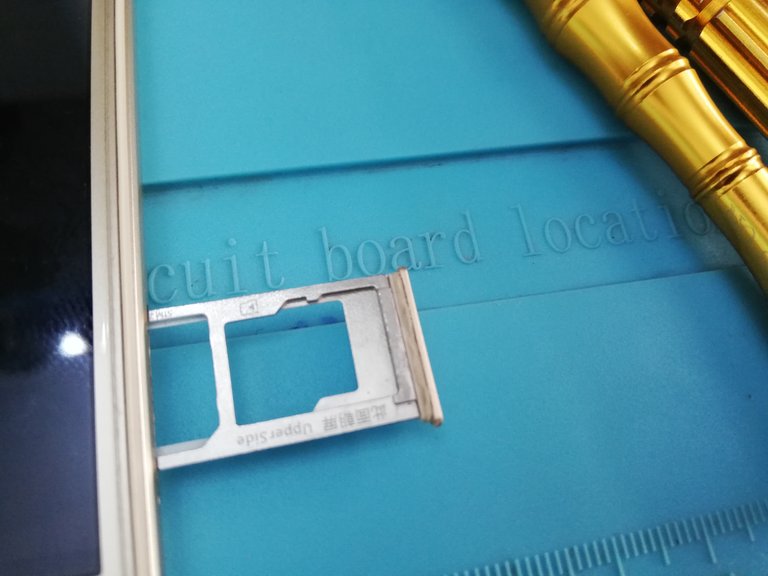 2. Remove the two screws at the bottom by Screw ★ 0.8 tool.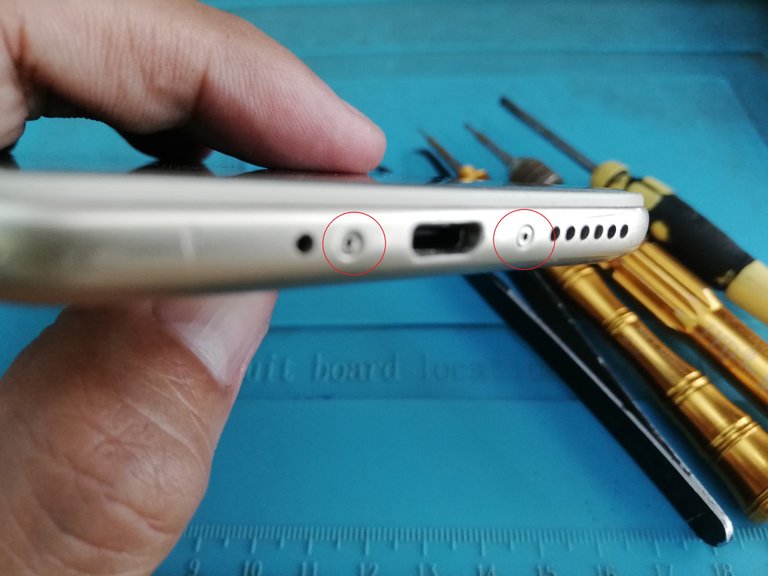 3. Carefuly remove the back cover using the plastic pick tool.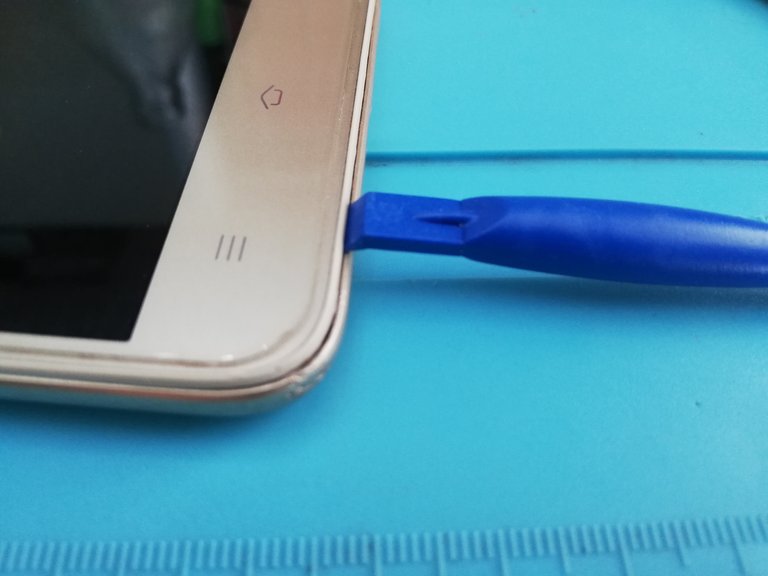 4. After dissassembly we can now proceed to flashing.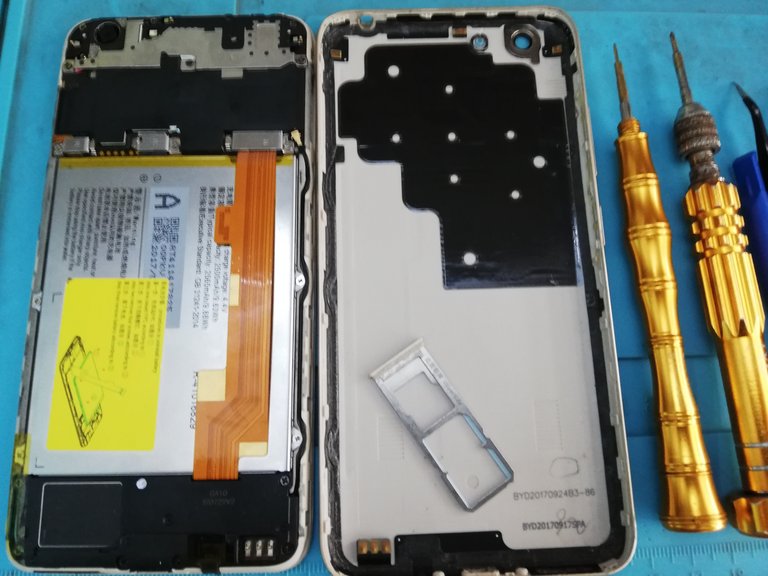 ---
Flashing
1. Download the Qualcomm Flash Image Loader v2.0.0.2 QFIL then extract.
2. Download the Vivo Y53 Firmware then extract
3. Open the QFIL software check the Flat Build.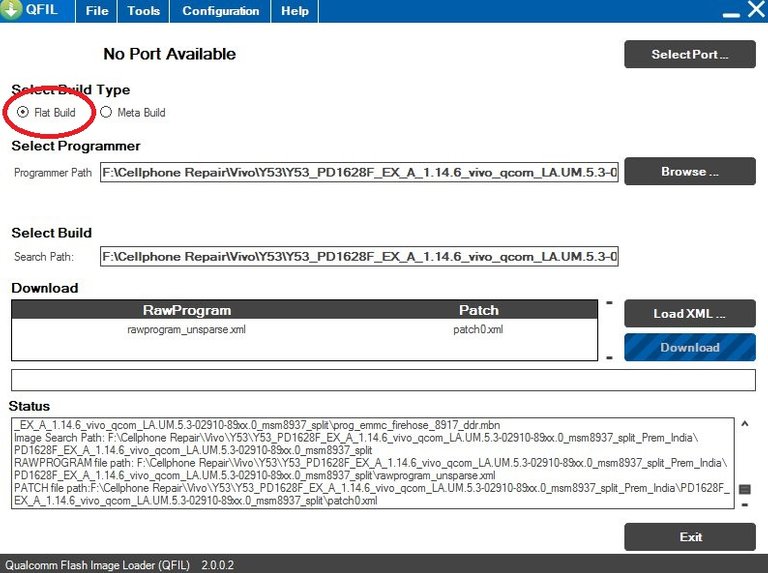 4. Load the Vivo Firmware, Select Browse go to your vivo firmware extracted path.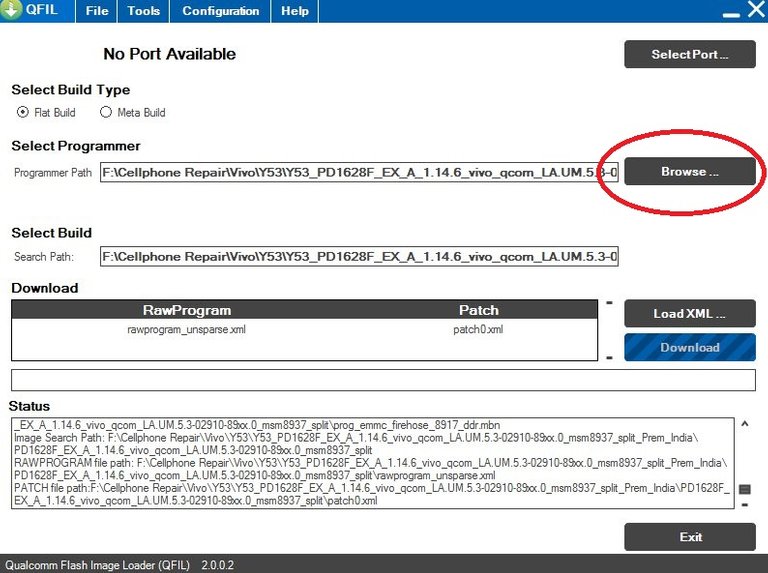 5. Select this filename "prog_emmc_firehose_8917_ddr.mbn" to your vivo firmware extracted path.

6. Load XML to your vivo firmware extracted path.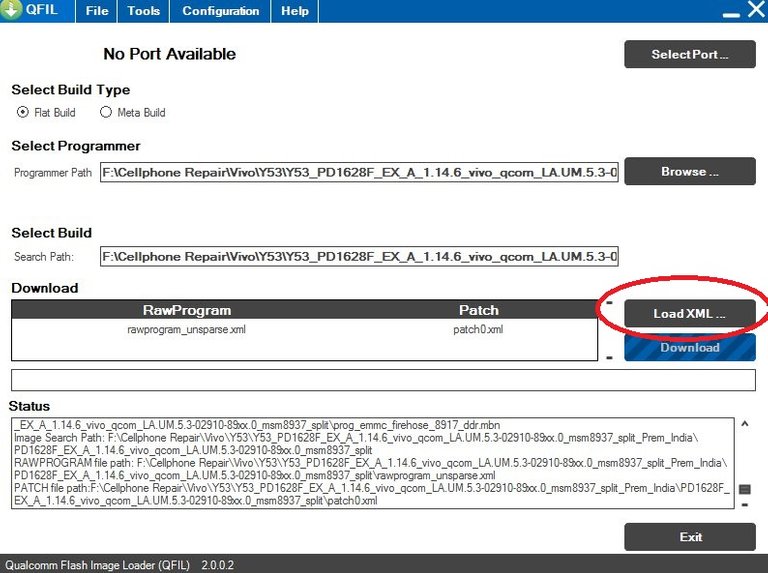 7. Select this filename "rawprogram_unsparse" to your vivo firmware extracted path.

8. there will be another popup select the filename "patch0".

EDL Mode
9. Before we proceed to flashing we have to put the phone into testpoint to activate the EDL mode by connecting those two dots.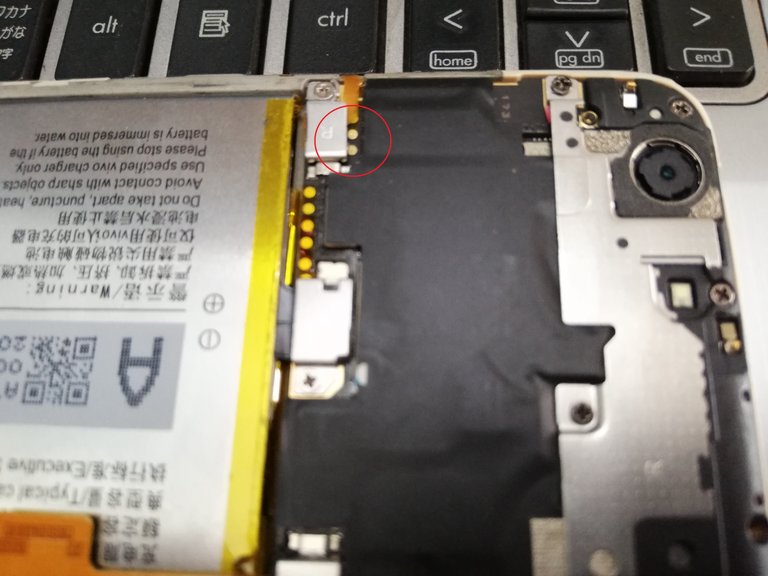 10. Make sure you have a Qualcomm driver installed to your computer, google it, use the tweezer to connect the two dots, then while holding those testpoint, connect the USB cable to your phone and to the computer, to know that it is connected you will hear a beep sound, then remove the tweezer to the two dots to begin flashing.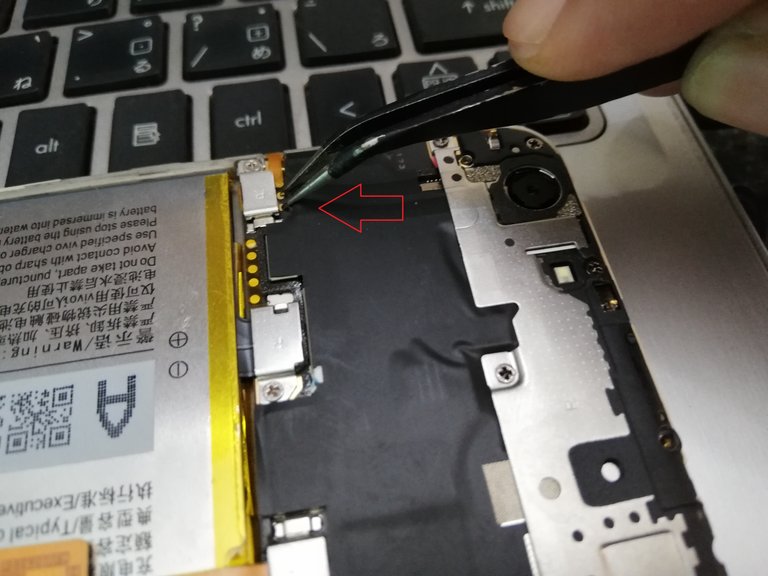 11. Lets go back to the QFIL and click dowload, you will see a blue gauge in progress to the status bar, wait untill it reach to the end then your done.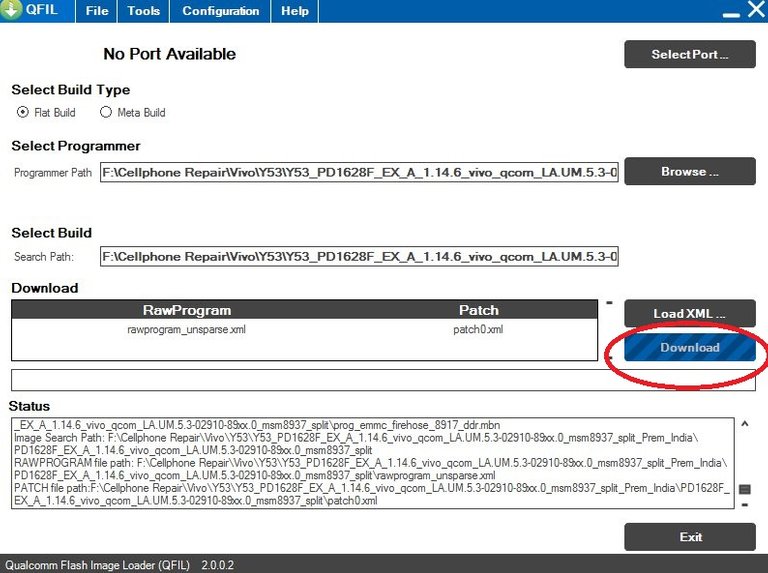 12. Remove the USB Cable and assemble the phone then boot it up, NOTE: all data stored and downloaded apps that previously installed will be erased.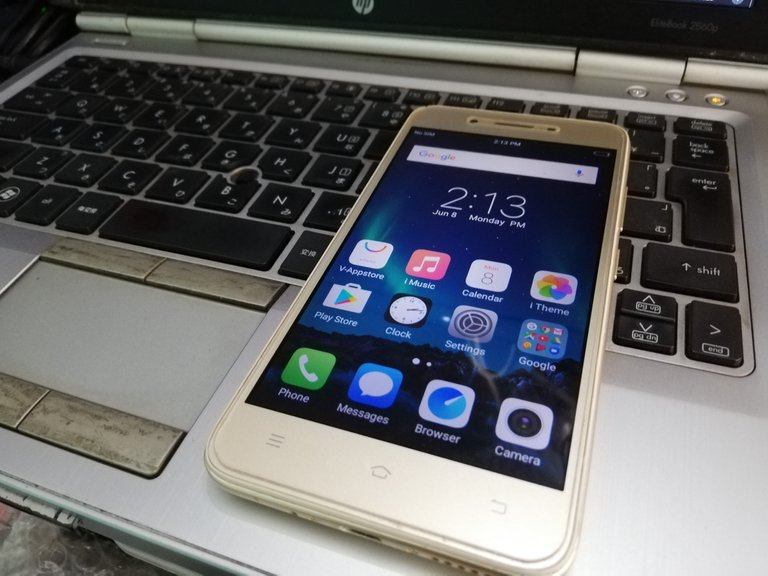 WARNING: This is done by a technician, i am not responsible to any damage of your device if there is a hidden defect prior to the software problem.
____
Stay Tuned
@dashand