Not long ago I came across the first power box with La Linea. Last weekend I came across a few more. It was really fun to see this little funny cartoon character again. I have not seen him on TV in many years and had completely forgotten how popular he once was. There might be some more around town, but these are the ones I have found until now.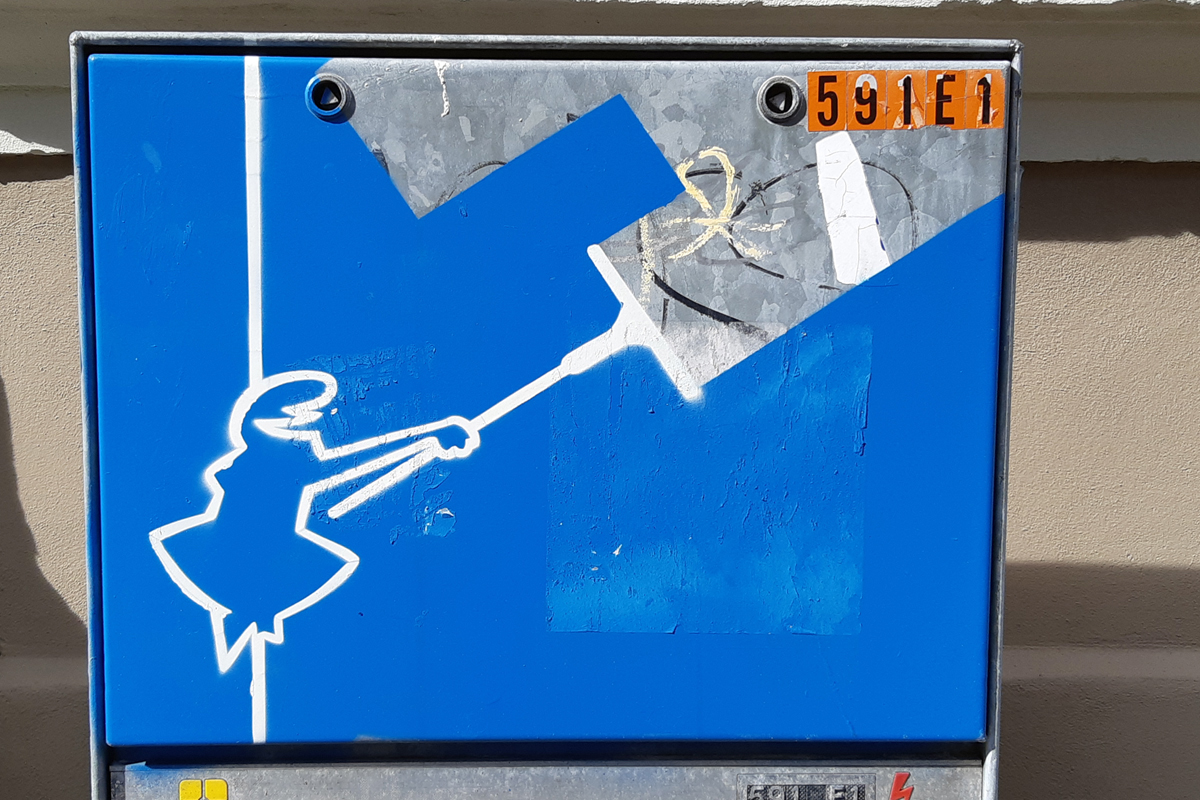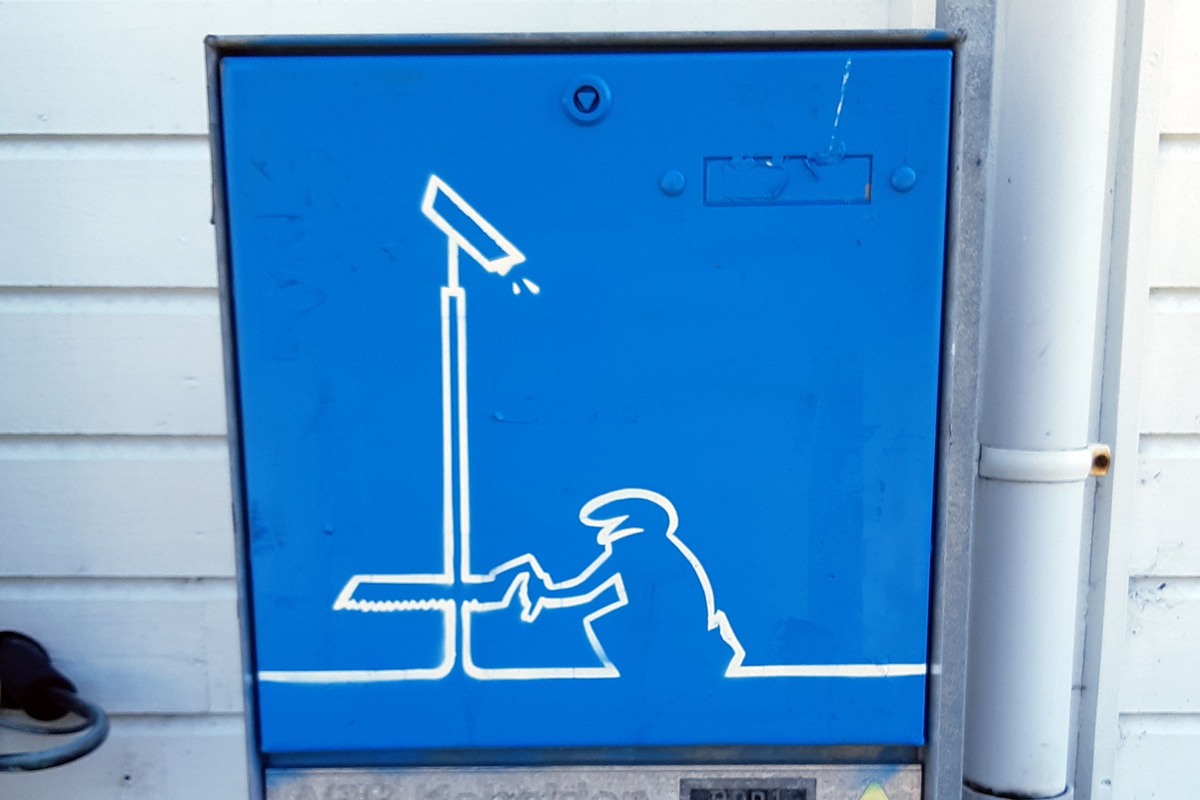 This Italian animated series goes as far back is the 70s . Many episodes were made and shown on TV in many countries. They were short. Lasted only a few minutes each, but this little guy allways did drawings in silhouette, accompanied by music. I remember my sons loved to watch them.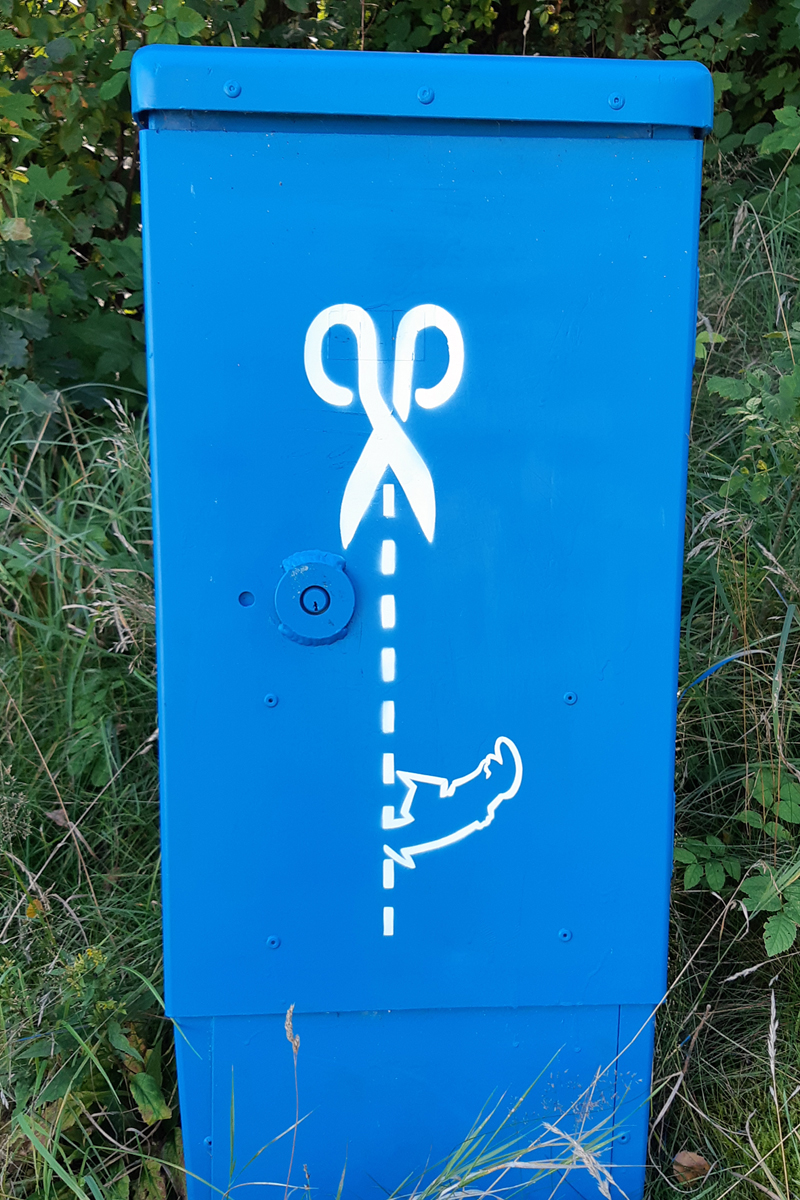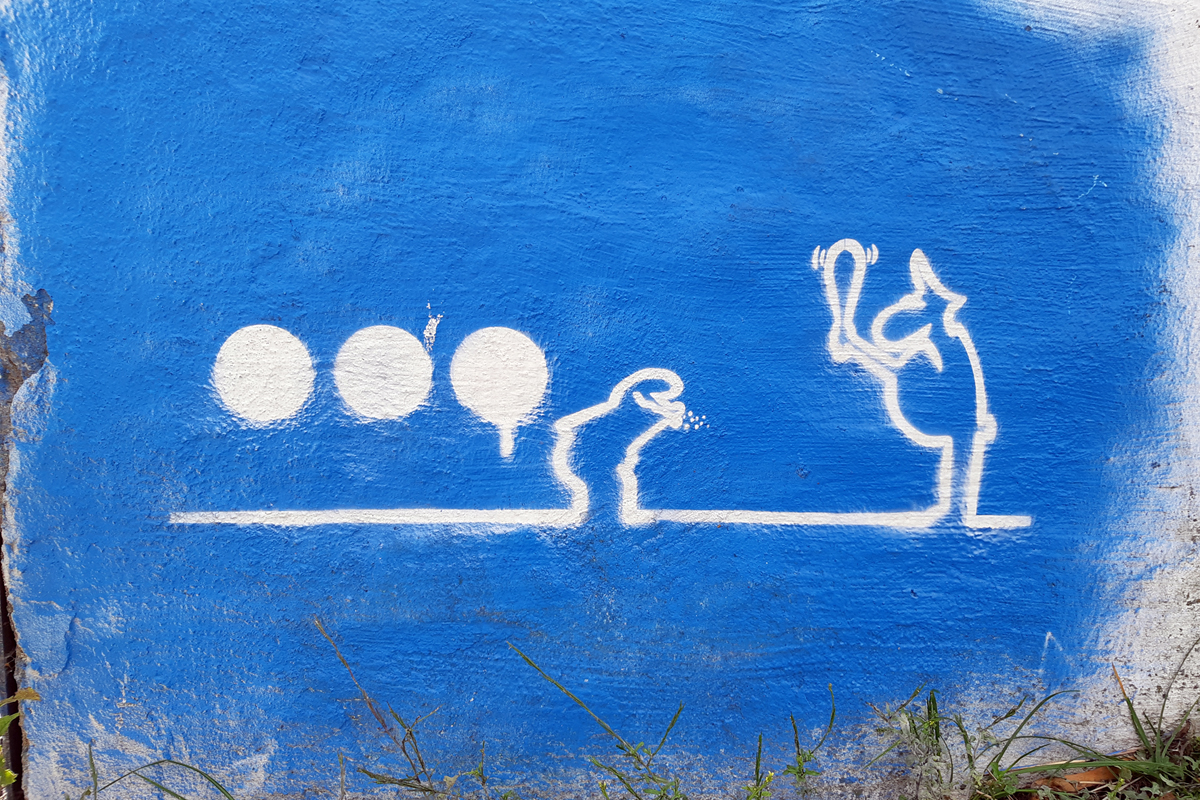 Today I have been to town to visit a friend. As I approached her house I saw the blue painting in the corner of the building. I have managed to find out that the artist behind these power boxes and the wall is Dot Dot Dot – a Norwegian artis who started his career some time in the late 1990s. His firsts works were graffiti, but around 2007 he started with stensils. Now a days it's also possible to find his work in galleries. He is a well known artist in Norway who also has contributed with murals outside Norway.
Please do follow if you want to keep up with my next street art. Any upvotes or resteems are hugely appreciated!
Latest street art post, check out :
STREET ART #71 - Aalborg is not on the lazy side when it comes to street art (Denmark)
U.J
Kristiansand, Norway
All the photoes are mine, Ulla Jensen (flickr, Instagram and facebook)
[//]:# (!pinmapple 58.147655 lat 7.995595 long STREET ART #72 – La Linea is visiting Kristiansand (Norway) d3scr)
Read about us? // Main page!
Latest content: Travel, Art, Food, Article, Poetry