After introducing the Grim Folks Garage series, we decided we wanted to document the Grim Folks' adventures while diving into this new adventure. Comic strips seemed to be the best choice.
Strips will be composed of several frames and each one of them will be dropped for you to get with your wax. Those wanting the final strip will be able to blend the different frames to get the completed strip. All drops will be shown in our collection NeftyBlocks drop page.
Last Thursday we introduced the first frame drop which you can get at this link for 5 WAX. Foggy Lady gets mad as she calls all the folks to get ready for the tour, but they seem too busy doing something different...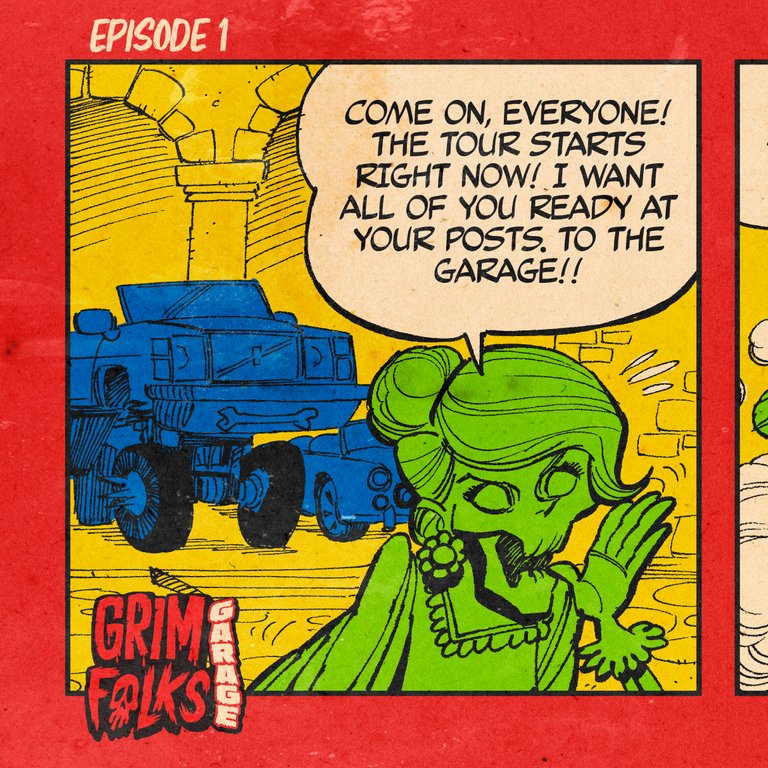 This next Tuesday and Thursday you will be able to get frames 2 and 3 and blend them for the complete strip. Comic blends will be shown on our NeftyBlocks Blends page which can also be found in our webpage blends menu.
We are using the pre-mint option in those drops, so everyone may have a chance to get low mints when getting the frame NFTs.
Keep an eye on our Twitter account for all drop announcements.