This was one of the moments that most people who are fan of one piece think is the most heartbreaking, the death of the protegonist brother Portgas D. Ace, after all that Luffy had to go through to rescue his brother he died in his arm.

It was a lot of time since I last draw some manga and I was thinking of doing some One Piece drawing since is my favorite manga right now (althought I´m not reading any other manga) and this was a moment that brough tears to my eyes. I hope you like this little tribute to this moment.
Monkey D. Luffy crying for his Brother, Portgas D. Ace.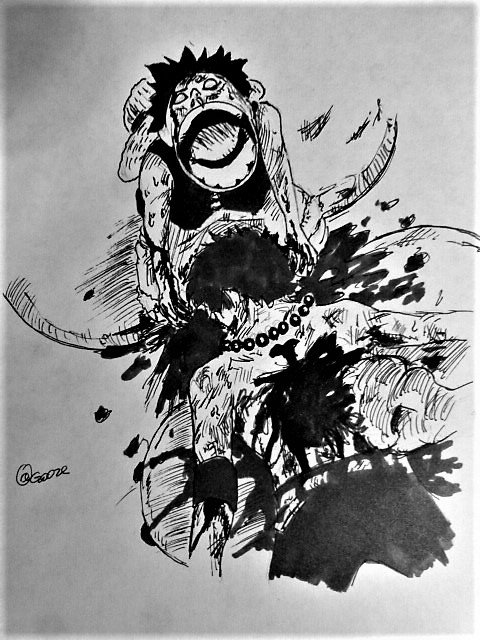 ---
First I sketch with a mechanical pencil the whole drawing to make it easier for the ink process.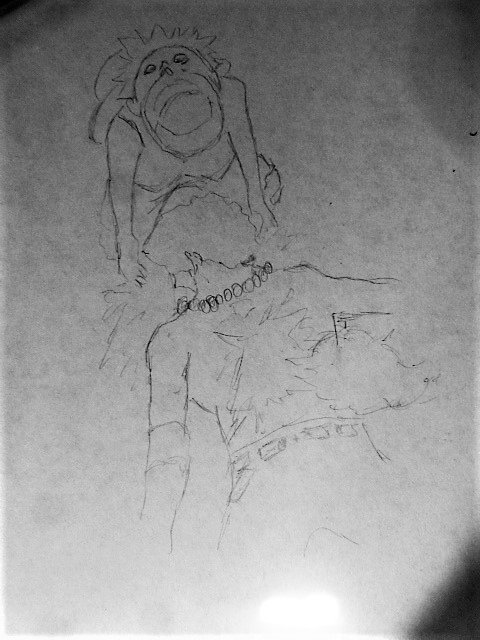 ---
Then I started to apply the ink on luffy for the manga style.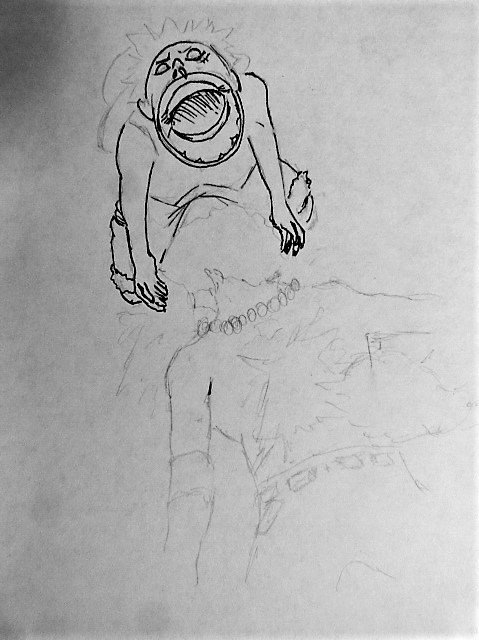 ---
Here the drawing is almost complete, what is left to do is to draw the details and the inking on the clothing and hair.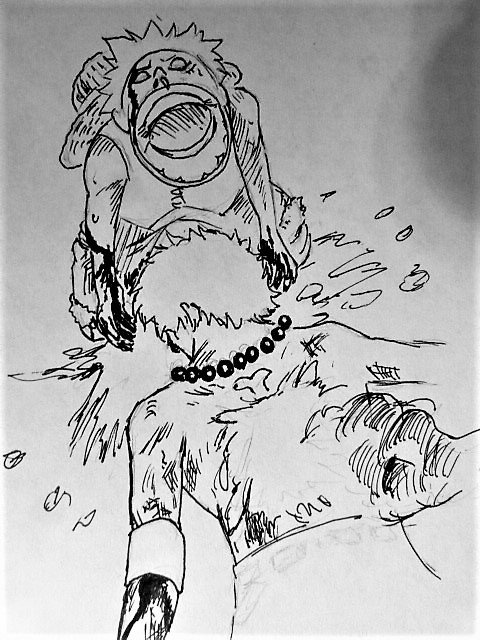 ---
Finished drawing of the most heartbreaking moments in One Piece. (FOR ME)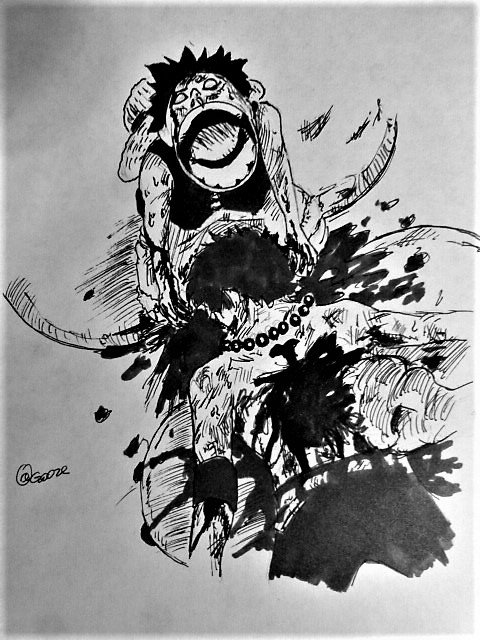 ---
This is the page I used as reference for this drawing.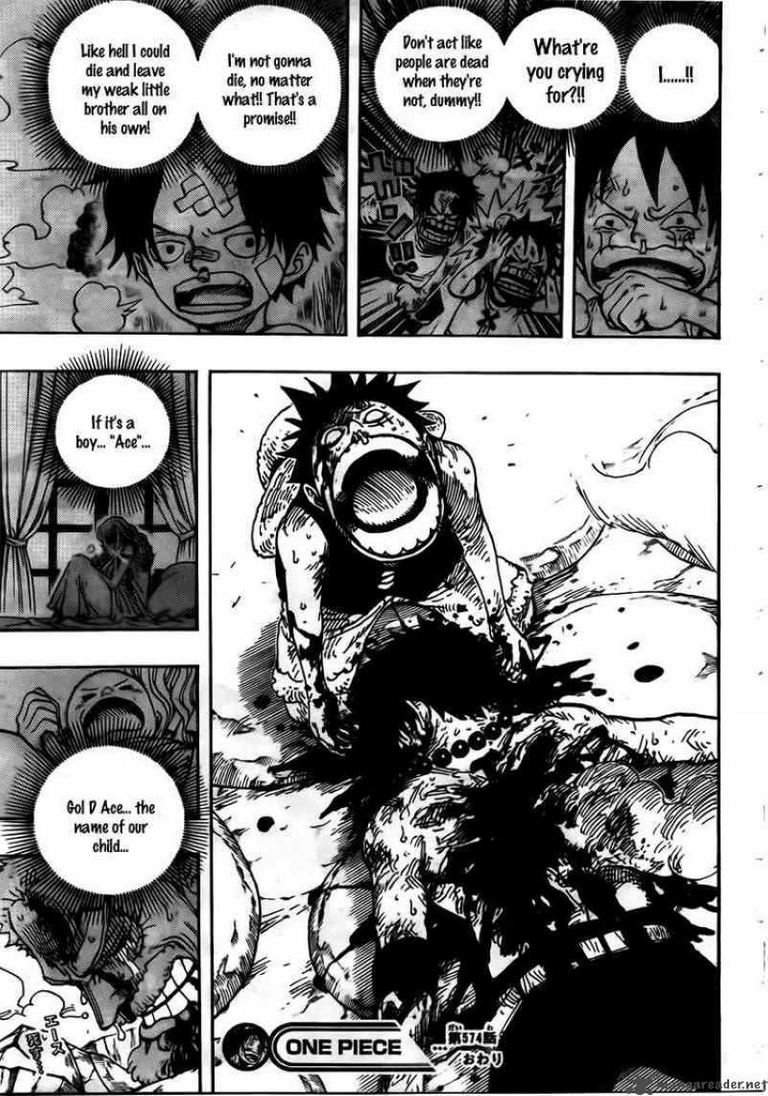 One Piece - Manga 574