Even though it has been very hot over here for the last couple of days, I still felt like baking this recipe that I found on a Youtube-channel called Bon Appétit. They post really fun videos, with professional chefs cooking and baking the recipes. Cool, right? Even though I'm not a professional, I am still going to show you my version of the doughnut bread pudding. I hope you enjoy!
---
I doughnut want to throw the doughnuts away.
This recipe is great for when you have leftover doughnuts. The doughnuts need to be a bit dry so they can soak up all the custard. But don't worry, freshly made ones would work as well, but they probably have to bake a little longer before they look and feel like croutons.
I've used sugar-coated doughnuts, because I've put Nutella on top, but I think glazed doughnuts combined with jam (instead of Nutella) would be tasty too. But really, you can go all out with this recipe. For example: replace the cinnamon with lemon zest or the vanilla extract with rum or bourbon.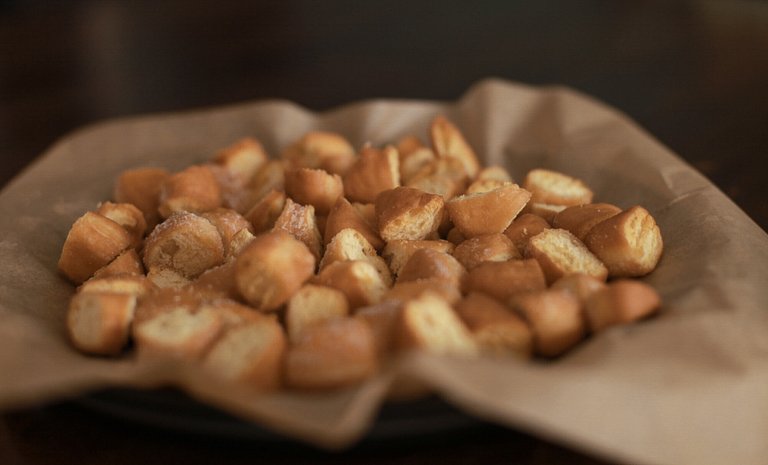 ---
The recipe
Unsalted butter for the baking dish
12 glazed or sugared doughnuts (preferably a day old)
4 large eggs
4 large egg yolks
4 cups half-and-half
2 tbsp of sugar
1 tbsp vanilla extract
A good pinch of salt
Cinnamon
Nutella
Powdered sugar for dusting
---
How to make the pudding
Preheat the oven to 160 degrees and butter a baking dish. Cut each doughnut into eight pieces and place them on a baking sheet. Bake them for around 15 minutes, until they are golden brown and crisp. Let the doughnut croutons sit until cool.
In the mean time you can whisk the eggs, egg yolks, half-and-half, sugar, vanilla, salt, and cinnamon in a large bowl until it looks light, uniform and foamy. Add the doughnuts to the bowl with custard and push them down so they can absorb the liquid. Let sit for 5 minutes, then toss and press gently again (make sure they don't fall apart). Repeat this twice more for a total of 15 minutes.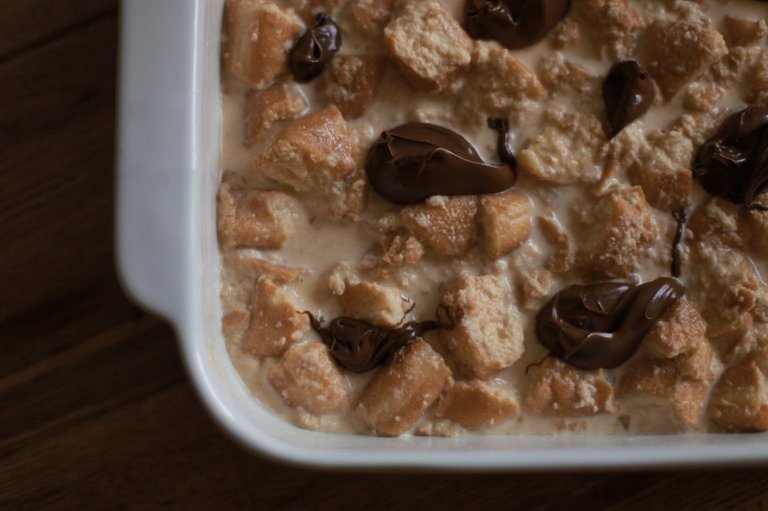 After they doughnuts are fully soaked you can pour them, and any remaining custard, into the baking dish. Dollop the Nutella over, but avoid the edges of the baking dish so it can't burn during baking. Put the baking dish into the oven and bake for 50-60 minutes or until golden brown, puffed and bubbling along the edges.
Let the pudding cool down for 20 minutes before you start to dig in and make sure to dust your piece with powdered sugar. Bon appétit!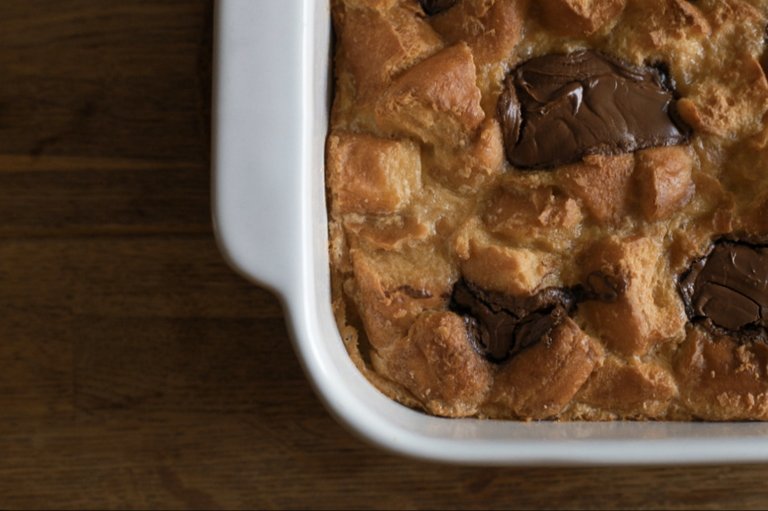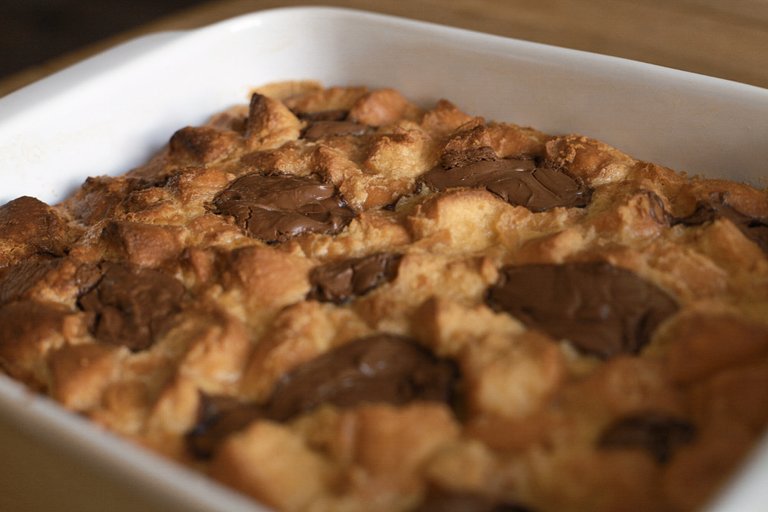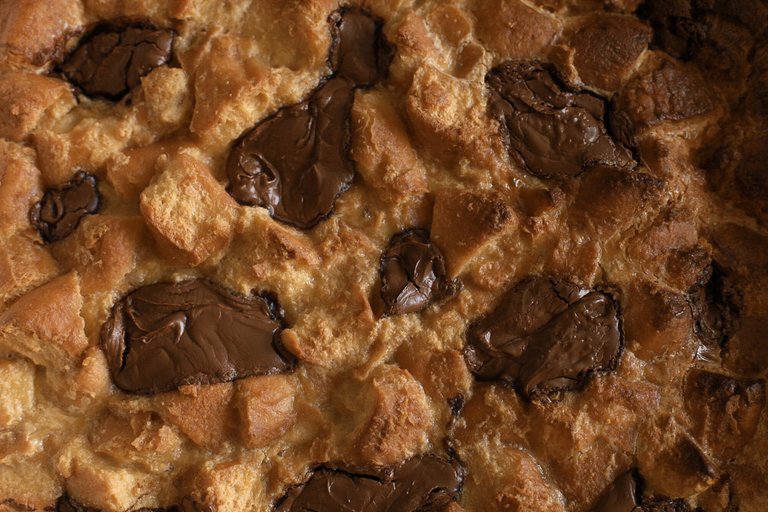 All photographs taken by me
The texture after baking is somewhere between an eggy bread pudding (duh, 8 eggs) and a clafoutis. Very yummy! Next time I'm going to add in some rum, because why not^^
Lots of love,
Dymph