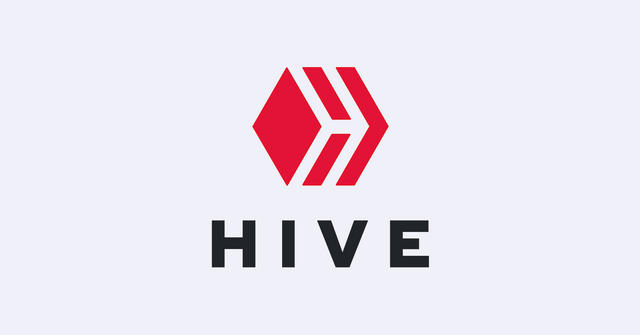 Alright Dan, fine, ill do another one of these. 😏 Twitter is slow and theres only so many tweets i can make about how HIVE is better then STEEM in every way, before i start boring people. lol
Ill get to HIVE in a minute, but lets first talk about STEEM because without Steem there is no HIVE.
For me Steem was always, regardless of the ninjamine, among the very few, and i mean a small handful of crypto projects that had any any chance of achieving mainstream adoption. And that is something i place most value in.
If you take "blockchain" tech as something all (most) projects share and place it as the base value then you can easily conclude that only a very few of the projects add any value at all beyond that.
When i got into this space like a wide eyed schoolboy getting ready for his first day at school i was amazed by all the promises of a economic revolution and riches for everyone if.they.just.bought.my.coin. It didnt take long to determine that most of that is BS.
I was never interested in the stupid crypto propaganda, in spinmasters that weave a narrative from unrealistic fears of the libertarian community in crypto, i never bought into Bitcoin propaganda or into maximalist laughable attempts at trying to somehow pull a use case out their back end.
What i do is look at how likely a technology and the idea is to break into the mainstream.
STEEM did just that for a very short period of time. For maybe a few weeks. It was there. Steemit was a top 700 website in the world, ive heard people talk about it on the street.
Ned had a chance of capitalizing on that and he failed spectacularly, but what that shown was that there is proven potential.
And that is something no other project i know of, not Bitcoin, not Ethereum, not EOS can claim.
Now that potential has moved from STEEM to HIVE.
While i do see those that think that Steem will have a bright future after this split, i cant say i agree. While we on HIVE will put all our efforts into making HIVE all it can be, the efforts of those that control STEEM will always be towards making TRON all it can be.
That brings me to what HIVE means for me.
Well, its currently looking to be everything i hoped crypto would be, to be honest. A vibrant community of people where everyone has a voice, big or small. Where everyone pushes towards a common goal unburdened by a central decision making authority. (One of the reasons STEMITRON was a no go for me)
Our decision making might be stake based where the big investors have much more influence then a small user (more skin in the game) but the community ALWAYS has a say. Their input is supremely valuable. We just saw that.
You think @blocktrades could have pushed ahead HIVE and have it be this successful, off the bat, without the community? No.
So dont come and tell me the small guys cant get heard. We were all "the small guys" compared to Justin and we sure as hell got heard! ;)
In the end after all this HIVE is a wrong being set right. Its the only project in crypto i know of that is driven truly by belief in decentralization and all those ideals that the crypto space proclaims to stand for.
Its proof that while money can buy you some fake statistics, like trading volumes, user and transaction numbers, it can never buy a community that values something more then a fat wallet of a man child whose whole marketing strategy revolves around faking everything.
Just a few words.. Ill see ya. ;)