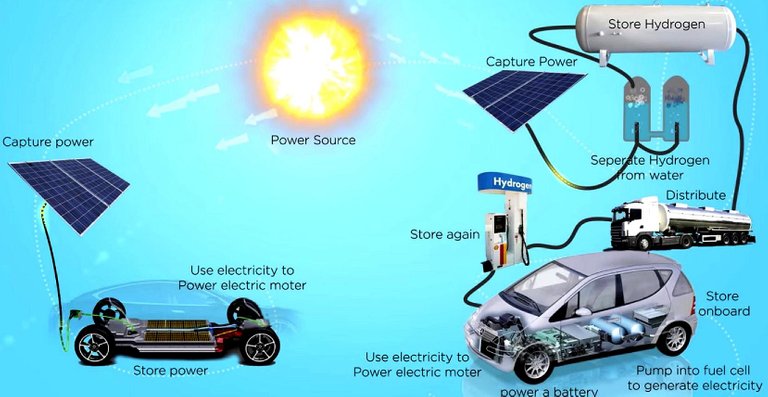 Source
There is currently a small debate on whether or not the hydrogen fuel cell will win the battle against the lithium battery in transport, especially in heavy transport over long distances.
Actualmente hay un pequeño debate sobre si la pila de combustible de hidrógeno ganará o no la batalla contra la batería de litio en el transporte, sobre todo en el transporte pesado a largas distancias.
One of the problems hydrogen faces in order to prevail is its production, unlike other fuels such as oil, it is not free in nature but must be extracted from other more complex compounds such as gas and this process. it is not too environmentally friendly.
Uno de los problemas a los que se enfrenta el hidrógeno para poder imponerse es su producción, a diferencia de otros combustibles como el petróleo, no se encuentra libre en la naturaleza sino que hay que extraerlo de otros compuestos más complejos como el gas y este proceso no es demasiado respetuoso con el medio ambiente.
But this could change thanks to a team from RMIT University in Australia that has discovered a process that would be able to profitably obtain hydrogen from our wastewater.
Pero esto podría cambiar gracias a un equipo de la Universidad de RMIT en Australia que ha descubierto un procese que sería capaz de obtener hidrógeno a partir de nuestras aguas residuales de forma rentable.


Source
Normally, methane gas is obtained from water treatment, which comes from the decomposition of organic waste that goes into the water once it has settled to the bottom.
Normalmente del tratamiento de aguas se obtiene gas metano que proviene de la descomposición de los residuos orgánicos que van en el agua una vez que han decantado y se han aposentado en el fondo.
With this new process, the solid residues of our wastewater (read various poopers) are used to produce a kind of biochar that will later be used as a catalyst in the production of hydrogen from the biogas produced by these same wastewater.
Con este nuevo proceso, se utilizan los residuos sólidos de nuestras aguas residuales (léase caquitas varias) para producir una especia de biocarbón que después será utilizado como catalizador en la producción de hidrógeno a partir del biogas que producen estas mismas aguas residuales.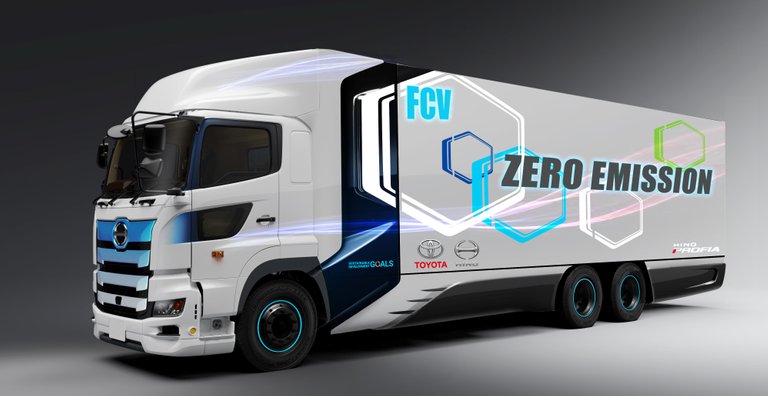 Source
If the invention works, we will not only purify our waters to return them clean to the environment, but in the process we will obtain an extra benefit from our filth in the form of fuel that is respectful with the environment.
Si el invento llega a funcionar no solo depuraremos nuestras aguas para devolverlas limpias al entorno sino que en el proceso obtendremos un beneficio extra de nuestras inmundicias en forma de combustible respetuoso con el medio ambiente.
Remembering the alchemists of ancient times like the mythical Merlin and although it is not as spectacular as turning lead into gold, it is still a great triumph to turn shit into clean fuel.
Recordando a los alquimistas de tiempos antiguos como el mítico Merlín y aunque no sea tan espectacular como convertir el plomo en oro, no deja de ser un gran triunfo convertir la mierda en combustible limpio.
More information/Más información:
https://tekdeeps.com/the-reactor-provides-profitable-hydrogen-from-wastewater/
https://ecoinventos.com/reactor-hidrogeno-de-aguas-residuales/