It's been 7 long months since my last proper post in here. Quite a ride, must I say!
Most of that time I have spent juggling between my job (in which I've been leading a new project), working on @rabona, and spending time around the house & in the garden. A lot of things, and it all seems like such a blur—time is passing quickly. I should enjoy it as it is, as it will only move faster and faster from now on—as my old time friend used to say to me when I complained on time moving too quickly (and him being a few years older than me).
When I last wrote, it was winter. The weather unfavorable (although not without its charm), days were short and nights were long. Such are autumns and winters out in the country.
Now it is spring in full swing and in just a week we'll be officially in the astronomical summer time. This spring I mostly spent with @niebieskibezczas in our garden—cutting and pruning trees, roses, and a lot of other plants, cleaning up around the house, building a little enclosure for the chickens, setting up a plastic greenhouse for various plants, as well as making plans for the future... Ah, yes, the future—somehow it is always this distant thing somewhere there, and then before you know it, it is already the past.
We have had our chickens for around a month now, and they have already started laying some eggs—but we hope for more. Work around the house and in the garden is never ending. We barely got our chickens and they just started to lay eggs, and I am already making plans for the autumn: I want to renovate their little houses and insulate them properly so the chickens can make it through the winter. I welcome such projects with open hands, as after years of living in the city and using my head mostly, it is good to get back to the roots and start working with my hands (and my head as well, obviously) again to manipulate the surroundings.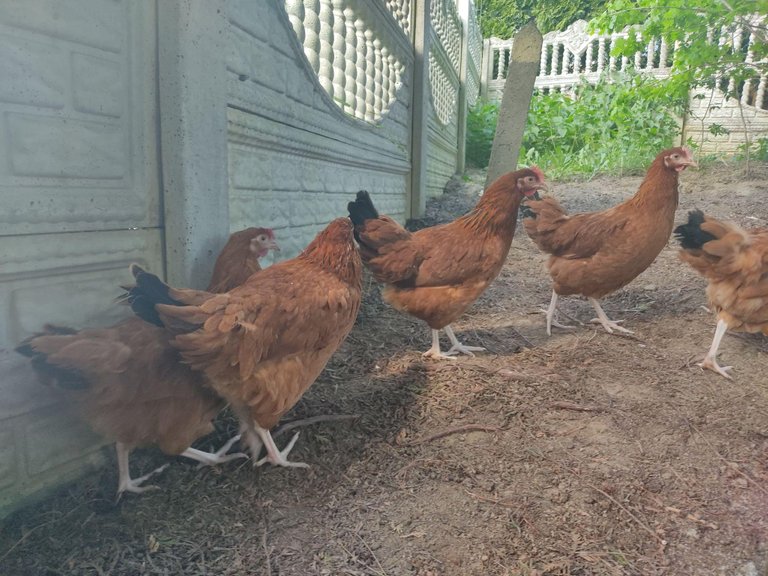 Chickens enjoying their time (1/2)
Chickens enjoying their time (2/2)
After all, this is one of the things which made us humans what we are—we were just so good (practically, not axiologically) at manipulating our surroundings. But a lot of us missed this sweet point where this manipulated surrounding starts to in turn change us—and then we end up in a constantly intensifying feedback loop. But that's a topic for a different time, I guess.
I took a few days off recently to rest mentally and physically. With two friends of me and @niebieskibezczas we travelled to Bieszczady mountains in the south-eastern tip of Poland to spent a few days surrounded by the beautiful nature. We managed to find the time to spend an afternoon at the river, make multiple barbecues, and hike over the mountains.
We discussed a lot of topics during that time. You know, the topics which are discussed by all of us—the global situation, the economy, the ongoing crises, political changes that are happening (especially in the EU). My friend joked once or twice that the world is ending. And I see why he would say that. But as we were hiking and admiring utterly beautiful views around us, a thought came to my mind: Here, the world is not ending. It is barely beginning.
In the world of our worldly affairs I like to sometimes take a step back and contemplate the nature. It is cyclical, just as we are and our civilzations too. But these mountains have been here for millions of years already—that's quite a perspective, isn't it?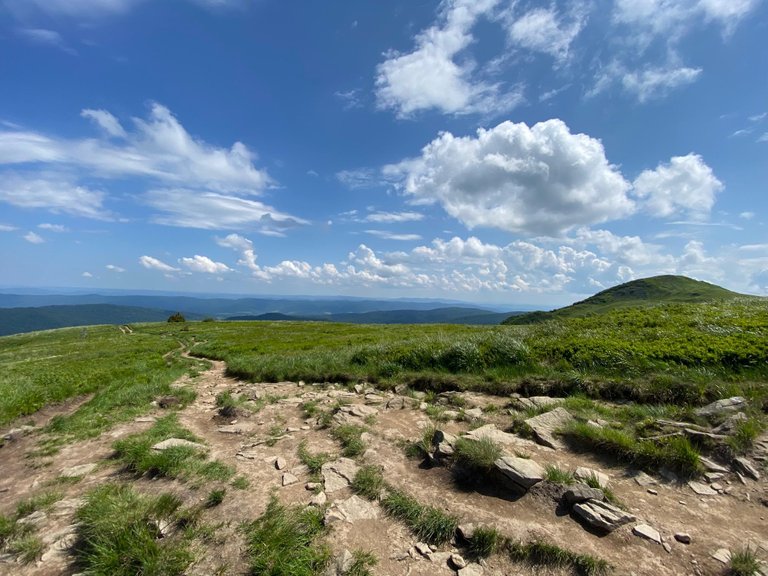 Landscape in Polish Bieszczady mountains (1/3)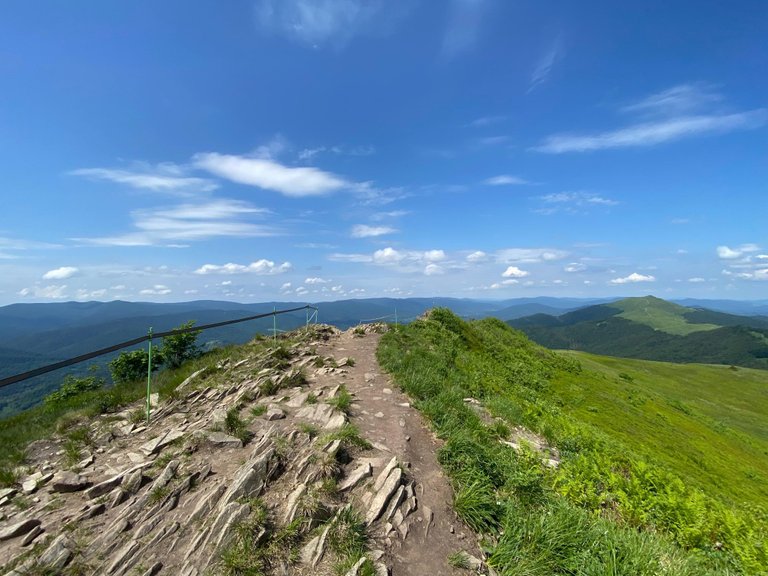 Landscape in Polish Bieszczady mountains (2/3)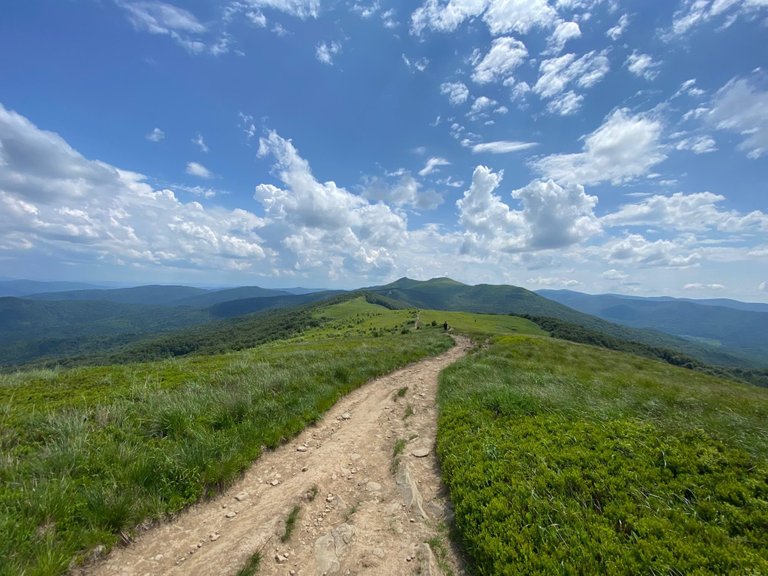 Landscape in Polish Bieszczady mountains (3/3)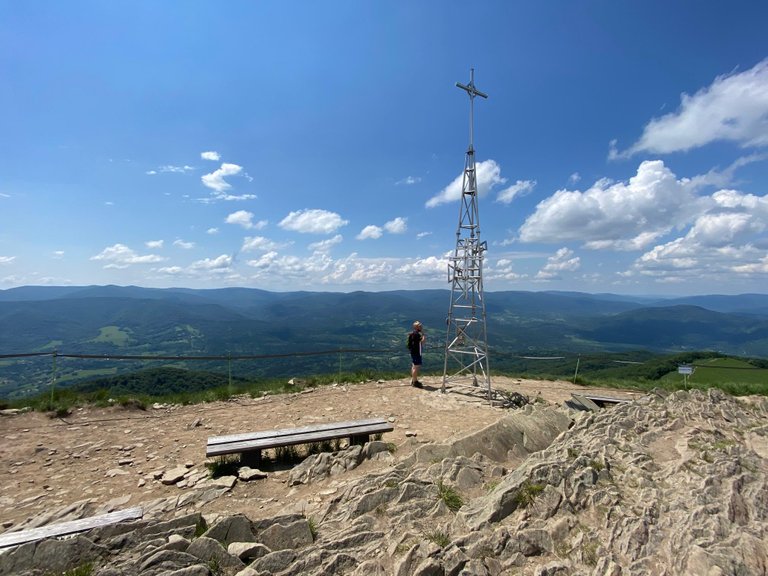 Stat crux dum volvitur orbis