We are seeing a lot of articles, a lot of posts on Hive blog, and on other blogs everyday. Let's say it again in another way.
We are seeing a lot of post titles every day. Then we are deciding, whether should we read it or not, based on the title.
So, you already know that the ''Title" of any article matters a lot! I already told a lot about post title or heading in my previous chapters. Let's go to the world of SEO now.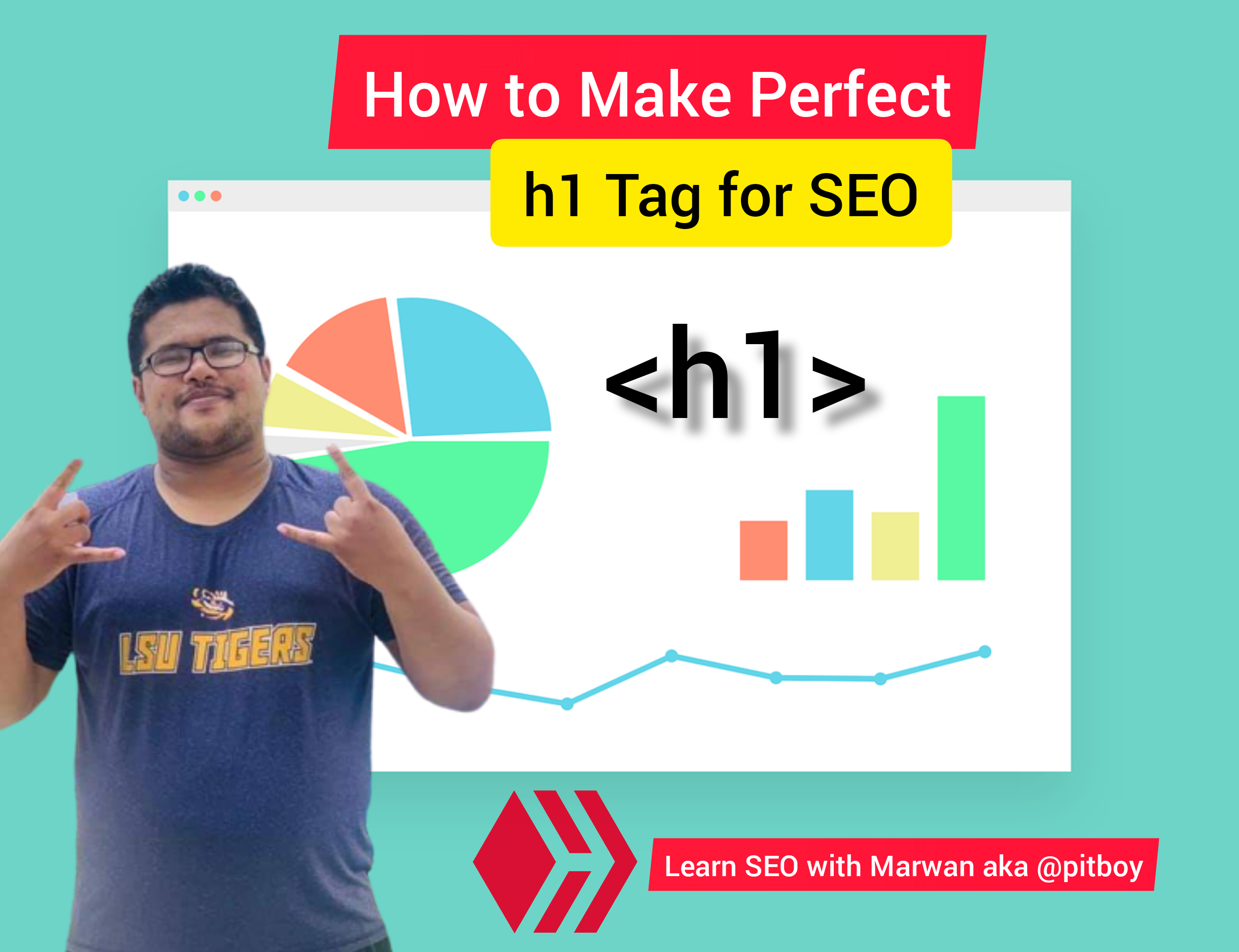 It is very important to optimize your headings when it comes to SEO. I am assuming that you're a beginner and obsessed to know about from the beginning. If you already know a lot about SEO, you may find it very tedious.
When I'm saying h1 tag, h2 tag, h3 tag, and so on, you should know that these are the HTML tags of your headings, which should be optimized for SEO. There are 6 types of headings or heading HTML tags.
This is h1 tag
This is h2 tag
This is h3 tag
This is h4 tag
This is h5 tag
This is h6 tag
---
You can see the size of the heading is decreasing as the number of heading is increasing. Here, we can say h1 is the main heading for your article and the rest are subheading. How you will use the subheading, depends on the importance of the topic.
What is the h1 tag?
When you see the title of any post on any blog, that's an h1 tag. It's the main heading for the focus of the article and it's the most important tag for SEO. This is what an h1 tag looks like -
<h1> your post intro </h1>

You can see there's a beginning and closing tag, and text between them. That defines the h1 tag on a page.
h1 tag helps the readers and search engine to understand the content of your page. Web crawlers see the title or h1 tag of any post first, and then check the keywords within the title tag.
So, we can say that the title tag is the first impression for Google web crawler, which decides whether your post is going to rank on Google or not.
h1 Tag or Title tag for SEO
Title tag or h1 tag is the main tag of your article, so you have to make sure that your main keywords are in the title. When Google crawler bots crawl your article, they see the title. If the keywords within it, they see it. And then they will consider ranking your post for this term.
Ranking on Google actually depends on a lot of terms. But if you do what I just told, you are miles ahead to your journey of for ranking articles on Google than others. It's just a code or title for your post but it is the most important thing for Google as they will display it to their search engine.
Keywords in your Title or H1 tag
You may use lots of keywords in one blog post. But if you're a beginner, I'll rather suggest you to focus on just primary or main keyword. Your primary keyword could be one word or more than one word.
And try to keep your focus(main) keyword in the beginning of your title. The closer is your main keyword in the front, the better chance you get to rank it. Then if you want to input secondary keyword in the title, place it after the primary keyword.
For example, you are writing a post about making money online. let's say your main keyword is ''Make Money Online'' and secondary keyword is ''make cash''. Then your post title could be -
Make Money Online: Best Sites to Make Cash
But I would like to work with just the main keyword. So I may write -
How to Make Money Online - 20 Best Ways
Or something like that. And I believe you have better titles in your mind. Here other words besides the main keyword are called compelling texts.
Read also - Learn more basics about SEO
So when Google crawlers see this post, they understand that this guy wants to rank his post with the keyword ''Make Money Online''. Though you may have to use the same keyword in the body of the article, image alt tags, h2 tags, h3 tags, etc.
But keep in mind that you online have 50-60 characters to write your title as a longer title isn't good for SEO. It's like a puzzle for me, because I even spent half an hour to write a title and make it perfect.
How to find h1 tag of any post
You may see lots of blog posts (which already ranked on Google) where it looks like they used lots of h1 tags. Then you may come to my post again to complain. It's better if you can just check by yourself.
Just go to the post you want to check. Click the right button on your mouse. Click on ''View Page Source''. A new page with HTML codes will open.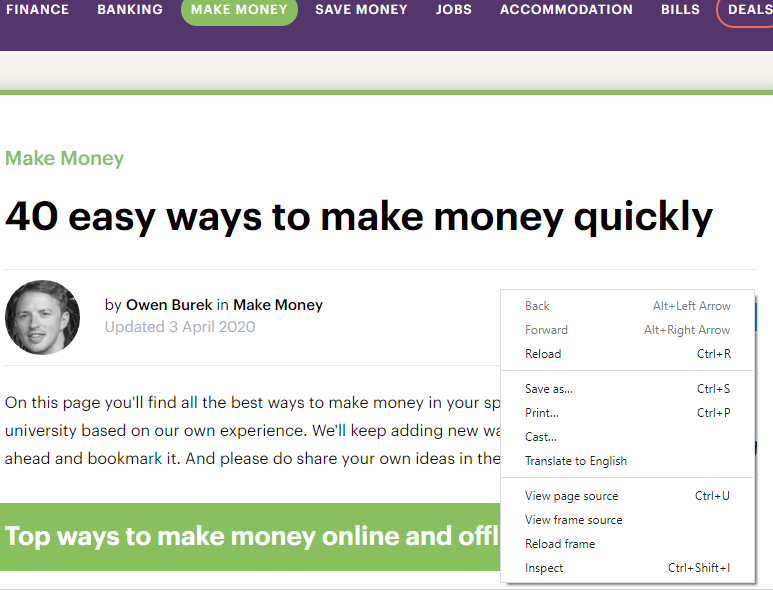 Type ctrl+F, type h1, and you'll see how many h1 tags that website used for that specific blog post.

It's not like everyone uses just one h1 tag. Sites like BBC or Forbes may use lots of h1 tags on a single page. But hey, look at their domain authority! Higher than anyone. So, h1 or title tag isn't the only aspect for ranking on Google.
You must remember -
Use only one h1 tag per post. I saw lots of blog posts that are using 2-3 or more h1 tags in their posts. Don't do this. It makes Google web-crawler confused about your main keyword. As a result, your blog post may not reach the first page of Google.

Your main keyword should be in the title or h1 tag.

The importance of heading tags relies on the heading number. h1 is the most important heading tag, then h2, then h3. Just like that!

Google only shows an h1 tag or title tag and meta description to search engines.
That's all for today. In the next post, I will talk more about the h1 tag and all other tags. You can find all of my SEO related posts under the tag #hiveseo.
I will be very happy if you use my SEO techniques on your posts. If you already did, let me know your experience.
---
***Original Content by @pitboy