Hello Hiver Friend..
This time I will share some macro photos of spiders that I discovered this afternoon when my friend and I were sheltering under the mango plants from the sun's heat.
when my friend and I were having fun talking, all of a sudden the spider jumped and landed on my clothes, I was a little surprised and without thinking,I immediately took out a macro lens from my pocket and put it on my smartphone slowly, and he immediately ran towards my fingers and paused for a moment while cleaning his fangs,I immediately shot him several times, after that he jumped towards the grass and I lost track,luckily I managed to shoot it even though only 3 photos.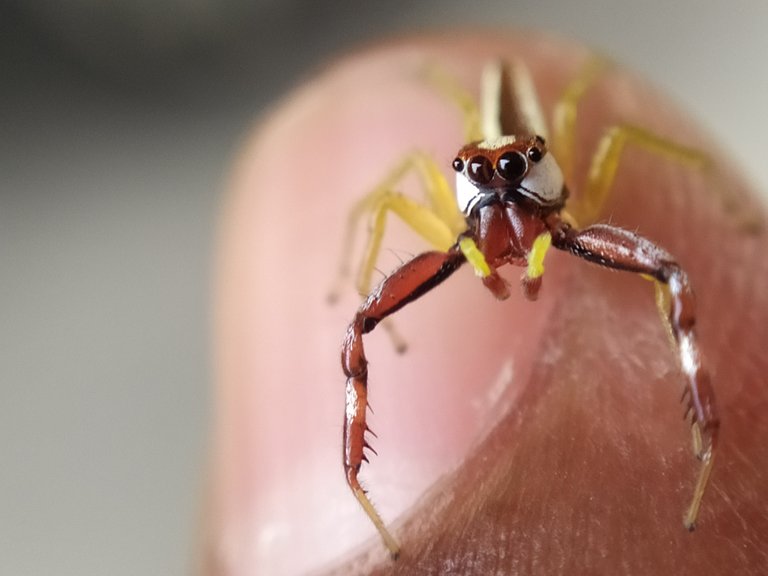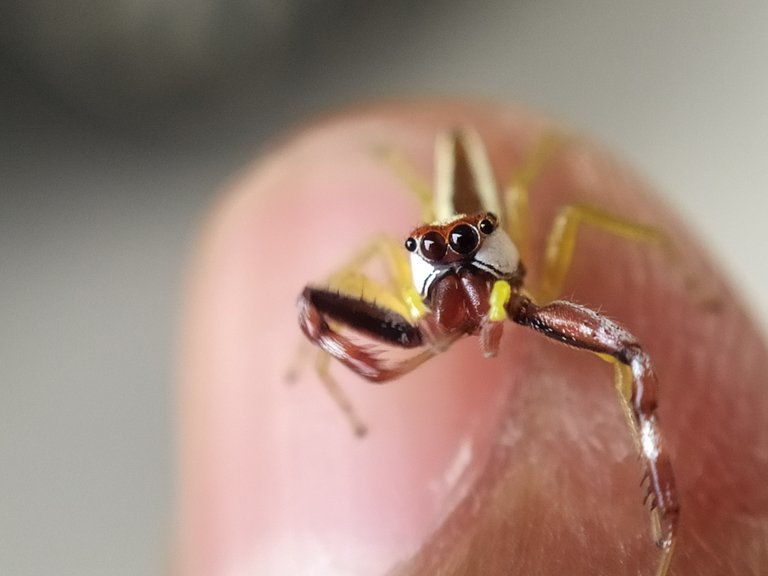 This spider has the scientific nickname Telamonia or also often called the spider The two-striped jumpers, they ambush the prey by first releasing the net before it jumps, after which it will hang like a spiderman and land right on their prey.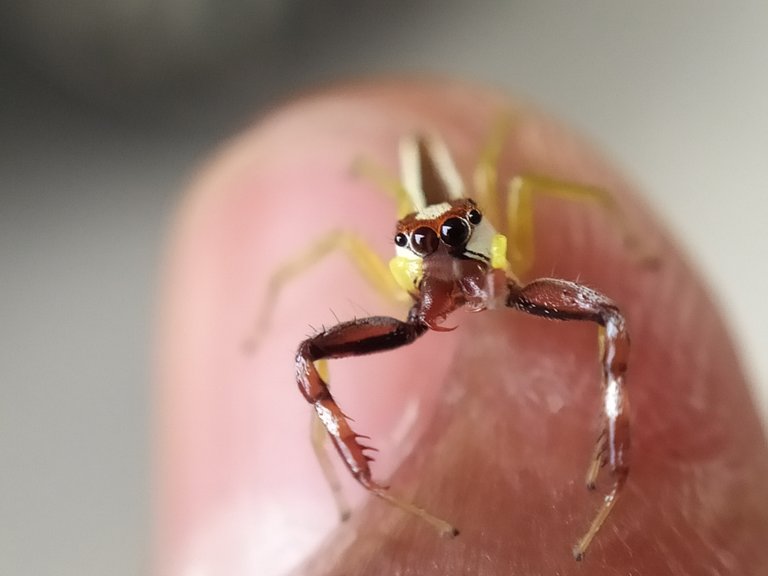 All photos taken using the Smartphone Xiaomi Redmi Note 7 with an additional macro lens.
If you are interested in a unique and interesting world of photography, please visit my account @sariarizka
Or visit the last few posts from me :
I hope you like my photography results, don't forget to vote, comment, reblog, and follow my account @sariarizka to see my other photography works.
THANK YOU VERY MUCH