Hello Steemitverse, Travelers and Foodies around the world!
Sorry for the delay of the 3rd part, but as a promise I will continue to share my island escapade. This time, it's all about our night life and some delectable breakfast.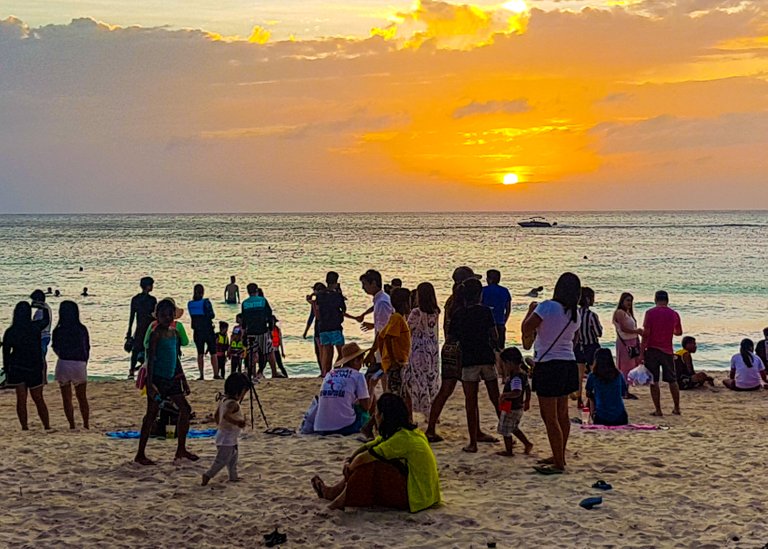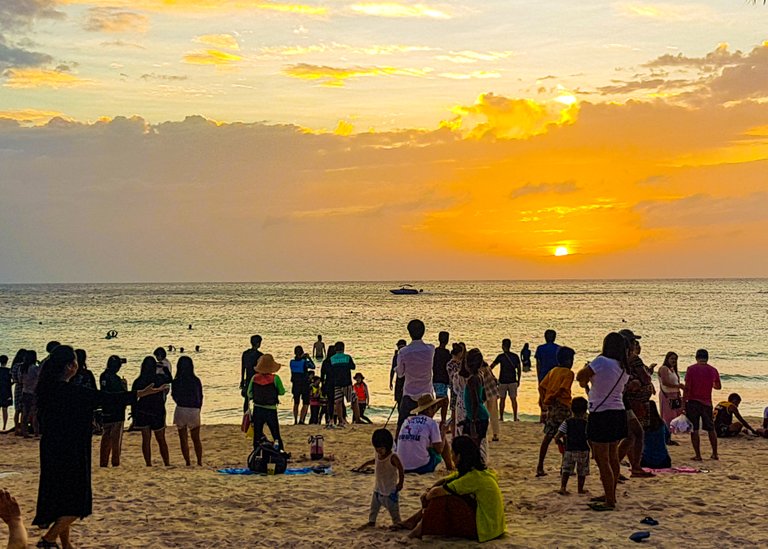 After savoring the day in the water, watching sunset was lovely and truly amazing. Everyone was facing the horizon, each are trying to capture this enchanting beauty of nature, passers by in the beach front like us stopped for a while and waited it to finally sunk.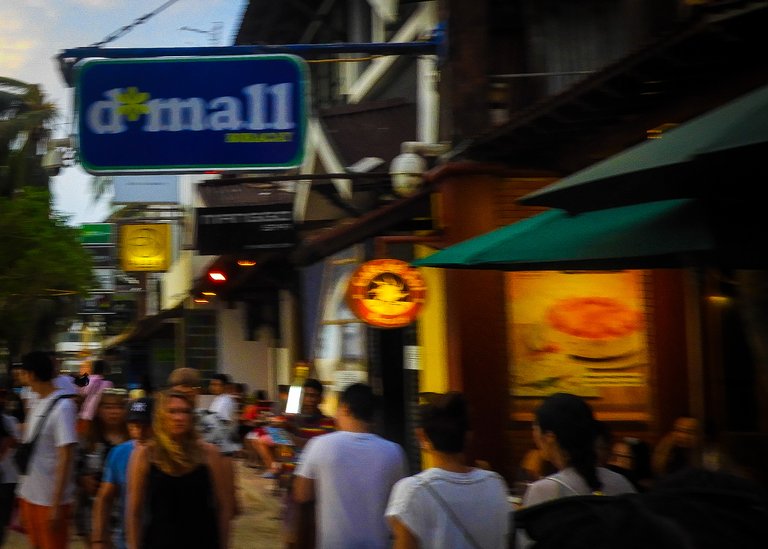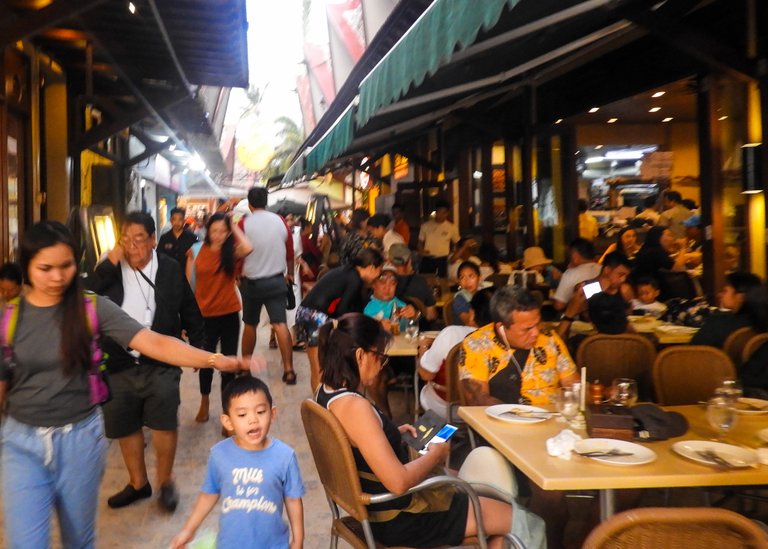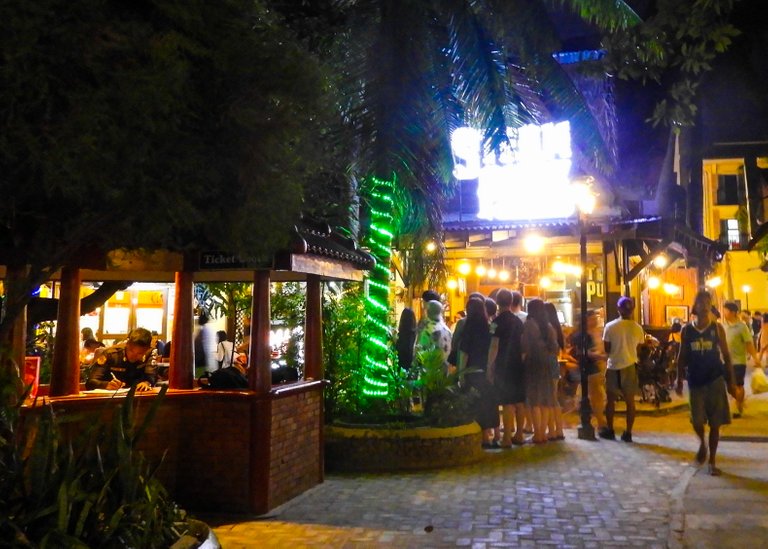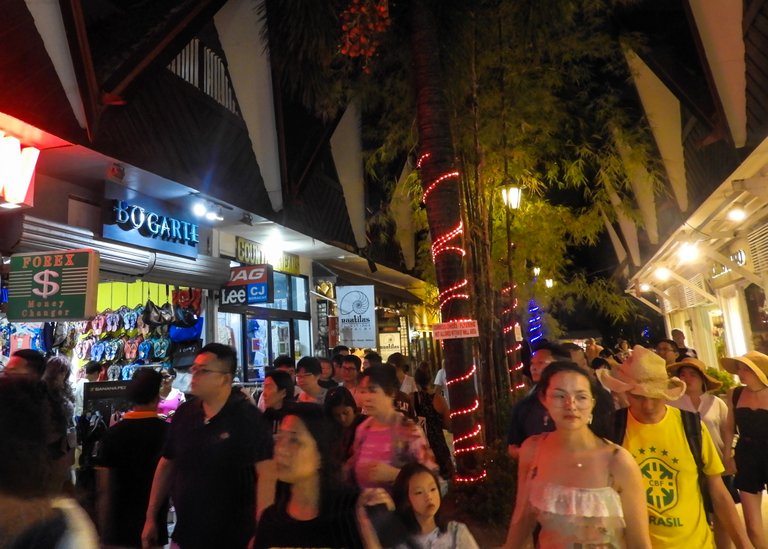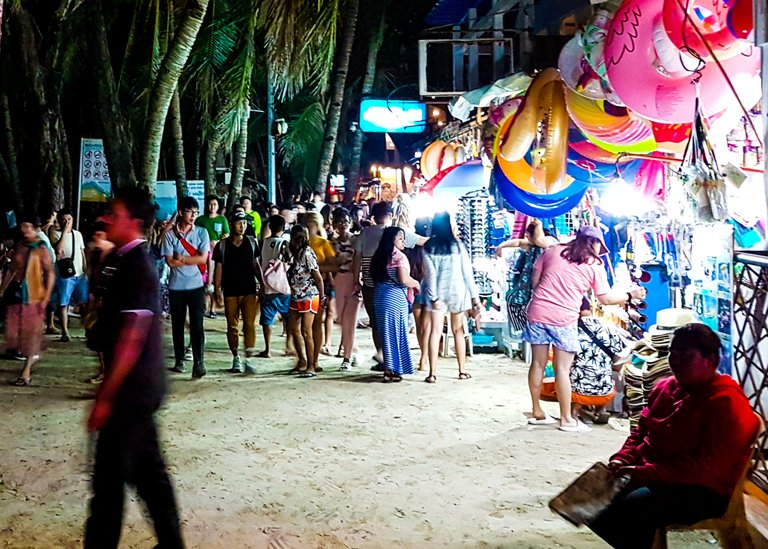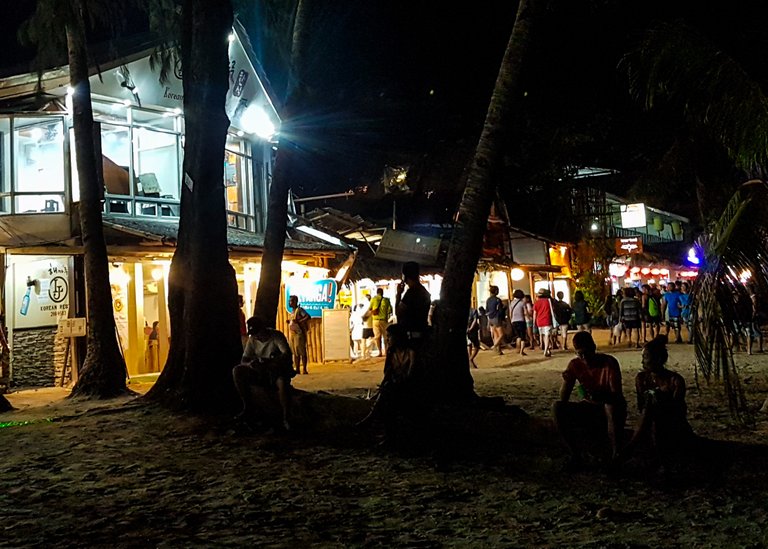 On our first night in the island we opted to walk around and explore D'Mall the popular place where you can find almost everything you need, a one-stop shop, or a market place as you may call it. Just a minute or two walking distance from the hotel (Boracay Uptown) located at Station 2.
It is full of bars and restaurants of different cuisines from international to local variety. Shops and boutiques for apparel and souvenirs. Mini store and groceries, ice cream bar and desserts. Travel and tours office, forex/ currency exchange, ATM, pharmacy and more stuffs you will enjoy.
The place is vibrant in colors coming from the lights around, it's so alive and crowed with tourist. I was like, am I still in the Philippines? Coz in may observation, 80-90% of the tourist in Boracay was foreigner and majority are Koreans. While walking, you barely hear someone speaking Tagalog, it's some sort of unidentified noise coming from people talking in different languages but in positive and happy vibes.
We had our dinner at Thai Restaurant (which I will make a separate post about it) and bought some souvenirs like shirts, sandals, wall decor and personalized laser curved wooden cellphone case.
Oh by the way, sorry about the blurry and dark photos captured by my phone.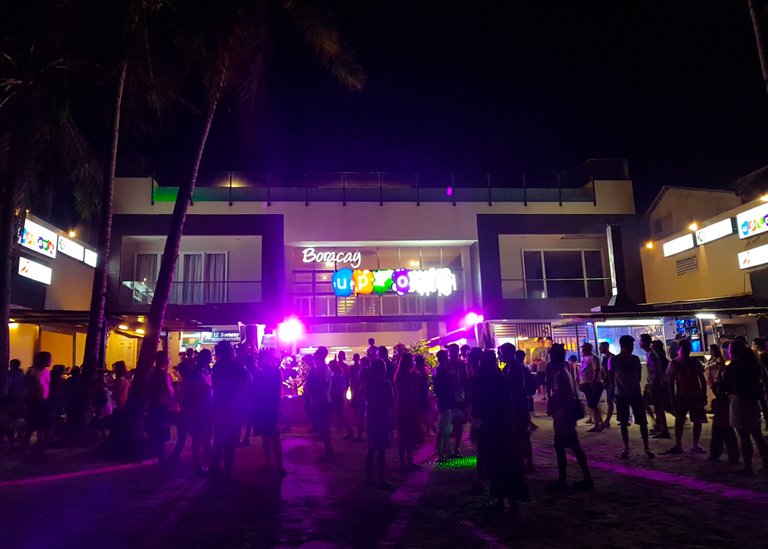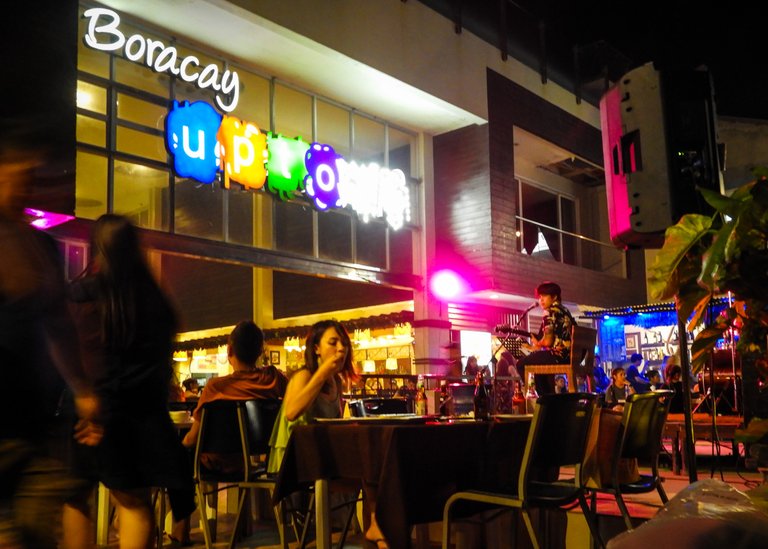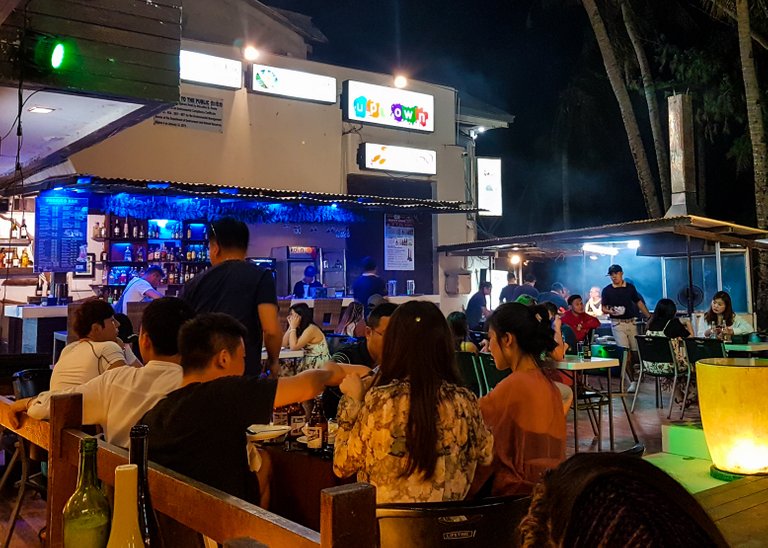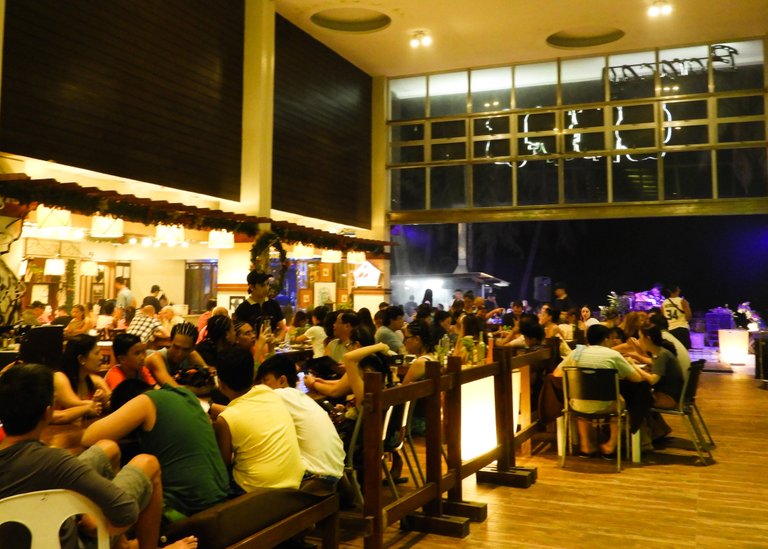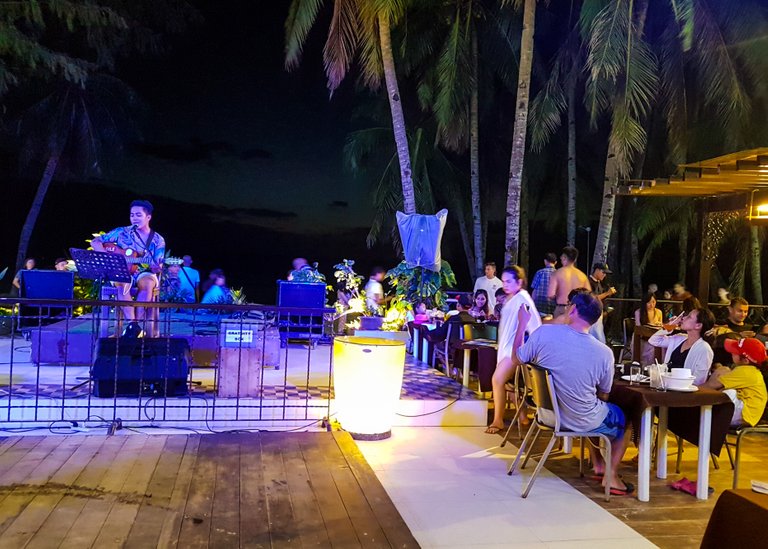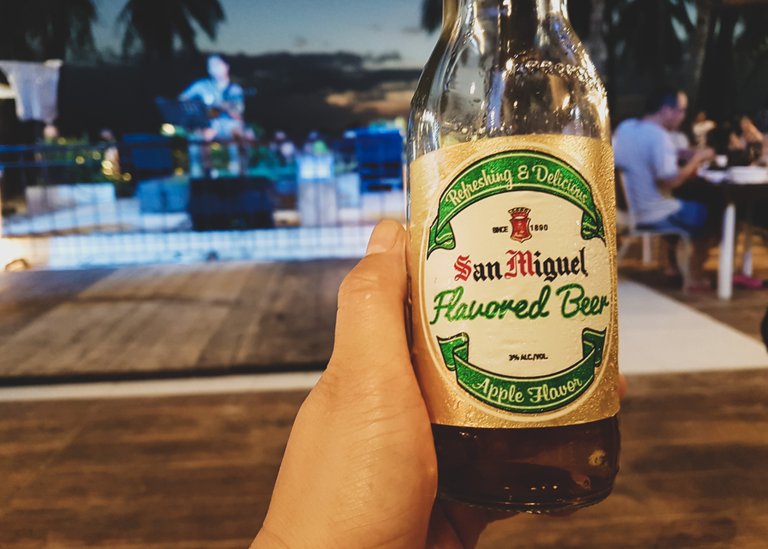 The first night was exciting but considering our long trip, all day swimming and walking was exhausting for us. After our dinner we went back in the hotel and sleep early around 10:30 PM.
The real fun of the "night life" begins on or second night. Boracay Uptown was more lively at dark and more tourist are coming in at the bar and restaurant on the ground floor. We started the night at 5:30, chilling on our table eating our dinner and drinking some bucket of beers while listening on the acoustic performer on the stage. They have good food, especially seafoods and grills in affordable prices. Above are photos that I took in different areas showing the crowd having a good time, some are just having dinner, some are mostly drinking and some are eating and drinking like us. Lol.
And here's the highlights...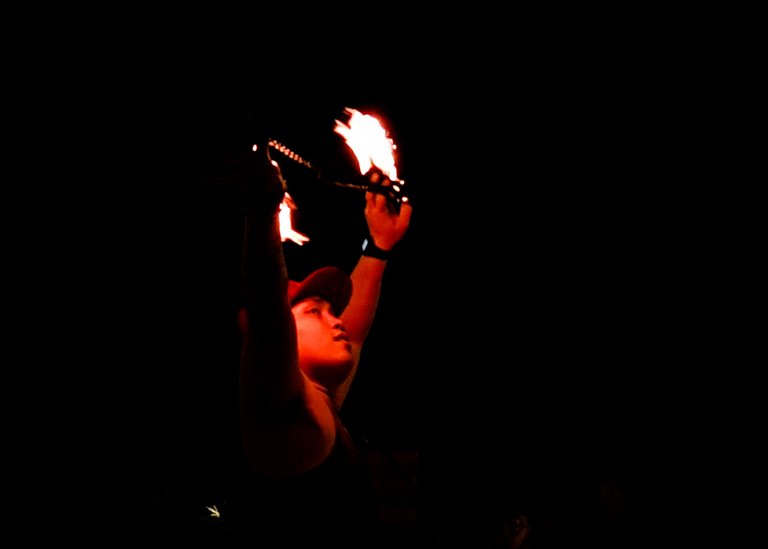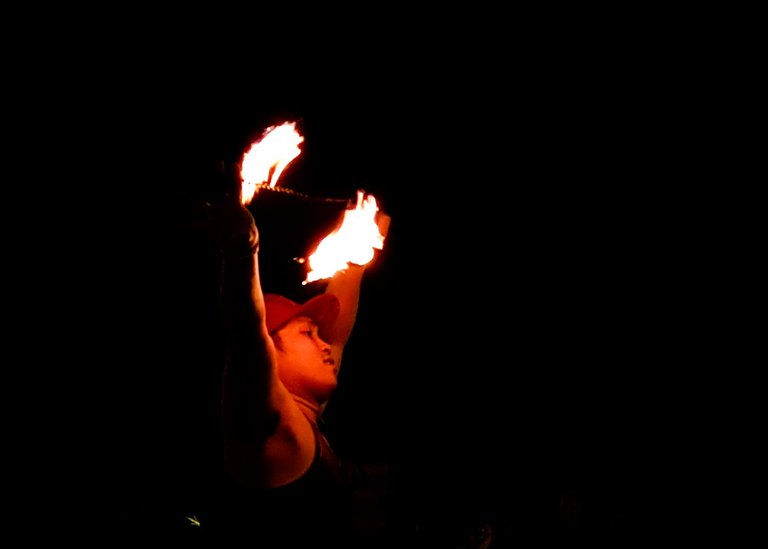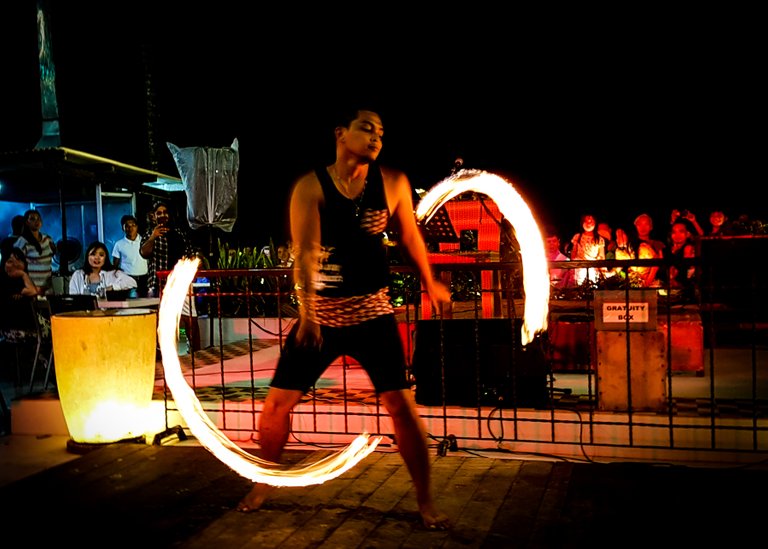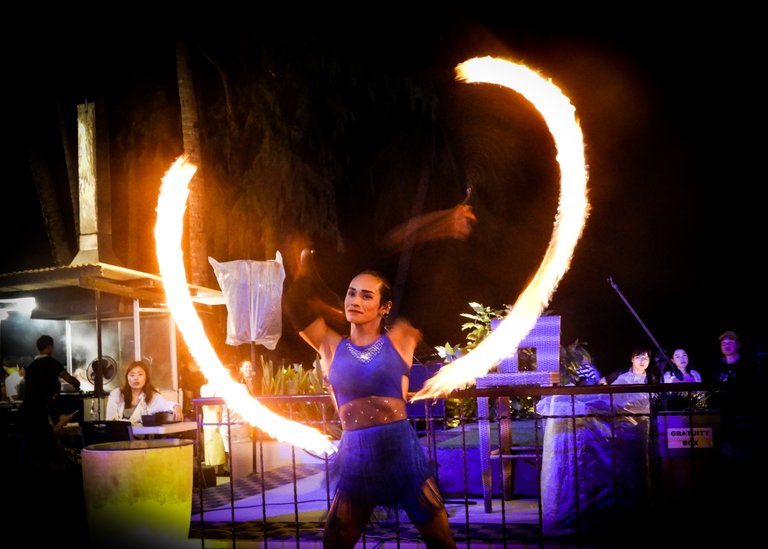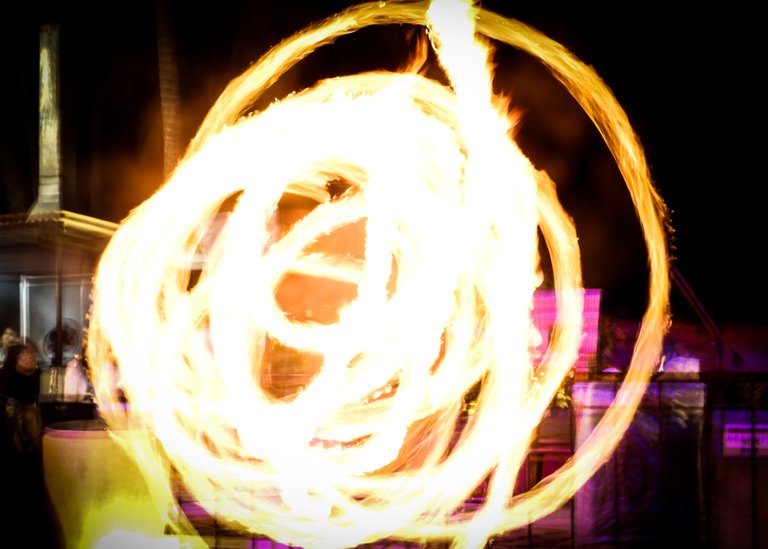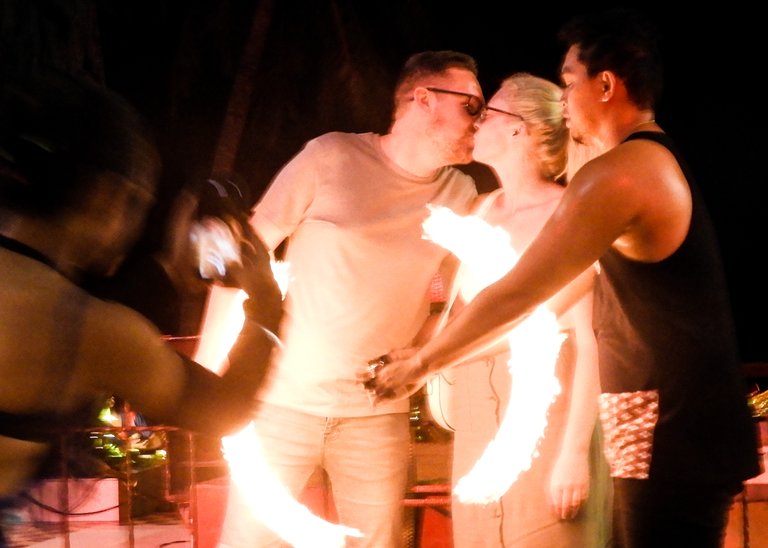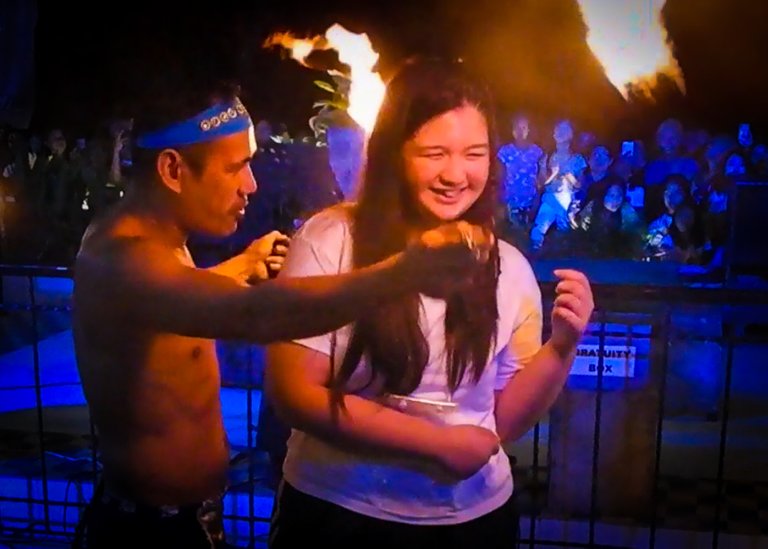 Fire dance! Performed by three professional fire dancers manipulating the fire, spinning poi and fire breathing that entertains the guest. We are seating in front, so we have the best view during the performance. The crowd enjoyed so much and some got the chance to join the dancers and snap some photos just like my daughter.
We have a great night and great food awaits in the morning...
BREAKFAST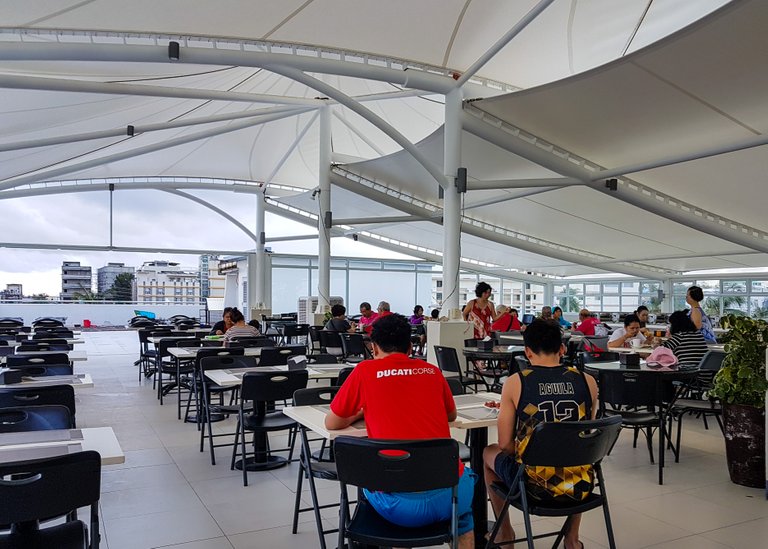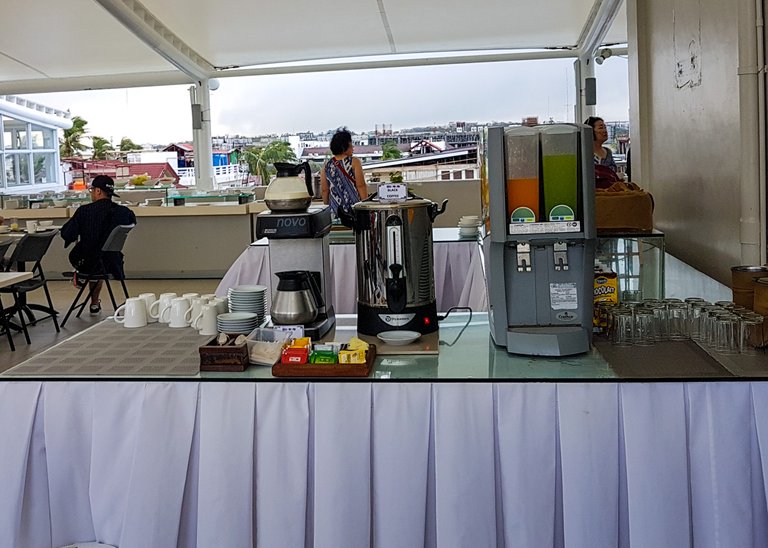 The breakfast buffet was located at the roof top of the hotel. Simple settings with plastic and metal table & chairs for dining give ease and relaxing vibes.
The table on right where drinks are located like coffee, tea, milk, chocolate, orange juice, cucumber lemon and water. The whole menu where located on the long table such as: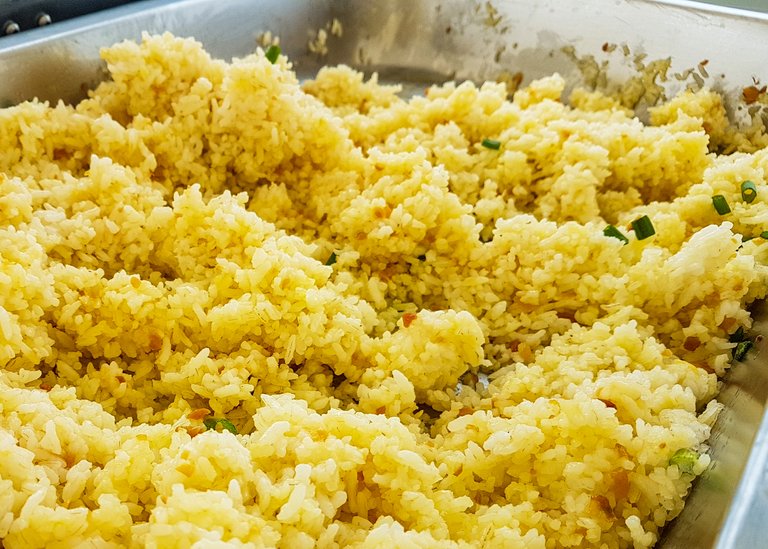 Chinese Fried Rice. There's also plain white rice on the other tray.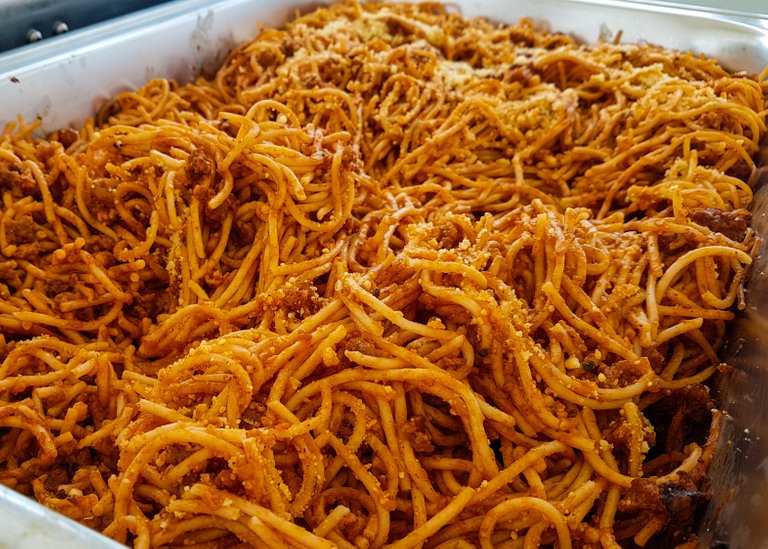 Spaghetti.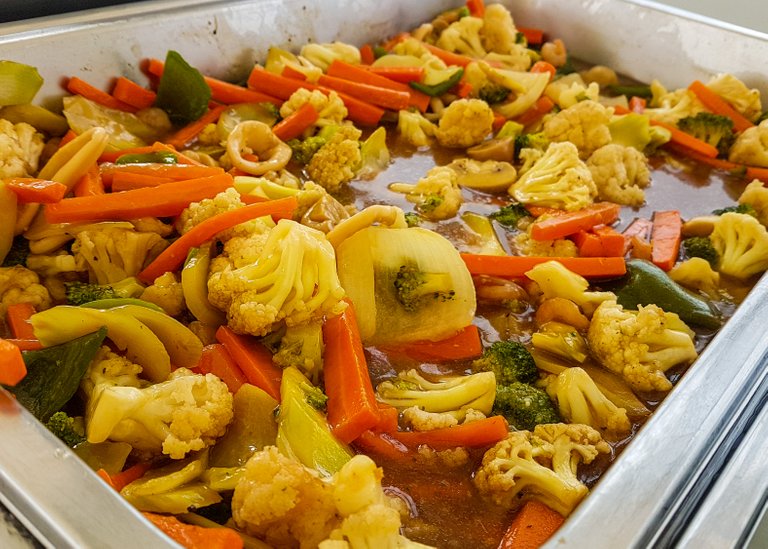 Mixed Vegetables with thick sauce, tastes like Chop Suey.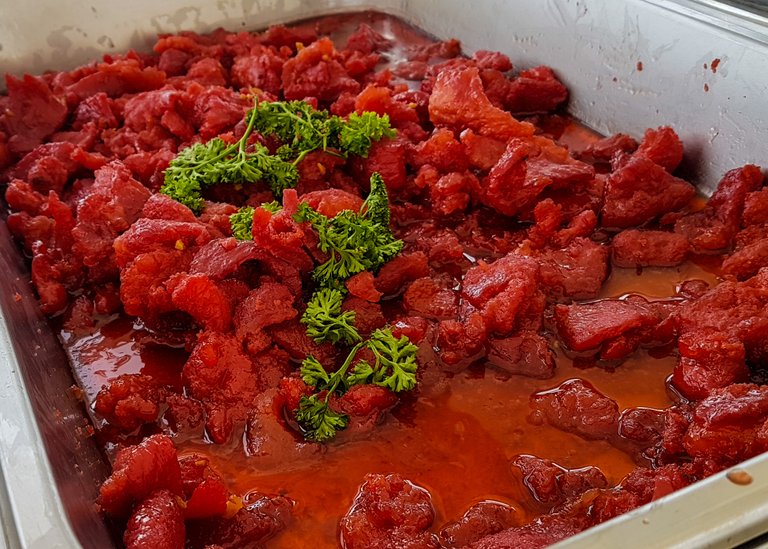 Pork Tocino, Filipino dish cured basically in sugar with salt, pepper and some more ingredients. It's a sweet pork dish.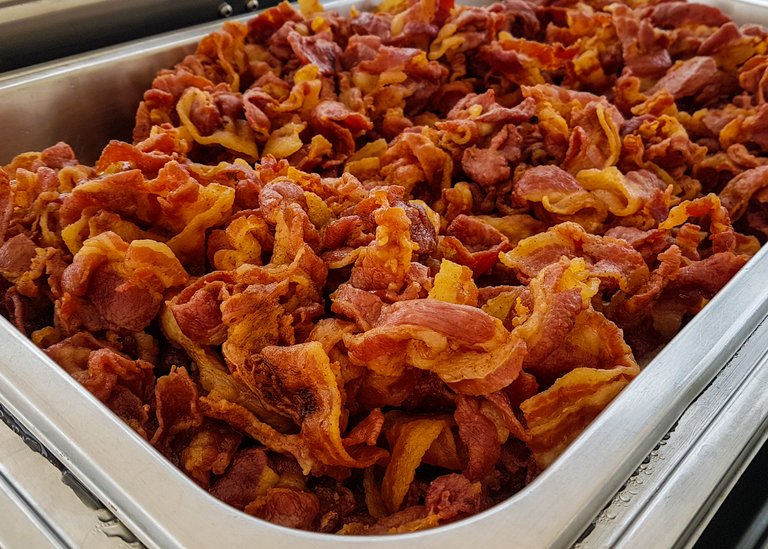 Crispy Bacon.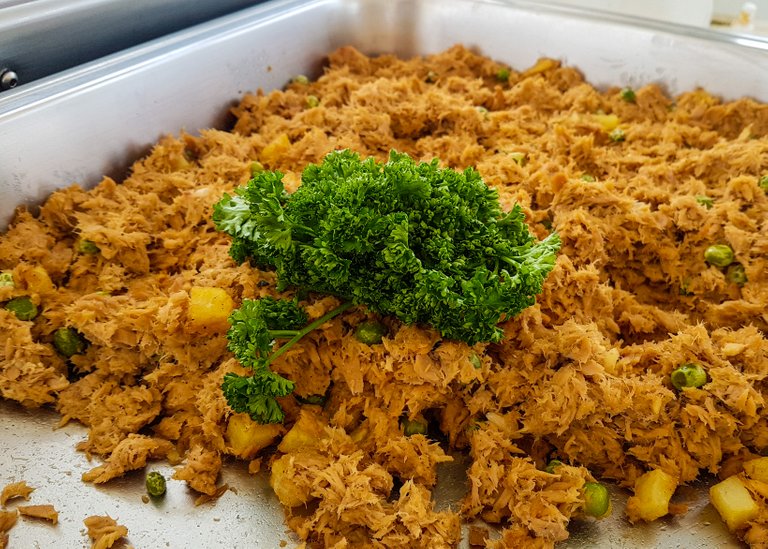 I guess it's a Corned Tuna by the tasty and appearance.
The dishes has no label, so you need to guess it if you're not familiar. Haha!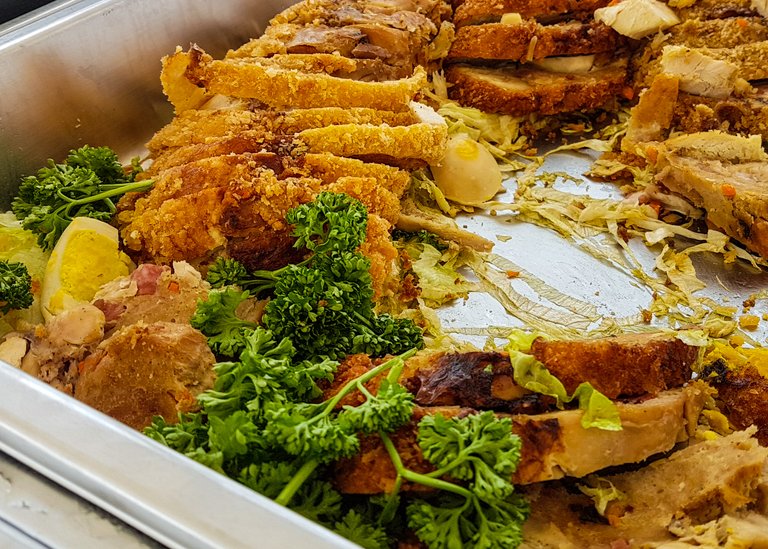 This one is Cordon bleu.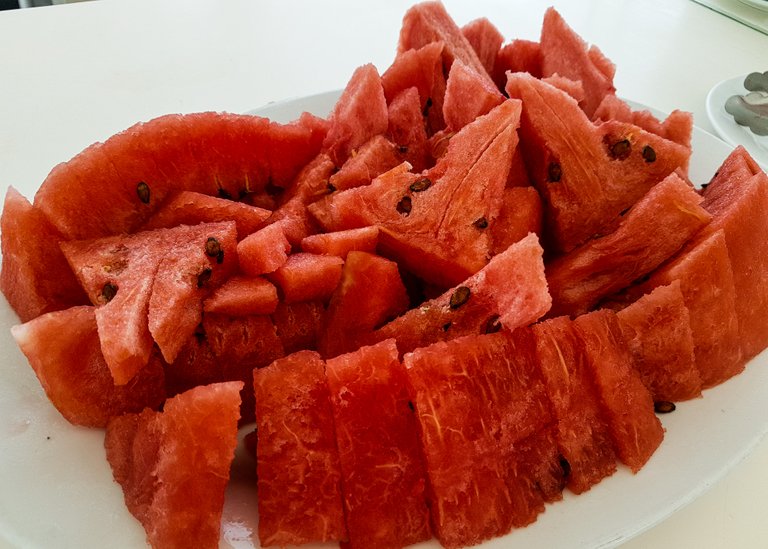 With Watermelon.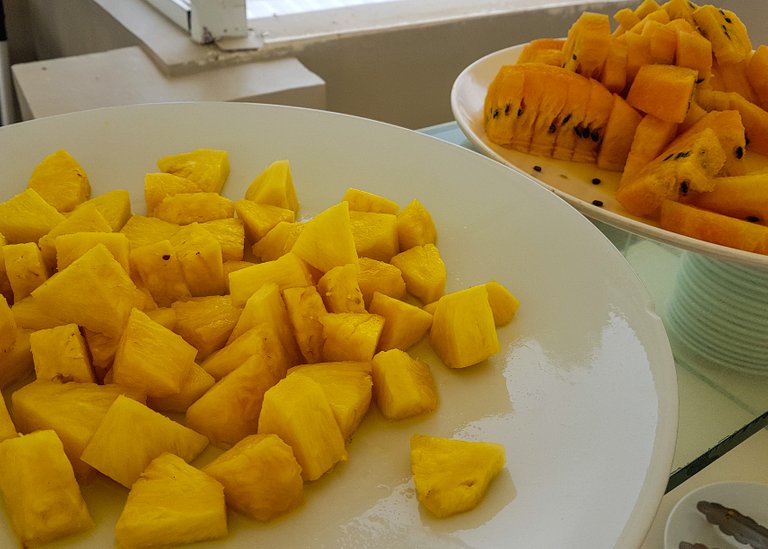 Pineapple and Yellow variety watermelon.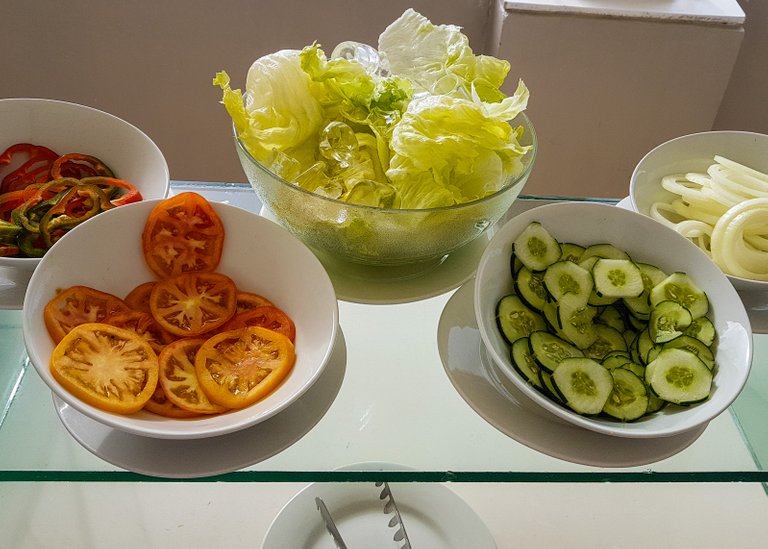 For fresh salad - Bell pepper, tomato, iceberg lettuce, cucumber, white onion.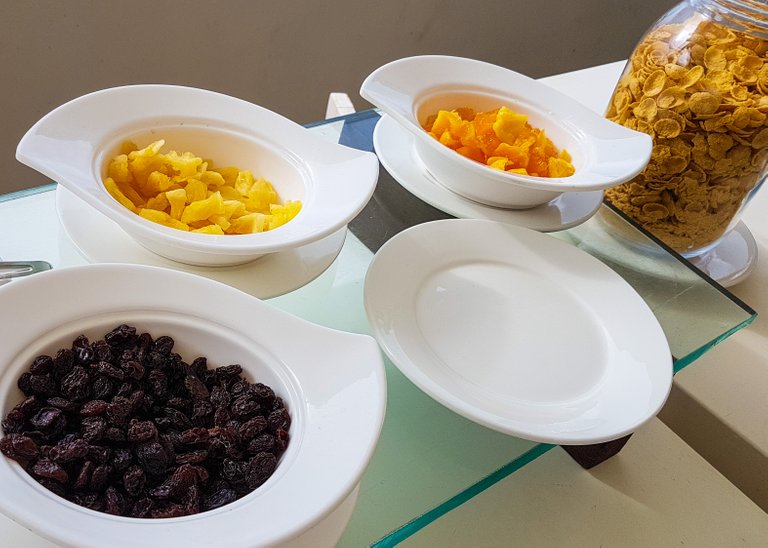 Raisins, dried pineapple, dried apricot and cornflakes.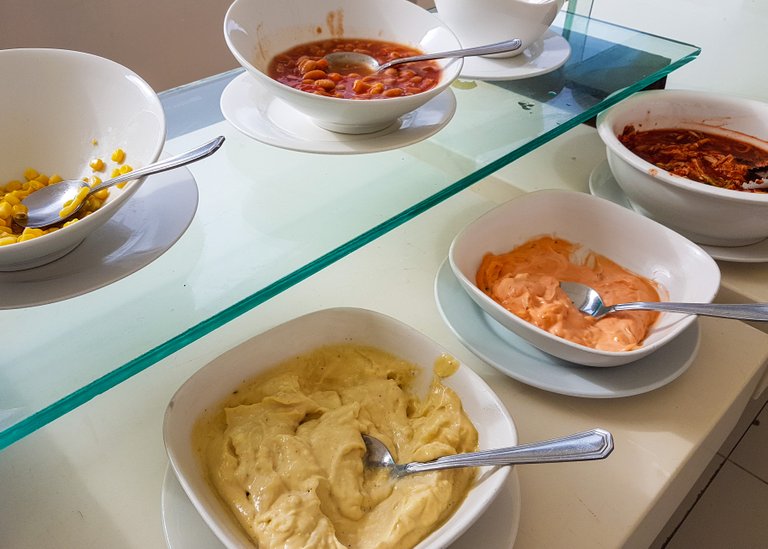 For sauce and dippings. The yellow dip tastes like mayo-mustard while the other one was like tomato and mayo.
There's kimchi and pork & beans.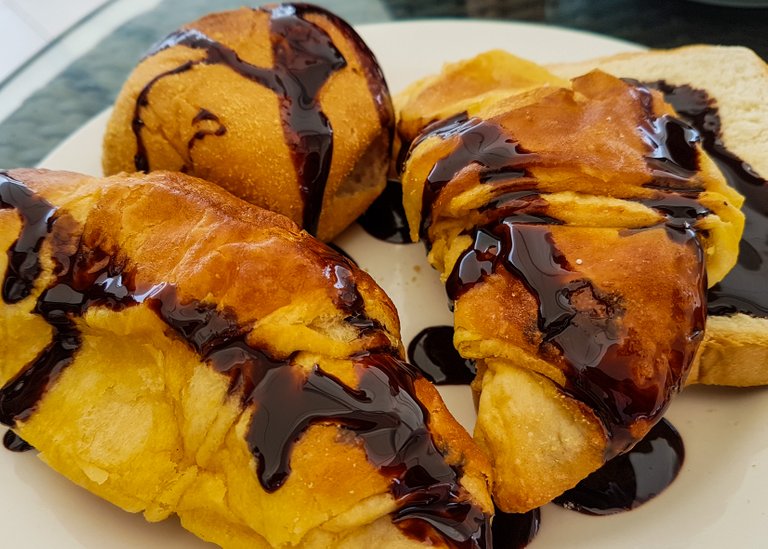 They got different kind of breads also but we picked the croissant drizzled with chocolate syrup.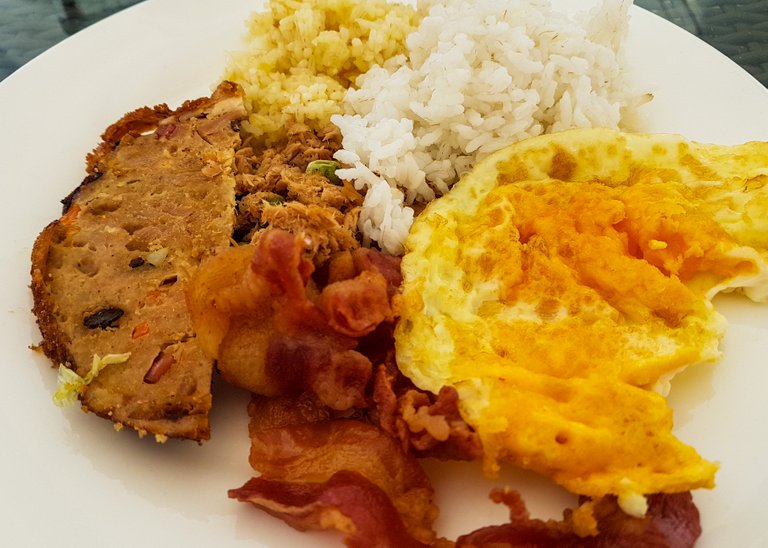 I had this heavy breakfast plate on the first day.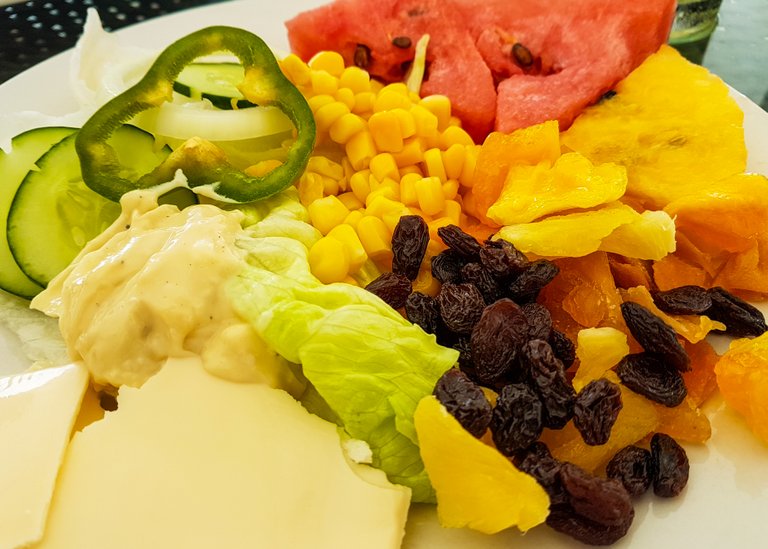 Along with this fresh slices of fruit and veggies... but please no judgement on my appetite. 😂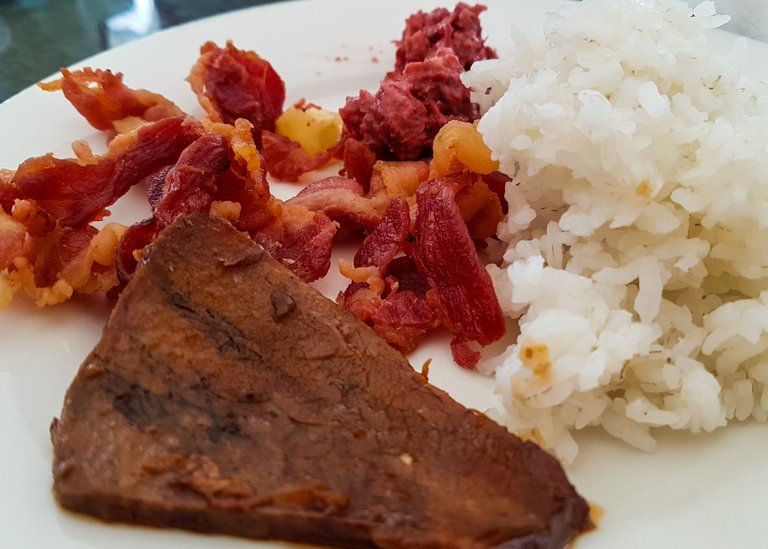 Ate this one the second morning, only with some difference on the menu - corned beef and beef steak.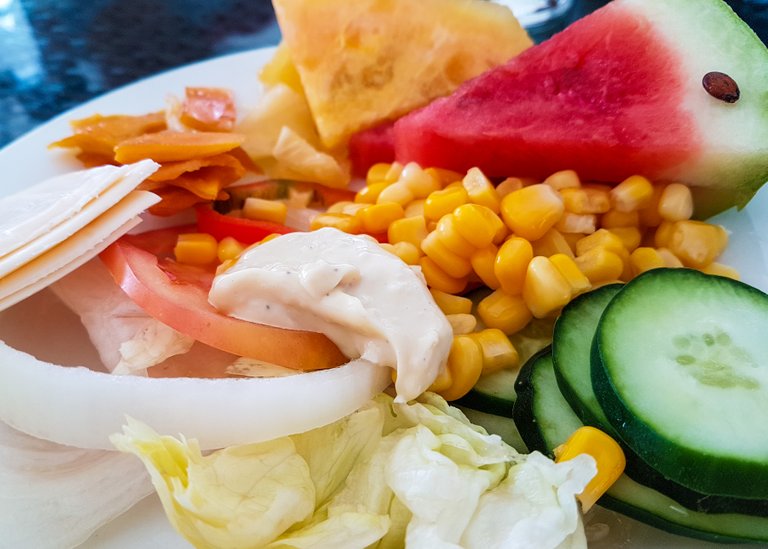 Of course with full plate of veggie and fruit as my fresh salad. Tasty! 😋
Sorry for the flooded photos but I hope you like it and see you on the last part of my Boracay Adventure.
Thank you and have a good day! 😉❤️
xoxo,
@travelsbyblue
---
📸 I OWN ALL PHOTO/S AND CONTENT POSTED ABOVE 📝