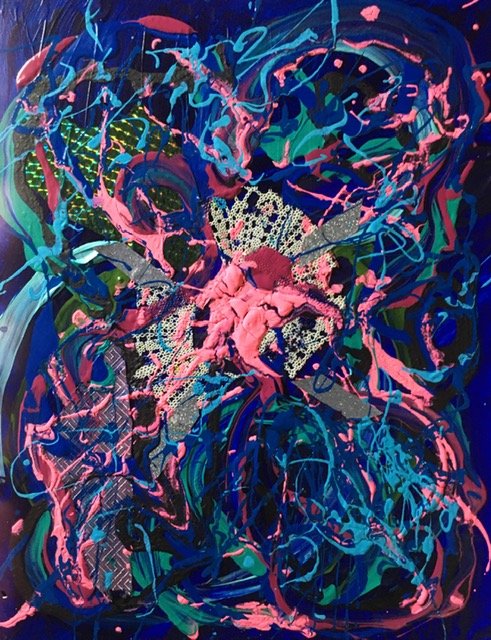 This is my original artwork.
"Existence and Illusion"
Mixed Media,31.8x41cm,2020
I'm glad that the acrylic paint dries faster because it's getting warmer recently. So I can draw more and more and post more here.
The "STAY HOME" has been around for a long time, and I have come to live within walking distance except for a few occasions such as going to the hospital, so somehow the central part of the city, which is supposed to be accessible by bus in about 30 minutes, seems like a phantom. In particular, this gallery held a solo exhibition last year. It seems like a distant place to me now. The rich days of my private exhibition seem like a long time ago.
In the midst of all this, I draw almost every day, so my mind is largely stable and controlled. I'm surviving somehow. However, museums and galleries are mostly closed, and it is unhealthy for me that art appreciation is not well done.
In Japan, people say, "What will happen to the post-Corona world?" and the government recommends "new way of life". For example, let's shop alone or in a small group, or let's keep a distance between people.
I think you can adopt good things such as online communication and telecommuting. But for me, it's true that there are things I can't give up, like going out to the city, going on a sketching trip, or appreciating art. I think it will be mentally hard if I do things like hand washing and alcohol disinfection but don't do what I want to do.
"new way of life" is not something the government would recommend. I think people will gradually create styles as needed and that will spread.