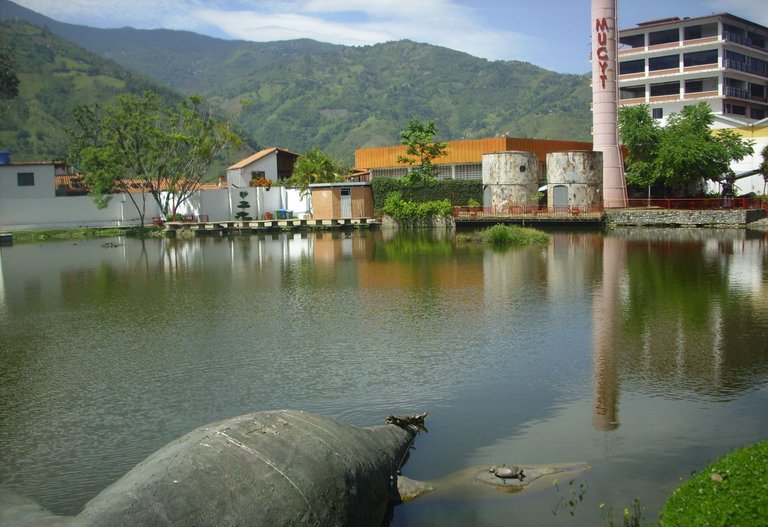 !Hola amigos de HIVE!
Once again, I join this interesting initiative, which will allow us to have a very versatile image bank for the creation of future collages of our community #letsmakeacollage, I have seen wonderful pictures, so I'm sure that in future rounds, we will see beautiful and quality entries, with a more personal touch. As it has always been, of course.
In this opportunity, first of all I will share with you a series of photographs, from different places of my land Merida, Venezuela, mainly focused on different water tributaries, I consider that they can become useful for the creation of realistic water effects.
The first photo I share with you, corresponds to a very beautiful lagoon, called Laguna La Rosa, located in Las Tapias Merida, which also serves as a refuge for the preservation of some fish and amphibian animals, such as turtles that can be seen in this photograph.
---
Una vez mas, me uno a esta interesante iniciativa, que nos permitirá tener un banco de imagen muy versátil para la creación de los futuros collages de nuestra comunidad #letsmakeacollage, he visto fotografías maravillosas, así que estoy segura que en las futuras rondas, veremos participaciones hermosas y de calidad, con un toque mas personal. Como ha sido siempre, claro esta.
En esta oportunidad, en primer lugar compartiré con ustedes una serie de fotografías, de distintos lugares de mi tierra Mérida, Venezuela, enfocadas principalmente a distintos afluentes de agua, considero que pueden llegar a ser útiles para la creación de efectos de agua realistas.
La primera foto que les comparto, corresponde a una laguna muy hermosa, llamada Laguna La Rosa, ubicada en Las Tapias Mérida. que además sirve de refugio para la preservación de algunos animales peces y anfibios, como las tortugas que se aprecian en esta fotografía.
---
| | | |
| --- | --- | --- |
| Lagoon and landscape | Lagoon , landscape, nature, tree, reflections, buildings,laguna , paisaje, naturaleza, arbol, reflejos, edificios | |
| River | River, nature, rocks, tributary,rio , naturaleza, rocas, afluente. | |
| Lagoon and fish | Lagoon , landscape, nature, reflections, fish ,laguna , paisaje, naturaleza, reflejos,peces | |
| River and rocks | Lagoon ,river, landscape, nature, reflections, rocks ,laguna , rió, paisaje, naturaleza, reflejos, rocas | |
| River on the way | Lagoon ,river, landscape, nature, reflections,trees ,laguna , rió, paisaje, naturaleza, reflejos, arboles | |
| Dip in the swimming pool | Diving, dive, dip, pool, person, swimming, swimming , swimming fish , clavado, chapuzon, piscina, persona, nadar , nadando | |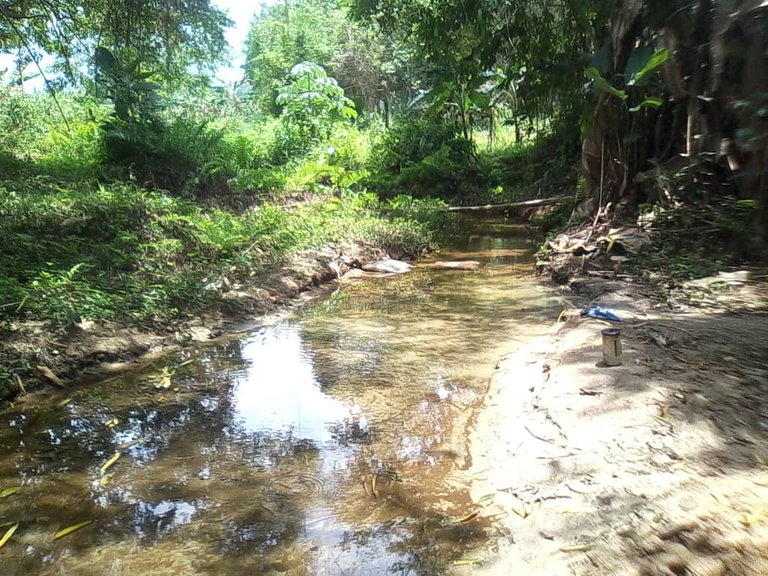 A continuación les comparto algunas imágenes que considero pueden ser útiles en la creación de imagenes, como rocas, fuego, animales y texturas.
| | | |
| --- | --- | --- |
| Large rock | rock, stone, natural,roca, piedra, natural | |
| Cambur Plant | Cambur, banana, plant, wall, soil, land, field, agriculture, platano, planta, muro, tierra, campo, agricultura | |
| Wood-burning stove | Firewood, fire, pot, food, charcoal, smoke,leña, fuego, olla, comida, carbón, humo | |
| Beef cattle | Cattle, cows, logs, agriculture,ganado, vacas, toros, agricultura. | |
| Rocky and sandy terrain | Terrain, rocks, sand, textures, soil, terreno, rocas, arena, texturas, suelo | |
---

All photographs were taken by me in different locations and can be freely used and edited. If you want to be part of this initiative, you can get more information here:
🏖The LMAC Summer Special☀️: Let's Build the LMAC Image Library!
Todas las fotografías, fueron tomadas por mi, en diferentes lugares y pueden ser utilizadas y editadas libremente. Si deseas formar parte de esta iniciativa, puedes obtener mas información en el enlace anterior.
---
Here you can review the updated rules and find the template to upload your images
.
Aquí podrás revisar la actualización de las reglas y encontraras la plantilla para cargar tus imágenes:
🏖The LMAC Summer Special☀️: Let's Build the LMAC Image Library! - Rule Update

My language is Spanish so I use the translator DeepL, in its free version.
Mi idioma es el español por tanto uso el traductor DeepL, en su versión gratuita