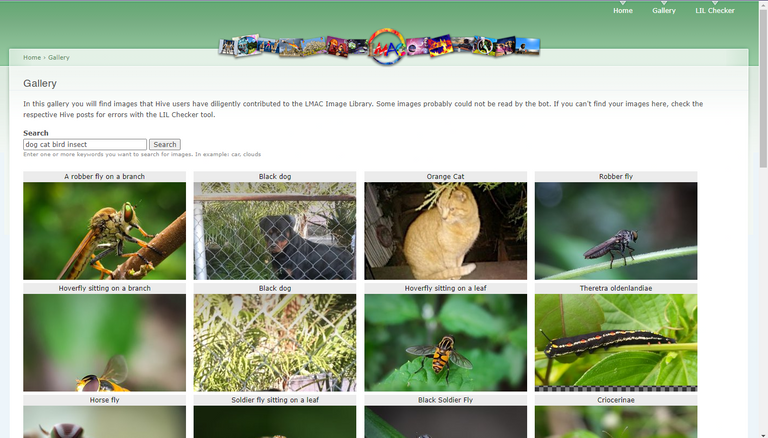 Hello Hivers and LMACians!
We are thrilled to announce that our community website has just gone live!
🚀🌎🚀
Already with this initial release, our website will serve all Hivers as a fully functional web interface to query our latest community project - The LMAC Image Library, aka the LIL!
An incredible 2569 images are now available at your fingertips. And there are more coming every day.
The LIL is a copyright-free image archive created by Hivers for Hivers! If you like to contribute to the LIL find all about it in this post!
---
❤️If you use images from the LIL in any of your Hive publications, we do ask you to acknowledge the respective contributors as 2% beneficiaries each.❤️
Also, if you use the #lil tag, you will help our curators find your post which may get you additional support from our LMAC voting trail!
---
What to expect next
We are committed to continuously expand our website into a feature-rich community hub.
To showcase the amazing work which our community creates every week in the Lets Make A Collage contest.
To provide access to all our community resources, such as The LMAC School.
To advertize the Hive as THE network for creatives all across the world!
---
We are excited to receive feedback from Hivers and LMACians. Please comment on this post or reach out to us directly on our community Discord. We would love to hear from you!

~The LMAC Team
@agmoore, @mballesteros, @quantumg & @shaka
---
🎨 The LMAC | 🏠 Our Community | 🚂 The LMAC Curation Trail | 🏅 The LMAC Contributor Badge | 🎓 The LMAC School | ❤️ Our Delegators: 🟠Bronze ⚪️Silver 🟡Gold 💎Diamond | 💬 Our Discord |🧑‍💻 Our Github | 🏞 The LMAC Image Library (LIL) | 🌎 Our Website