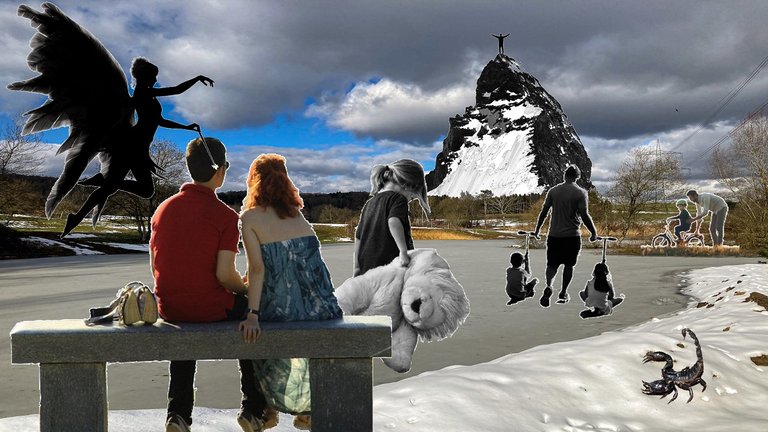 Hola a todos. Un abrazo. Este es oficialmente mi primer post en Let's Make a Collage y deseo participar en el Round 66 de este Contest.

Hello everyone. A hug. This is officially my first post on Let's Make a Collage and I want to participate in Round 66 of this Contest.
---
El más grande amor
El más grande amor crea en todo padre la ilusión de ver a sus hijos alcanzar la cúspide. Creo que los padres tienen la principal misión de cuidar, proteger y preparar a sus hijos para la vida. Y así lo he representado en este sencillo trabajo.
Espero que sea de su agrado.
Gracias por dejarme ser parte de esta Comunidad.
Bye amigos.
The greatest love
The greatest love creates in every father the illusion of seeing his children reach the peak. I believe that parents have the main mission of caring for, protecting and preparing their children for life. And so I have represented it in this simple work.
I hope you like it.
Thank you for letting me be part of this Community.
Bye amigos.
---