Whenever I see grassland, I am thinking of alien movies where UFOs are flying unexpected and grabbing some animals (mostly cows) to do experiments. Maybe the SCIFI movies left that mark in my mind, but this is what comes to mind and makes my creative get to the surface. So I have tried to embed all these elements over the proposed picture which represent a beautiful nature snapshot. Maybe they are grabbing cows as these are saint in some cultures...who knows, mystic rules the world...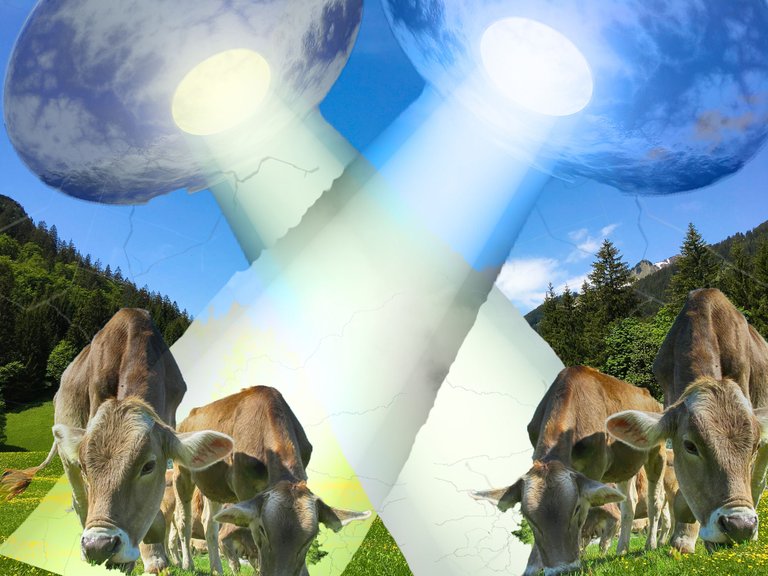 My creation has been done using Adobe Photoshop Elements and the used image was from Pixabay.com "Free for commercial use. No attribution required." The first image is of an UFO beaming.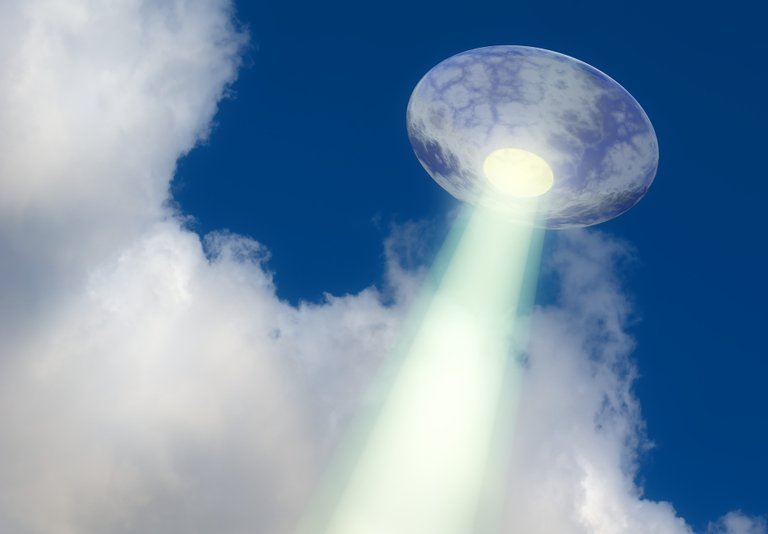 Source: UFO Flying
Second image brought the cows to the mixture.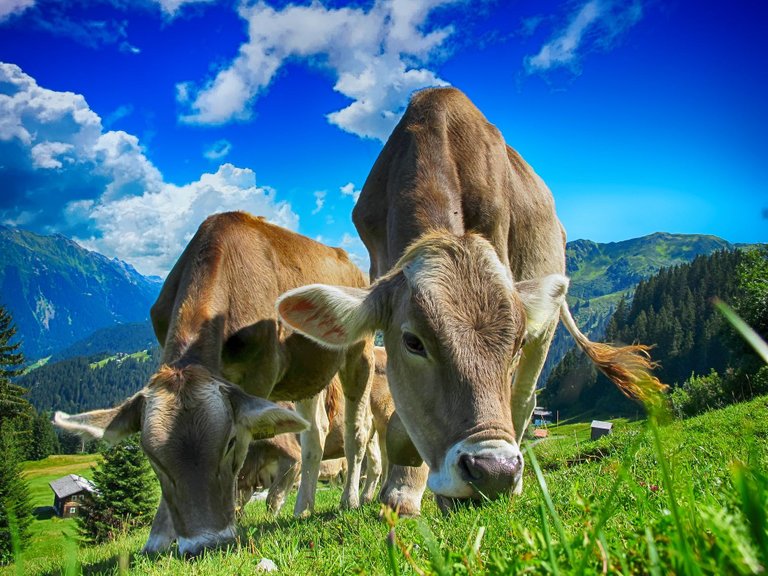 Source: Cows grassland
The original image is from @shaka.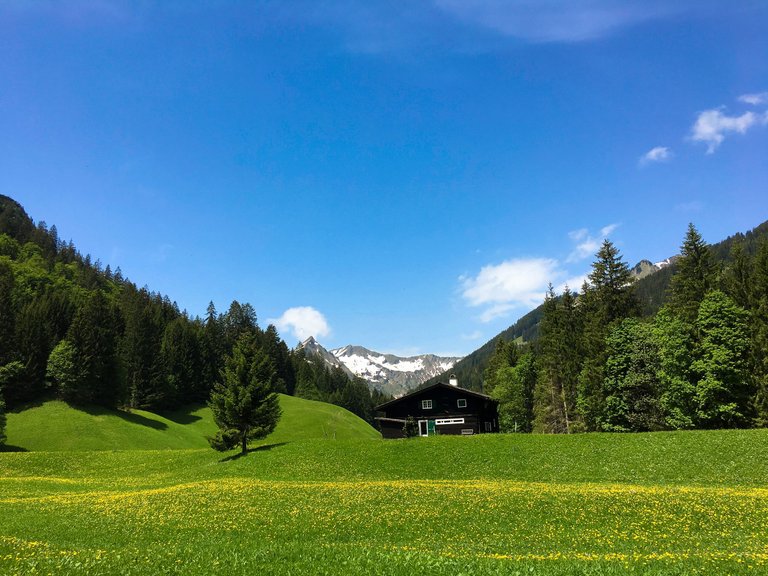 Source: Base Image
Hope you like my interpretation envisioning cows teleported by UFOs.