When I first saw @shaka's template for the collage I thought of the ruined the castle as being home to one order of the Knights Templar. On coming back from years of fighting religious wars and protecting people on pilgrimages, their castle is partially destroyed.
While they were in the Holy Land a wicked witch had taken control of their castle and was slowing bringing the stone walls down as she searched for the Holy Grail in the castle. For every day she didn't find the sacred cup, she pointed a crooked finger and BOOM! more stones came tumbling off the castle walls. This was the cup Jesus had drank from at the last supper and to find it would give untold powers. The Holy Grail had been found in Jerusalem by the knights and hidden safely in their castle...or so they thought.
Now the knights are returning, the witch pretends she has come to the castle to bring them a basket of fruit as a welcome home. A little fairy had witnessed the destruction of the castle by the witch. She sits on the crumbling castle wall, happy to see the knights return....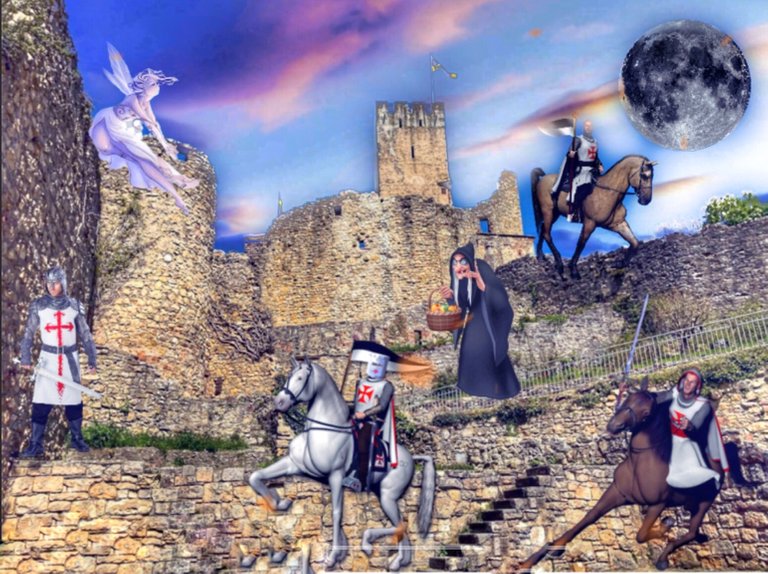 Template provided by @shaka. This is used as the starting point for your collage.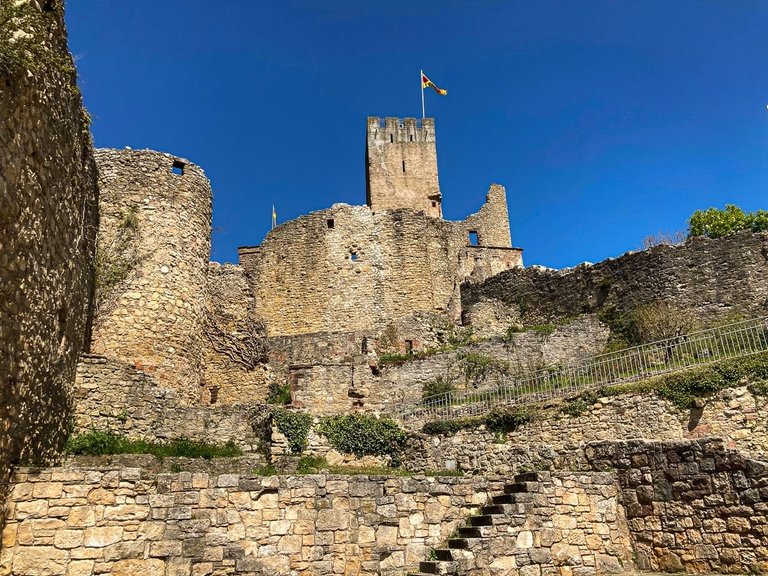 My additions done in PhotoCollage.com
Knight
Knight on horse
Knight in armour
Knight on horse
Full Moon
Witch
Fairy
Sky from MotionLeap. I had movement of the sky but it wouldn't upload to this post from my photo files. Lunapic made it possible to upload but made it smaller and with less frames.
This is how it came out.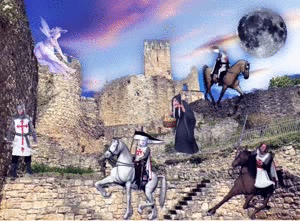 The first collage is my entry to @shaka's #letsmakeacollage contest. Check Here for more information to join the fun contest.