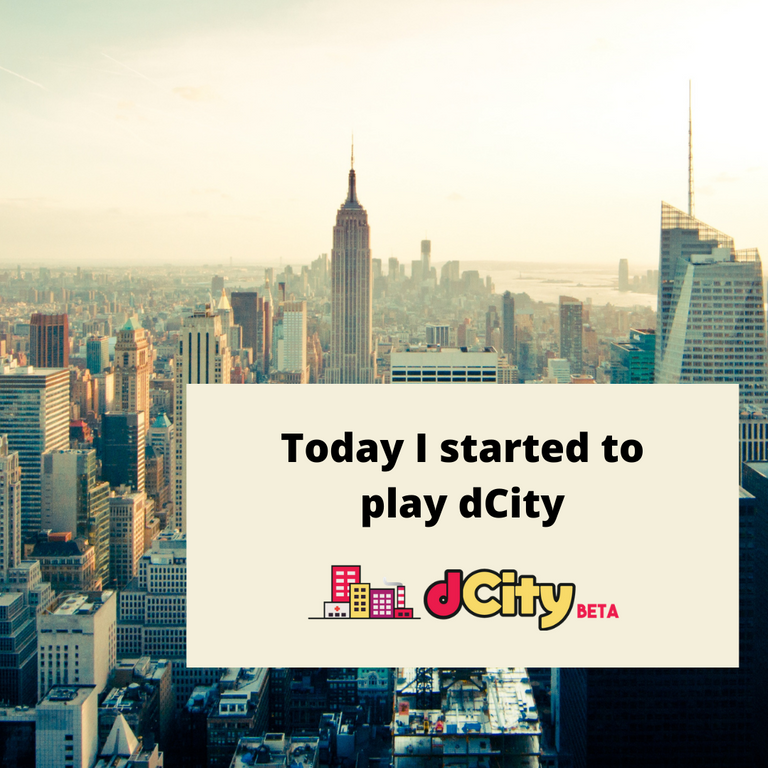 Yesterday, I was reading a post by @jongolson where he writes about his passion on this blockchain, the games. He plays mainly Splinterlands and Dcity.
I've been playing Splinterlands for ages and regularly manage to reach Champions League level with my first team. I've looked at Dcity a couple of times but I didn't manage to get interested enough to understand the cards and the game so far.
After reading this post, I've decided to give it another try and I was lucky to be able to discuss the basics with @jongoslon and @kevinli in discord. I bought my first cards but quickly realized that if I wanted to do things correctly, I needed to understand the game better. From my experience in Splinterlands, I've learned that it is not always a good idea to blindly buy packs...
I've started with a spreadsheet
When I do something, I try to do it well. So I created a spreadsheet and I listed all the cards and their stats on it. Then I went to the market and checked the different prices for these cards. This allowed me to calculate a return per card. How much would I earn for my investment? What amazed me was to see that some cards give a return of over 300% APR. This got me intrigued and I'm very happy I made these calculations before investing too much.
Keeping population buildings and production buildings in balance
What I understood from the game is that we should try to balance the population with the needed workers. If there are not enough workers, then the production doesn't work fully. If there are too many workers and not enough jobs, then there is unemployment that actually costs money.
I tried to figure out which population building has the best ROI and with the current market prices this was the luxury home card. Then I tried to figure out which production building had the best return and this was the hotel card.
Buying and building
I've been buying and building luxury homes and hotels for more than an hour. I've more or less spend my earnings from Splinterlands of the last two seasons and I even burned a gold card or two. Not that I plan to leave Splinterlands but I have a certain budget allocated to games and if I take some from Splinterlands to build Dcity this works for me.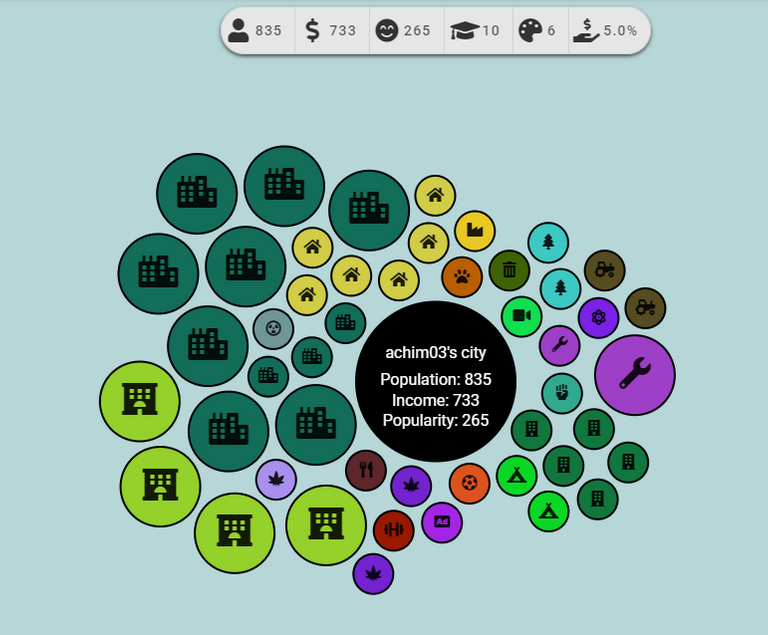 I'm quite proud of the little city I have built so far and I'm happy to see that I will get like 700 SIM every day from this. My plan is now to boost this city as fast as possible to reach the top 400 in the ranking. This will allow me to earn daily Hive that I will be able to reinvest into the game.
Let's say I got hooked...
---
Let's connect on Hive, Lbry or on Publish0x
My free e-mail course: The 100'000 satoshis a week strategy