I saw 'MyStateraProject Writing Contest' on publishOx that has a prize pool of $350 in DIA.
https://www.publish0x.com/publish0x-contests/mystateraproject-writing-contest-and-giveaway-a-minimum-of-3-xroroxj?a=y5eVOykzaE
If you are interested to participate in the above contest, it will end on 9th August 2020 so you can still join and participate.
It is not hard to join publishox and it is totally free to join without the need to pay a single cent forever.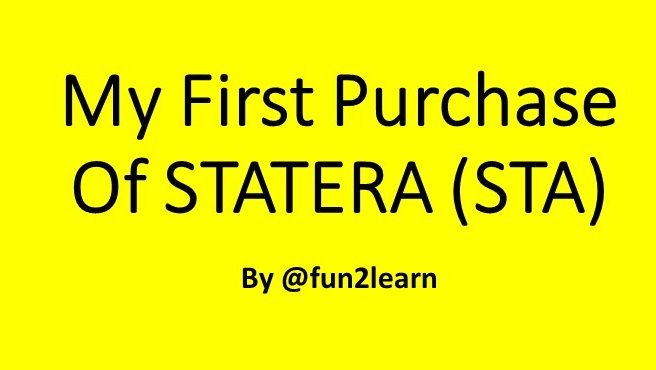 I was interested to participate in the contest so I watched a videoclip that was posted within the contest post to find out more about Statera.
Video Source
After watching the videoclip about Statera, I actually got interested in it.
I am buying ETF monthly through auto-deduction from my bank account.
ETF has the advantage of not putting everything into one pie but spreads the investment in multiple places.
I found out that Statera spreads its portfolio in the currently 5 popular cryptocurrencies – Bitcoin, Ethereum, Chainlink, Synthetix and Statera.
The balancer that was mentioned in the videoclip shared that it will adjust the liquidity pool automatically. This can help with the price growth as well as to ensure a stable price of this cryptocurrency. That sounds a bit like how ETF works that is mentioned somewhere to help crypto amateurs like me to understand how the whole project works.
With this information, it is more than enough for me to be interested. It has a solid plan to have a good diversified portfolio. It does not need a lot of brain power to understand this simple logic.
I found a videoclip that showed me how we can buy Statera to participate in this amazing project as a start.

Video Source
The method shown would require me to buy Statera by using uniswap through Metamask but I felt that ETH gas fee can be overpriced during this period of heated Defi transactions.
Getting Statera into my Metamask would need to pay overpriced ETH gas fee.
I went to coinmarketcap and looked at the exchanges available currently.
I was glad to find out that Hoo Exchange
is providing two trading pairs – STA/USDT and STA/ETH.
I used STA/USDT to make a very small investment in purchasing Statera without the need to pay a ETH gas fee.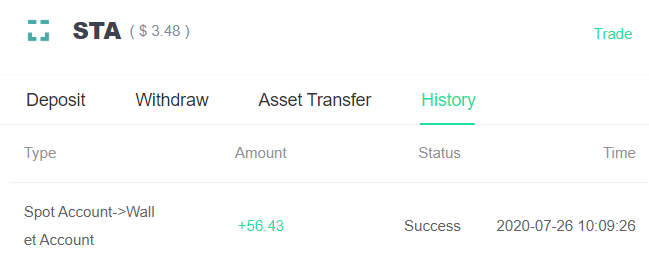 Those who are interested to take a look at Hoo Exchange, I remember I did not have to submit any document to open an account but I remember simply verify my email account.
https://hoo.com/
I will probably hodl the Statera that I purchased. There is definitely great potential for it to grow into something big in future based on my humble opinion.
I am not an expert in trading or cryptocurrency but I made a small purchase as I see potential in it.
It is funny that I wanted to participate in the contest to win a prize but I ended up investing in Statera.
I am definitely not a financial adviser or a crypto expert but I am simply coming from an amateur's point of view.
Disclaimer: This is my personal reflection and I am not in any position to instruct anyone what they should do. I am not responsible for any action taken as a result of this post. My post can only be a reference for your further research and growth.